The tomatoes are slow this year due to the intense heat we had early on when they were starting to set blossoms. (When it gets hot, the plants throw their blooms, due to stress.) But our great Morovsky Div has three ripe tomatoes on it and I can't wait for that BLT as they really have great flavor, especially when they're so early. Many early varieties have so-so taste but not Morovsky Div!
A new variety surprised us. It's a cherry tomato and what a beautiful little gem it is. Tropical Sunset wowed me with three gorgeous little treats yesterday when I was out in the garden pulling weeds. It's a bright, shining yellow with a red blush and faint red stripes coming up from the blossom end. Pretty, and tasty too. I ate every single one. (Sorry Will.)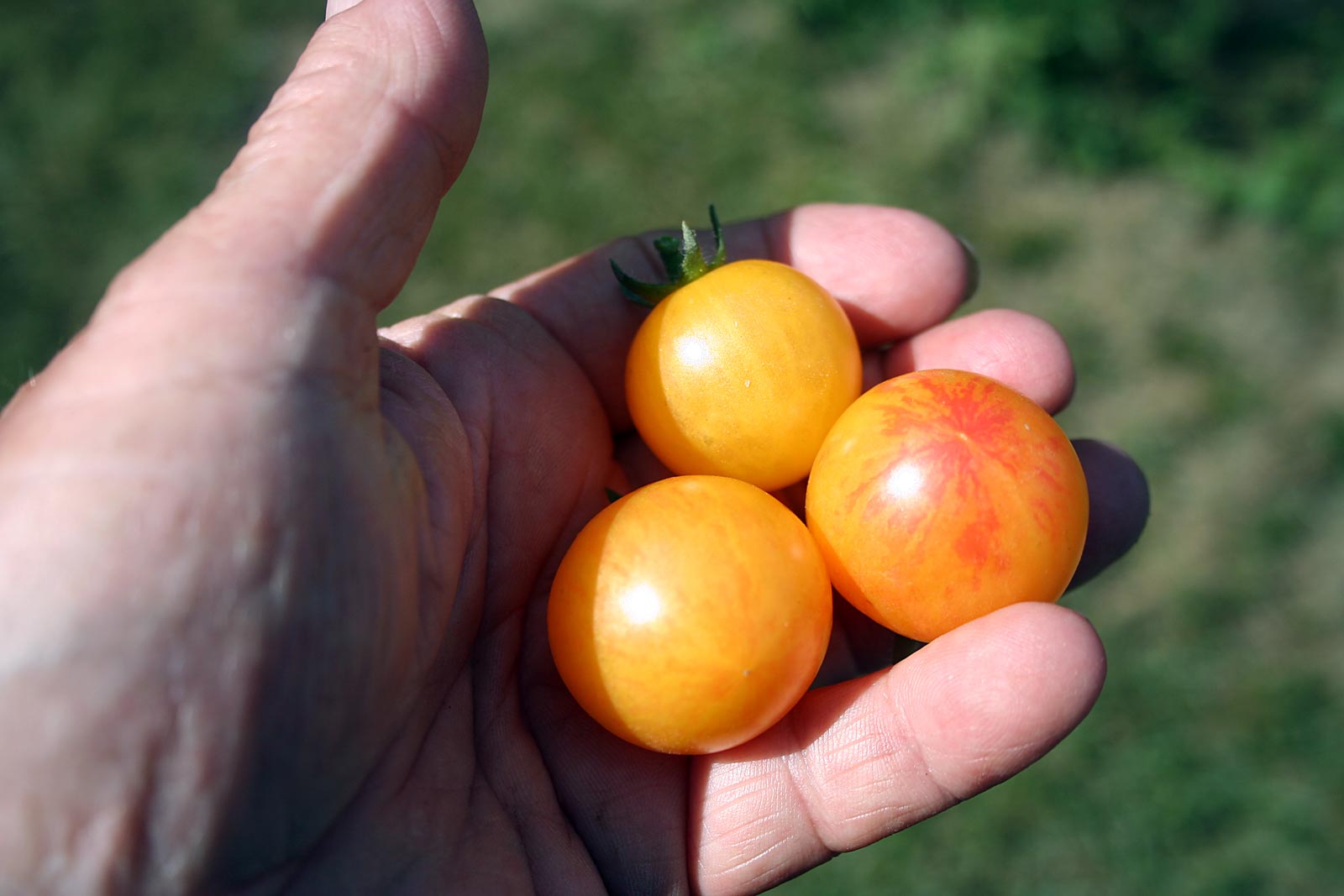 Will is continuing on haying, having baled up three more fields this week. Blake is hard put to keep ahead of him on the rake! But rain is forecast in the near future so it's hurry, hurry, hurry.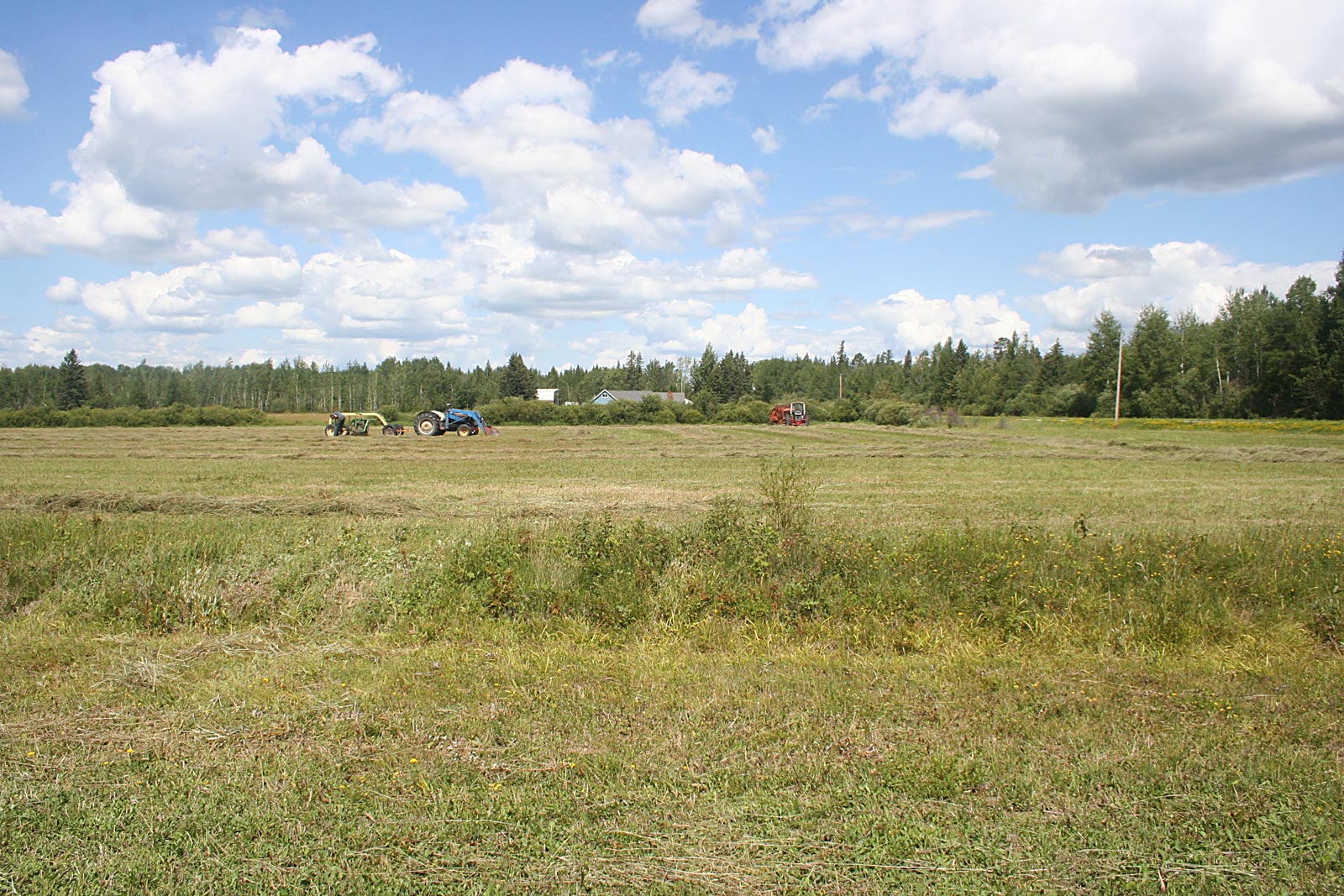 Our beans are so great this year, despite all the stress of heat and drought. Huge plants and tons of beans too. This morning, my friend, Heather, came over and picked the row of Providers for her family as I was too busy to get them picked today. I know in a few days they'll have many more! They really are well-named.
I simply love my fancy daylilies. Many that didn't flower last year are putting out gorgeous blossoms that just stun me with their beauty. (Yes, I know you can eat the buds but who could possibly do that? I'd have to be really hungry.)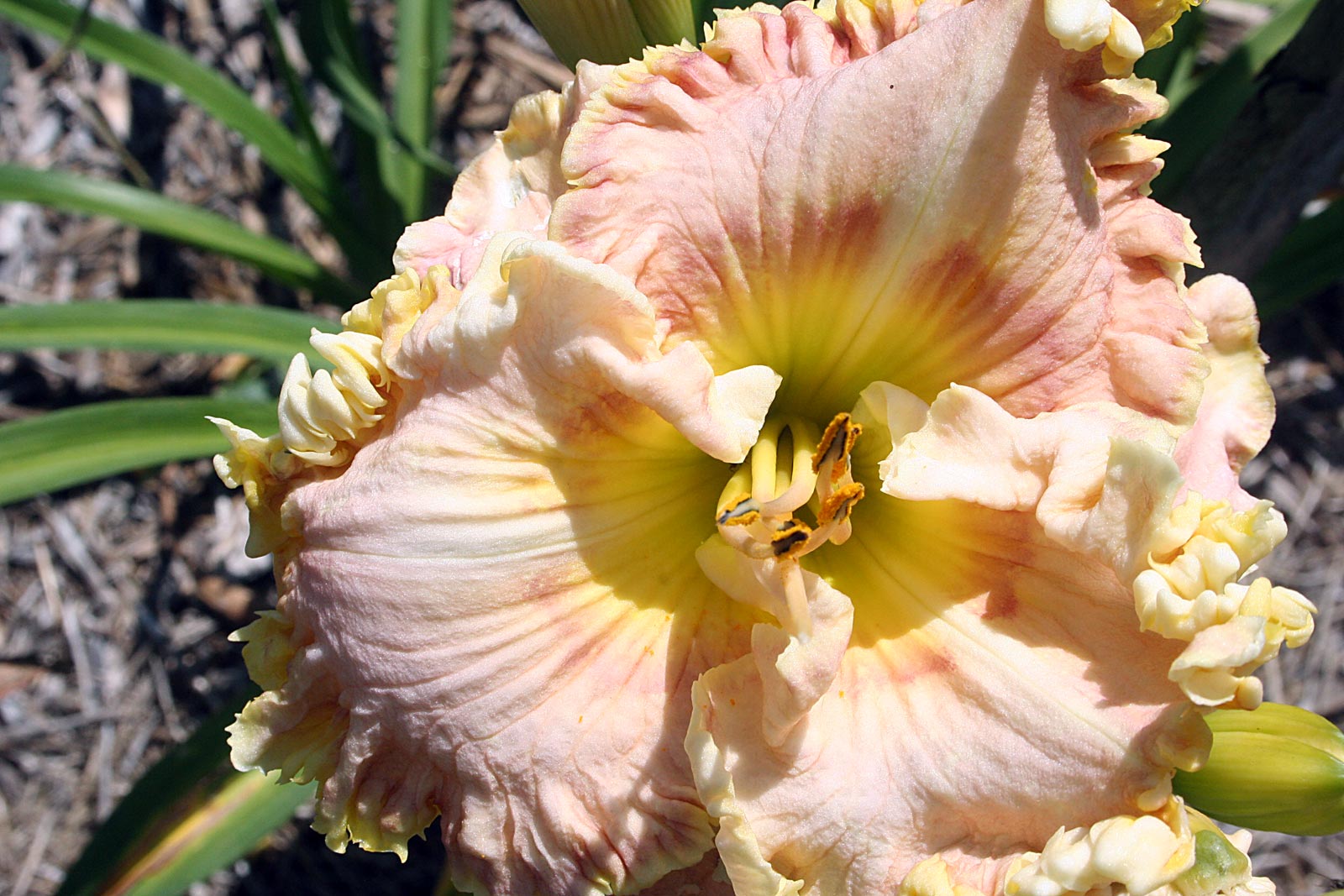 — Jackie