After all, this is northern Minnesota, so we expect snow way into April. But after 60-degree days and no freezing at night, all of our snow had melted and the sun was out. The birds were singing, and I saw a raven with nesting material in its beak, flying to the woods. Will has been planning out our new permanent greenhouse, which will be built next to the house in the House garden, so it will be convenient to the house and water hydrant. On Tuesday, he and I went to Menards and picked up a truck load of (expensive!) railroad ties for the foundation and treated 2x6s for the lower studs. We're going to be using used patio door windows for the windows all around so at least that won't have to be bought. Have you noticed how much the price of lumber has shot up lately? Ouch! COVID bit us again.
We were all set to begin building and wham — it snowed six inches! Now it's melting and everything is sloppy. So, Will is busy changing the leaking water pump on Old Rusty instead of sloshing through the mud in the House garden.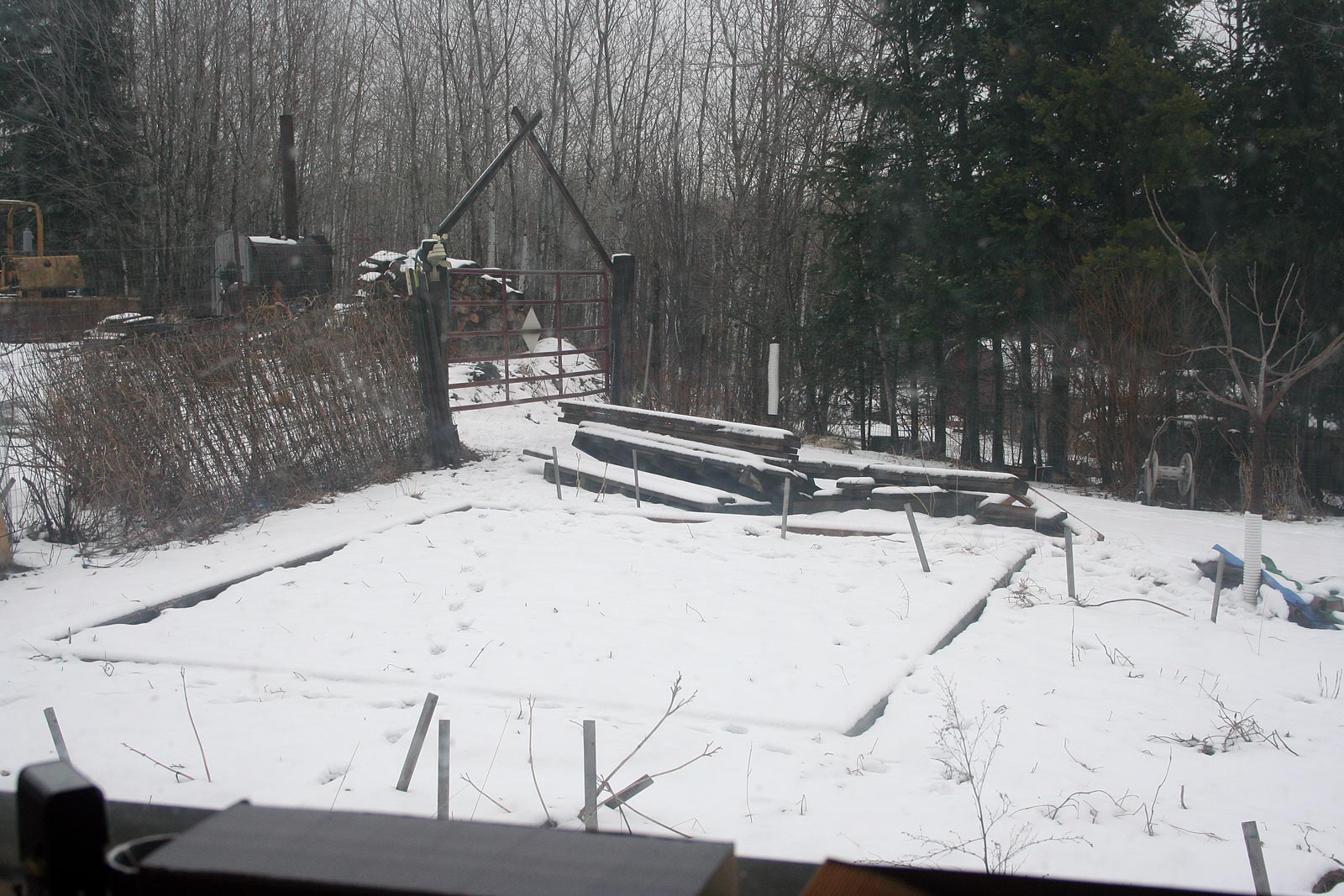 As our little pepper plants are germinating wildly and even setting their second set of leaves, I'm madly planting tomato seeds.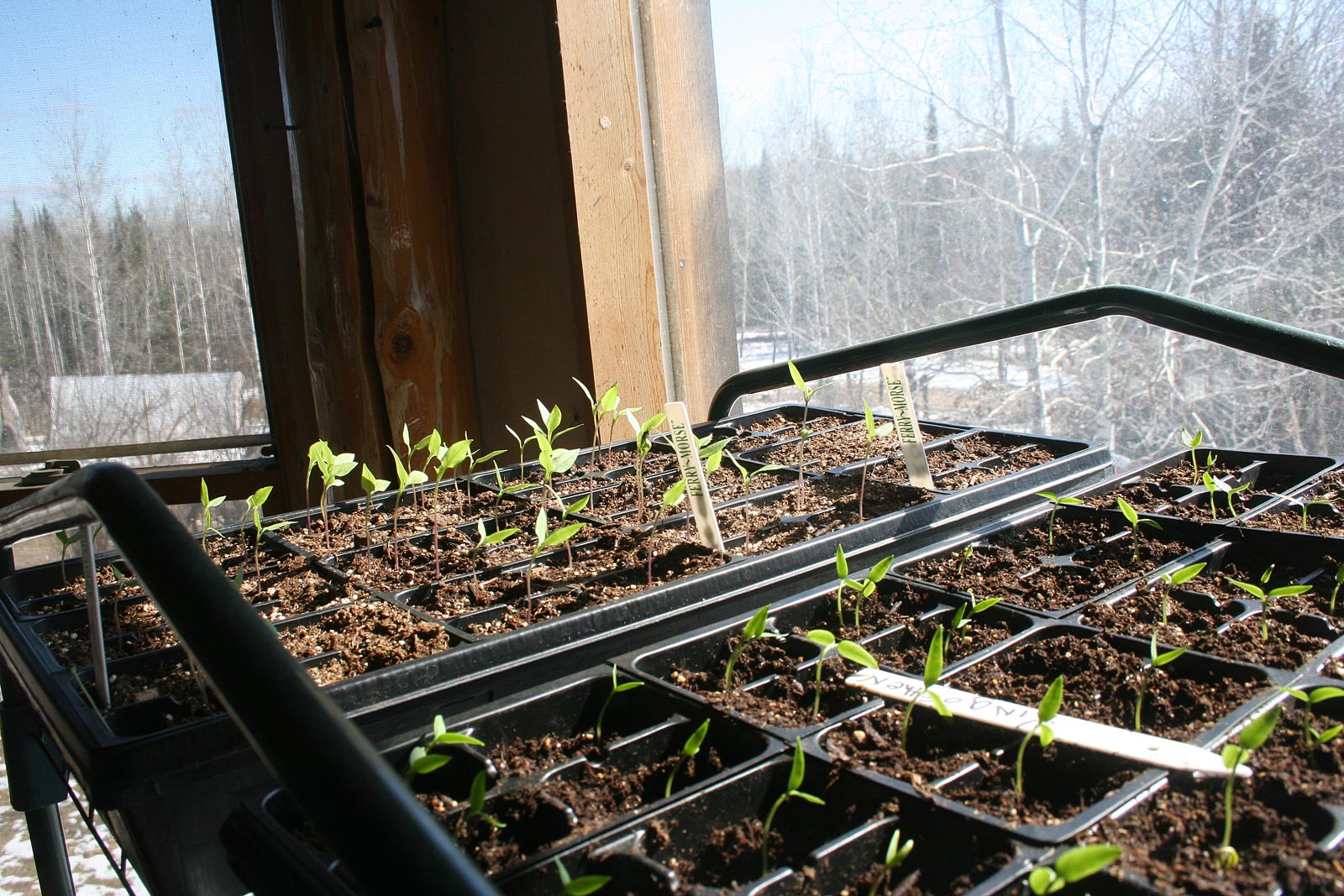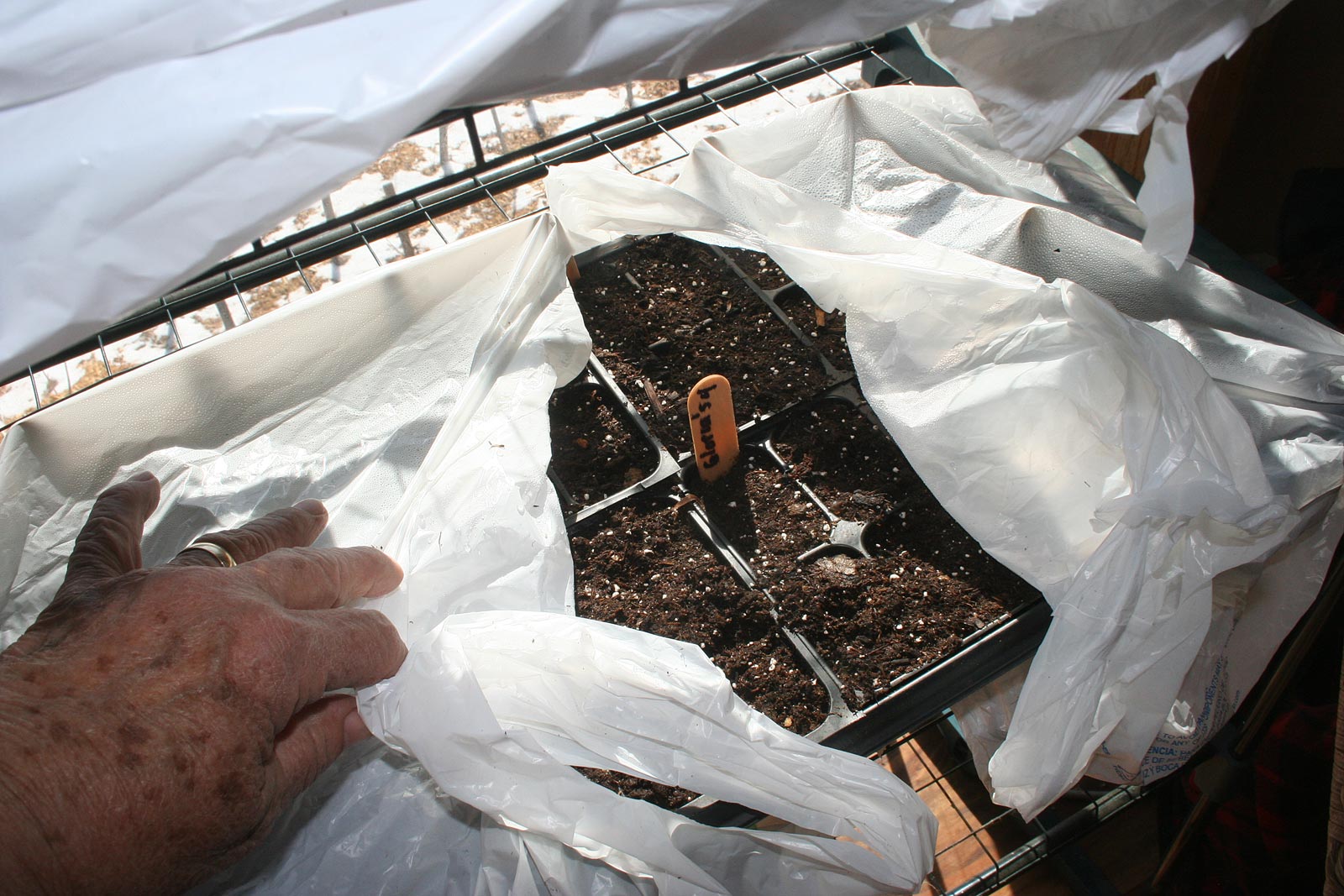 As I'm planting alphabetically to keep some kind of order, I quit last night at the "M" varieties. Some, I'm only planting four seeds. Other popular varieties, up to 24. So boy are there ever flats of seeds everywhere warm. I even set some back from the south-facing windows in the living room so (hopefully) they won't cook as they're not against the windows. Hmm… maybe I'll take some to bed. — Jackie