Last spring we bought a new patio door unit, planning to replace the patio windows in the south wall of our living room. The seals on the old windows were compromised and sometimes they would fog up between the panes. But you know how that goes … other stuff took priority and the door sat out in the aisle of the goat barn until recently, gathering sparrow poop and dust. David goes back to work at Ziegler, after his COVID lay-off so he's been hurrying to do more work on his electric wiring and calking in his house. So with a big, young man around, Will decided to change out the windows. In order to do that, I had to take all of the plants I've started off their shelves in the little greenhouses first. There was nowhere else to put them but the dining room table! So that's where they went.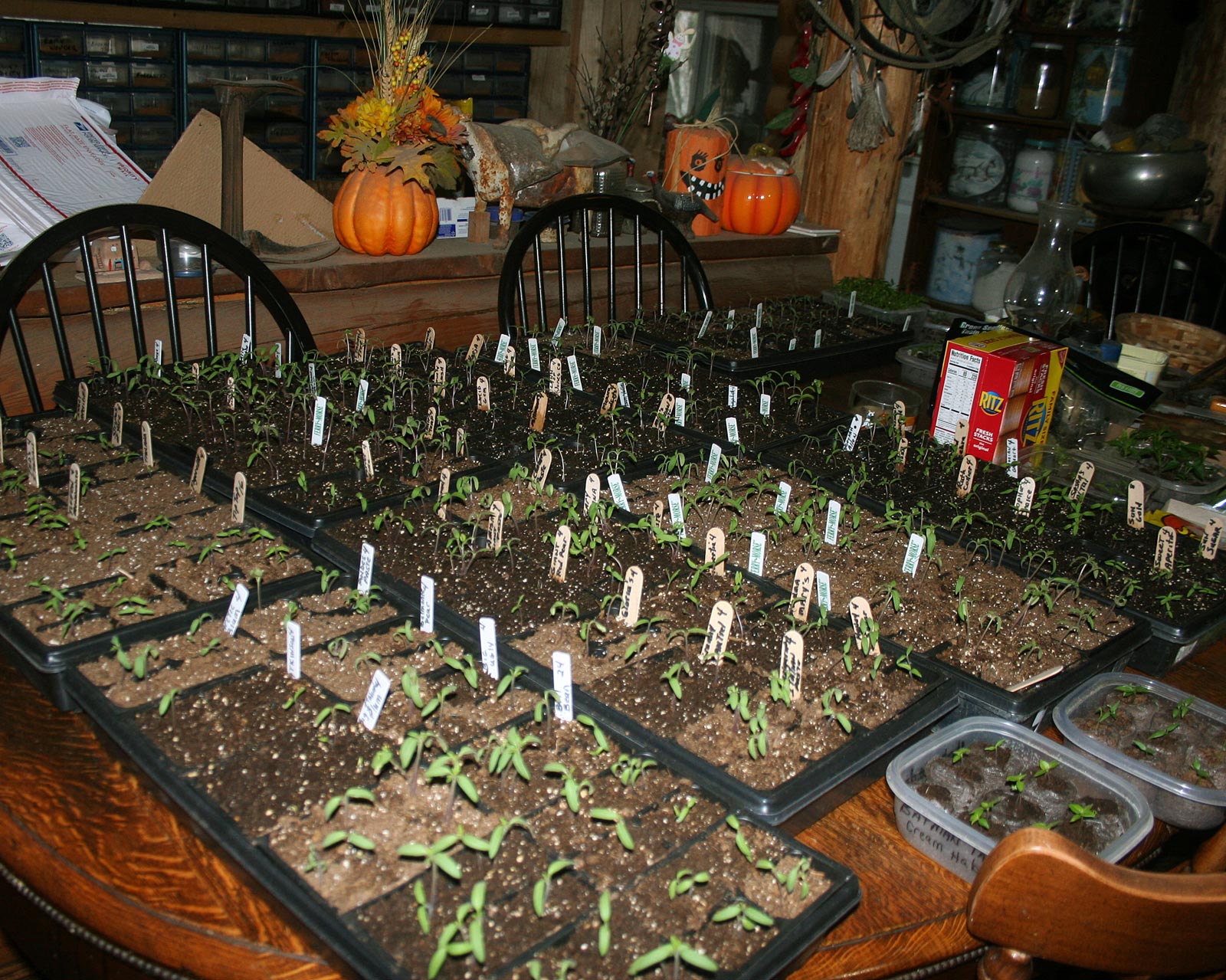 Then the guys started in demolishing the framework of the old windows, carefully saving them as they will be going into the new greenhouse. They sawed, pried, and pushed and, finally, one window after the other, came out and were carried out onto the entryway to shelter until they are reused. Next came the measuring and setting in the double header above the patio door unit. And finally, just before dark, the unit was fit into place. It was heavy! They got it squared up then darkness fell. It was temporarily screwed into place so it couldn't fall out, and they finished it up the next morning. David went back to work on his house and Will got the hose and the brush he uses to sweep snow off the solar panels and scrubbed the windows clean. I did the inside and boy do they look great.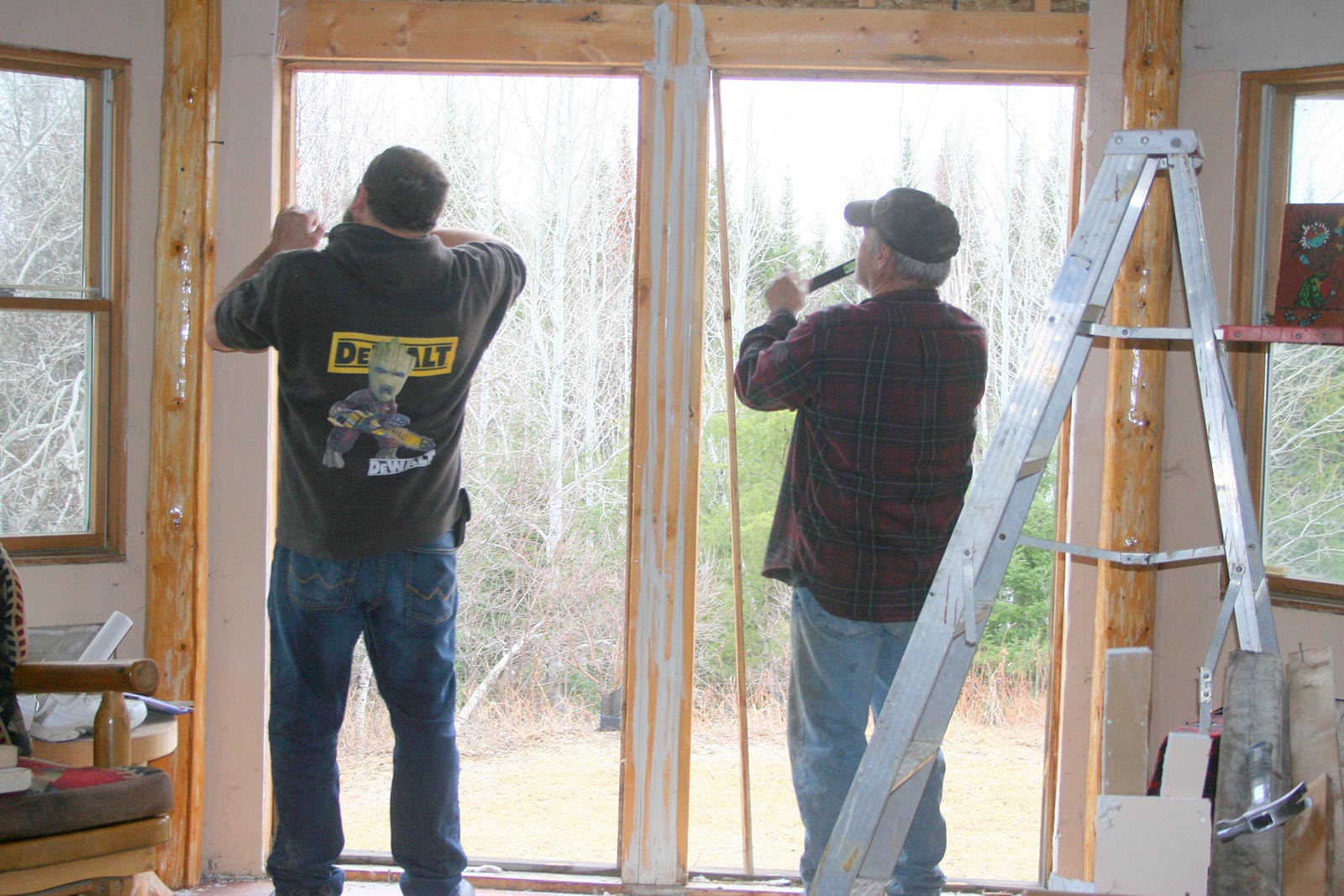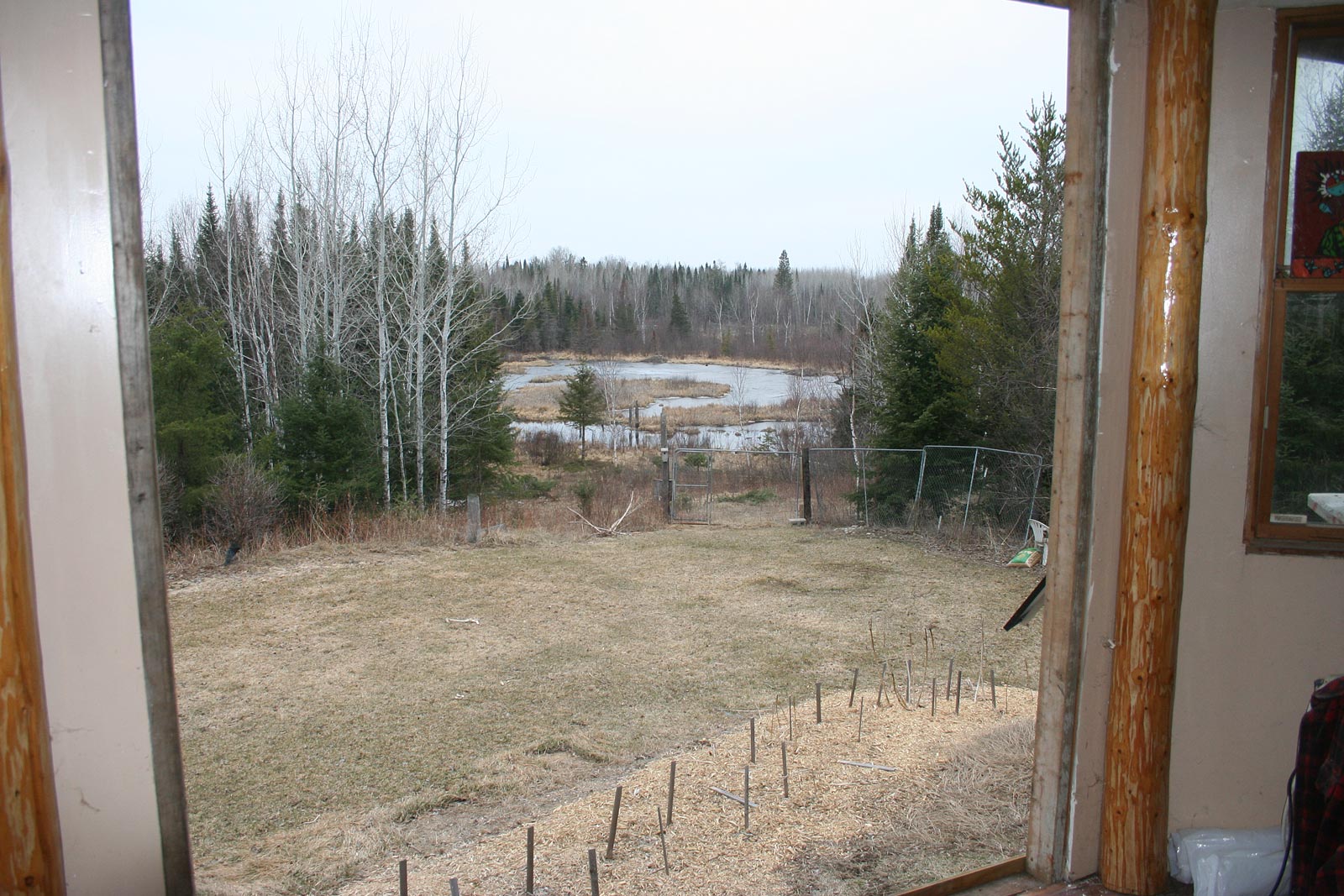 But the little plants were all leaning hopefully toward the east window, trying to find sunshine. So after sweeping up, I put the greenhouses back and moved the poor little seedlings back into the windows. I can swear I heard them cheer!
We had a quiet Easter as family couldn't come for various reasons. But we'll be able to get together soon, and we'll have another "holiday," even if it isn't on the calendar. — Jackie