Our wonderful friend, Alisha, stopped by for a visit and to bring feed for her ducks that we're caring for until she gets her duck house and yard finished. We had a nice visit but Alisha, seeing Will was working on the greenhouse, demanded to help him work on the roof, which is a two or three person task. The 4′ x 8′ sheets of polycarbonate are lightweight but a little hard to handle, requiring two people to be on ladders. And as I've been "banned" from ladders after a couple falls, Will had been waiting for a nice day to have our friend, Mike, come help. So out they went. I finished up watering the tomato and pepper seedlings inside, then went out to help. Even though I can't get on ladders, I can hand up things, hold ladders steady, etc.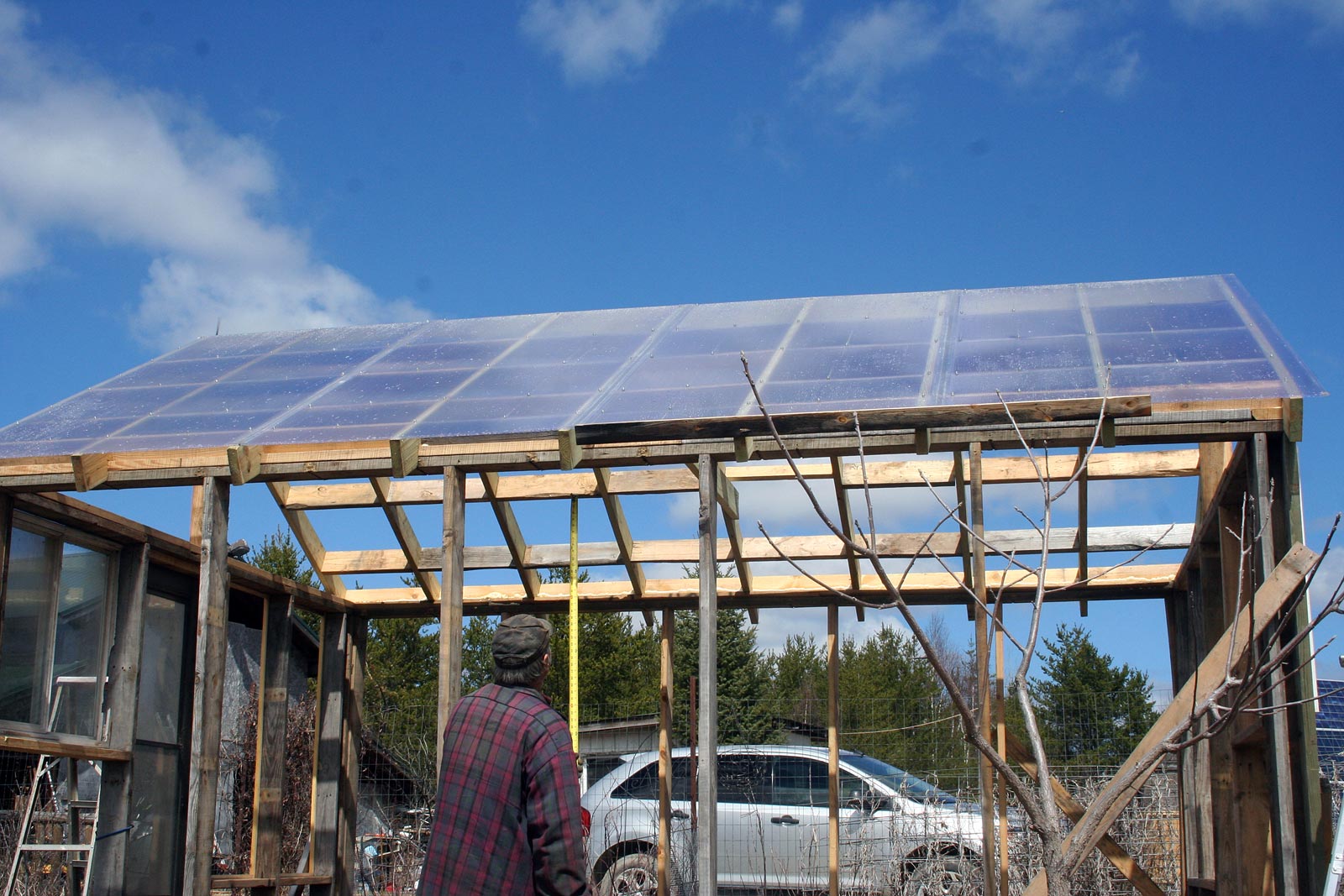 The first sheet was a struggle as they didn't have a system yet. But they got it screwed down finally. When they went to get the next sheet, Will discovered a mistake. Each sheet had two plastic coverings over the clear polycarbonate; one on the top, one on the bottom. They had pulled the top sheet off but not the bottom one, on the first sheet, which was now screwed down! So up on the roof Will went while Alisha climbed the ladder to work on the lower section. They took two rows of screws loose, starting at the top, working the protective plastic off, pulling it downward. Actually, it only took a few minutes, and the top screws were refastened as the lower rows were taken free. And finally, the whole protective plastic was pulled off.
The next three sheets went up much better and faster as we'd now gotten down a system. So, in a little over an hour, the whole south side of the greenhouse was covered. But it was getting late and Alisha still had to go to the coin laundry in town to wash clothes prior to a week-long visit with friends in Wisconsin. Then it started raining.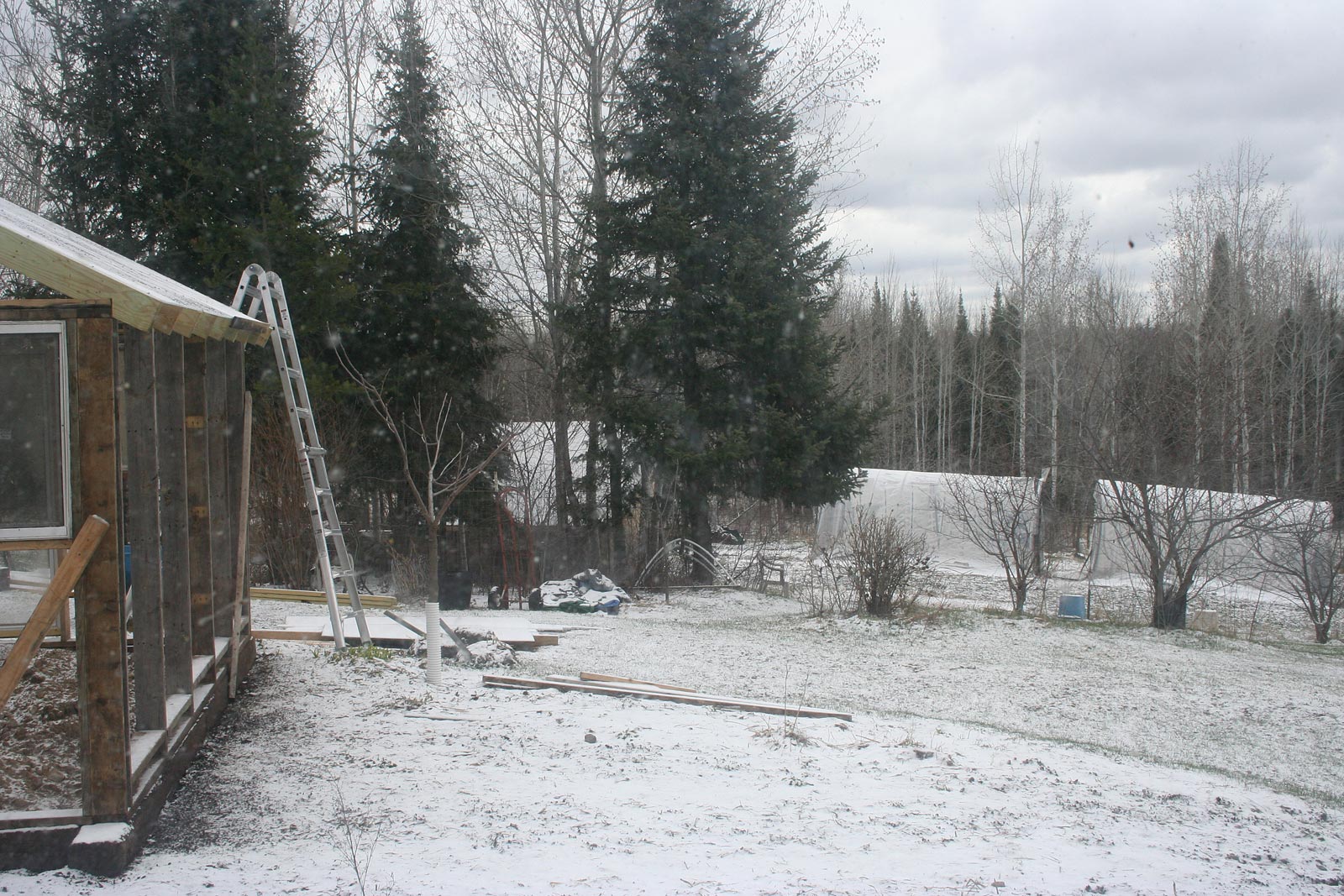 Sunday, the sons came for our postponed holiday dinner with their families, so we stuffed ourselves, visited, and watched the rain fall outside. Ava wanted to visit Ladyhawk, our Friesian mare but it was still raining. So David got an umbrella and Ava opened hers and they went down to the horses. The horses, of course, were not happy to see strange looking umbrella monsters! They had to put them down to get the horses to come to the fence and have treats. Ava and Mason got to feed the baby goats bottles of milk, and that was fun for everyone. We all got to play with Delilah, who is growing by leaps and bounds. But all too soon, the visit was over, and they all headed home Then it started snowing! Ugh! And it snowed for hours but didn't stick to the ground much. But, really, snow? The temperature went down to 25° F overnight. But today the sun is shining brightly, and it is warming up a little.
Will has been working on getting some doors and windows in the new greenhouse as well as hauling up several tractor buckets of gravel for inside so we have a good walking surface. Before it was black dirt and it got mushy when wet. The sand and gravel will be much better!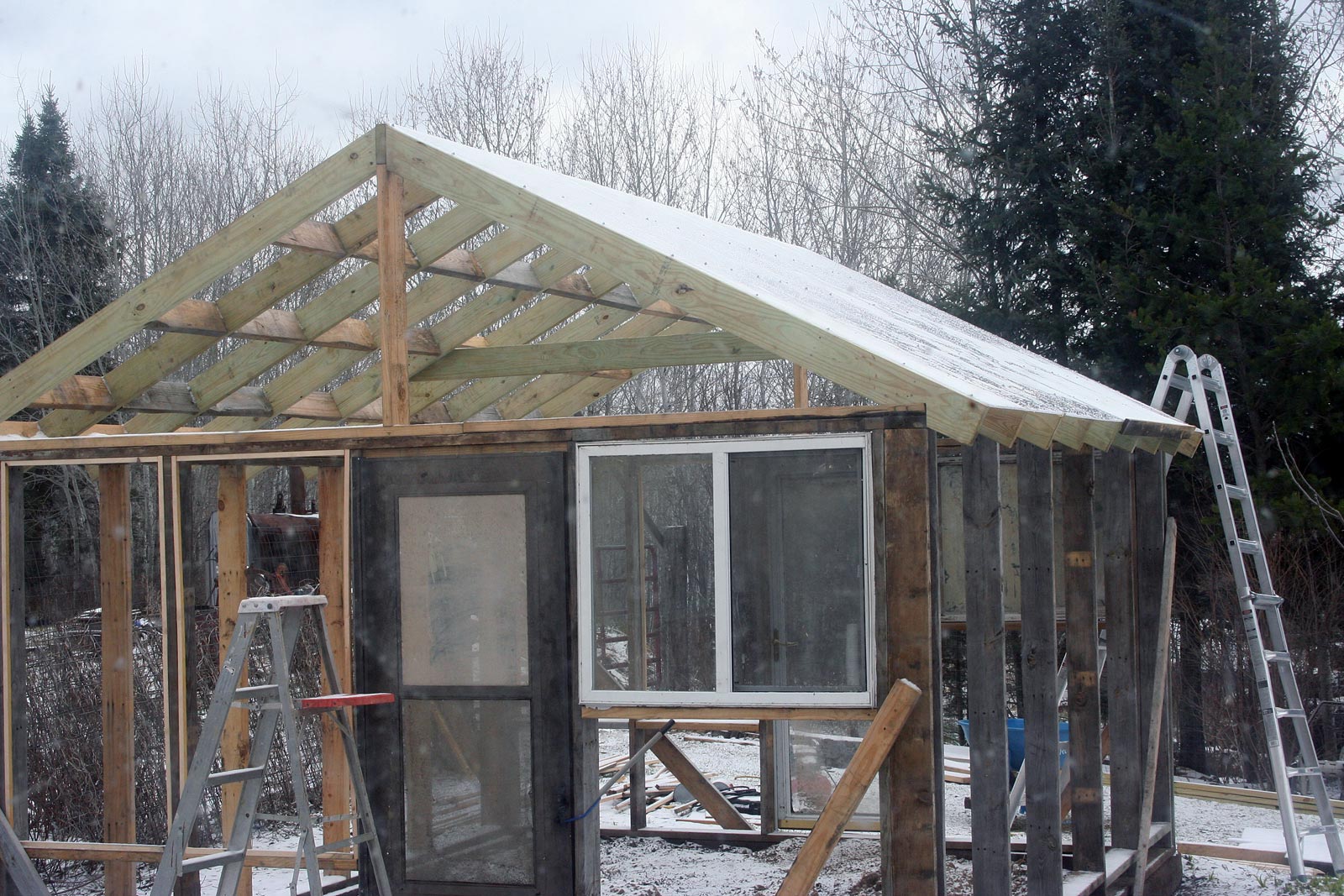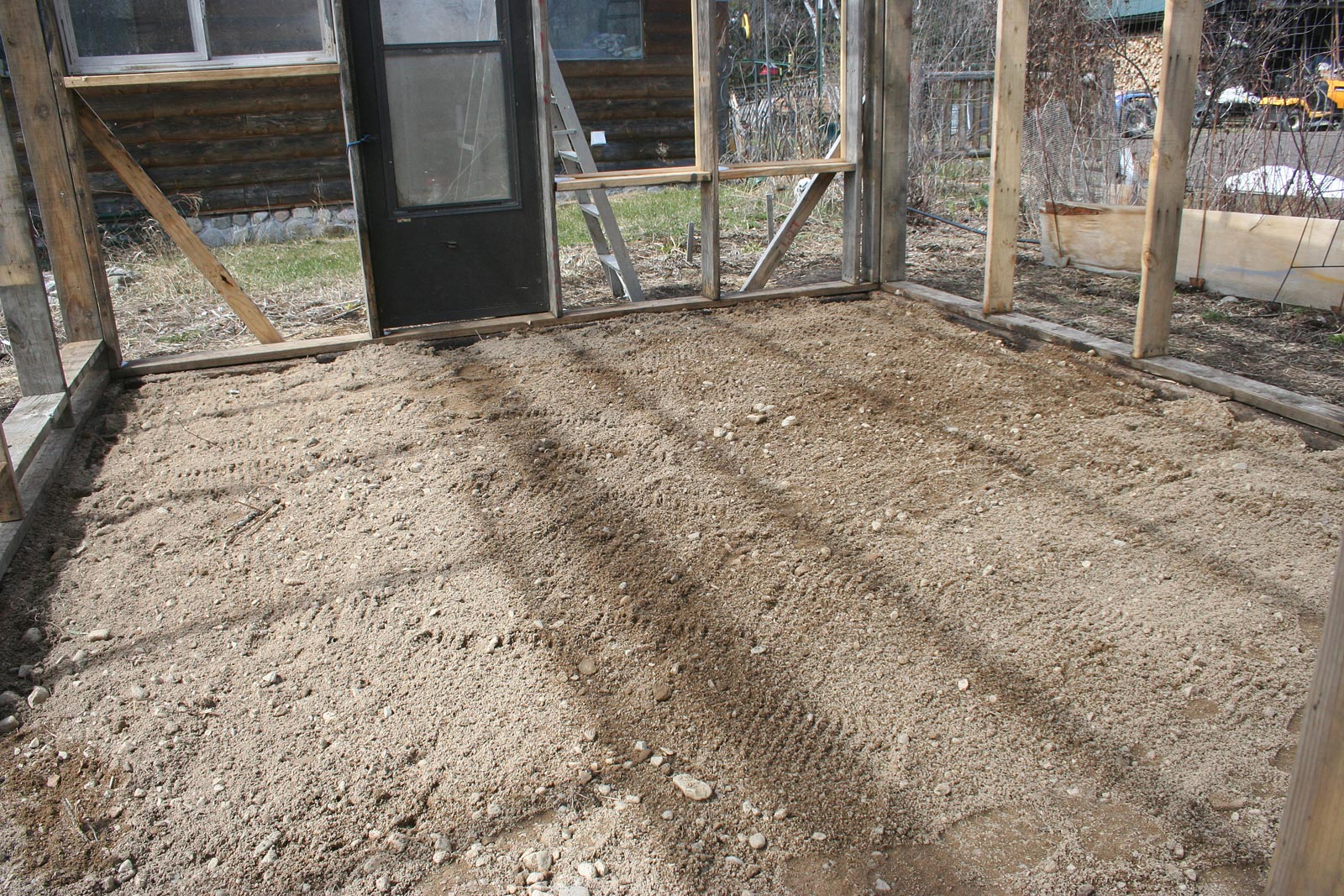 The little plants in the house are getting bigger now and I'll be transplanting soon. Some are so big they'll have to go in 4″ plastic pots, which I ordered from Jung's. The rest will fit into my re-used many times Styrofoam cups. And I'm hoping I can get them in the new greenhouse after that as I'm about out of room in the house! — Jackie