Will installed the wall heater in the new greenhouse and screwed down the last board on the last bench. So on Saturday, I began carrying flats of tomatoes and peppers out into their new (temporary) home. I loaded four flats at a time into the back of our Edge and then backed it through the gate to the door of the greenhouse to save many steps for my bad knees. That worked great and by nightfall, I had all of the tomato seedlings cozily in their new quarters. Then, on Sunday, I carried out all of the peppers I had transplanted then worked at transplanting more in the afternoon. I'm trying to finish the peppers as it's time for me to get the cabbage, cauliflower, and broccoli started, about five weeks before planting out in the garden. Whew, spring is flying by!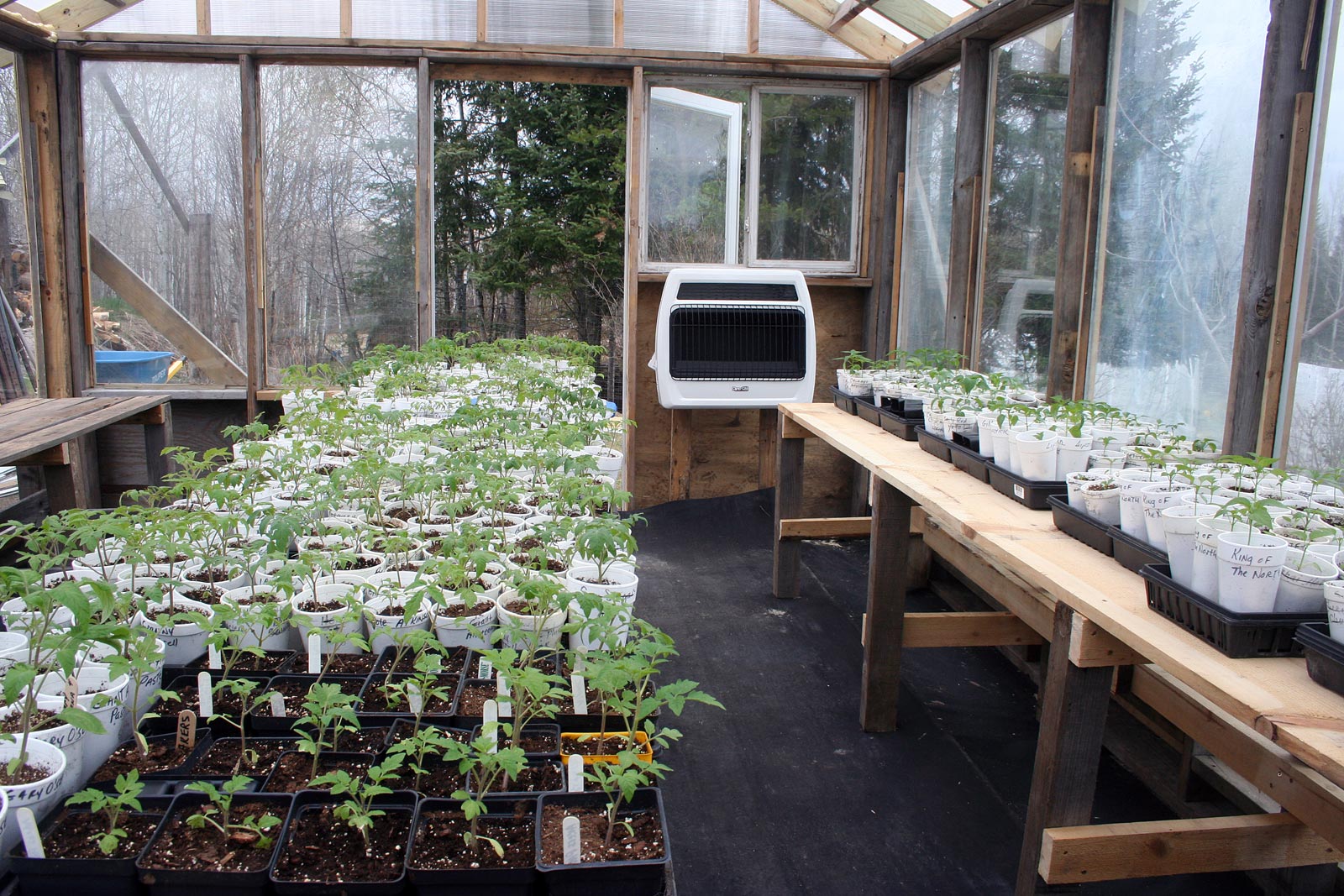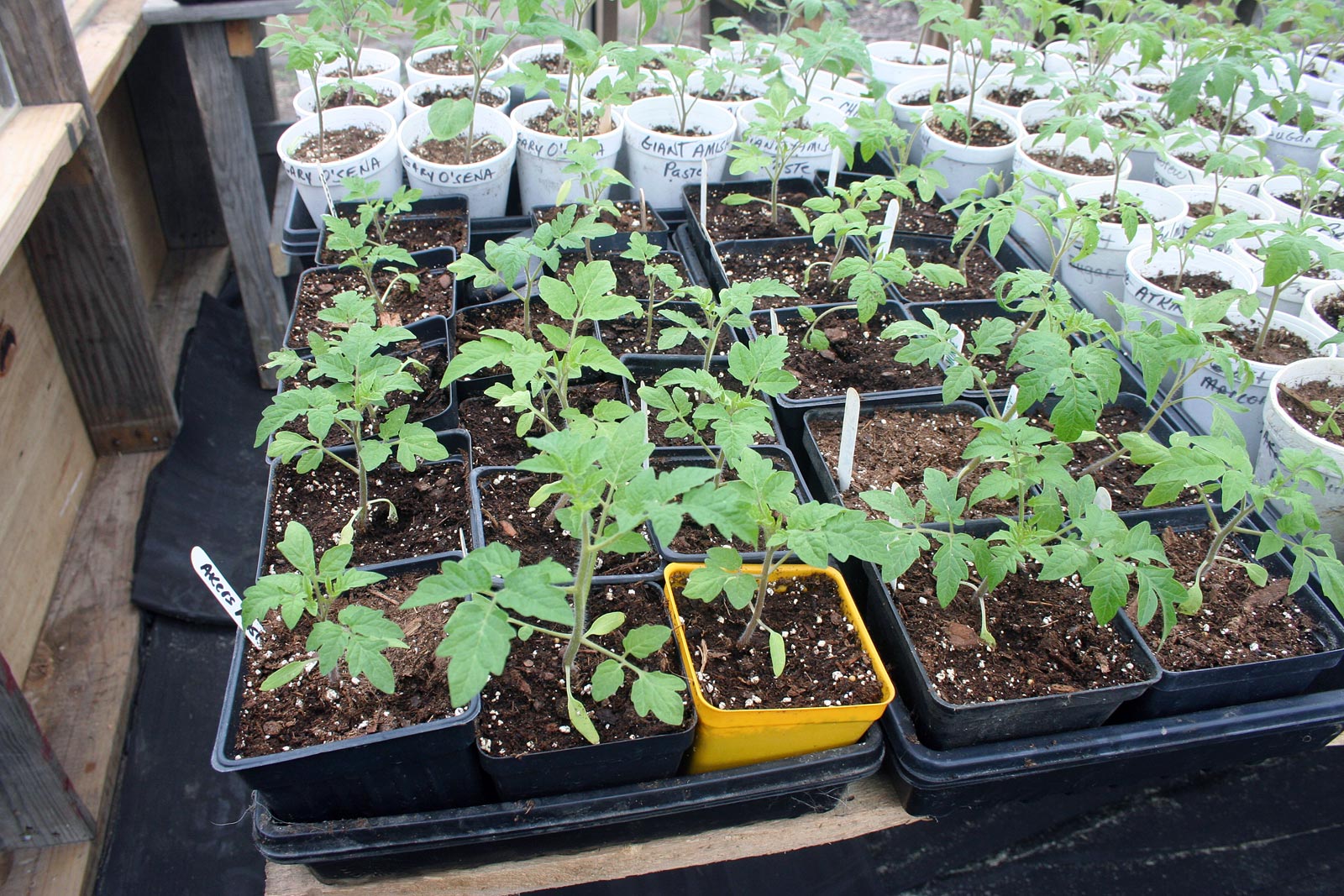 Meanwhile, Will was tilling, tilling, tilling! He got eight of our nine gardens all nicely tilled up. The ninth is the Central garden. That one still has bean trellises up, so we need to take them down before tilling there. But soon!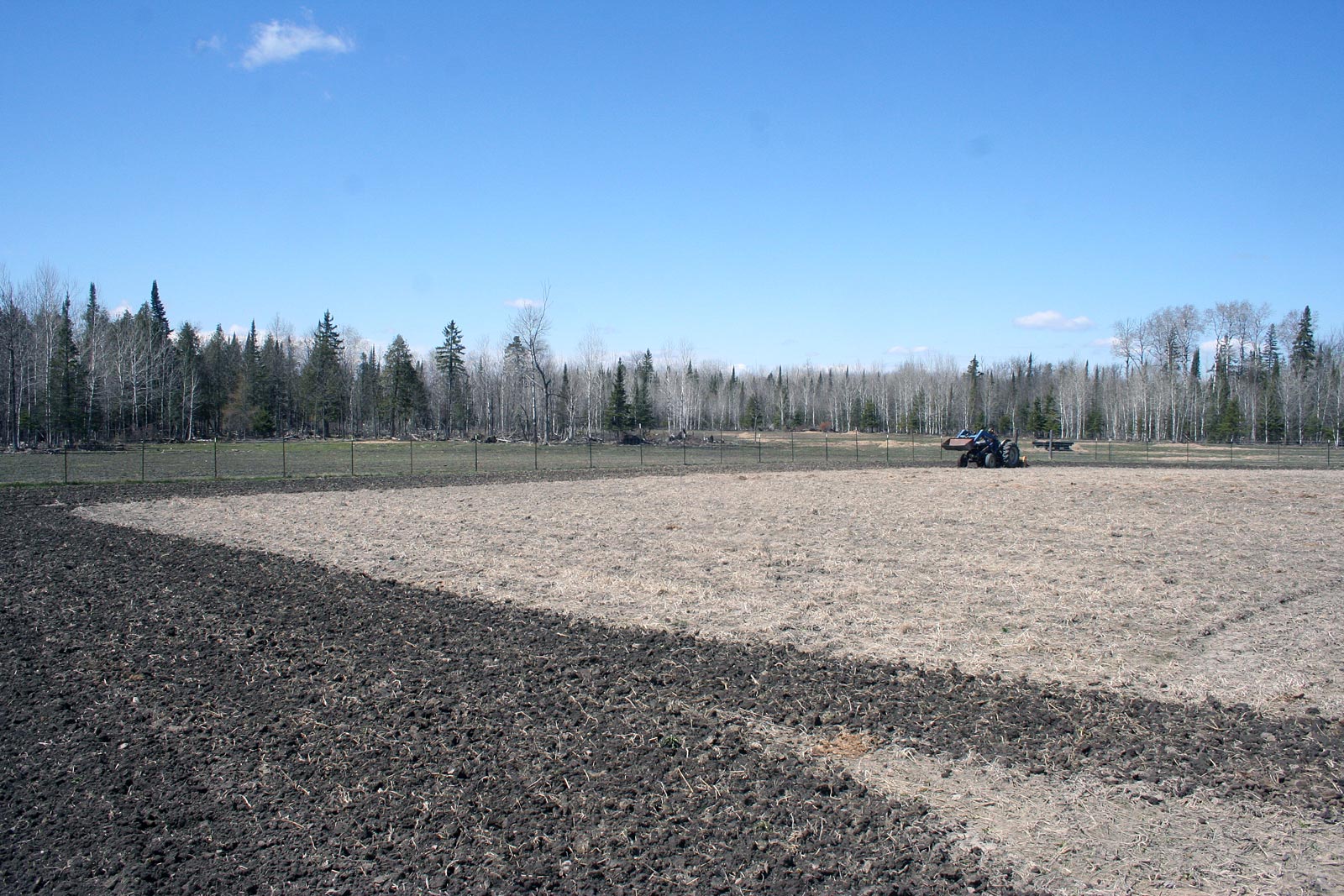 On Saturday, our friends Mike and Dara, came for a visit. Mike was going to help Will get started sawing boards on the bandsaw mill. But before they did that, they moved the two hoop houses to their 2021 location, which was already tilled up. So nice! Now we are going to put on new plastic as after five years, the deer had run into the sides a couple of times, making splits in the plastic. But we are very impressed by this plastic, which we got through Growers Supply. They worked on the sawmill for several hours. Being the first run this year, of course there were a few glitches; the up and down wouldn't do either, needing oil and force to get it going normally. They sawed quite a while then while Will was getting another log with the tractor, with the mill idling, suddenly, it quit. And wouldn't start! Oh oh! They tried starting fluid etc. Nothing. Then Will found there was no spark. So sawing has come to a halt for a while until he can figure out the problem.
Yesterday, he went out with Old Trusty and continued clearing the logging mess on the Wolf forty. First, he sawed out a small grove of birch, which was right next to the trail, cutting the logs into pole lengths to bring home on his logging dray trailer for firewood. Then Old Trusty pushed out the stumps and branches, moving them on down the hill, into a large pile where it will all rot in a very few years. That bulldozer is earning its keep as it sure is powerful and shoves out big stumps with relative ease. Soon the cows will have a much larger area of pasture to graze on. They'll sure like that. — Jackie