As usual, we have been spreading manure on all of our nine gardens. Well, Will runs the tractor and loader and I open and close gates, chasing cows away from them so he can get in and out. Our cows are such nosy critters. They have to get right up and check out everything we do. So far, we've got the Sand, Central, and Main gardens, Pinky's pen (a small isolation garden), and the Berry patch done. Now we are working on the North garden. On Saturday, the sun was out, and it was relatively warm so we worked all day and got about 3/4 of that garden (which is a little over an acre) covered with rotten manure. It works great as Will has driven Old Trusty through the woods from the Wolf forty to the cow lot. Now he can just shove huge piles of rotted manure up, making it nice and loose, so it's easier to spread evenly with the manure spreader. Mo' poo poo is our motto here!
For Mother's Day, our family again gathered at Byrns Greenhouse in Zim to load up on wonderful flowers. It's such fun to experience all those plants and being together, although masked up. Bill and his family came, along with David and his family. So you can bet we all went home with plenty of "loot." Granddaughter, Delilah, rode in her baby pack happily. She is such a good baby! (Not to mention, cute!)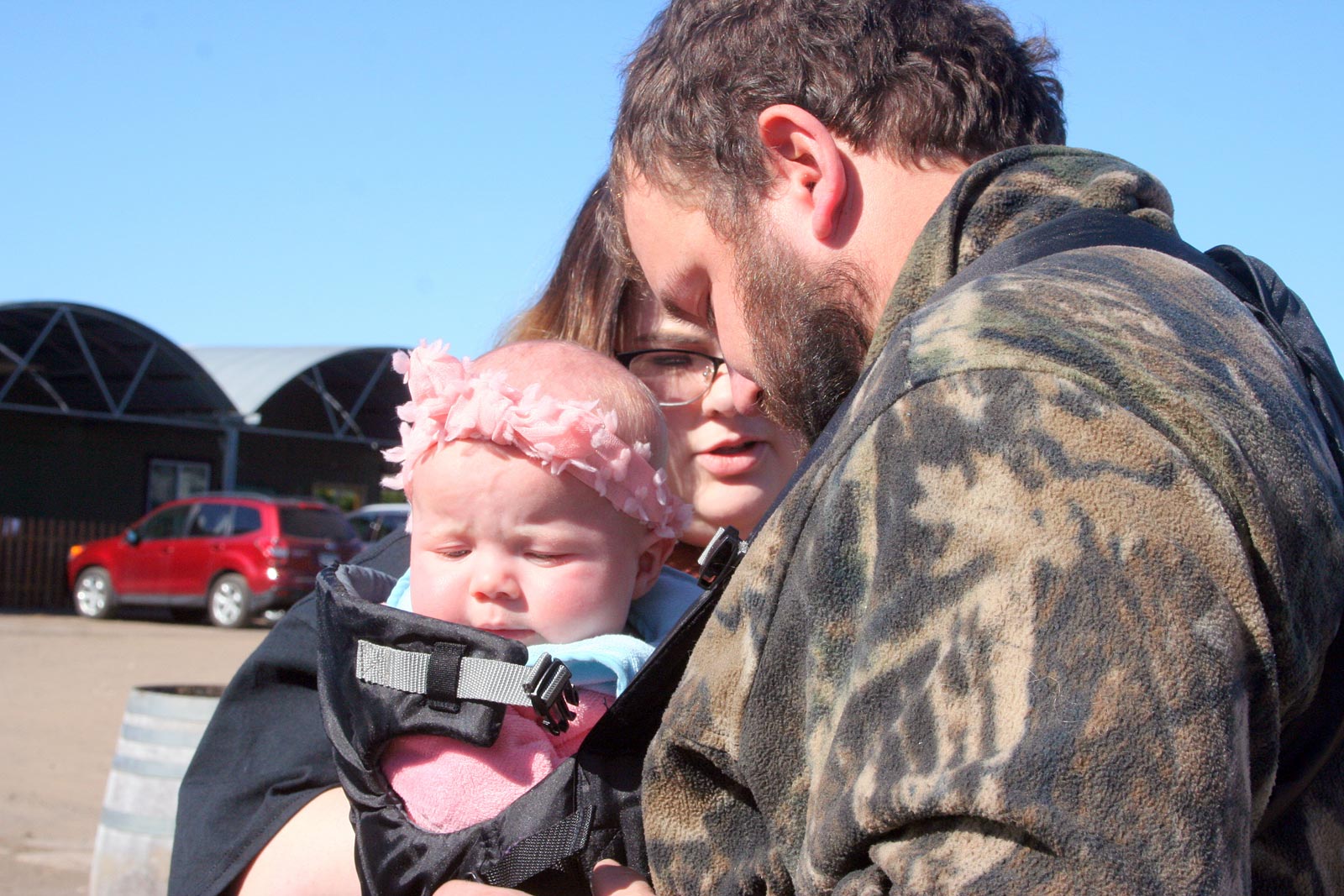 Bill also brought the Simplicity garden tractor with him that he'd fixed up for me to use to cultivate the large gardens. Last year, it had quit on me and we couldn't get it going again. So, for Christmas, he took it home and really fixed it up wonderfully for me — new tires in front, a new muffler, new belts, and even a set of new gears. Holy cow, I was floored. (Oh, and he even pressure washed it!) After our greenhouse extravaganza, we came home to eat the Kentucky Fried Chicken we picked up as all the restaurants were packed. We've been vaccinated against COVID but didn't want to experience crowds.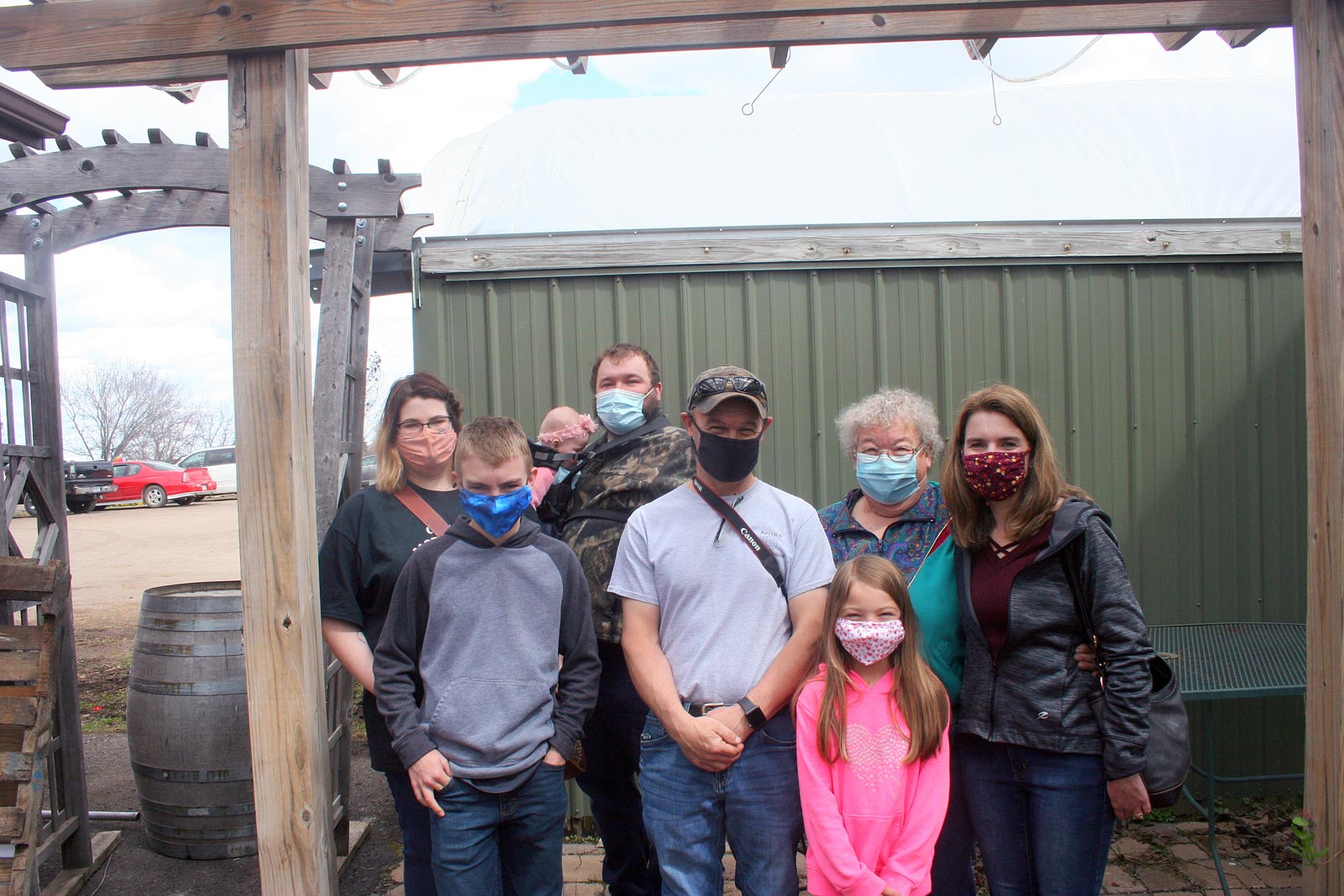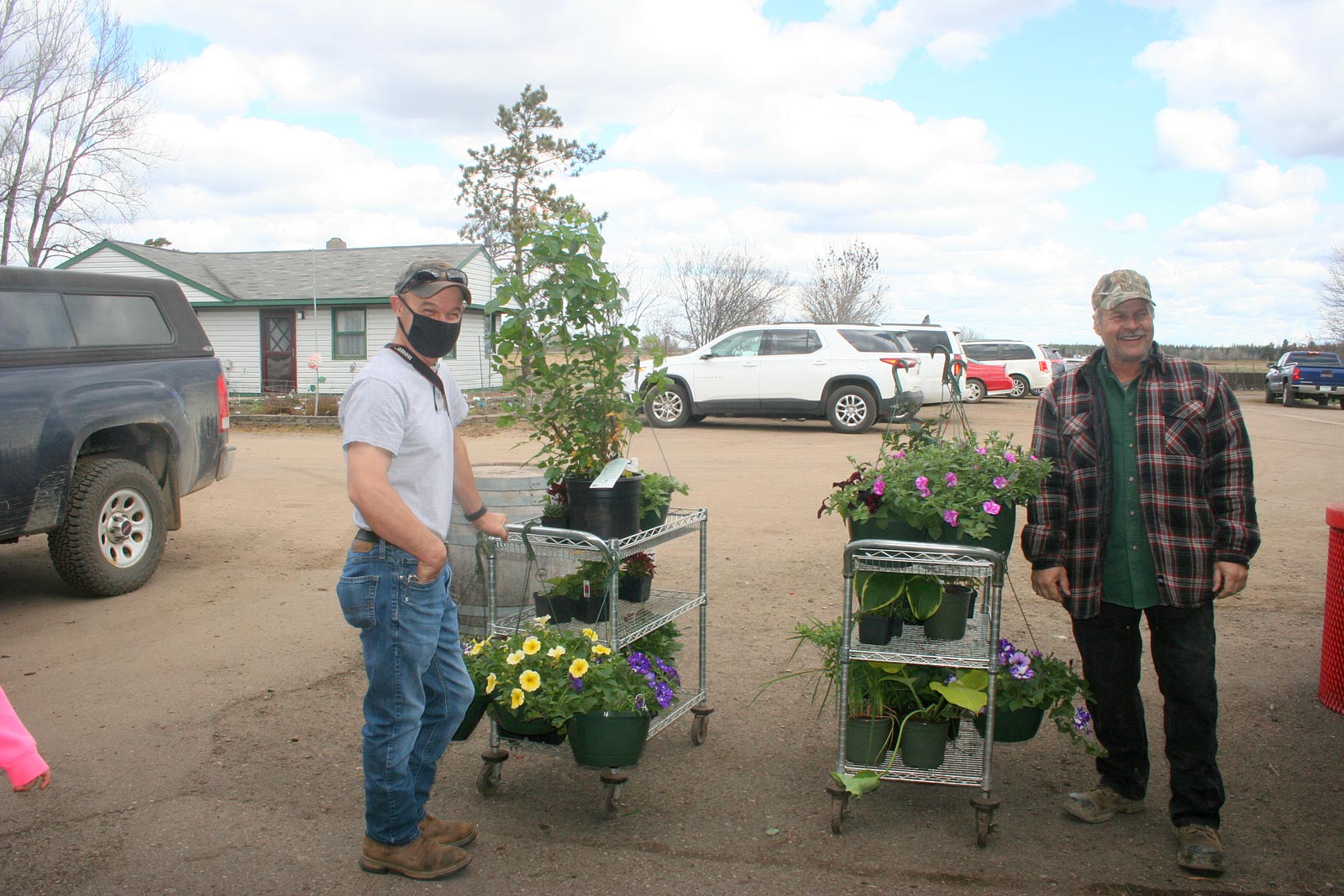 After eating lunch, Ava and Mason fed the baby goats their lunch bottles, then Ava wanted to visit our friendly Friesian, Ladyhawk. That mare sure loves her and comes right to the fence when she spots Ava heading down the hill toward the pasture. We're looking for a nice large pony or smaller horse for her but there seems to be very few out there and those that are for sale are very expensive. She would be a very responsible horse owner as she takes care of the chickens at home very well. We keep looking and hoping just the right horse will come along. Bill started riding in diapers and showed horses all through school so he can get her started right.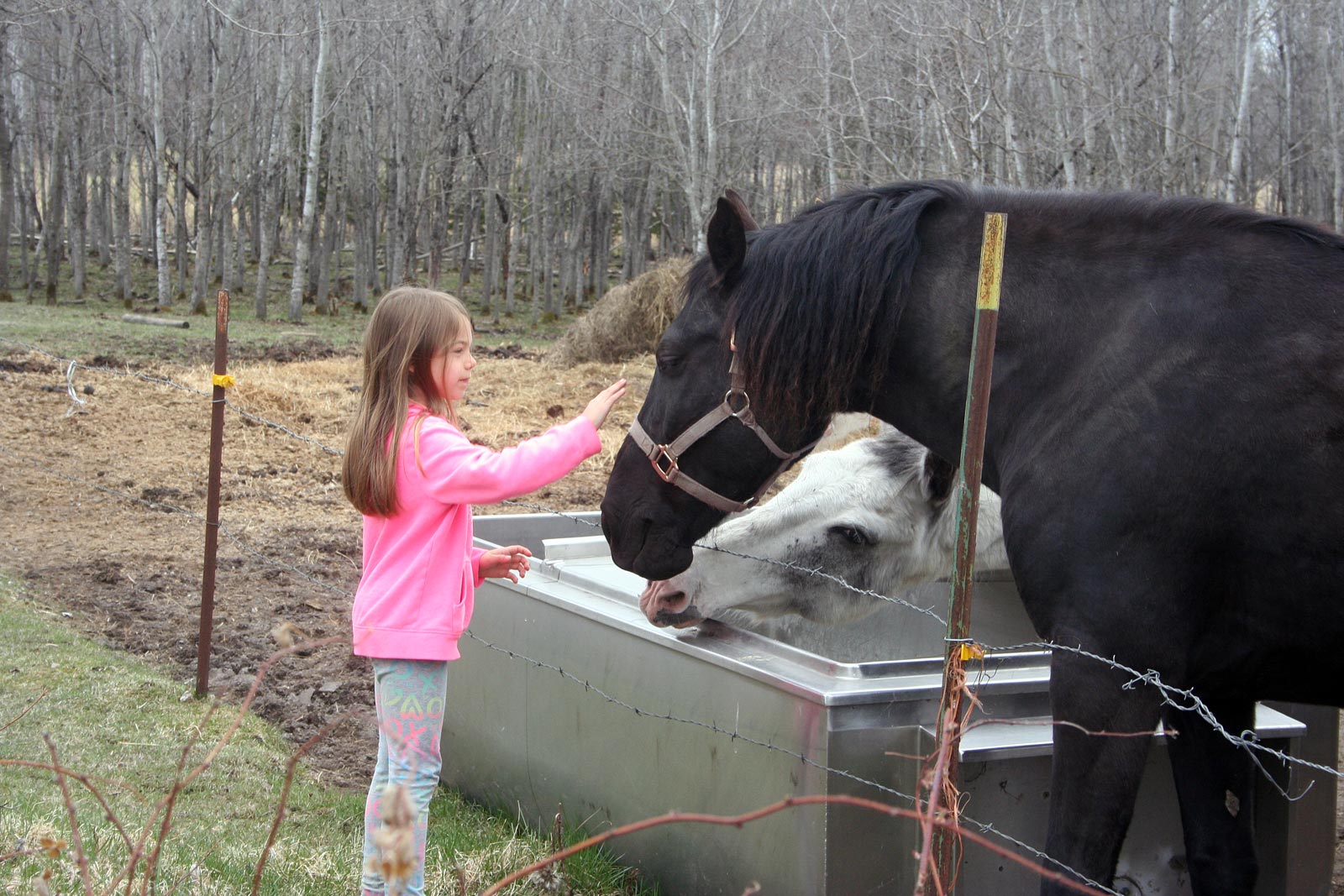 I hope all of you had a nice Mother's Day. Happy spring! — Jackie