All Will has to do is take the bulldozer out and install three culverts along with cutting ditches on both sides of our mile plus driveway, and — ta da! — it rains two inches and keeps at it. I've never been a fan of mud bogging but now, in order to get out to the mailbox or go to town, that's what our little Edge and I do, through quarter mile stretches of slime as the soil is mostly clay with a rock bottom. Before it was bumpy and had potholes. Now it's mostly smooth. I think… But you should see us going along carefully, trying to get up on the high ridges and not slide into the ruts so the belly will drag. I'm sure it'll be fine if it ever dries out so it can be graded. But right now? Oh my!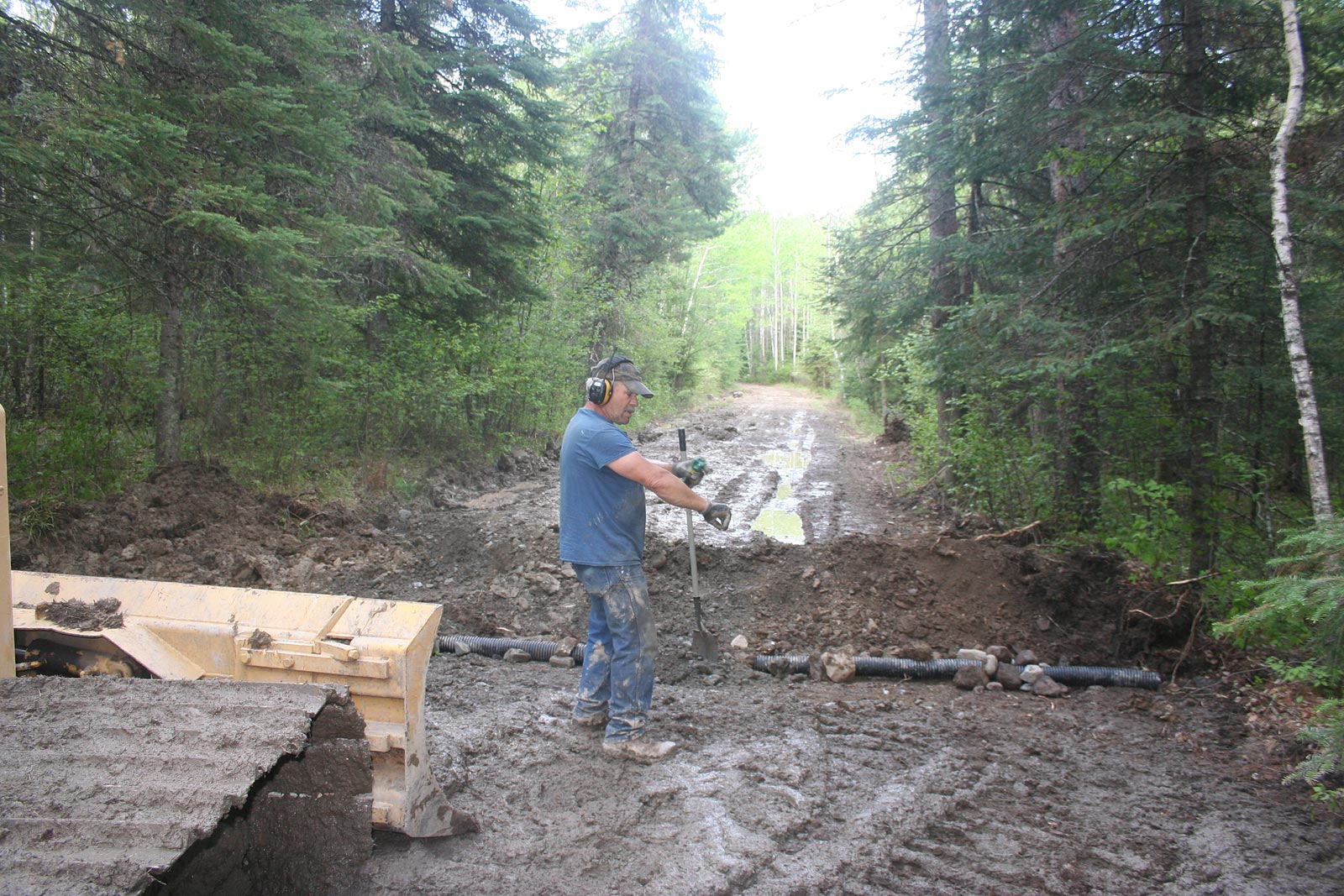 I'm thinking we'll have a good harvest of fruit. Although the wild plums are done blooming and that bloom was less than normal, our apples, cherries, and domestic plums are outdoing themselves, just covered in blooms with no frost in sight. The Glass Gem popcorn I planted inside is coming up very well and the first flat is already 3 inches tall. I've got it out on the back deck so it will get lots of sun and weather as the greenhouse is full. I did take a friend more than two flats of tomatoes and peppers as she can't start plants inside since she has no room. You'd think that would make more room, but the plants are growing so fast, I can't even see empty spots.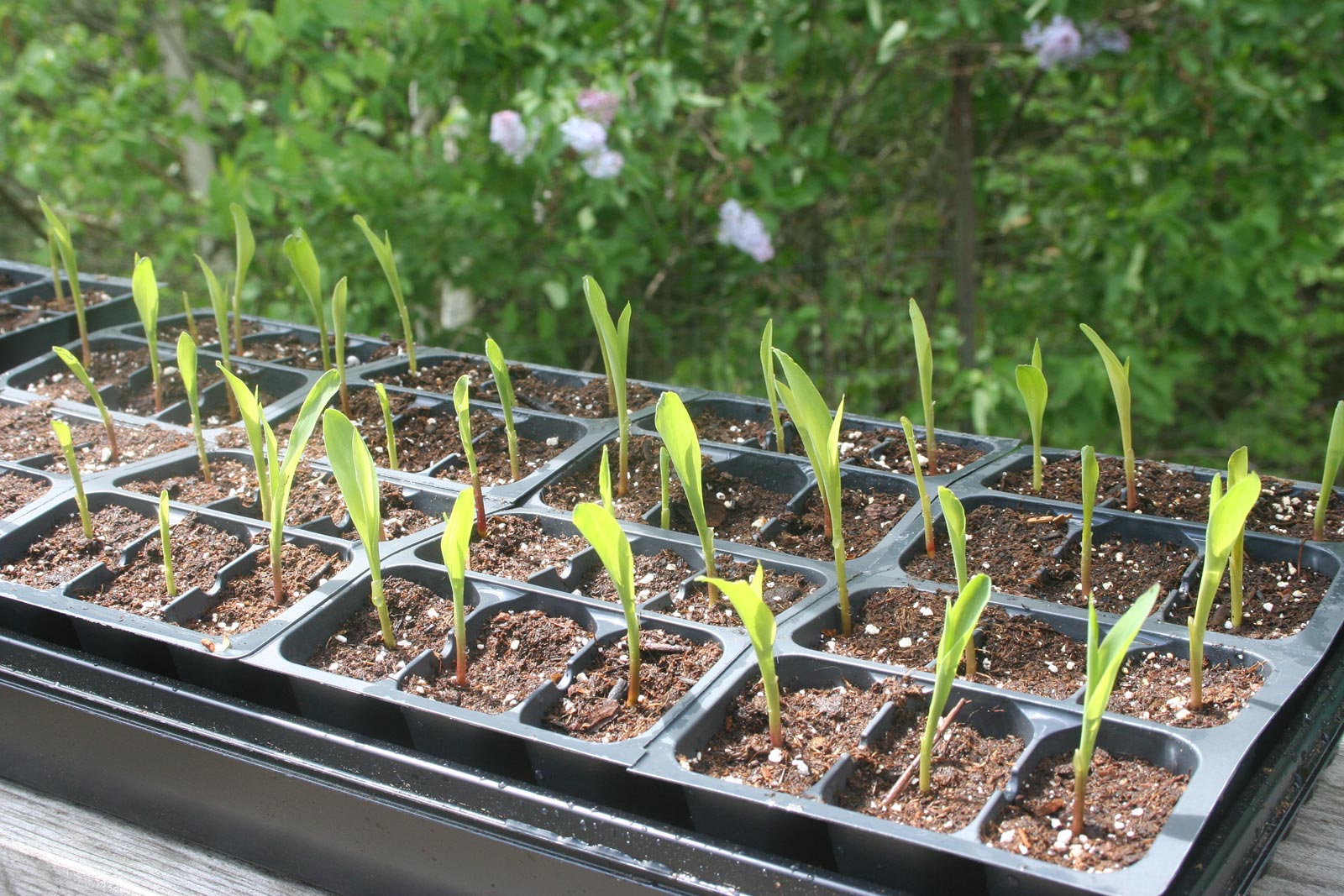 Today I'm going out to the garden and pulling a big arm load of rhubarb stalks so I can put up some rhubarb sauce. Holy cow, I can't get over hot big those plants are! Our old plant has stalks nearly as big as my wrist. And, no, they aren't tough a bit!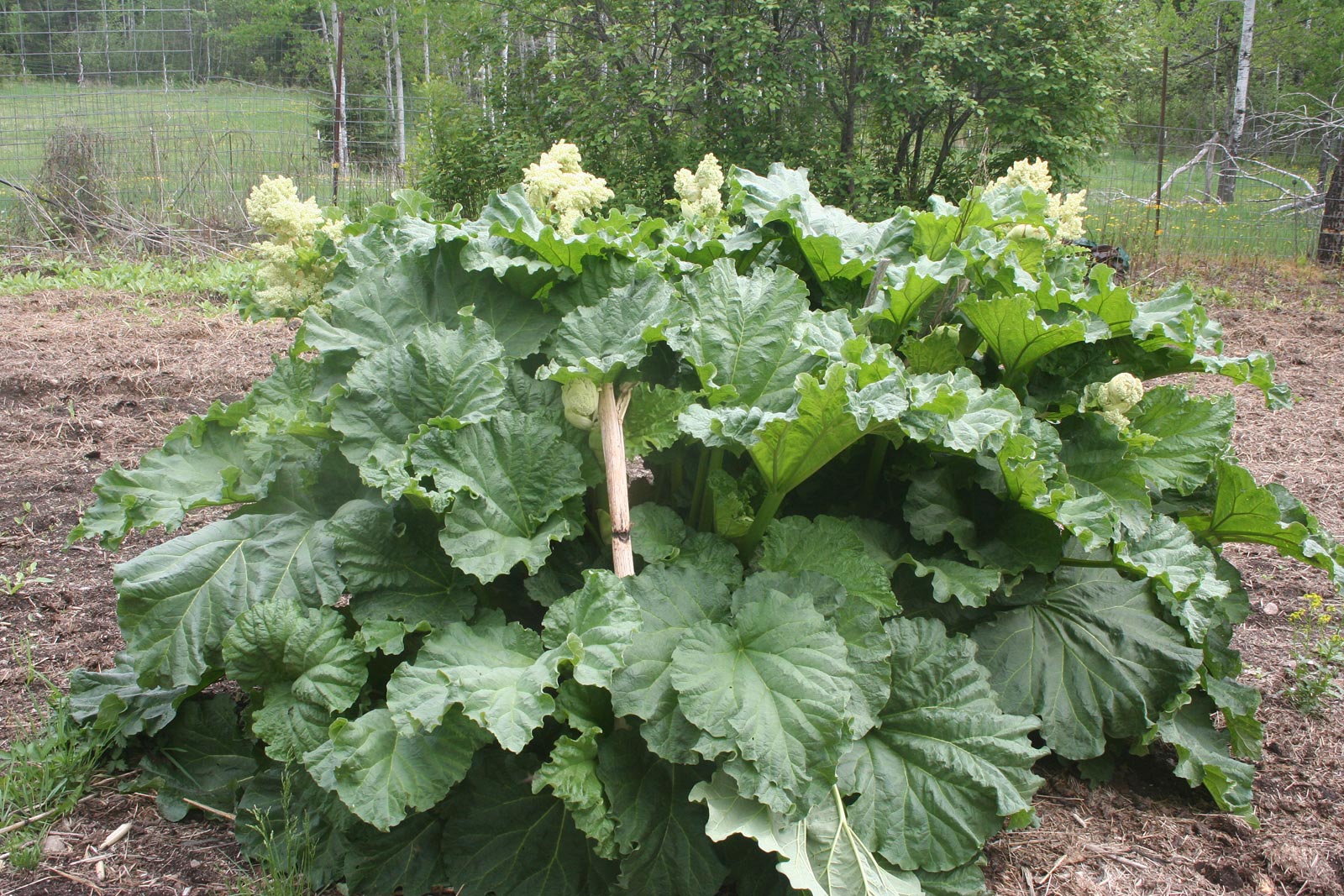 I love rhubarb all ways, pies, crisps, as a filling for coffee cake, over ice cream, as a filling between layers of cakes, and just plain in a bowl. It's always our first fruit and so appreciated. No wonders pioneers always carried a root or two of "pie plant" with them to their new homesteads. (Remember, guys, rhubarb leaves are toxic so don't feed them to your livestock or family!) — Jackie