With our previous drought, we began mulching both to save on weeding and to conserve much-needed moisture as several of our gardens have limited ways to water because they're so far from a water source or well. But during our long gardening experience, we've found mulching is a huge help in encouraging plant growth. Then in the fall, that mulch has broken down and can be easily tilled in to help build soil quality. Our main garden is a big example. In the beginning, it was just sand, gravel, and lots of rocks. Now it's black dirt (with a few rocks) and very nice to work in. As our hay season last year was decent, Will was able to square bale many hundred bales of reed canary grass, our go-to mulch. Now, with the help of our wonderful apprentice, Ashley, we're getting the mulching done. So far, four gardens have been mulched as well as the two hoop houses that our main peppers are growing in.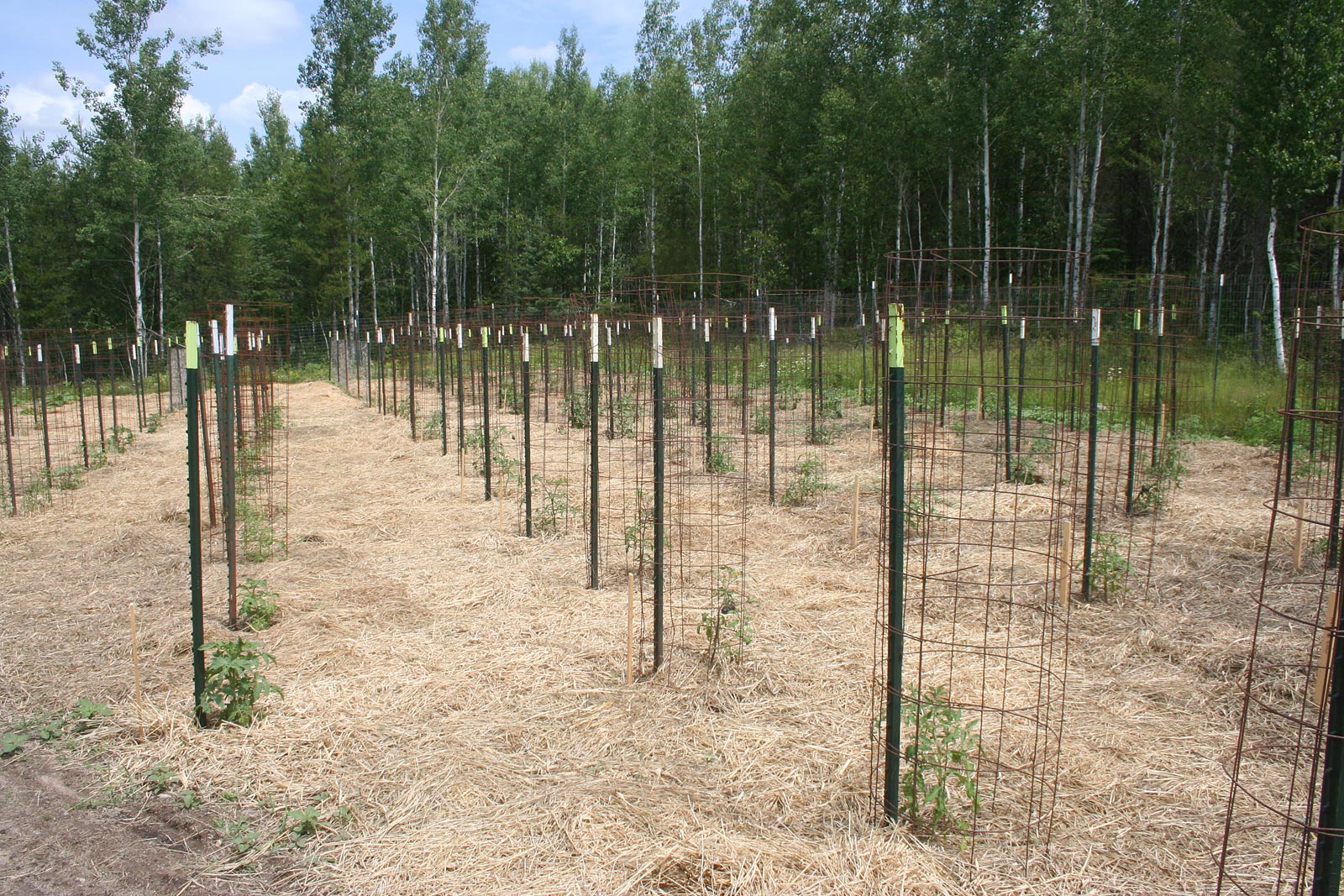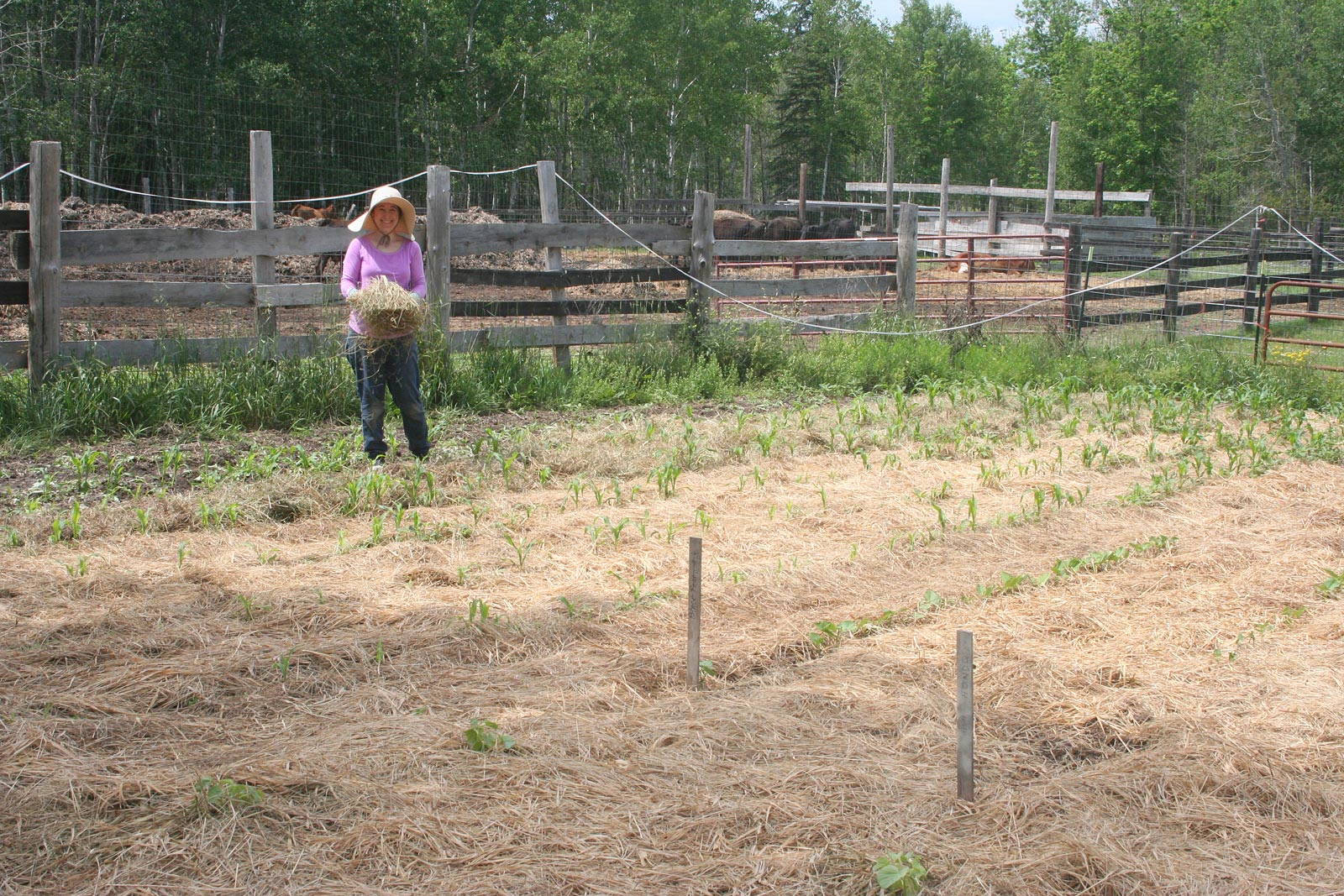 Will noticed that the squash and muskmelon plants on the south end of the Sand garden were yellow and growing poorly. This was because he'd graded off the big hill there (also removing some old manured soil). He did push some new manure there, but evidently, not enough. So he took the tractor out into the cow yard and brought up a bucket full of rotted cow manure. Then he shoveled it around each plant after pulling back the mulch. After only three days, the plants are much greener and growing like weeds.
I've had to kind of take a break from outside work. As I was on doxycycline for the Lymes, I sunburned pretty bad. I wore long sleeves, and my arms didn't get it badly but I hate gloves and hadn't worn them religiously. Bad mistake! Now I never sunburn, anywhere, normally. But boy-oh-boy did my hands ever get fried!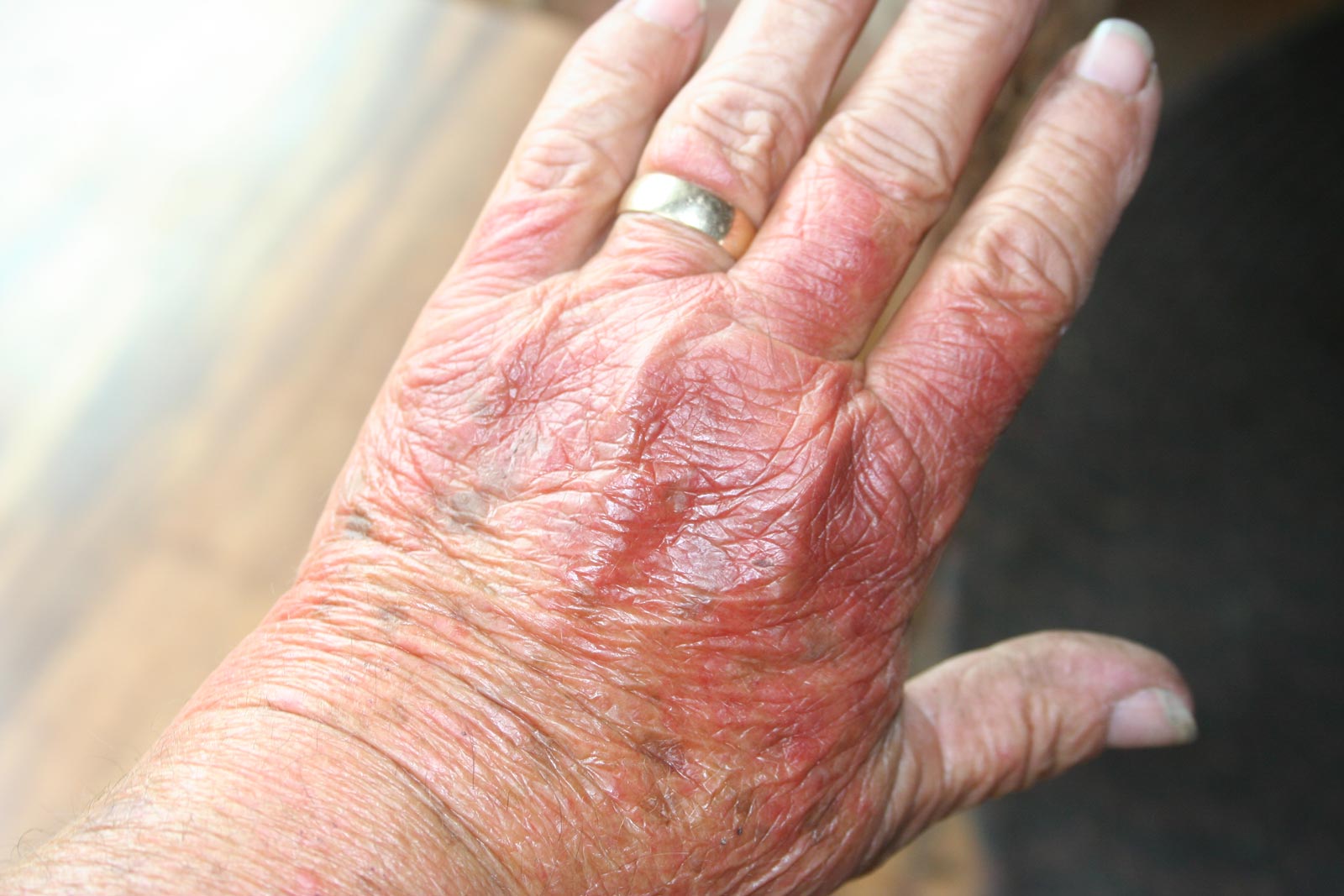 Lesson to everyone: wear gloves if on doxy during any time in the sun! They're getting better but I sure know when I hit the backs of them on something. — Jackie