David's friend, Ian, came to help out as two guys can work faster than one. While David got to work cutting a hole in the downstairs bathroom wall and prepared to put in a window, Ian worked upstairs, putting fiberglass insulation in between the wall studs. David just hates the feel of fiberglass insulation and Ian doesn't mind so David was happy to pass that job on to his friend. As it was hot and the guys were sweating, I wonder if they're still friends. Those tiny insulation particles stick to the skin and sweaty skin makes it so much worse!
On Sunday, Elizabeth and Delilah paid a visit to check on the progress. I wondered if Delilah would be scared by all the noise Daddy was making with the circular saw, nail gun, and other noisy tools while he was getting the opening ready for the window. But she laughed and kicked her feet every time he made a big noise. Even when he fired up the chainsaw in the cabin, she thought it was great fun. Yep, she's going to be a tool girl when she grows up!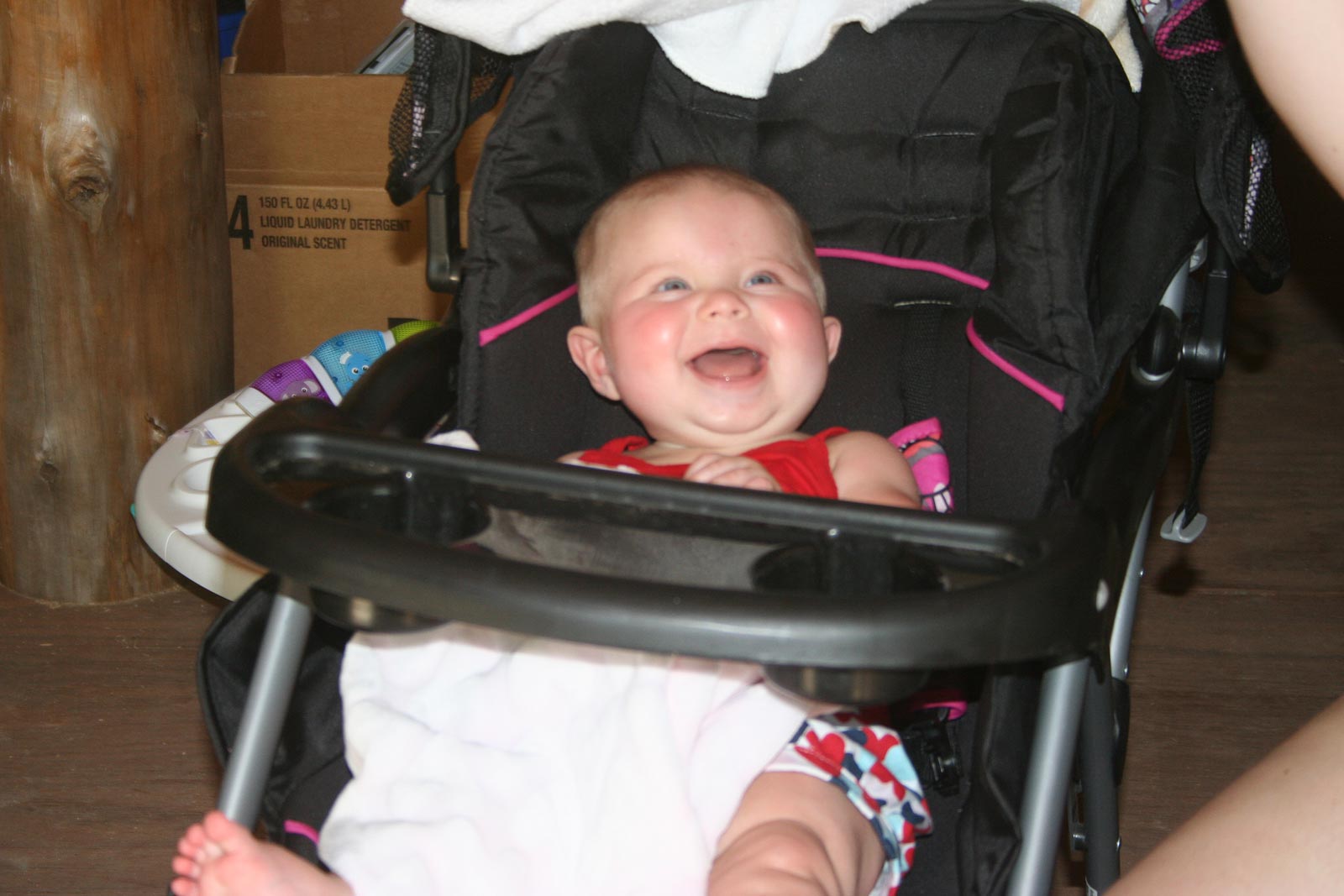 By late afternoon, lots of insulation had been put in and the window installed. The guys even got the vapor barrier stapled up on the lower section of the now-insulated bedroom wall. Wow, what progress!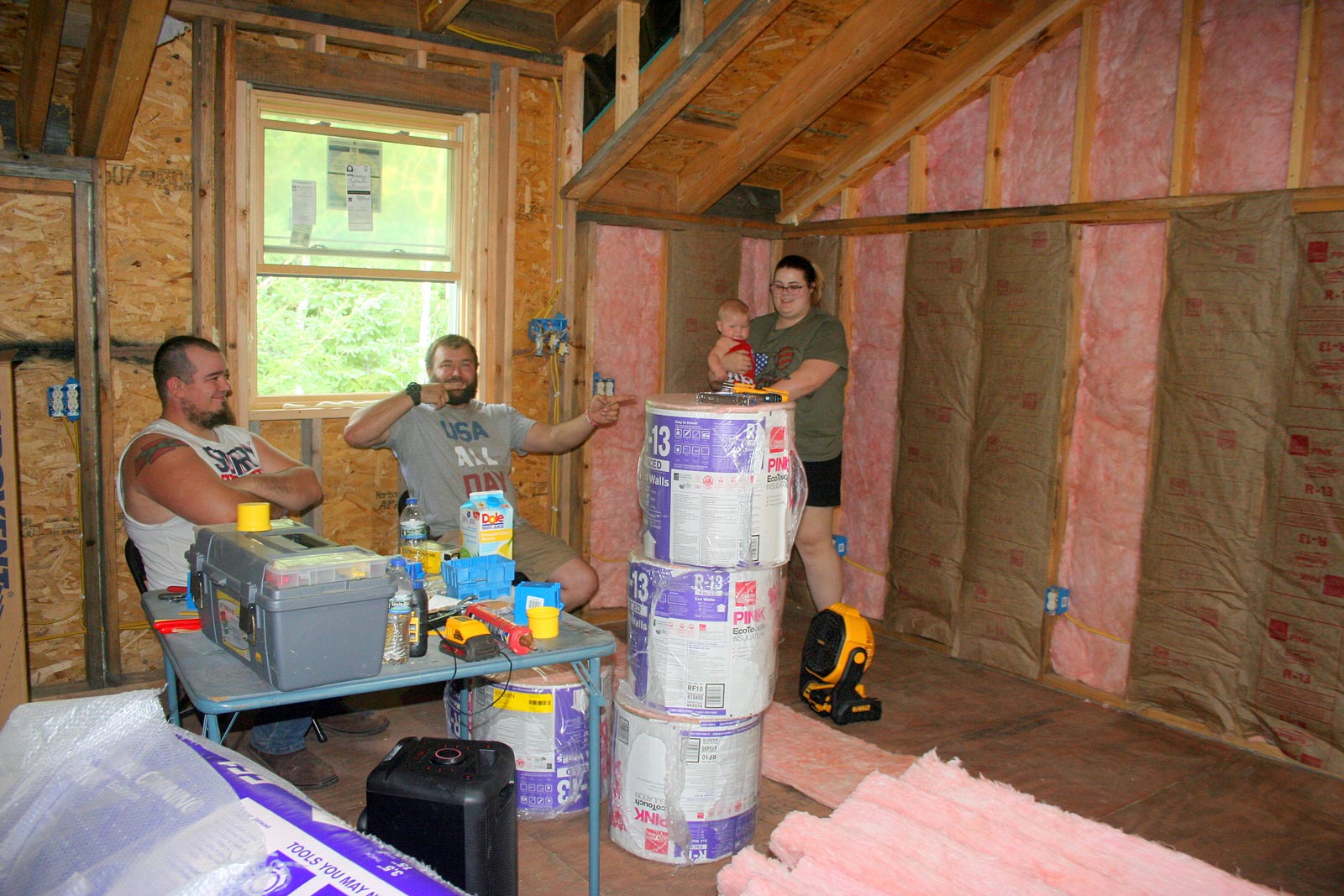 Will had been busy weeding the Wolf garden all this time and it looks great now, especially after we've been receiving a little regular rain. Thank you God!
Monday morning, I had to get up at 4 a.m. so I could head for Duluth where our adopted son, Javid, was having surgery. On a routine colonoscopy, the doctors discovered and removed a couple of polyps from his colon. These are usually no problem, but on routine biopsy, cancer cells were discovered. On Monday, they removed a section of his colon. Luckily, no more cancer was evident, but they also removed some lymph glands as a precaution.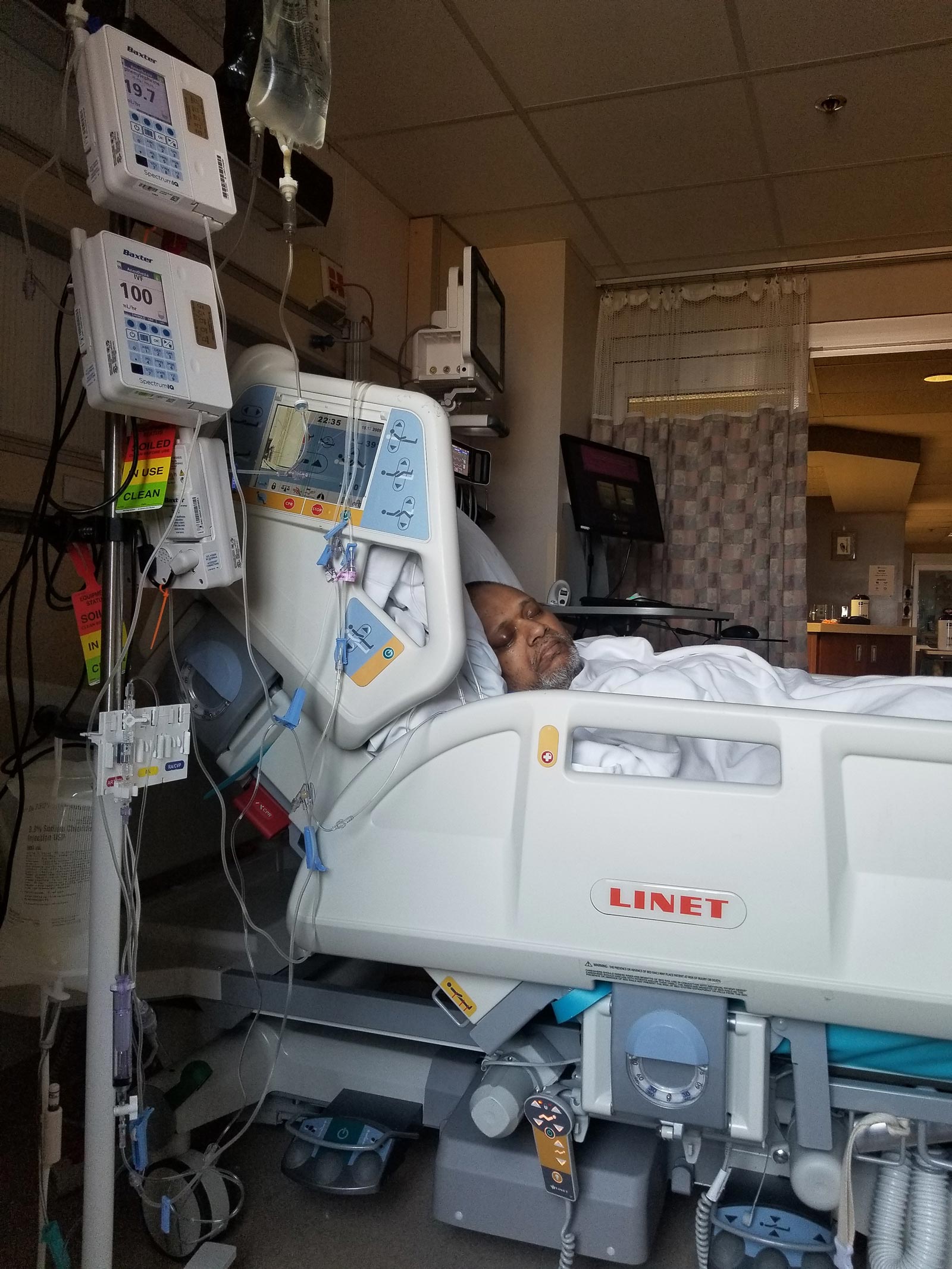 I stayed quite a while after the surgery, but Javid was quite sleepy and needed to rest. I went back on Tuesday so I could visit him and see how things were going. He is doing well and should go home at the end of the week. — Jackie