Despite soil that feels like walking in the desert, all our hard work watering and mulching the nine gardens is paying off. Yes, we're really, really tired. And if you've ordered seeds recently from our seed business, you'll notice it is taking a little longer for us to fill and send your orders. Yep, we spend most of the day dragging hoses and sprinklers around in all but one of our gardens. Remember, too, that two of them are over an acre in size. We keep getting forecasts of rain, but it seems to slide north or south of us, not quite wetting our ground. But the corn is setting nice ears, many of the plants having up to five ears per plant! And oh my, the beans! I canned up a big batch of Providers just three days ago and already it's time to pick that row again. No wonder they got named "Provider," eh?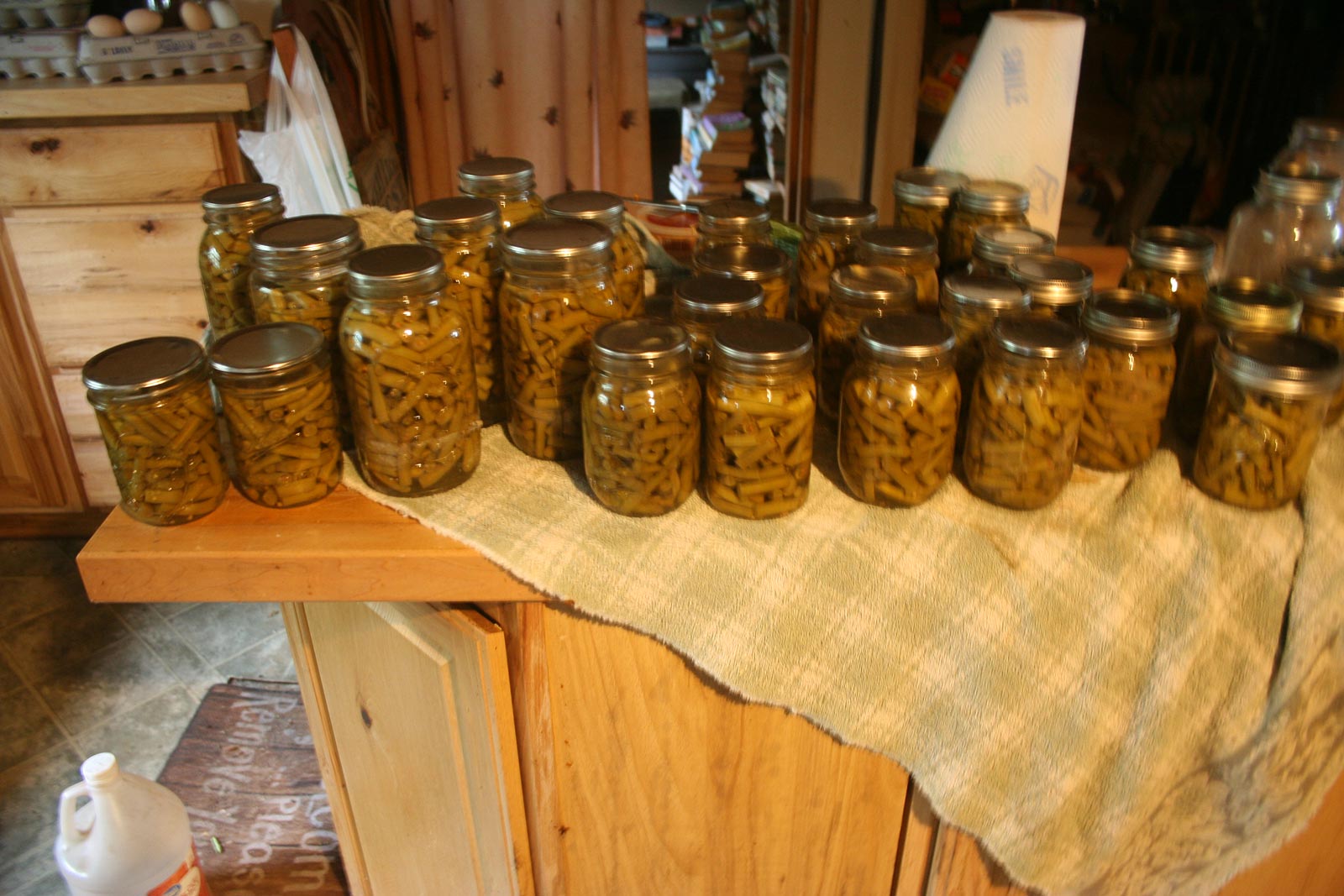 The grasshoppers are still mightily with us. When you walk, a cloud of them rises up ahead of you. Now some of them are as long as your finger! And, yes, they're eating. Luckily, they seem mostly to be eating the cabbage family, bean, and corn leaves. But they're also eating some of my flowers too. I don't want to spray or powder them because we have lots of pollinators and butterflies the pyrethrin would also kill. I'll admit I get a little angry when I see them perched on one of my fancy daylilies, munching away like mad. I'd like to turn our chickens out but then they get into my peppers and tomatoes besides eating bugs so that's a no-dice.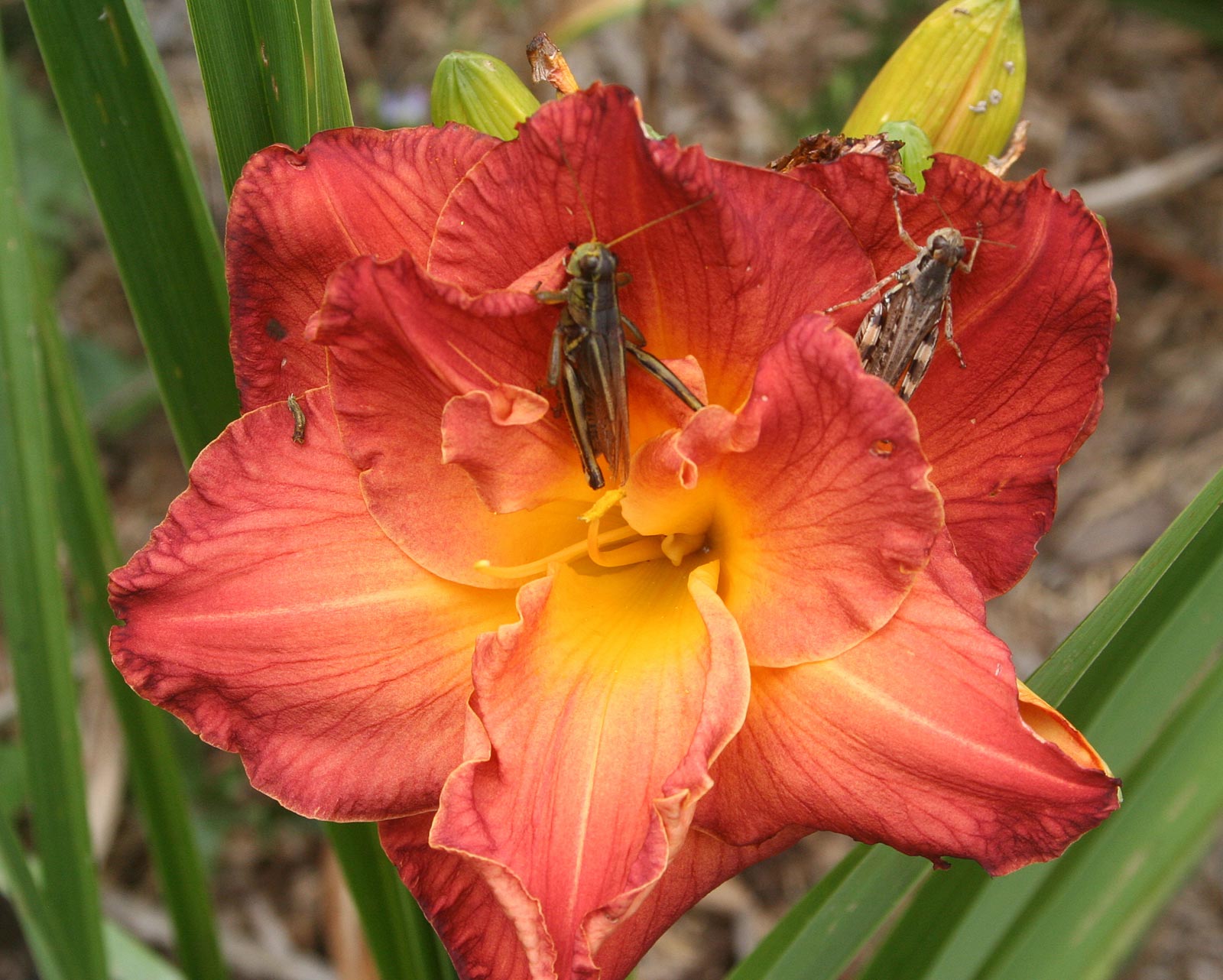 Yesterday when I was walking in the goat pasture I spied something gray and big in the Hopi Pale Grey squash vines. Did I leave a white bucket in there somewhere? Was an alien spaceship docked in the vines? I looked closer and it was a basketball sized squash, already turned blue-gray! That sure was a surprise. And lots more squash are in those vines too.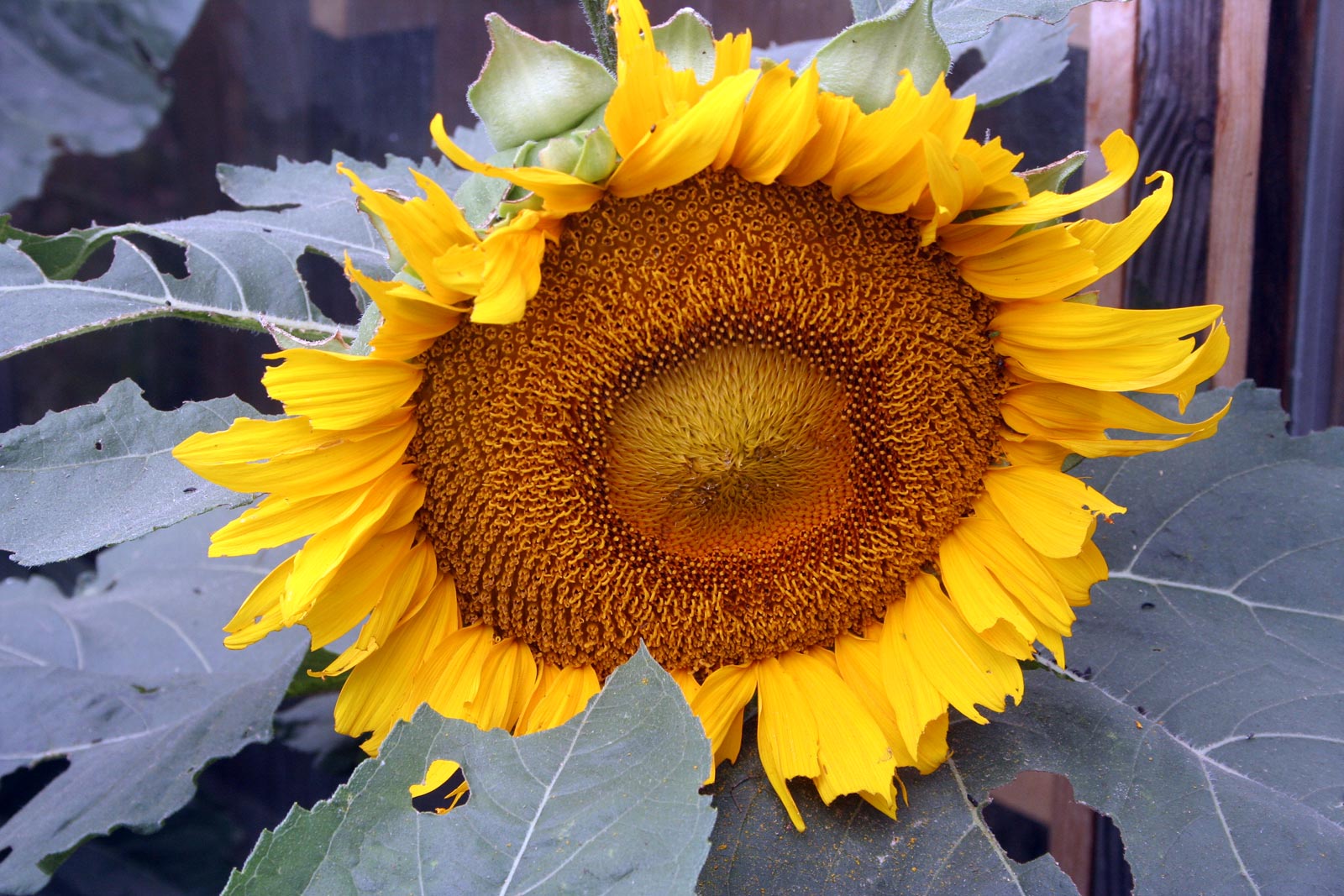 The Finnegan Farms Dwarf sunflowers are blooming beside the greenhouse. Even with no water, the plants look healthy and strong. I love those often-foot wide blooms. This year, they're a little smaller than usual because of the lack of rain. But some are still large, and all are so pretty. I especially love the way sunflower blooms travel around, always facing the sun. That's so cool. I remember driving across North Dakota where there are hundreds of acres of sunflowers and seeing every single one facing the sun, all day long. — Jackie