We've been incredibly busy harvesting this last week. It's been raining hard — off and on — but we still have to get crops in before the first freeze hits. And looking at the forecast, it looks like it may happen next week. When you just have a garden, it's not so hectic due to the size of most folks' gardens. However, we now have six big gardens and with the seed business, a whole lot more stuff to bring in as opposed to what we used to harvest when it was for our own eating and pantry. Luckily, our fall has been beautiful (between rains), with above normal temperatures, both day and night.
Meanwhile, I've also been canning what I could squeeze in, doing salsa, cowboy candy (candied jalapeños), and Vaquero relish (a moderately spicy pepper relish). No, I still haven't seen any canning jars or lids in the stores!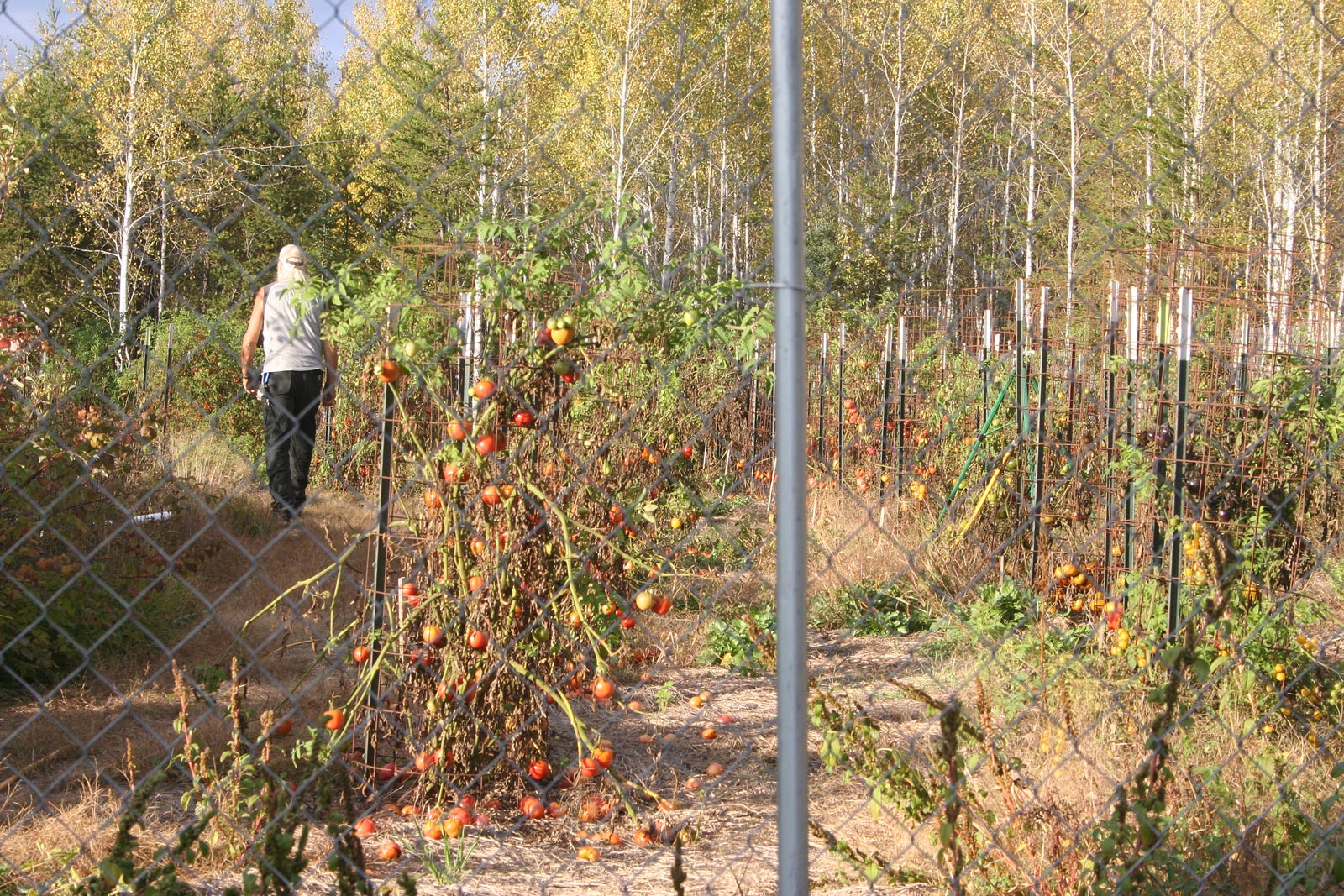 Then there's my knee. Yesterday I took the "day off," driving down to Cloquet to have a follow-up appointment with the surgeon who worked on my knee two weeks ago and to have my stitches out. That went well and he said I had no restrictions other than not to lift objects that are too heavy. But it took most of the day, driving down the 80 miles, waiting around the hospital, and seeing the doctor.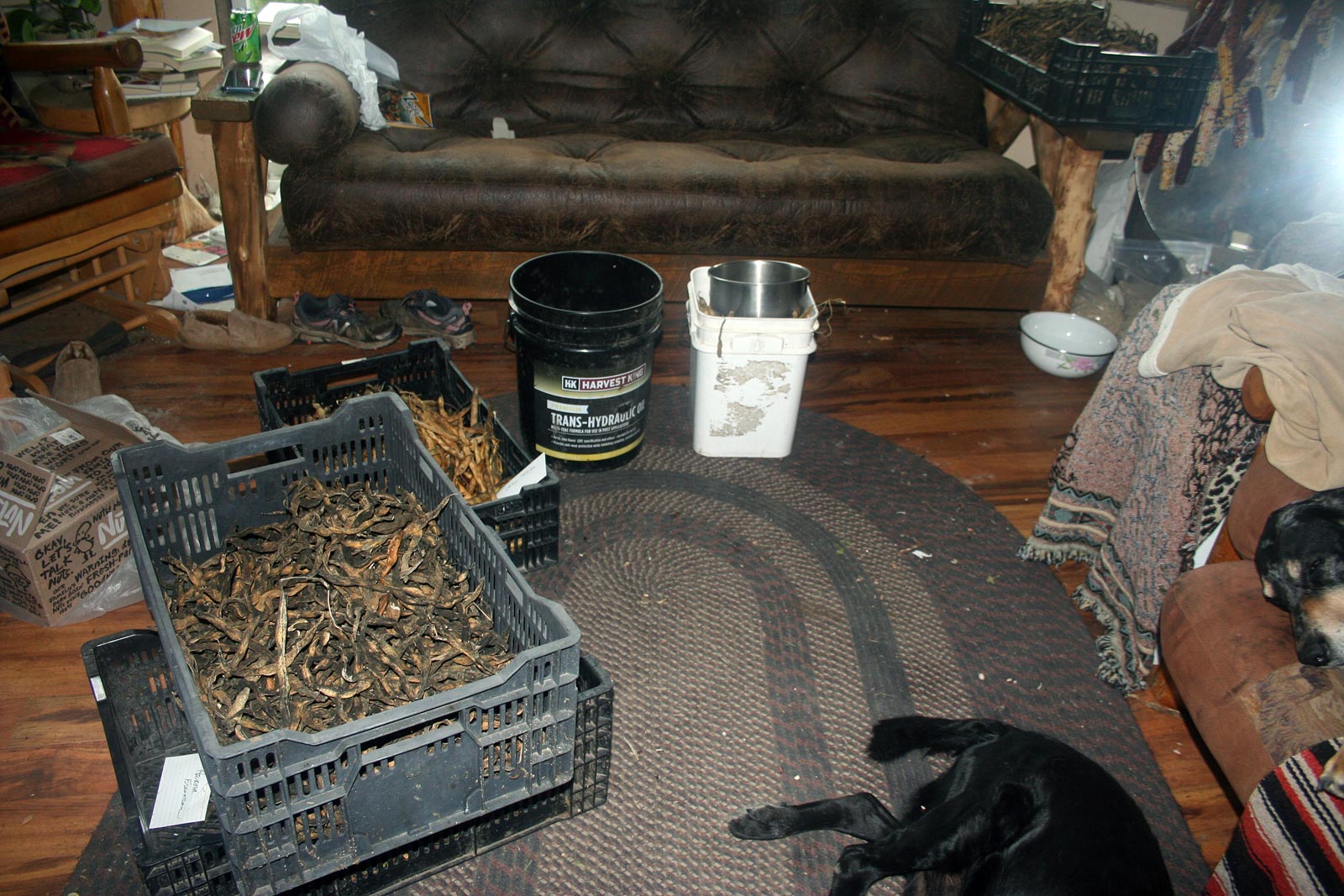 Today, friends, Mike, Dara, and Dirk (who attended our seminar), came to help pull in beans. The ground was sloppy out in the North garden, where most were located, but we kept at it and brought in buckets, bags, and crates of various beans, both bush and pole. Now the entryway and living room are full of beans! And because most were at least a little damp, we're challenged by trying to get them dry before they heat or mold. Will borrowed David's DeWalt battery powered fan, which he set up under a tier of crates of beans. Then the ceiling fan is running with a fire in the wood stove. We've also got beans drying in the enclosed porch, on old sheets. Luckily, we've got most of the corn harvested, and some of the pumpkins, squash, and melons. I'm still seeding out tomatoes as well. And, yes, the kitchen does have fruit flies, despite my traps. Oh well, it's all part of the harvest and we know it will soon be wrapped up. (I hope…) — Jackie