We do our outside chores then come inside to work hard at shelling corn, winnowing away the chaff in the wind outside, then stock both our shelf bins and seed packets, print out labels, and figure out what and where we'll plant next year. Yep, already!
Yesterday, Will and I went to town to get eight batteries for our house power. Will had bought some lightly used ones from a friend but found they weren't charging; our power would run out after only a couple hours at night. Those older batteries were heavy as they were bigger than the ones we had been using and they have to go up on a welded shelf, about shoulder high. Will got them up, then had to take them down, then put the new ones up. No wonder his back is hurting today! But the good news is that the new batteries do charge up nicely and we have power all night. Makes it easier to go downstairs to the bathroom at night, for sure.
While in town, we also picked up an orthopedic dog bed for Spencer, our old Labrador, whose arthritis is getting pretty bad. He likes to sleep on the old sofa but has a hard time getting up there. So we got him a comfy bed. But he'd have nothing to do with it! Will even laid down on it and tried to get Spencer to come lay with him. No dice. (But, later, Hondo, thought it was pretty nice and took to it like a duck takes to water.) Today, Will got Spencer to reluctantly get on the bed and lie down. I'm pretty sure the old guy liked it as he slept on it for quite a while. Here's hoping, but maybe we'll have to buy two dog beds.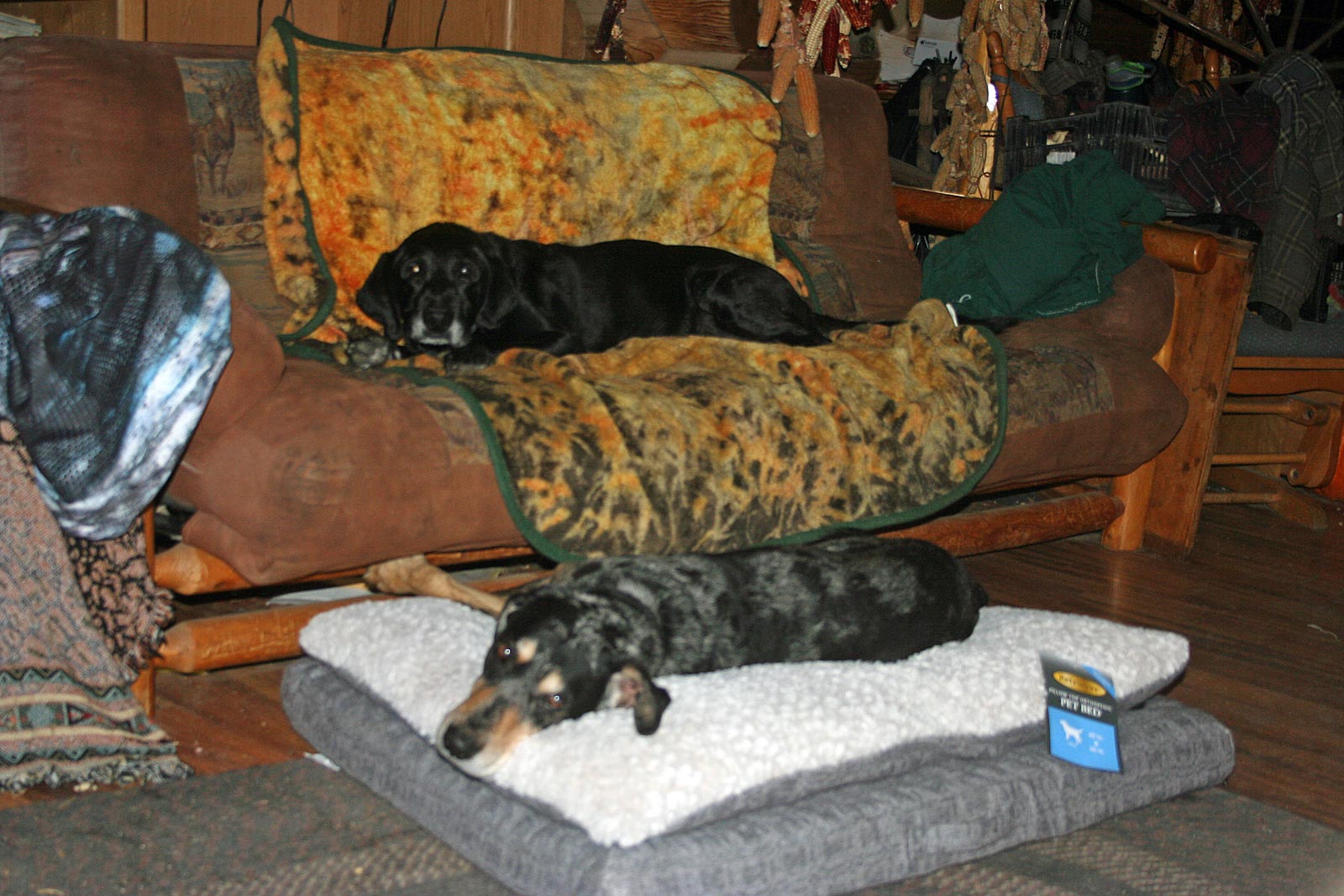 Today our friends, Dara and Mike, came to help stamp seed envelopes and package seeds. That really helps us out as there just doesn't seem like there's enough day in the day sometimes. We really appreciate having the help! Of course, we do pay them and Dara says she loves doing it too. It's a win-win situation, I think.
Mittens still is having issues with Buffy and sits and glares at her when Buffy's playing on the floor. But I still have hope that the discord will stop eventually. At least there's no blood spilled!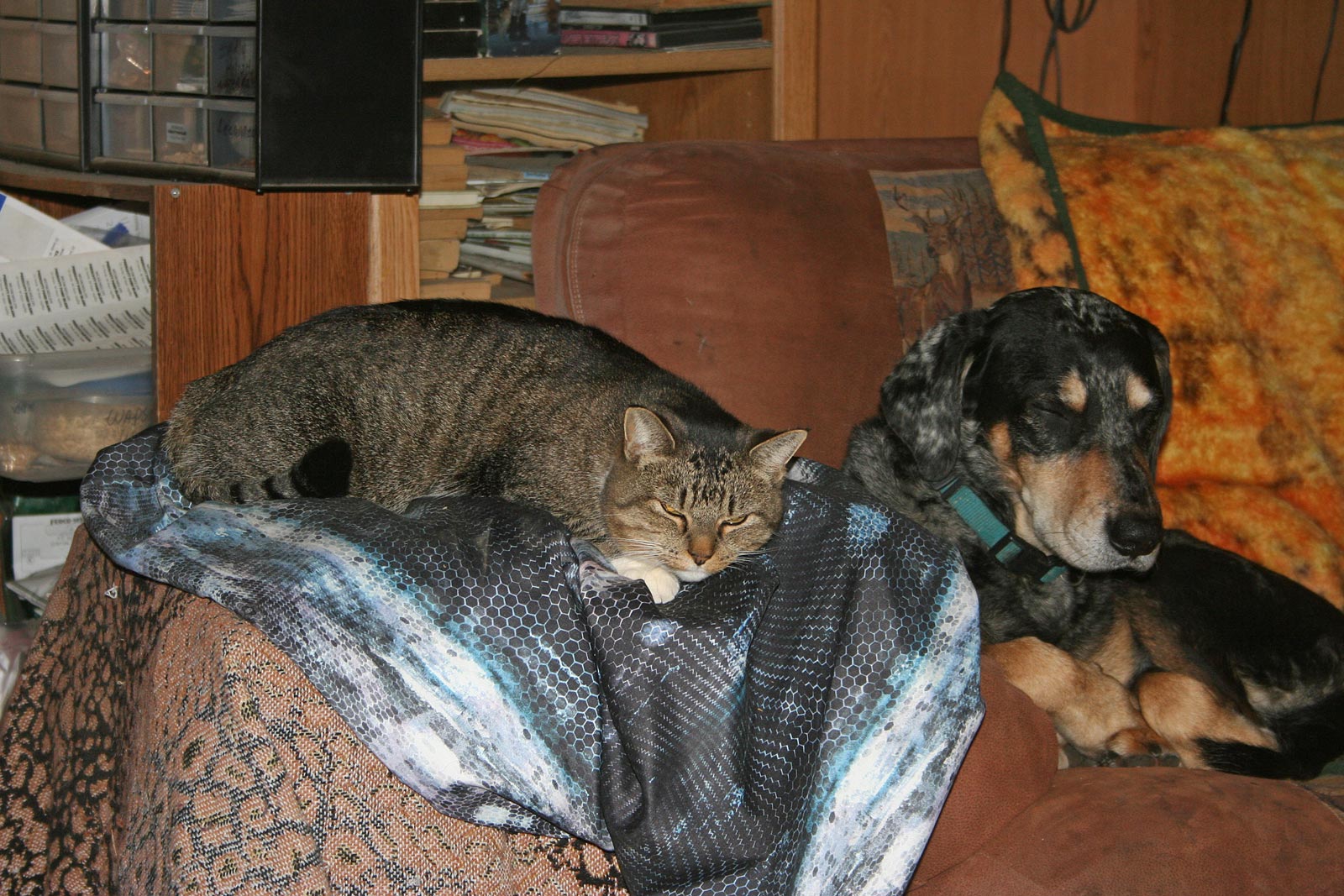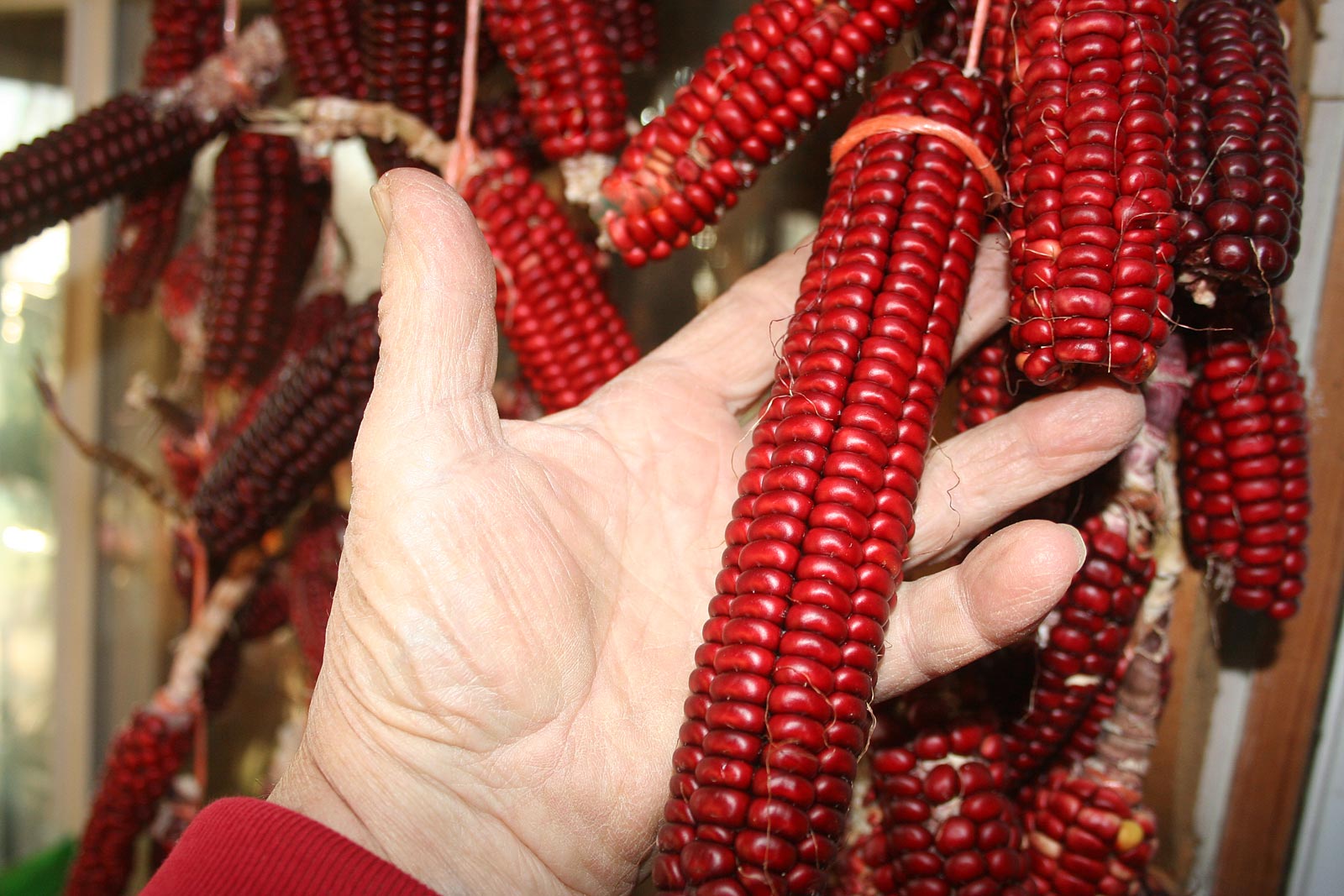 Today I was shelling and packaging Papa's Red flour corn (a gorgeous and very productive, early flour corn) and Buffy absolutely loved batting corn cobs around on the floor, picking them up in her mouth and carrying them around. She also surprised us as I was seeding out a Borchart's Wonder squash. She hopped up on the chair and started eating the raw squash! Now our dogs love eating cooked squash but really, not even Spencer will eat raw squash. Buffy licked and gobbled up many pieces while I worked. I know that squash tastes good, but really!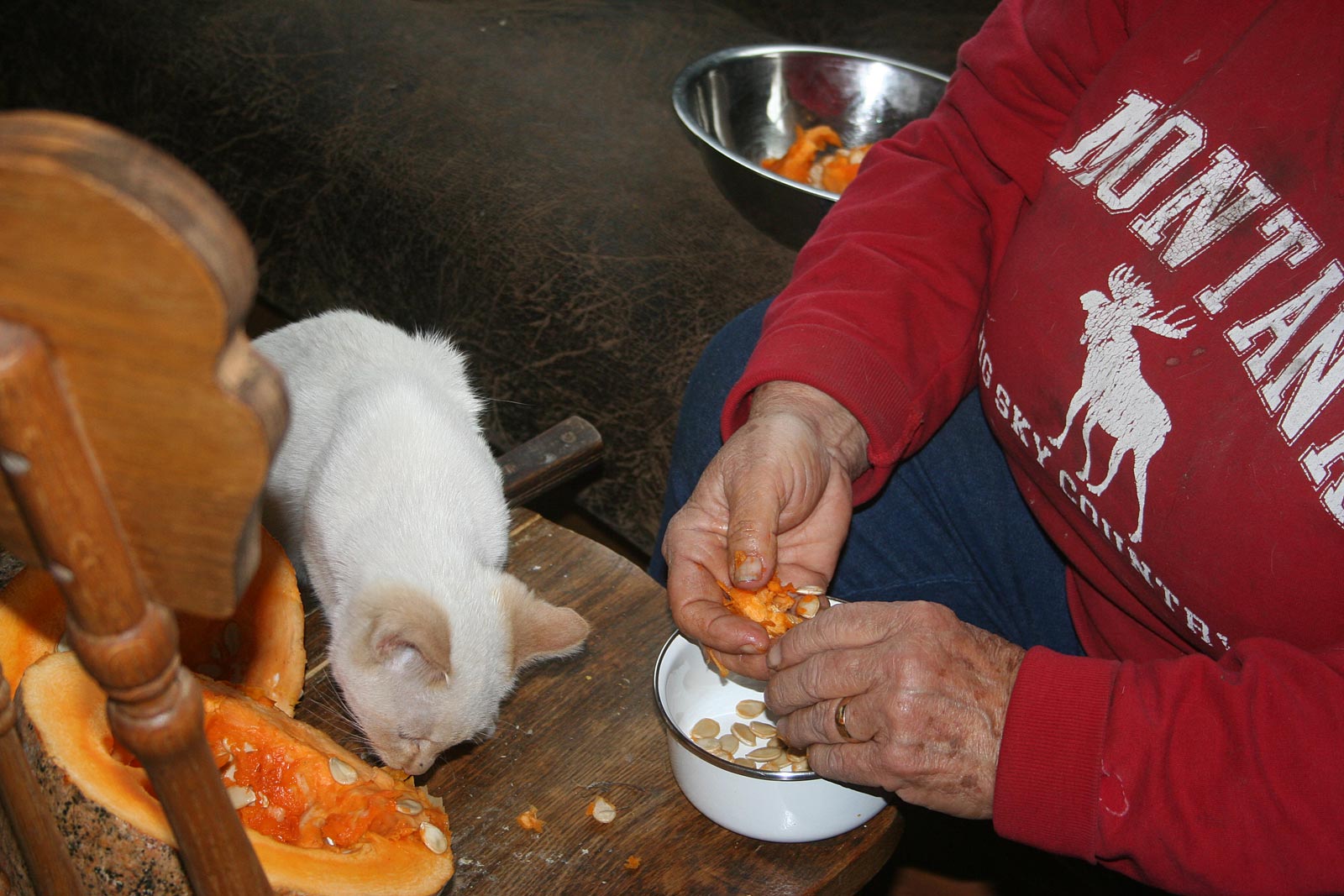 — Jackie