We've been hoping for a respite from our darned catalog's mailing list problems and thought it was done; then today we found out somehow the internet fairies absconded with a third of the list! So today, instead of baking Christmas cookies like I've been planning for nearly a week now, I tried to help Will fix the problem. We even called in son, Bill, who works with Excel every day at work and is pretty darned computer savvy, which we definitely are not. Finally, about 2 o'clock, we sent the missing part of the list off to the printer. Please God, let it be a done deal!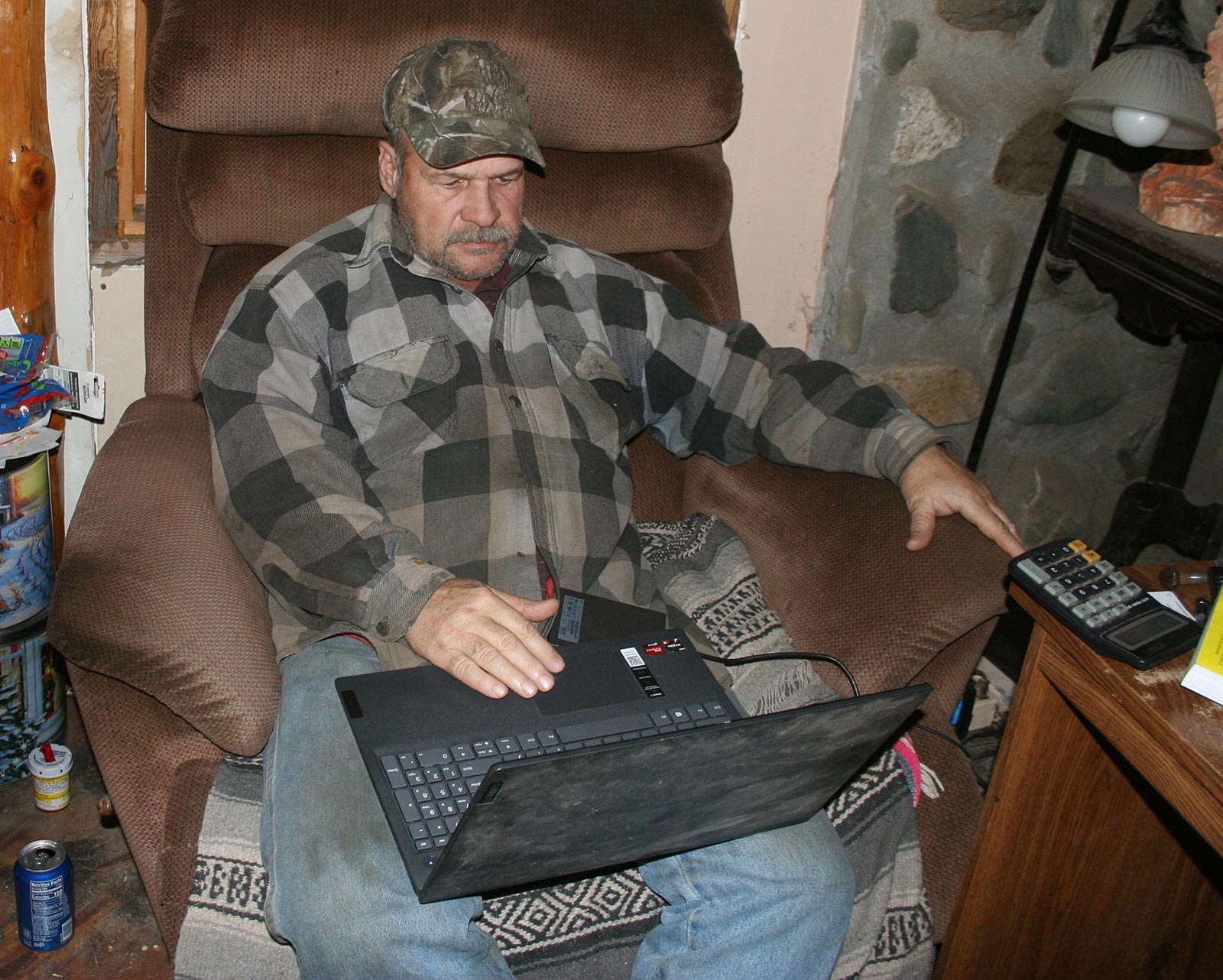 While we were desperately working on the Seed Treasures mailing list, we did have to laugh; Buffy, the rescue kitten first stretched out fully on the couch and took a nice nap. Then, afterward, she started playing with a basket I'd set on the couch. Such fun! Who needs cat toys? She loves everything from a corn cob to a wayward fly on the window.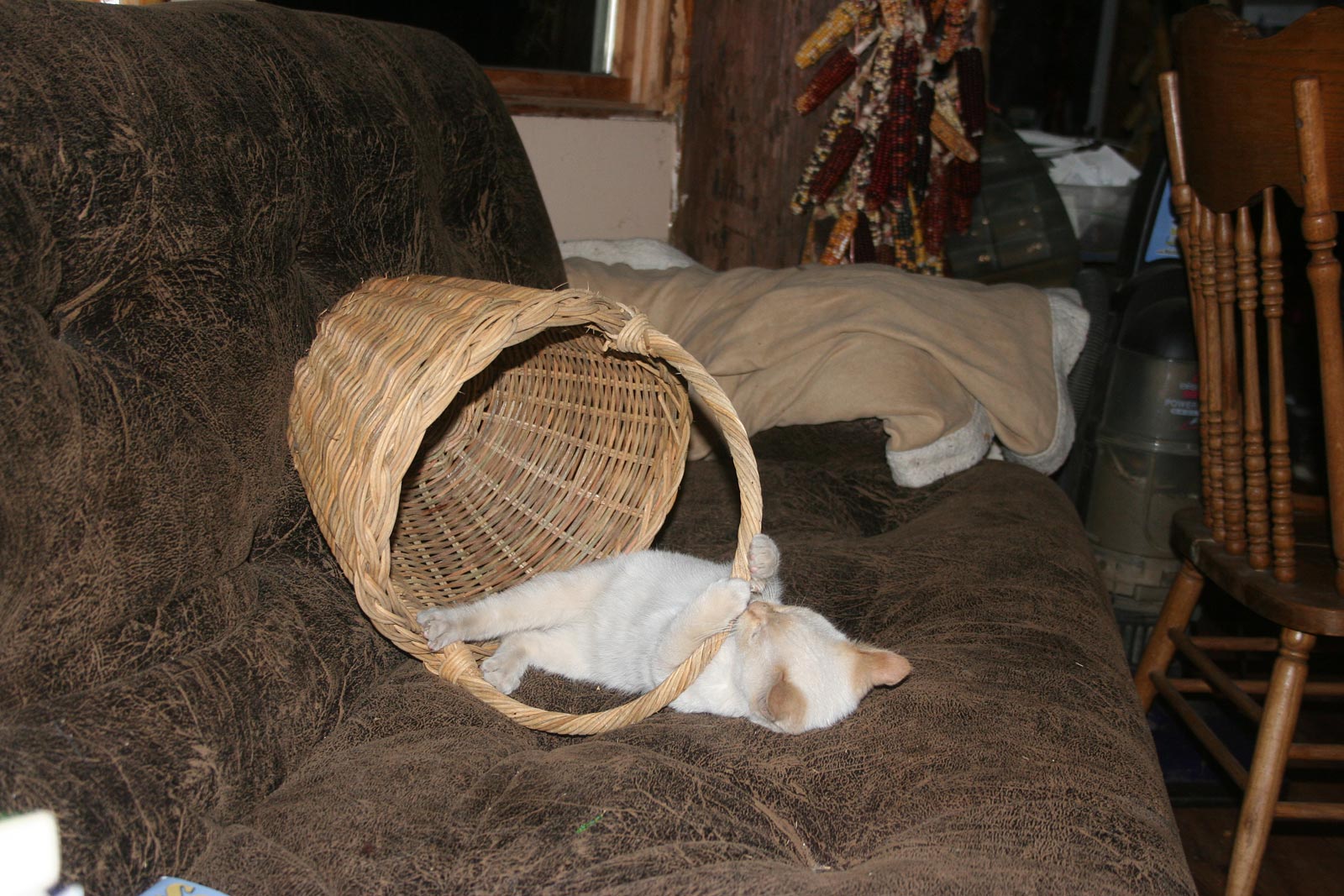 Buffy did get in trouble this morning though. She was tearing around the house and didn't see Mittens lying on the couch. Running full tilt, she launched and landed right in the middle of her "older sister," who did not think it was cute or funny. No blood was spilled though.
Well, you all have a peaceful and lovely Christmas and enjoy your family. — Jackie