Yep, Saturday morning, our dependable weather station thermometer registered -39! We'd been expecting cold temperatures, so we were prepared for it but holy cow, did the log house creak and snap as it got colder and colder. We had both the kitchen wood range fired up and the wood stove in the living room. (These provide our total heating for the entire house.) The critters outside were tucked in with extra bedding and plenty of hay so I didn't even go out until eleven o'clock, when it "warmed up" to -13° F. I started our car and finished chores in record time, you bet.
Yesterday was warmer. It only was -16 for a low. I made good use out of those cold days by canning up ham and baked beans from Christmas ham. On Saturday, I canned up 18 half-pints of ham dices and ham slices. Then, yesterday, I did 28 pints of baked beans and ham, using not only the broth from the left-over ham shank, but also bits and pieces of lean meat from it to add to the beans. I also added tomato sauce, chopped onions, and a little brown sugar. Mmmmm, Campbell's eat your heart out!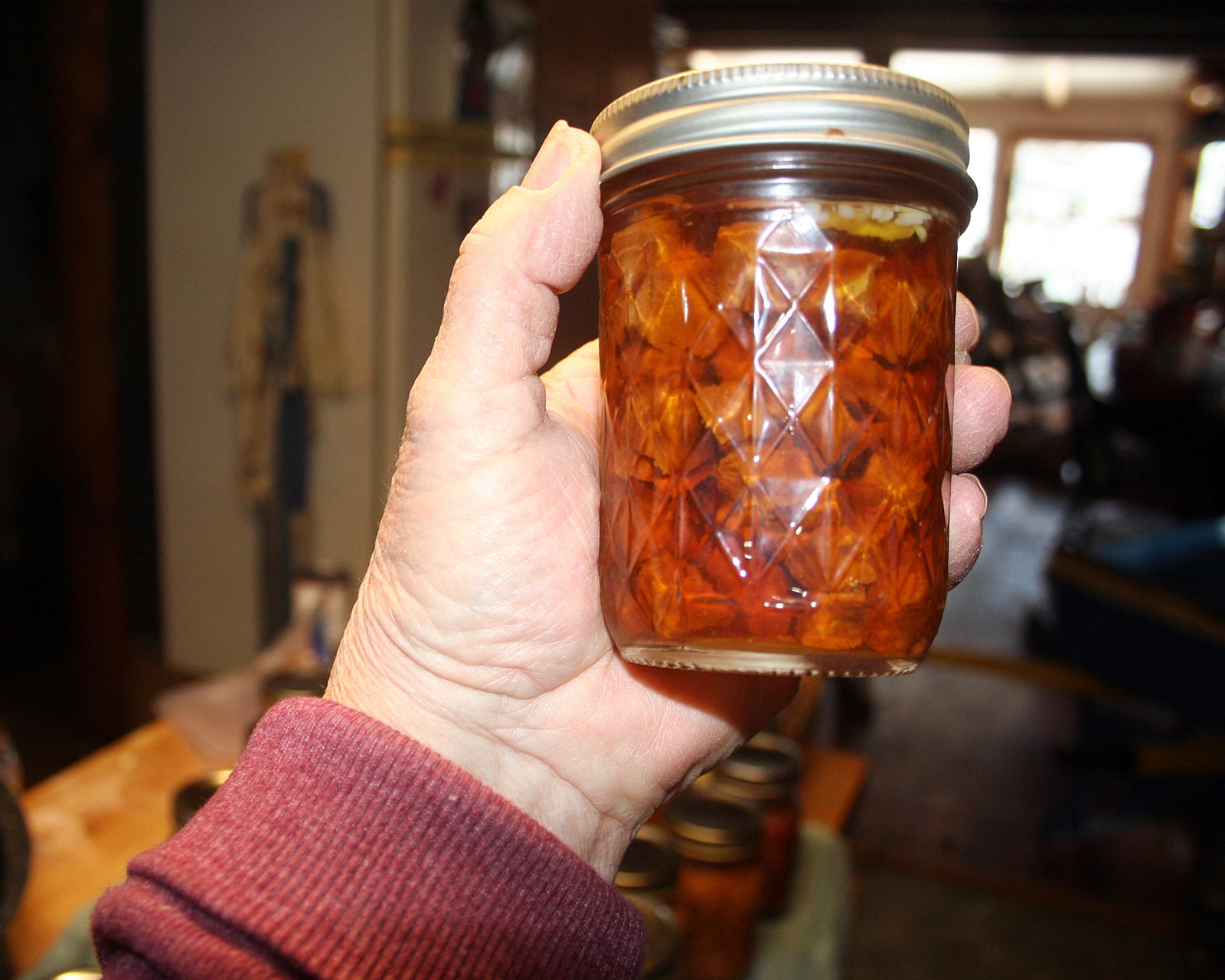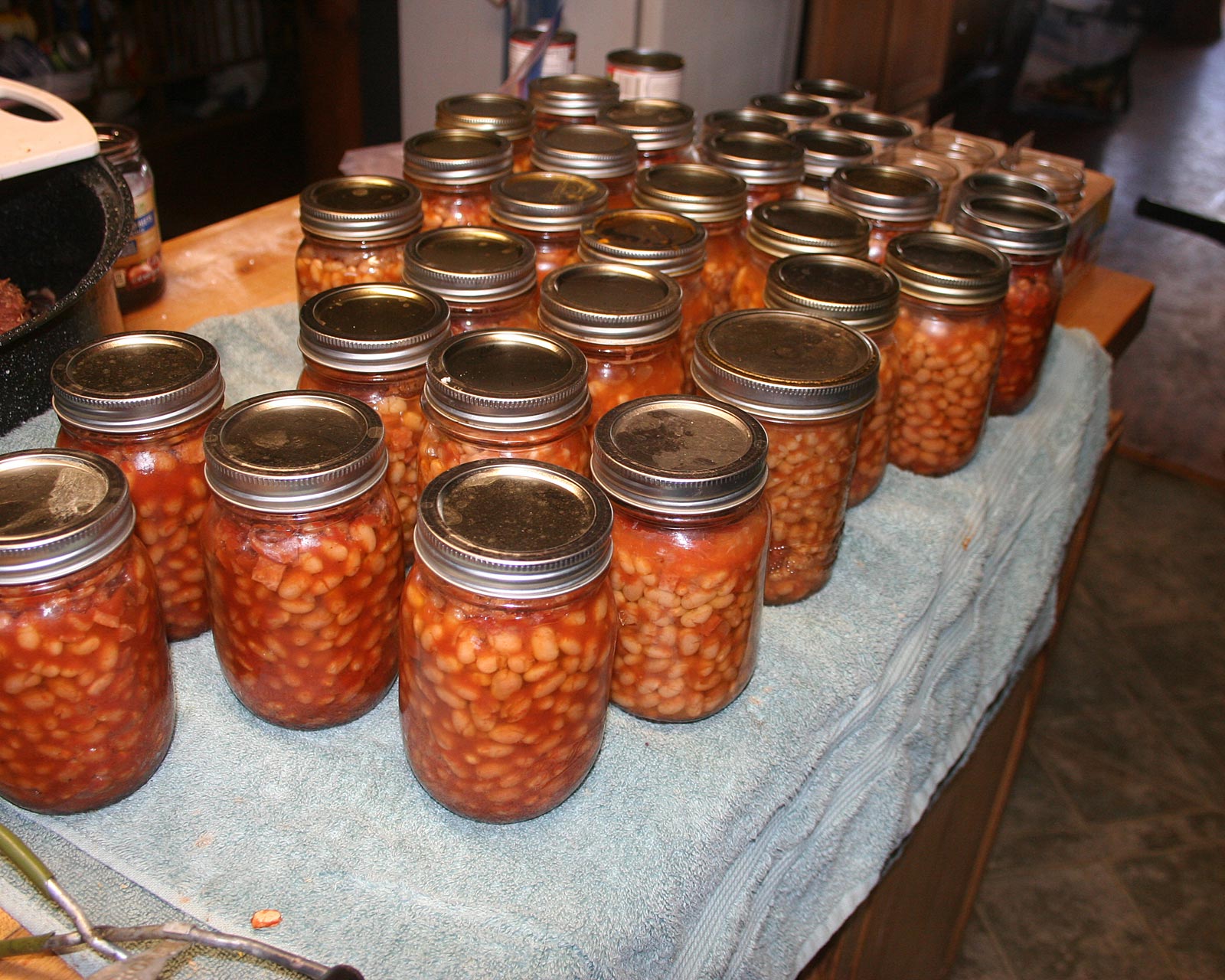 Will started the car and let it run yesterday but his "new" big one-ton diesel truck wouldn't go, even with a jump. As he didn't have a clue how old the two batteries were, we drove to Virginia (the town) and picked up two new ones. Boy, the supply chain foul-up sure showed as there were few batteries available. Today, as it is warmer (-3), and the sun is shining, Will installed the batteries and started the truck with no trouble. We do like to make sure we can get going if we need to.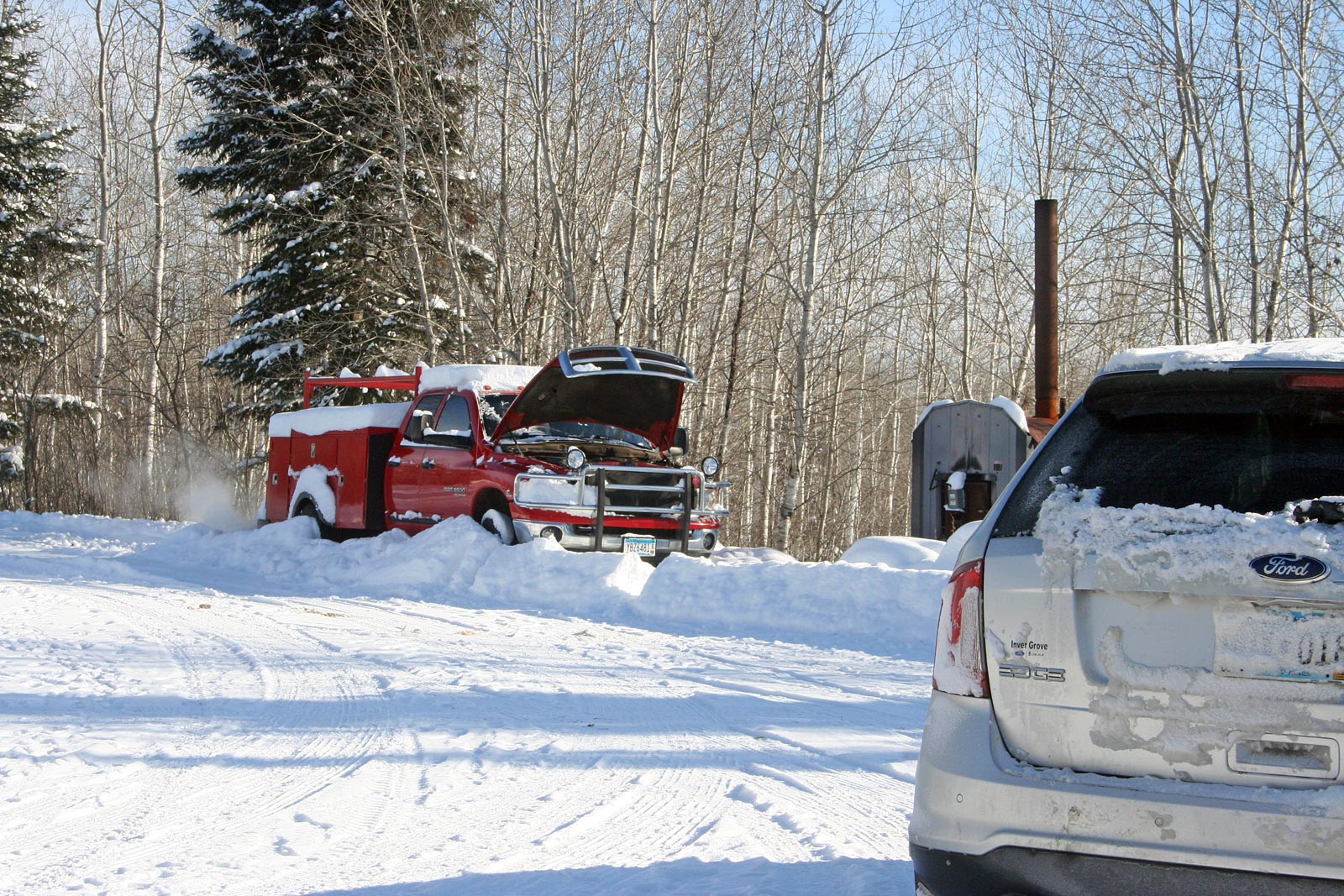 When I get off the computer, I'm making the last run at that ham shank, which I added fresh water to last night and simmered until the kitchen range ran out of wood last night. I soaked some beans and today I'm making Will's favorite bean soup to can. It has beans, bits of ham (I pick out the tiny pieces even.), onions, grated carrots, onions, salt, and pepper. Light on the salt; heavy on the pepper! I'm sure I'll get at least eight pints of soup before the ham shank is toast. Not bad for one ham, eh?