Driving into town today, I spotted pussy willows out on a bush that is always the very first in the area. I always watch that bush as when they finally pop out, it gives me a real lift that spring is really going to come this year. Hooray!
As gas prices are now $3.99 a gallon at the pump, we've made the decision to only drive into town to deliver seeds to the post office and do routine business on Monday, Wednesday, and Friday. Although the prices are not as high as they are in other areas of the country, by far, they still pinch us pretty good as it's a 30-mile, round trip, into town. We're doing everything we can to save in these times of ever-increasing prices on everything. You think they're high now? Just wait till companies factor in the price of shipping their products to the stores! We're sure glad we are stocked up.
Good news! My book, Homesteading Simplified — Living the Good Life Without Losing Your Mind, is back in print. Backwoods Home Magazine, who originally published it, ran out and made the decision to not reprint it. We hated to see this good book die so we asked if we might get the rights, so we could get it printed ourselves. Graciously, Dave and Ilene Duffy, agreed and today, the book is back in the saddle. It can be ordered through Amazon https://www.amazon.com/dp/B09TZM6S6J or from us at Seed Treasures, where I'm glad to autograph copies if you so desire. We were sure happy that it all worked out so nicely. Our friend, Jessie Denning, of Denning Print Company, helped get it all together for us and we're so very grateful.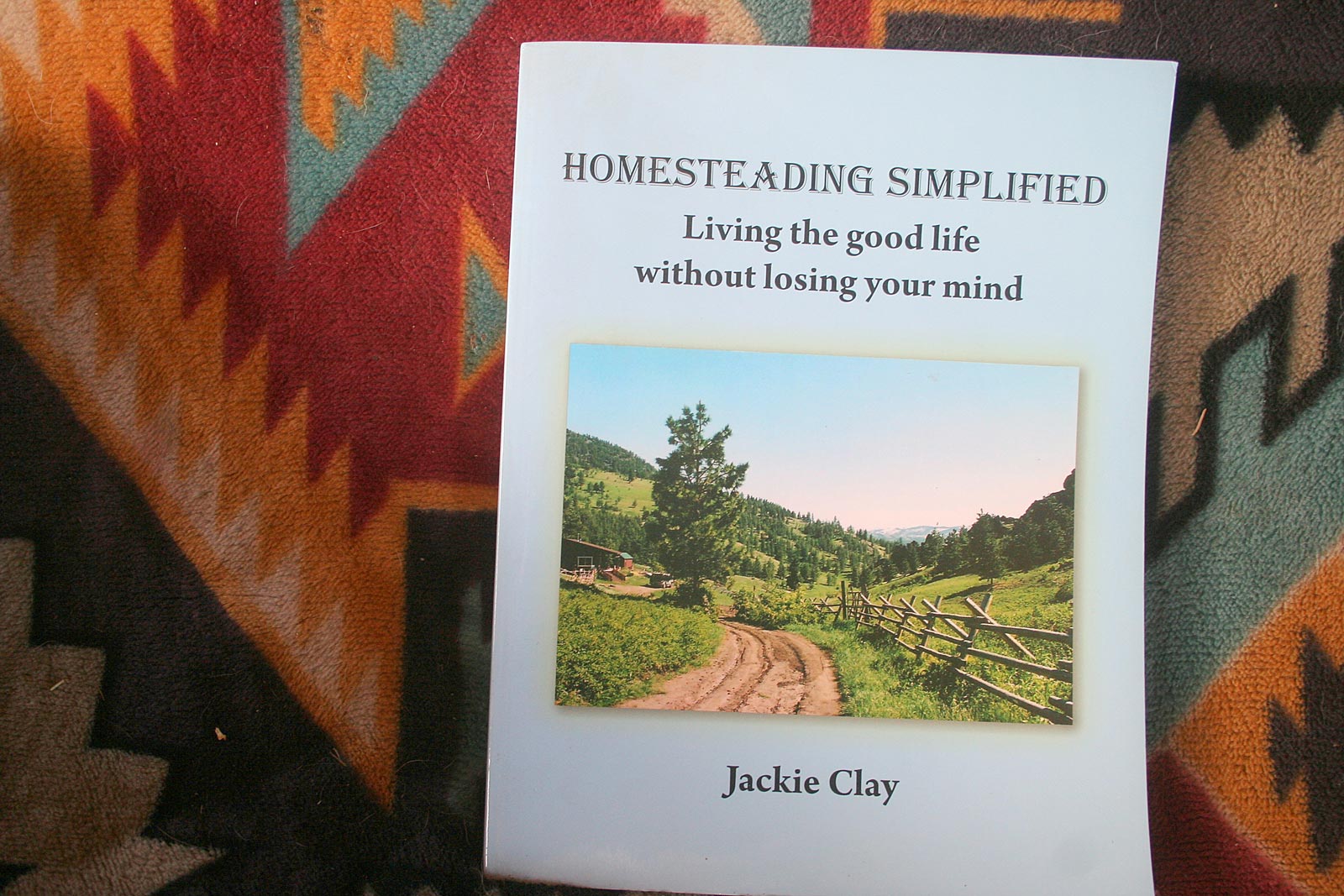 Today I'm going through my big bin of old seeds. A reader asked if I had any Mayo Blusher squash seeds, as I had mentioned them in an old article. I quickly asked around to my seed-saving go-to folks and nobody had any of these seeds! I was shocked as it was my second favorite squash, after our beloved Hopi Pale Grey. I did remember that I had or probably had, some old seeds in that bin so I asked Will to bring it up from the unheated basement for me. Well, after digging through jars, containers, and boxes of seeds, I did find some Mayo Blusher seeds. They're old — back to 2000, but I'm hoping when I plant them in containers, in the house, some will still be able to germinate. If not, I'm afraid another wonderful crop has gone extinct. I'm praying that isn't so.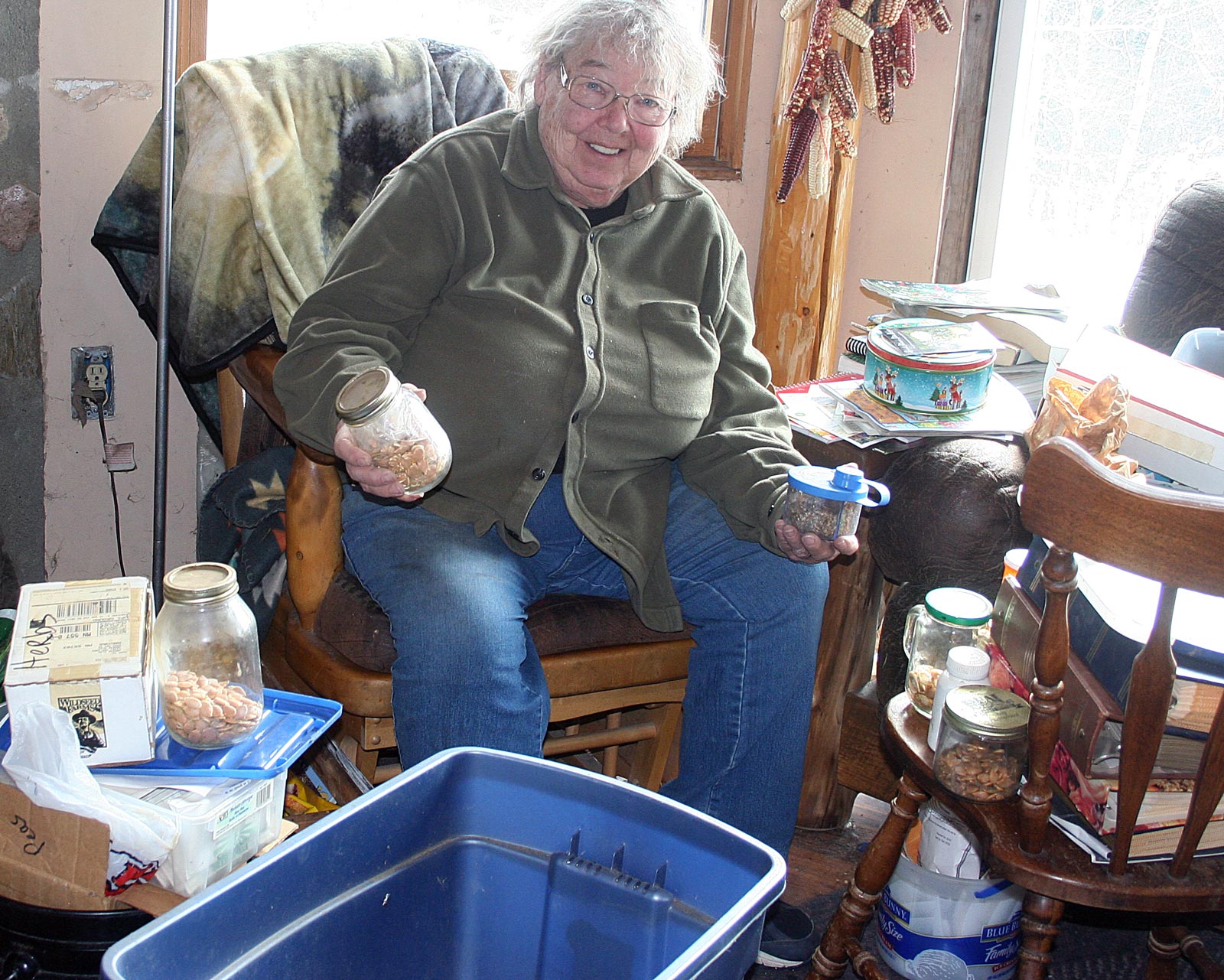 — Jackie