After seemingly a month's worth of cloudy, cool days and rain, it is finally starting to feel more like May. My daffodils are going totally crazy. The first ones I planted have multiplied and multiplied until they're nearly solid in the daylily bed! That's cool because just as they're getting done, the daylilies are getting going so you don't see the wilted, brown leaves of the poor daffodils.
This weekend, David and family were up, working on the house. Or, should I say, getting ready to have the septic put in. To do that, the installer has to have the county inspector come out and check out the soil on David's hill. Will had to first fix the backhoe, so he could dig the 6-foot-deep holes the inspector needed to see and bulldoze several trees out of the way so the installer could work at installing the septic tank and drain field. (Isn't it great to have equipment, instead of having to hire someone to come in?) So, Will got busy, shoving trees down and David cut them up to carrying-length poles and stacked them on his wood pile.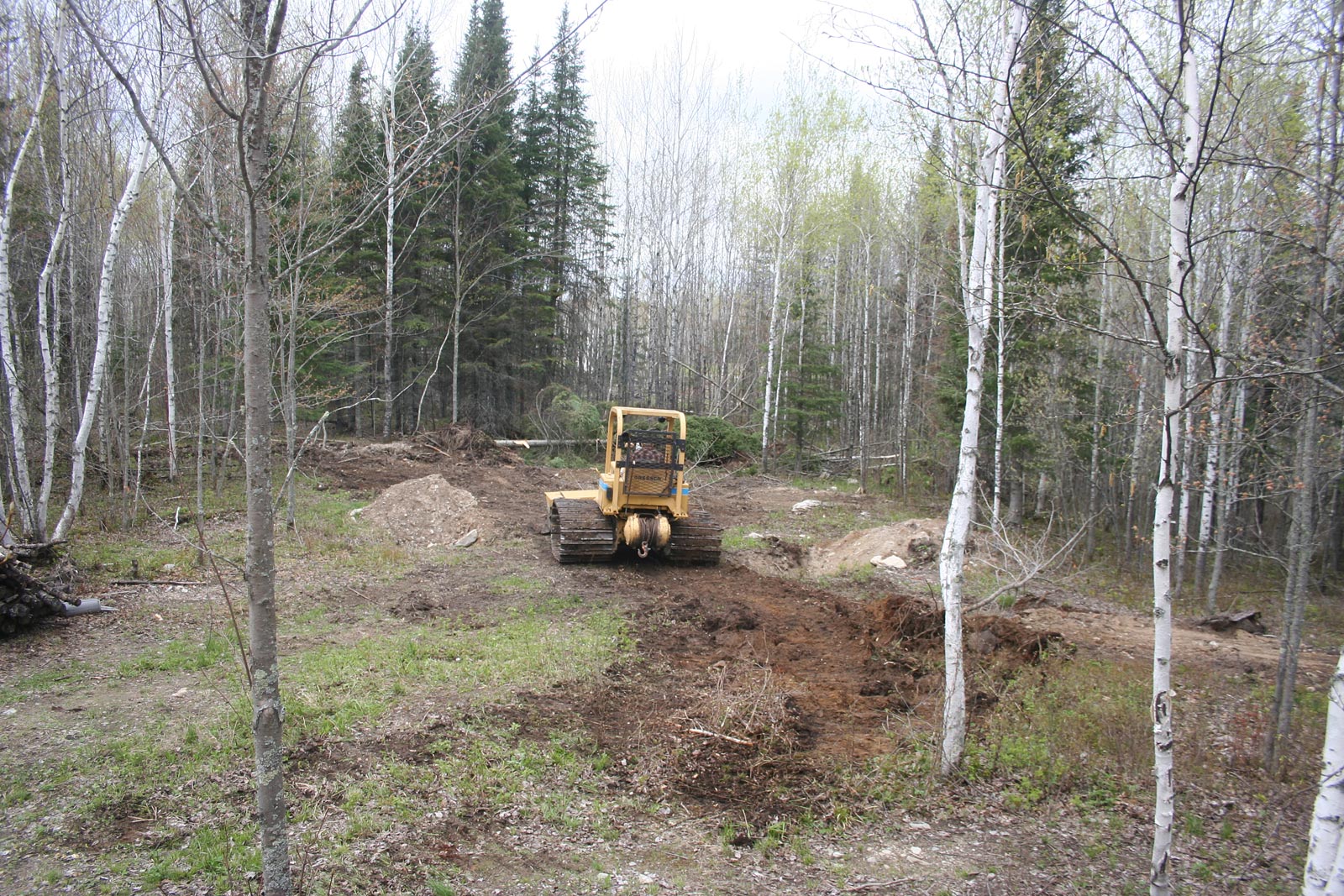 After all was done, Delilah got lessons in riding Daddy's old foot-powered "bike." It was funny as she already knows how to drive a battery-operated kiddie airplane, stepping on the peddle to make it go. She couldn't quite figure out you had to actually "walk" the bike to make it go, but both Dad and Grandpa helped her out. I'm sure she'll grow to love it, just like Dad did. It has lots of miles on it already!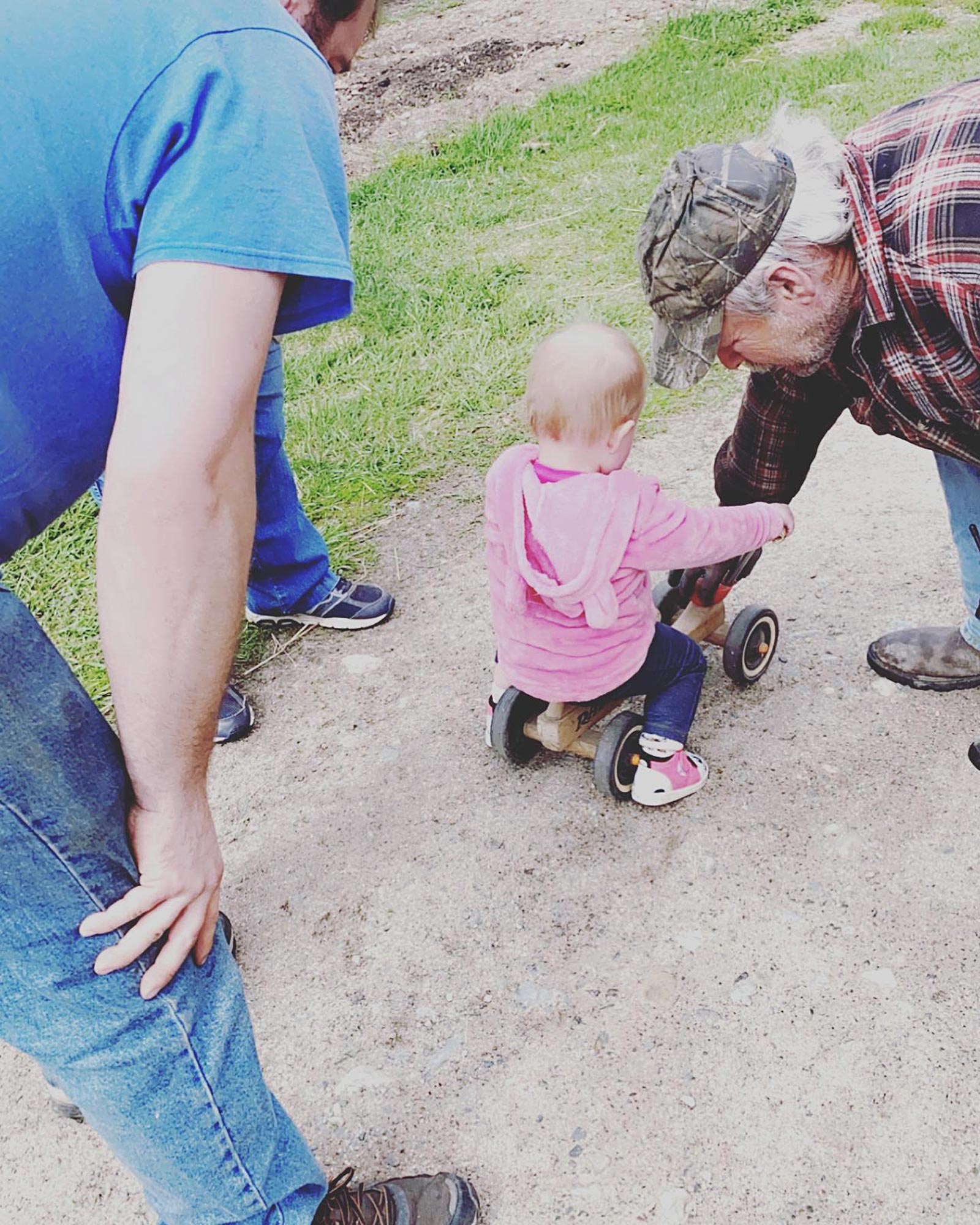 Our greenhouse plants are getting huge and lusty, but we don't dare plant outside yet as we probably will still have a frost or two. The broccoli, cauliflower, and squash seeds are popping out of the soil in their Styrofoam cups. It's just like magic — they come up so fast and strong!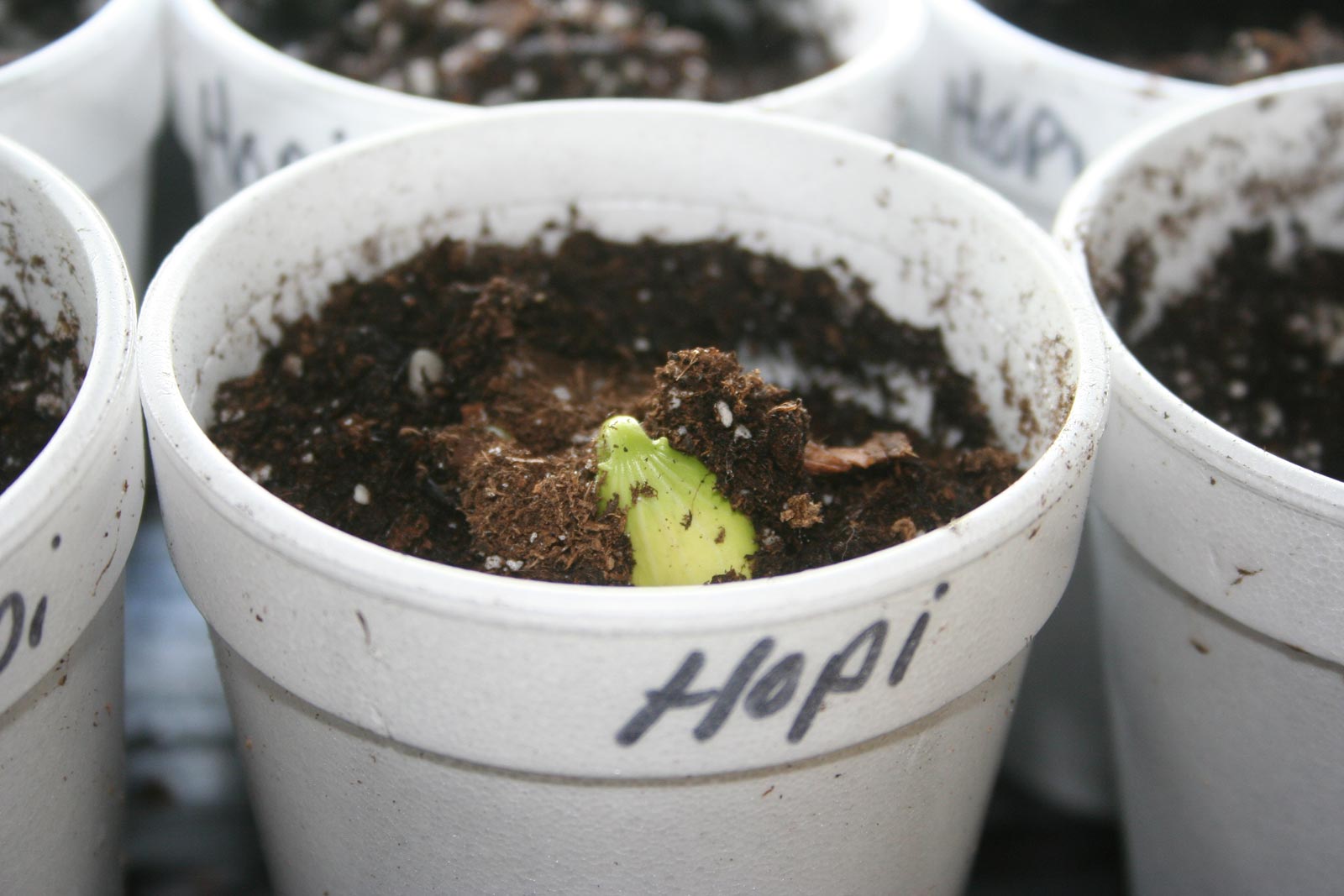 The new Mother's Day Kubota came home from the dealer yesterday, sporting its new front end loader. Will had ordered it with a loader and agricultural tires but they didn't have the loaders in yet and it came with turf tires. When they got the loaders in Will took the tractor back to the dealer to have a loader put on and change the tires. Now it looks like it's ready to do business! I have lots of projects for it already. I was amazed at how fast the entire loader comes off. With no back-breaking lugging at all! How convenient — especially for this Grandma. Gardens, look out! — Jackie