Yesterday was a butt buster, for sure. It was a beautiful, partly cloudy day in the sixties, but rain was forecast for today. So, both Will and I were very busy gardening. I set out the very last of our left-over sweet peppers, in furrows Will had made for me with his middle buster furrower, as well as two flats of left-over tomatoes. I'm trying to empty out the greenhouse of everything but the very few habanero peppers I'm keeping in there, in large containers. They are long-season peppers and will like the extra heat as well as frost protection, come late fall.
Something had been eating off some of our beans' first set of true leaves, which causes the plant to eventually die. Our friend, Heather, came over to help and she hand-planted bean seeds where the empty spaces were. Hopefully, that will let us have a normal harvest, come fall.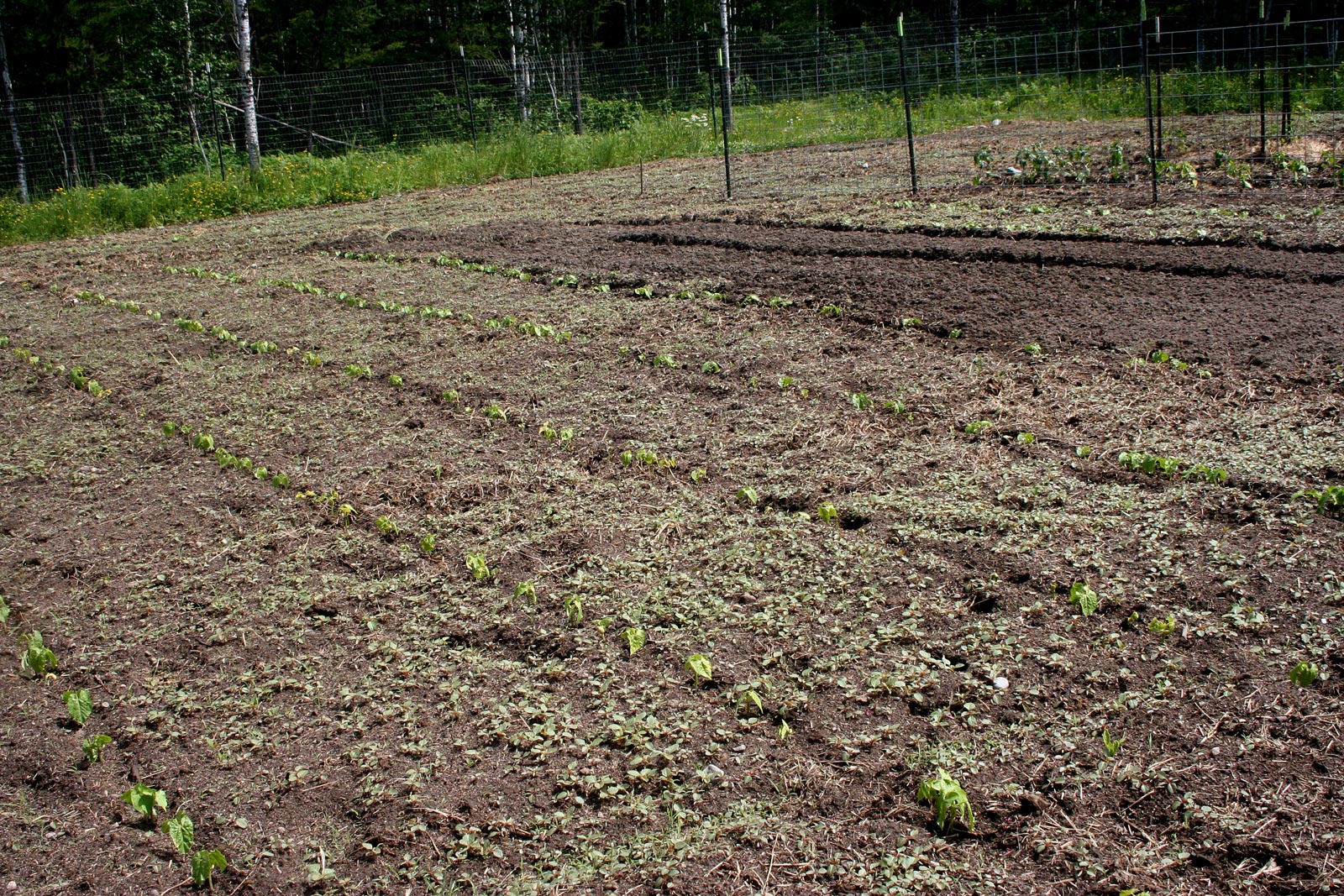 Our potatoes are well up and will need their first hilling soon. That's so easy, planting them in the deep furrows of the middle buster. You hoe one side of the furrow over the seed potato. Then, when the plant gets about a foot tall, you hoe the other side around the plant, just leaving a few inches of plant sticking out of the soil. We're always looking for easier ways to do a job — nothing wrong with that!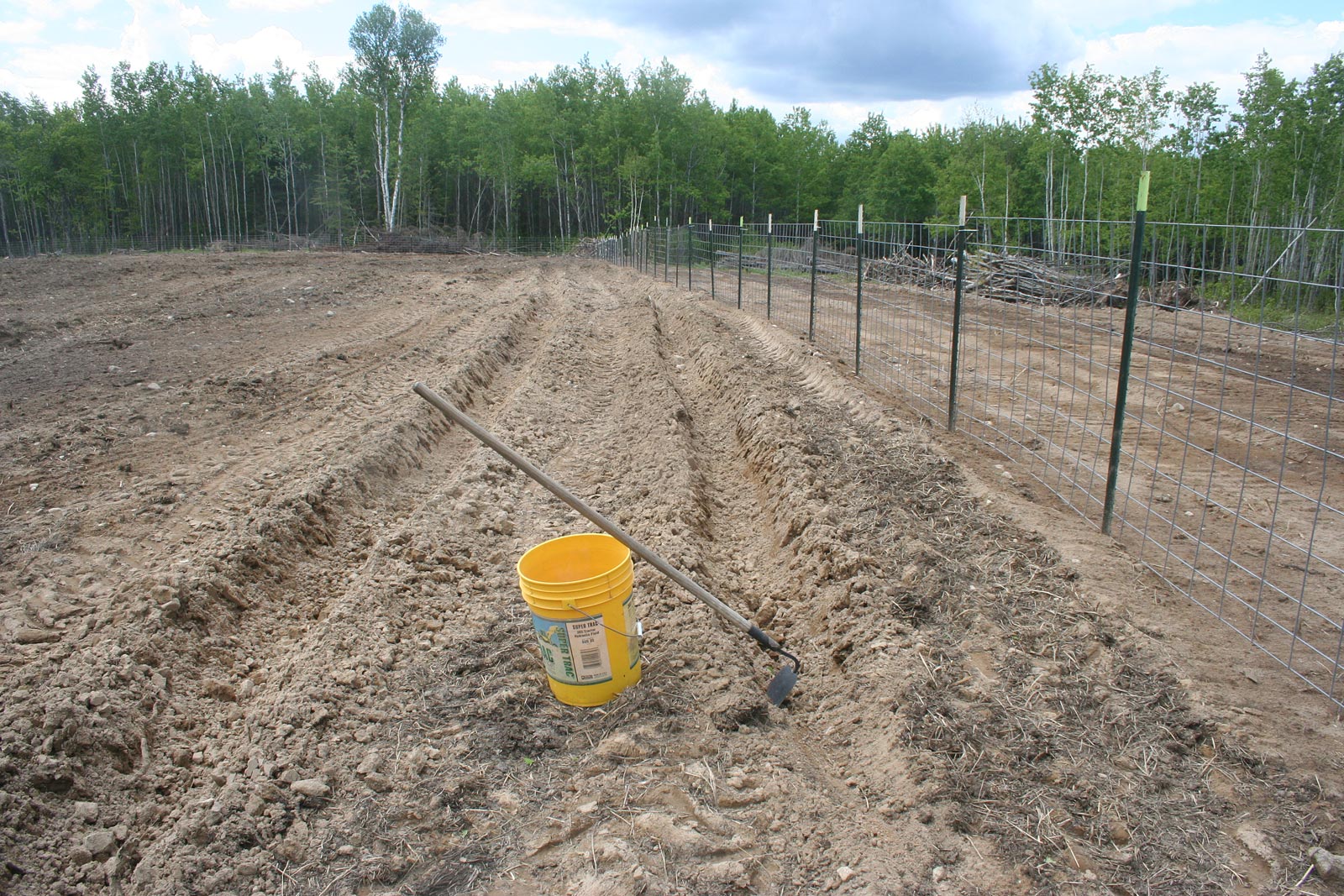 Yesterday, I also planted most of our last melon plants as well as several varieties of early pumpkins in the North Garden, as we had lots of "extra" room, as we aren't growing pumpkins to sell this year. (Our buyer, The Watering Can, in Cook, Minnesota is closing earlier for the season this year so will be closed prior to Halloween.) But I do love pumpkins and the grandchildren and friends' children love coming to get pumpkins in the patch. So, I have to plant them, anyway, don't I?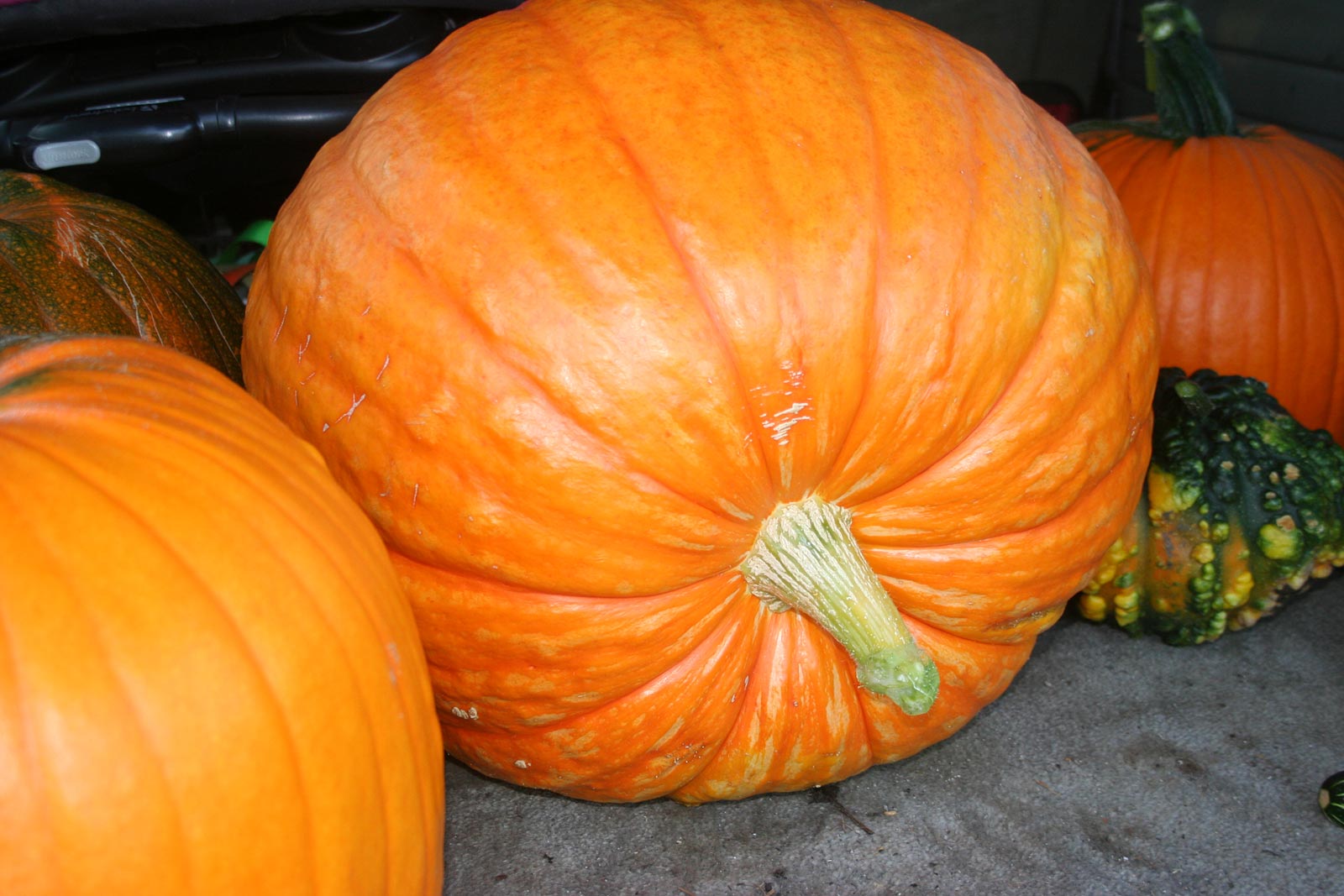 Our flowers continue to amaze us. The fuchsias, especially, are beautiful this year.
Today, it's raining steadily, and so chilly Will started our living room wood stove! Imagine that, just before the Fourth of July! I hope all of you have a wonderful Fourth and enjoy friends and family, remembering just why we are celebrating and all those veterans who made sure we remained free throughout all these years. — Jackie