It seems as if lately, the weeds are growing like trees in just a few days! Yesterday, while I was out dusting pyrethrin dust on a newly hatched crop of potato bug larvae, Will was searching behind the tomatoes in the Sand Garden for the Bozeman watermelon vines. In just a week, the pigweed had grown nearly two feet tall, completely hiding the watermelon vines! Finally, he spotted a watermelon leaf and started weeding. After an hour, he had the bed of melons cleaned up nicely. He also found several small melons, already set. That was sure encouraging! Our muskmelons are also setting baby melons so we're off and running. Likewise, the Seneca Sunrise sweet corn in the Main Garden has already set a multitude of ears, making us drool.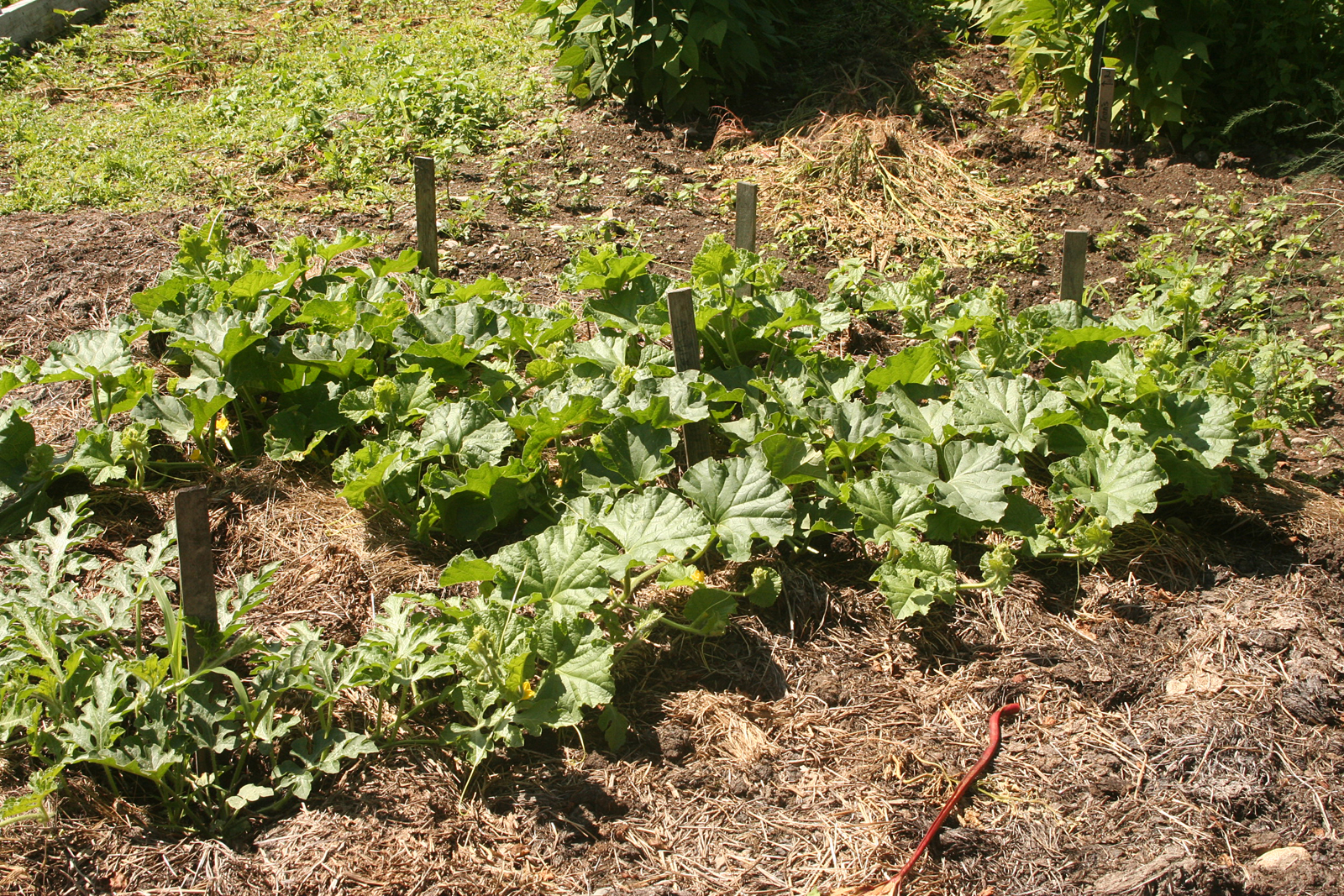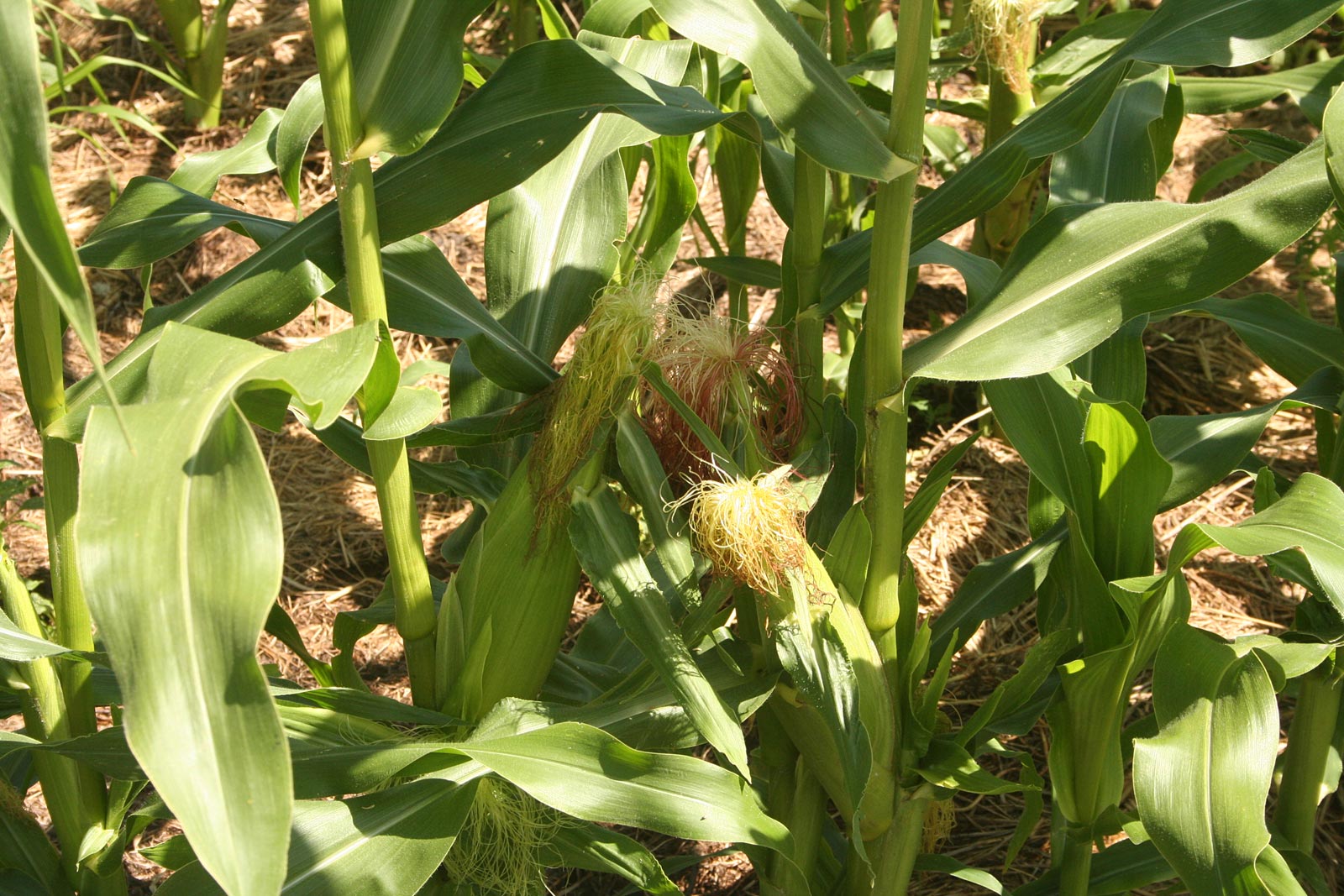 As we've been having first, the blister beetles, then the potato bugs, I decided to invest in a garden tool I'd been looking at for decades, called a Dustin Mizer. That's a hand-cranked fan-type deal that both spreads out crop dust and makes it more economical to use as it is more even, compared to just shaking a box of dust along a row, which wastes dust and doesn't cover evenly. So, I bought one and got to use it yesterday. I was really impressed at how much money we'll be saving on dust! And the dust completely covers the vines. You can even turn the end spout upward so you can dust under the leaves. Now that I've bought one, we'll probably never have bugs again. Yeah, right!
I had to laugh; I planted a row of turnips carefully, next to the carrot rows. Only five came up! But I had a bag of really old seed and I just broadcast it out in bare spots, in the Wolf pasture and now we have six-inch turnips all over the place. So far, the cows and deer haven't eaten them but when the frost comes, you bet they will! If I haven't harvested them yet, that is.
Last year I planted some water lilies in one of our fishponds but forgot to pull them out when freezing weather came. I was surprised, this spring, to find water lily leaves coming up in that pond. The water lilies had overwintered in our three-foot-deep pond! I was shocked. Now they're blooming and are so gorgeous, along with some more flowers in our backyard flower beds.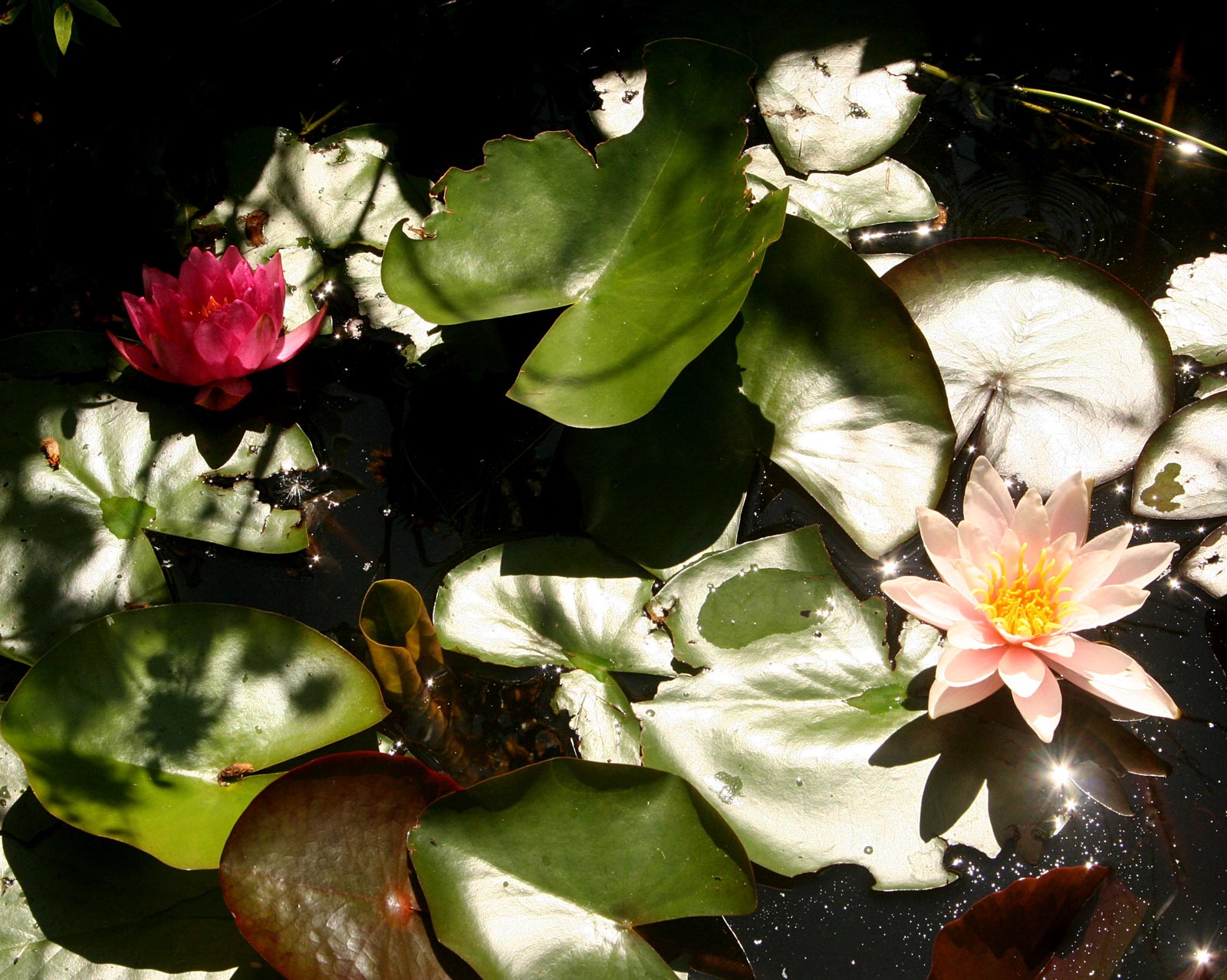 Today, Will and Charis are haying over at the neighbor's hayfield. It rained on the hay yesterday, so it needs to be re-raked to dry and bale. According to the weather forecast, it's supposed to be sunny all week. We're really happy to hear that so Will can get more hay done. — Jackie