It seems like all we're doing this week is weeding various gardens and haying when the dew is off in the mornings. (Oh yeah, I've got to add running to town for haybine parts!) Yep, Will broke and bent some guards and didn't have any more. The ones he'd ordered online were the wrong ones. So, in the morning, I went to town for my twice-a-year permanent to tame my fuzzy, crazy hair. Then, when I got home, I had to turn around and make another run to town for haybine guards and bolts. After all, it's only a 45-minute drive, one way…
As the weather's been fantastic, Will has hay down everywhere, hoping to get it all put up before possible rain tomorrow. While he was cutting one field, he had Charis square bale hay in another field. He had been round baling it but the weight left ruts in the damp field that he didn't like. When he went to see how many bales she'd gotten, he was shocked to see tons of bales, everywhere! There were about 200 bales or so, out in that field where he had been expecting, maybe, 75! The joke is on him.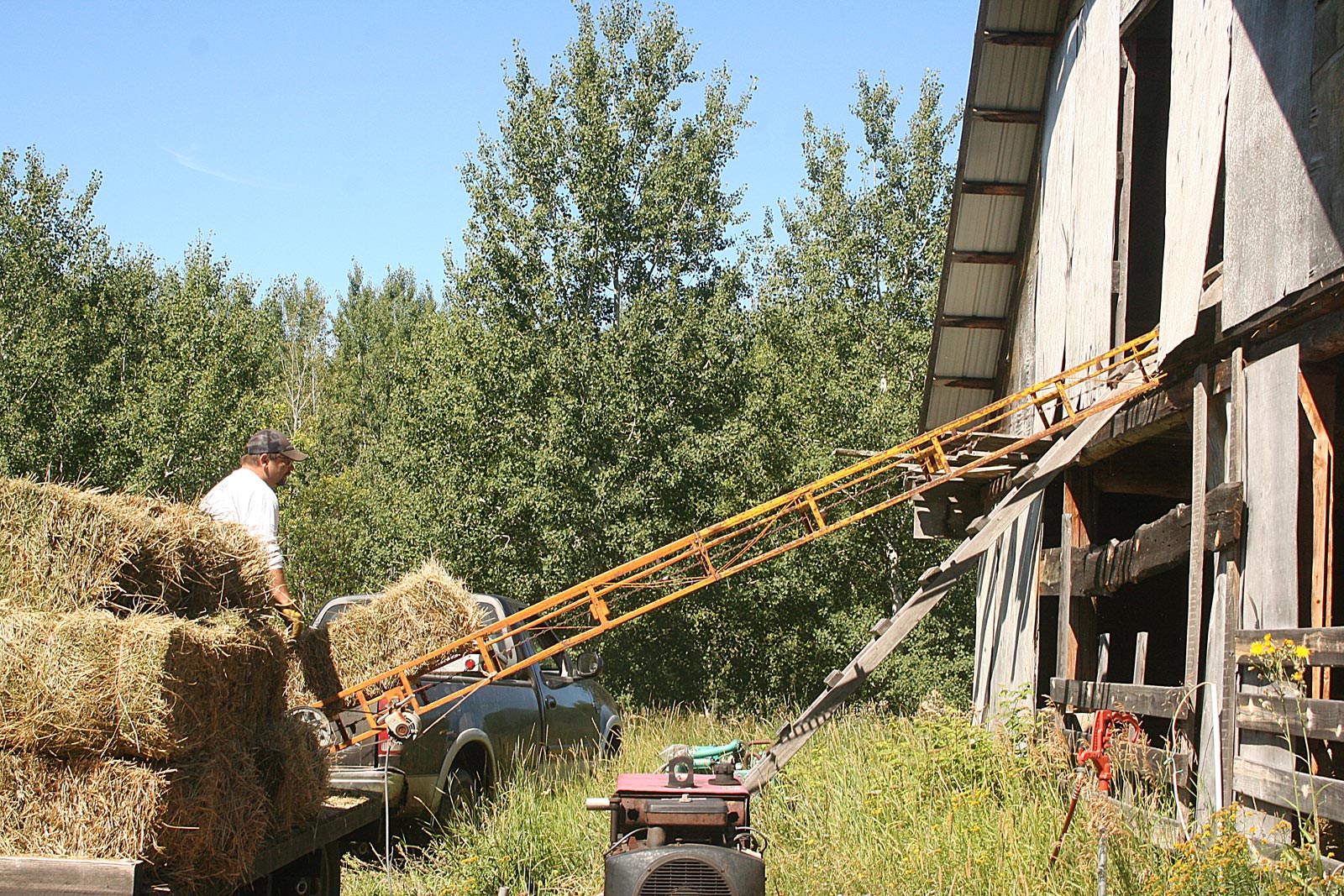 Today, with the help of Charis and our good friend, Jason, those bales are all being picked up on the hay wagon, brought home, one load at a time, and put into the barn loft. Jason is unloading and Charis and Will are up in the barn, stacking bales. Whew! I'm in charge of keeping them all fed and hydrated as, with my bad knees, I'm not much good help with the hay at present. Hopefully, they can get them all up today so Will can round bale the fields he has cut tomorrow, before rain comes.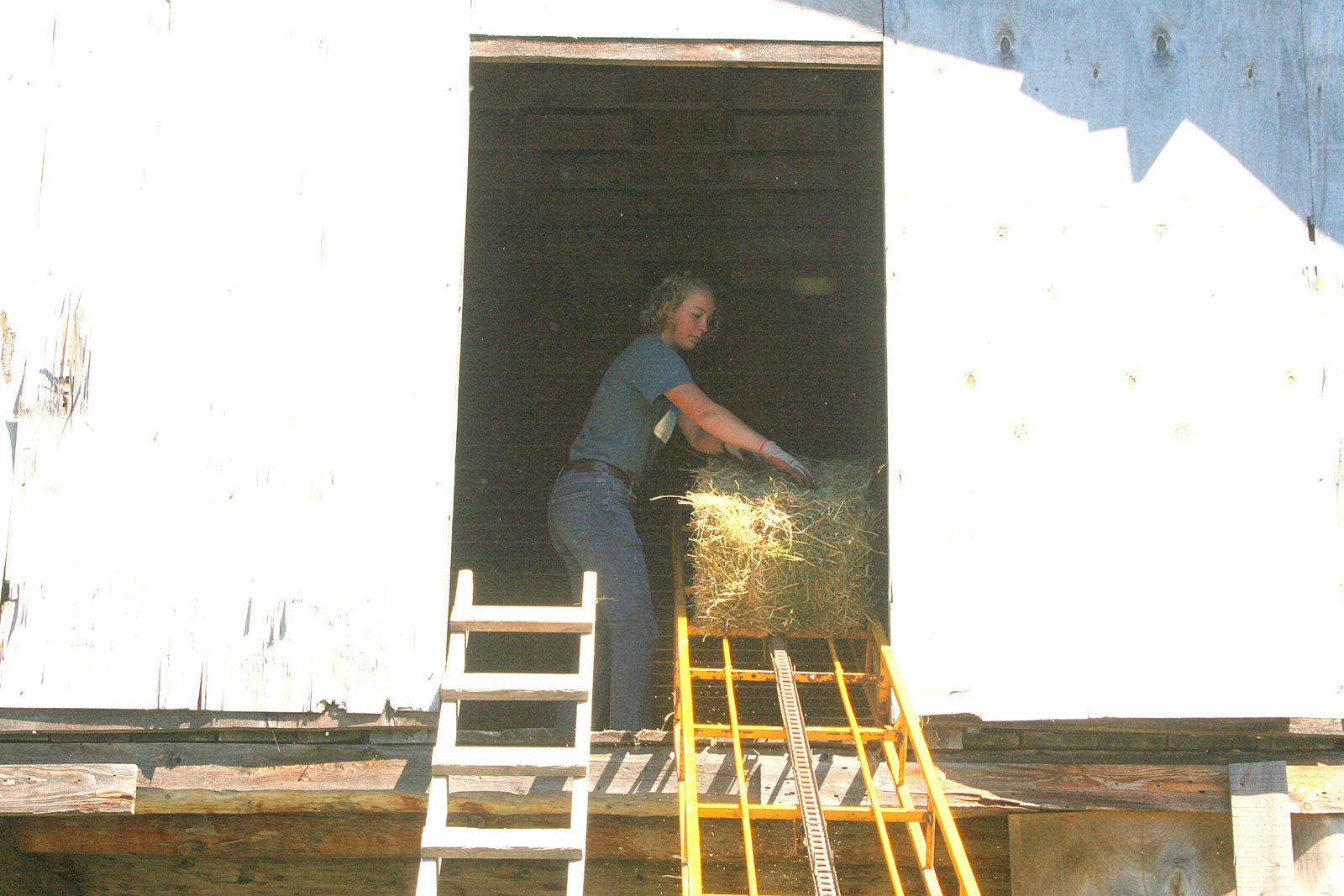 Last night, when I was putting the ducks to bed, locked safely in their coop, the wolves were howling, and the moon was full. Very pretty. But I was stopped in my tracks by the fragrance wafting through the backyard. A whole bunch of my Oriental lilies were blooming, and it was amazing to be almost overcome by such a wonderful smell.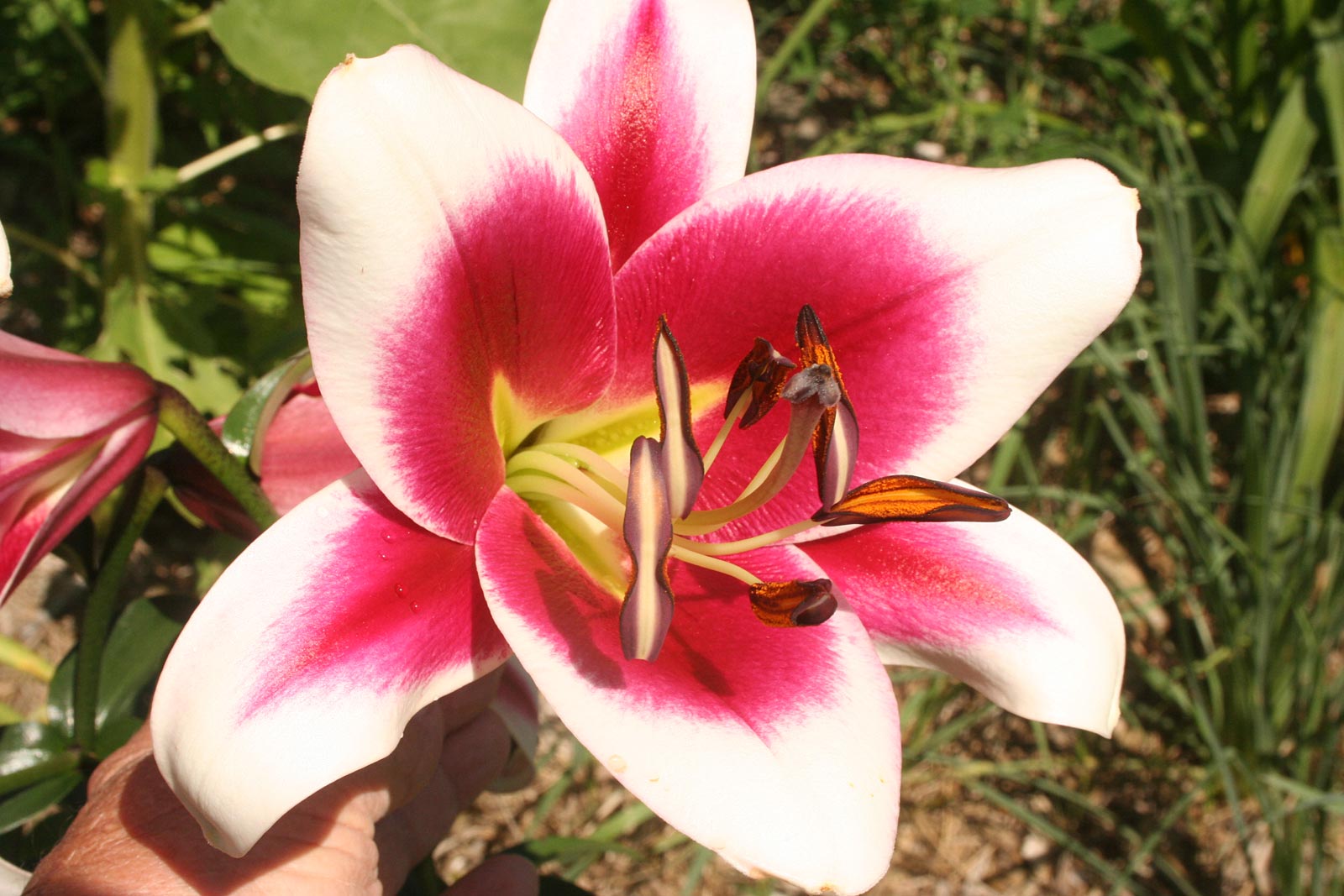 — Jackie