In addition to harvesting and saving seeds, last week I drove our friend, Tom, down to Mayo Clinic for an appointment. Rochester is about a 5-hour drive from here, right through St. Paul's traffic. But it all went well, and we got home with no problems. Just the day before David and Elizabeth's wedding! (Yep, my butt cheeks were petrified!) On Friday, I got a bit caught up, seeding out some more tomatoes while resting. Two of them were astounding! They were new-to-us, named (not by us!) Cow's Tit and Goat Bag. Both are huge paste tomatoes, with Goat Bag being the largest paste tomato I've ever seen. It's the size of a giant's softball. And it has very few seeds. Wow! And Cow's Tit? Well, it's really big and meaty, having the size of a really big cow's teat. Both were very flavorful and will make excellent sauce. Definite keepers!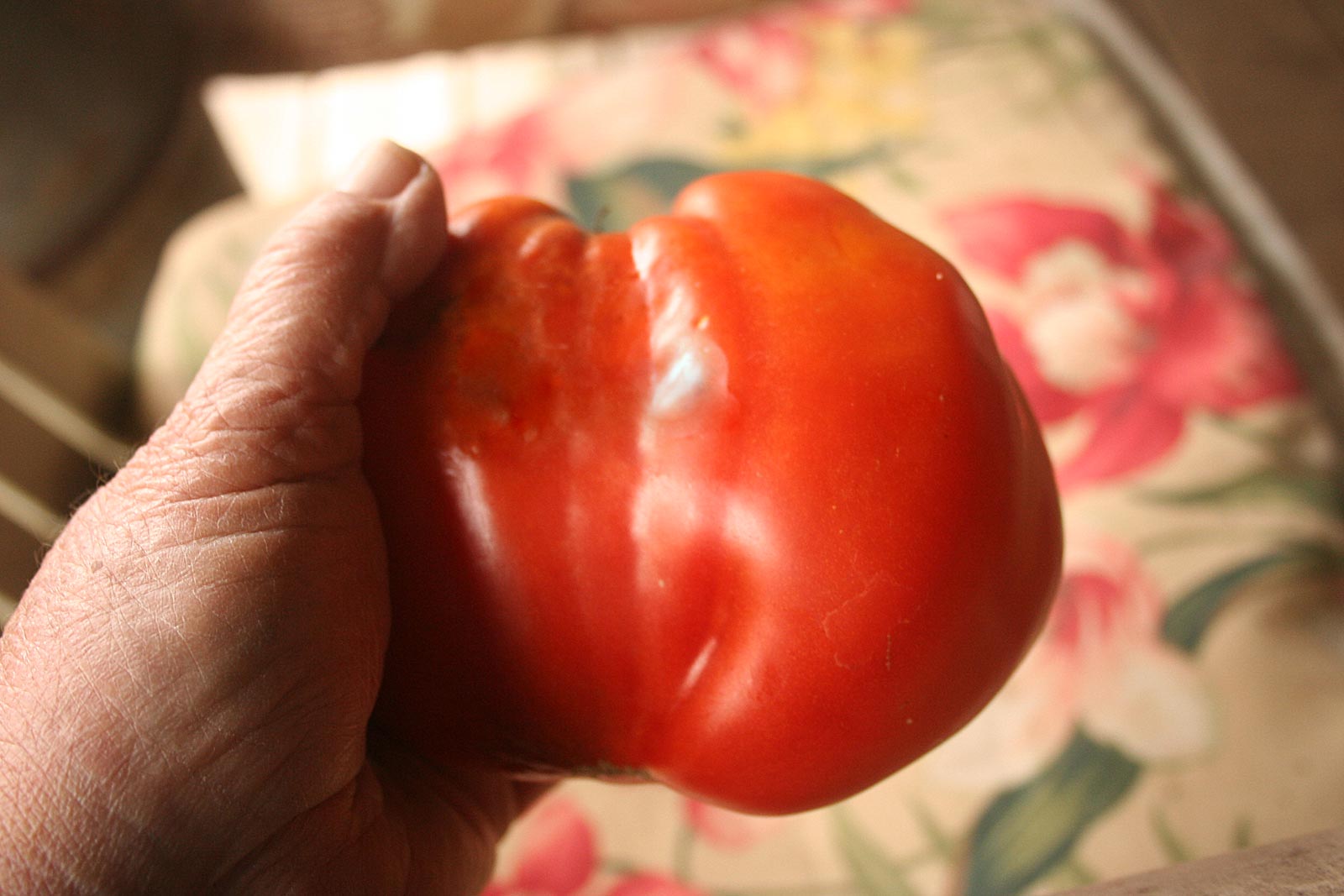 On Saturday, we set out in our good clothes (instead of raggedy, dirty jeans and holey T shirts) for the wedding. Luckily, we had a beautiful, sunny, fall day. The colors were gorgeous, and the temperature was fall warm. We enjoyed the beautiful wedding, mixed with solemn moments and funny ones. Just before the bride (Elizabeth) made her entry, the little boy, who was the ring bearer, came with Delilah in her pretty dress, down the aisle. All went well until he began tossing rose petals on the aisle. Delilah stopped to pick them up. I guess she thought they shouldn't be on the floor! He ran back to try to retrieve her, but she refused and kept picking up petals. Finally, her grandma had to go back and pick her up. By then, I don't think there was a dry eye in the church, as everyone was laughing so hard. But the wedding progressed beautifully, and soon, Elizabeth was David's wife and we all headed to the reception.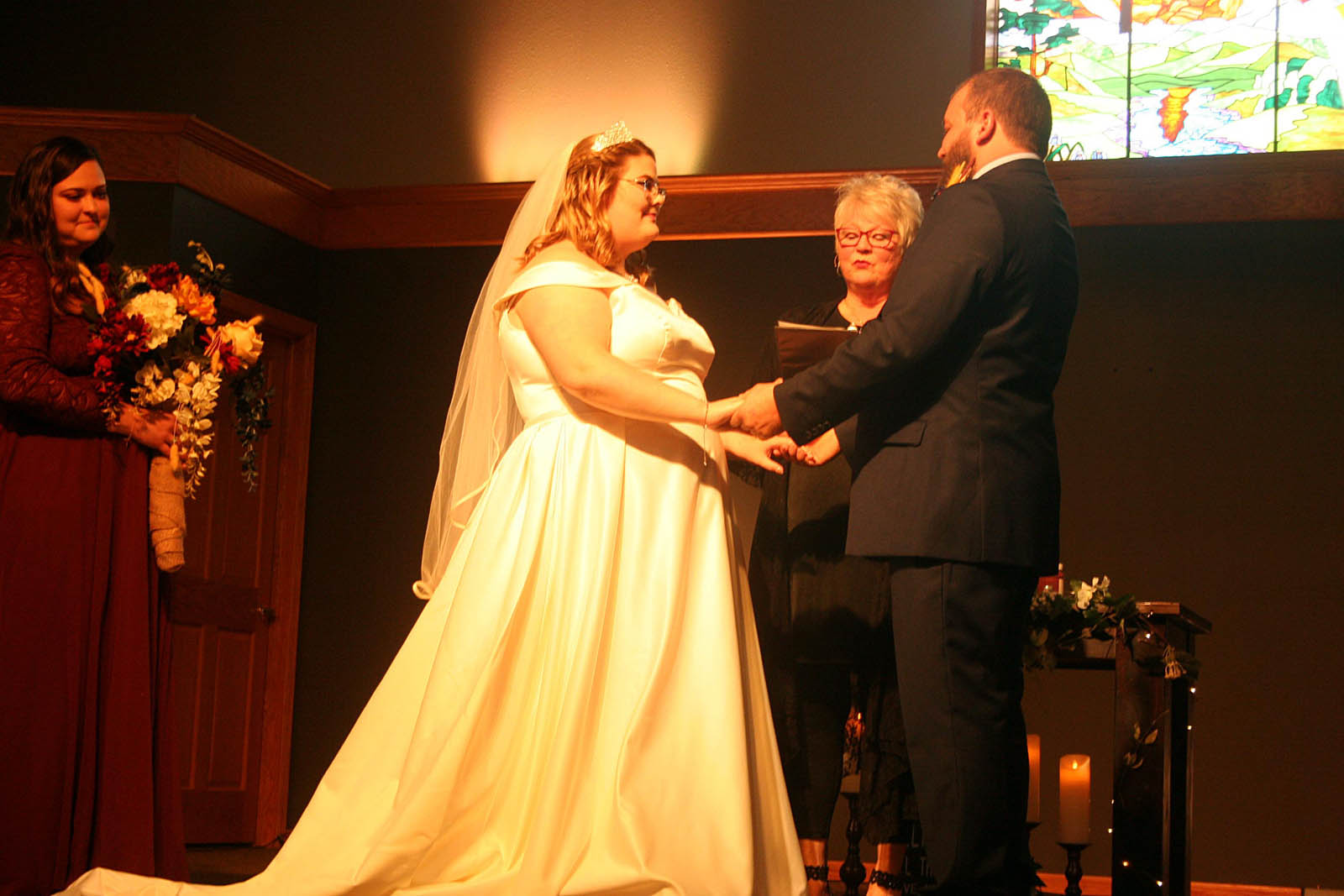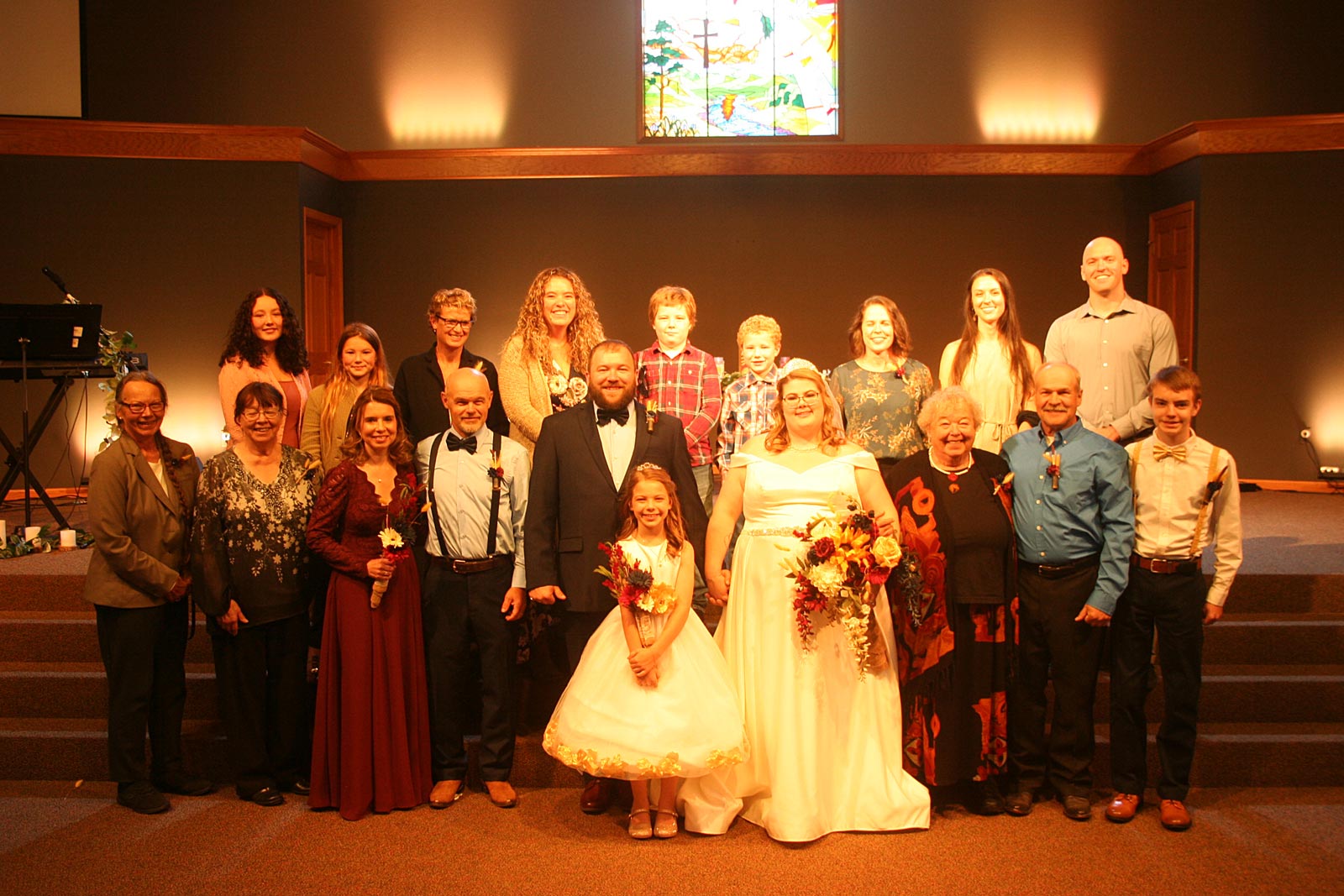 It was so nice to have much of the family all together. Many of us haven't seen each other for years and years. My late husband, Bob's, daughter, Lisa and grown grandchildren, Brock and Phoenix flew in from California and my stepdaughter, Randie, and her grown daughter and the great grandkids all came too. Randie, from Massachusetts and my granddaughter and her kids from southern Wisconsin. We all had such a great visit with all family and friends. I even danced with Will for the very first time! My knees were not so good, so we just slow danced. But he got out there and shook his bootie with daughters, Lisa and Randie. Such an enjoyable time!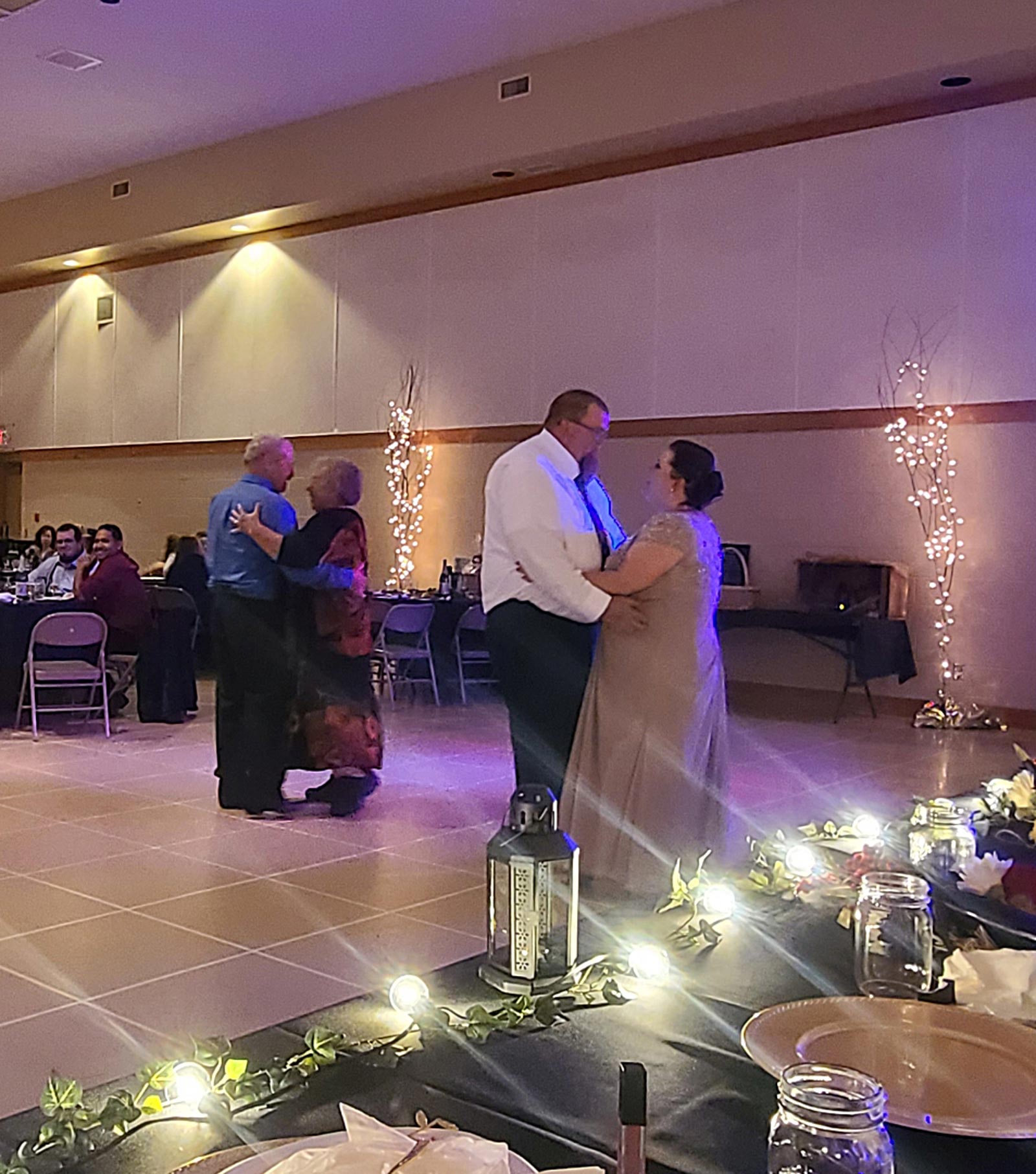 Yesterday, Lisa and family got to come out to the homestead, and we had a wonderful visit. We also took them out to the cemetery to visit Bob's grave and then out to dinner at our local hangout, The Wooden Table.
Now, David and Elizabeth are headed out west for their honeymoon, so we wish them a wonderful trip and many sweet memories. — Jackie