I'm sure we'll also have a happy new year but yesterday didn't start off so great. Will was plowing our mile and a half drive after hard winds had drifted some spots quite badly, even though we didn't have much additional snowfall. He buzzed out, as usual, but he came home much slower. Oh oh! It seems like two of the plow's mounting brackets had broken, one after the other, as well as a few bolts that were supposed to be there … and weren't, letting the passenger's side of the bumper and plow dip sadly to one side. Luckily, David had spent the night, after work, to work on his cabin. He stopped by the next morning, just in time to give Will a hand taking the plow off and disassemble the bracket.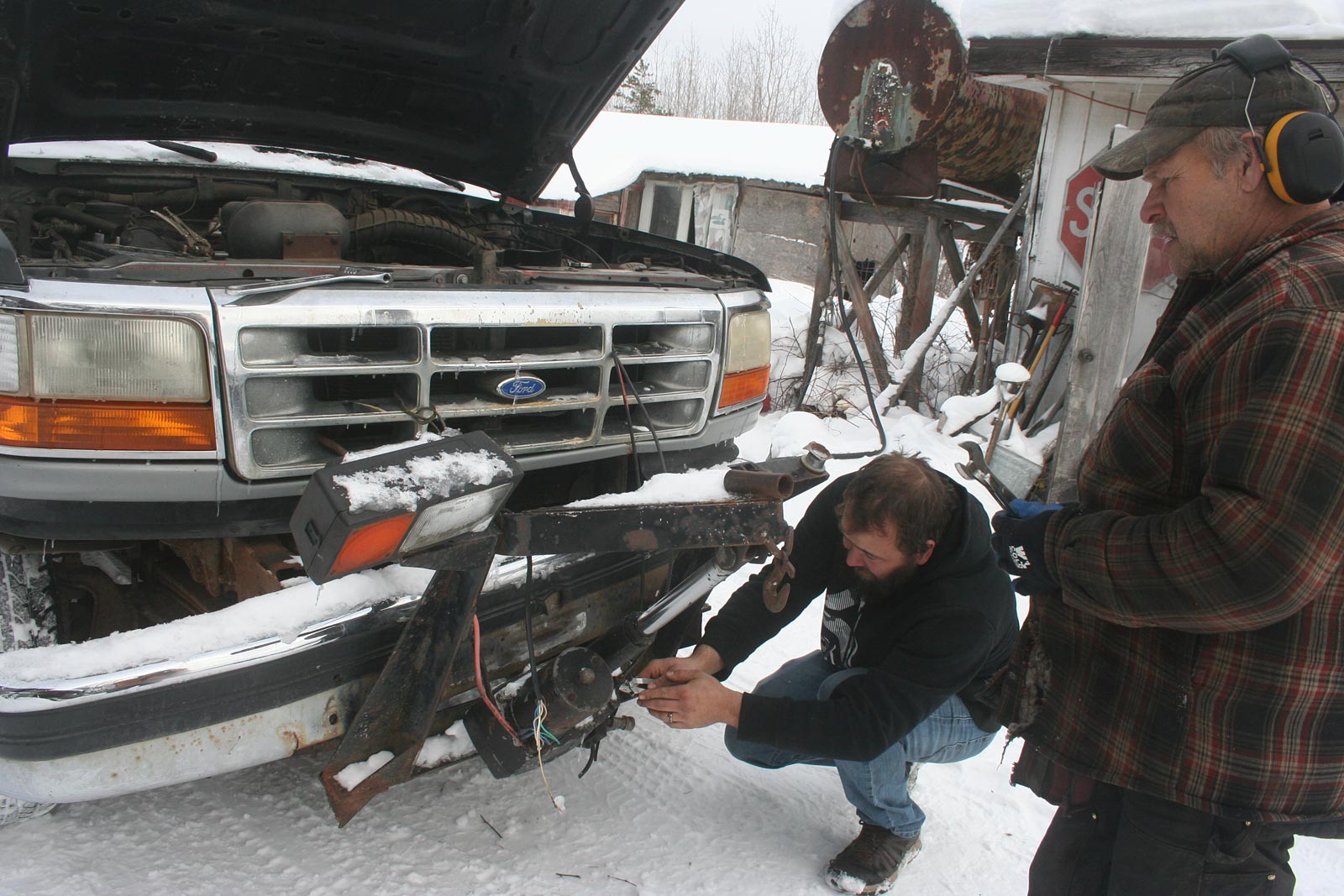 The poor truck looked naked with the plow and bumper, as well as the bracket removed. I'd never seen it like that, as it had the plow on when I bought it from son, Bill, many years ago. Today, Will worked on getting it ready to weld, welding the broken parts and finding new bolts for the places the old ones had broken and fallen out. It took all day but tonight, all Will has to do is hook up a couple of cables and check over his work to make sure he didn't miss anything as darkness approached. Hopefully, before New Year's Day, the truck will be plowing again. I hope so as my sisters, brother-in-law, and both sons with their families, will be coming for a belated Christmas.
I'm really looking forward to having that total knee replacement on January 17th. Scared but looking forward to it, anyway. It will be such a relief to have the pain lessened and, hopefully, done away with. Spring is coming and I'm hoping to have both knees done before outside planting. And THAT is something to look forward to!
Happy New Year to all my Backwoods Home Magazine family! — Jackie