We were kind of worried that the weather would turn bad, with snow and ice. But, instead, we had a very nice day. I'd fixed a nice ham, garlic mashed potatoes, candied carrots, rolls, and all the goodies. So, as usual, we had a great visit and stuffed ourselves. My sister, Deb, and her husband, Bill, also came. Deb is a fantastic baker and brought lots of Christmas cookies. It's lucky, as with my bad knees causing lots of pain, I didn't get any cookies baked up. It's funny how some things work out like that.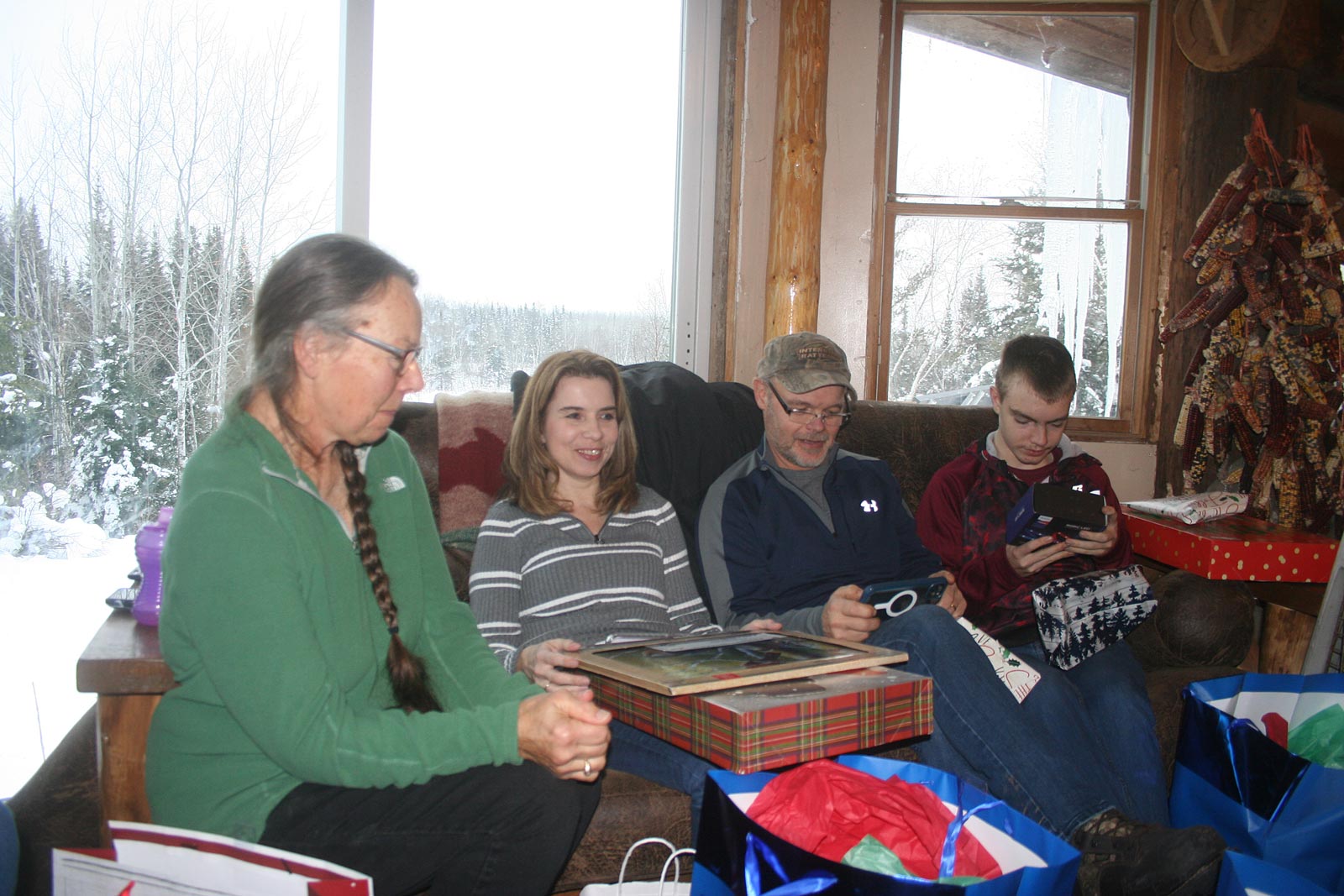 After dinner, we exchanged gifts and had to laugh as Delilah is now old enough to figure out things. It sure didn't take her long to rip the wrapping off of her gifts! She also enjoyed her dad's new DeWalt reciprocating saw. His old one had blown up from so much use while building his cabin and Will caught him using a hand saw to cut PVC drainpipe under the house. David showed her how to make the new saw work and she laughed as she pulled the trigger, and it made noise. Delilah thought that was so much fun. (No blade was attached!)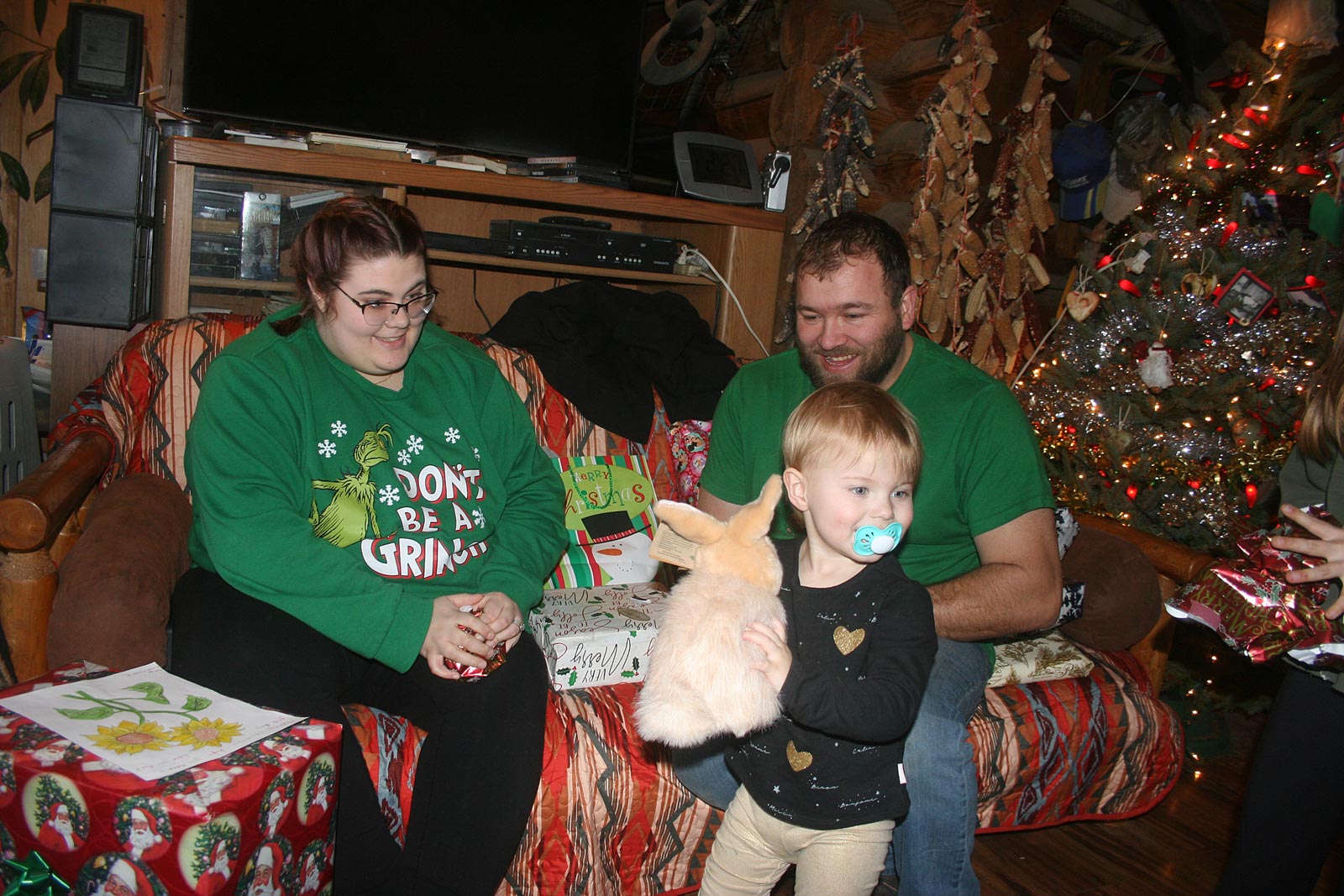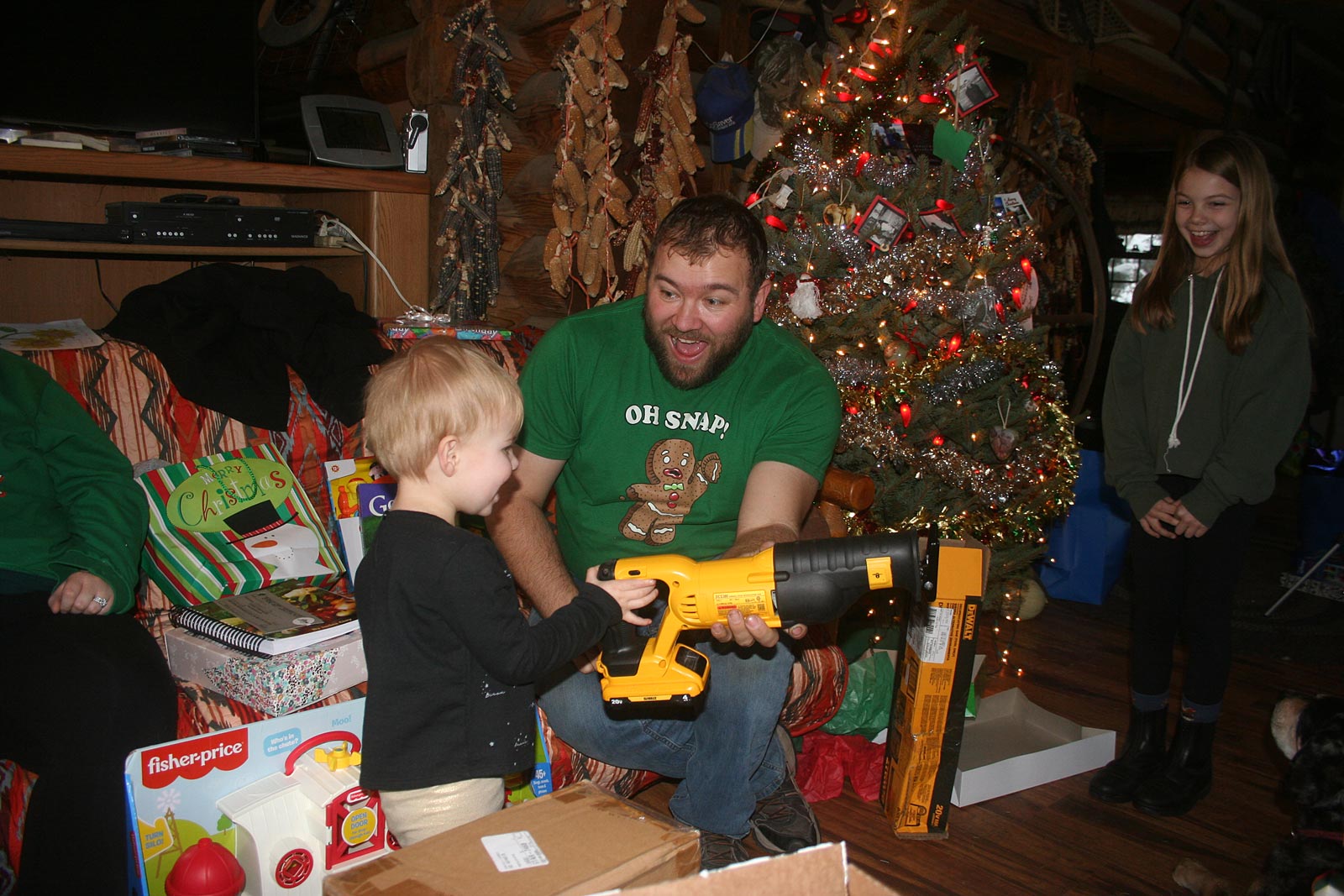 Will got me a new weather station. Our old one (actually David's) finally was destroyed when we had bad wind gusts. It's so nice to know the wind speed, outside temperature, and the low and high that day. We just about live by the weather when we are planning our days' work.
We had fun with Mason's Star Wars Light Saber, teasing him about playing with a "toy" when he'd just gotten his driver's permit. (He drove all the way up here and back home.)
I still have some ham left. Last night, we had diced ham in a big omelet but the rest, I plan on canning up with some beans, to make baked beans. They're so handy when I want a tasty side dish! — Jackie