As I have to spend a lot of time lying down to keep my "surgery" leg from swelling down to the foot, I've been reading a bunch of old BHM magazines. I have the anthologies, but the magazines are easier for me to handle in bed. I was tickled to see a photo on the front cover of one, of David and his pet wether, Orio. David looked so young! Now he's nearly six feet tall and a bearded, hefty guy, not the cute kid in the photo. Aww, sweet memories those magazines brought back.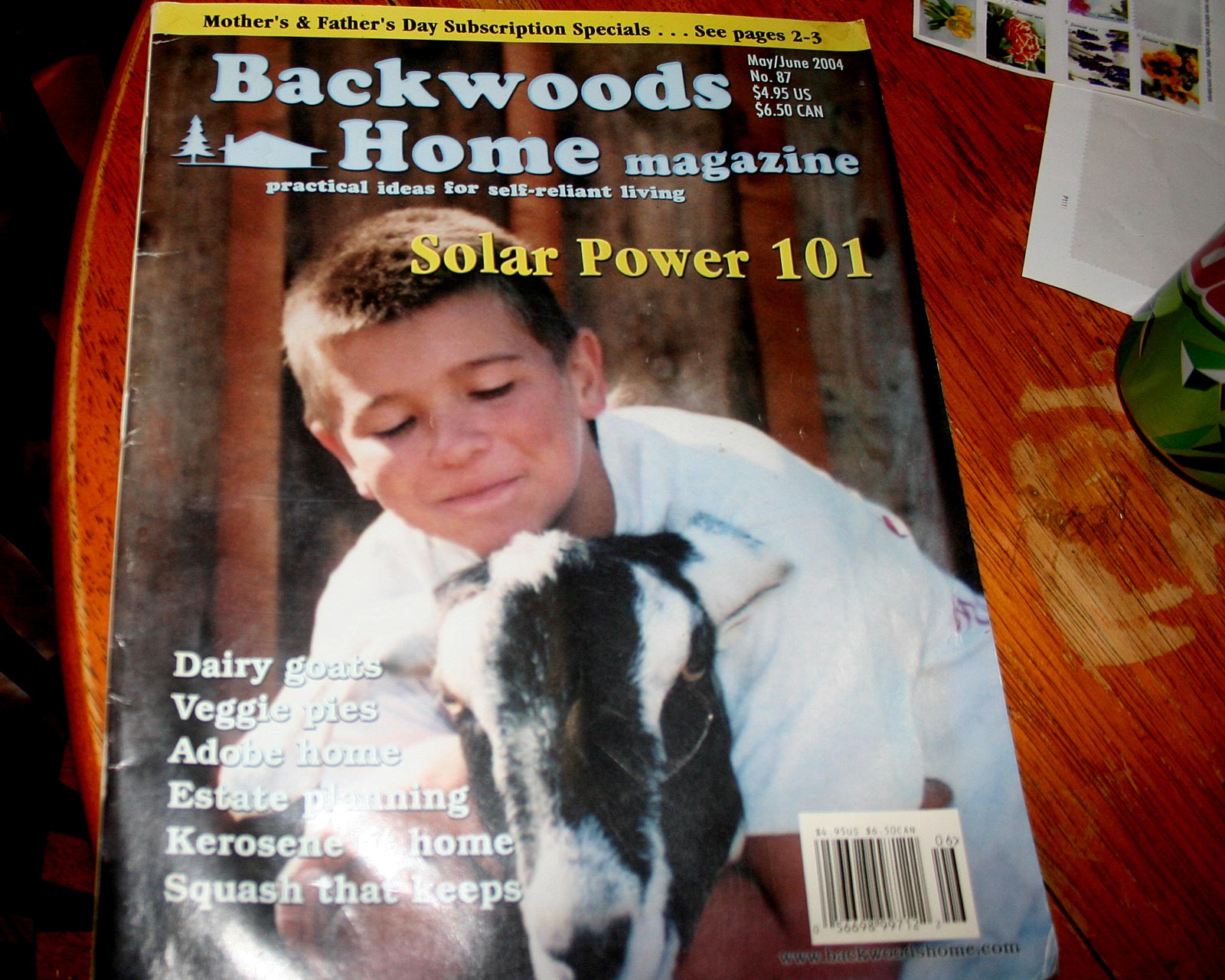 We've been busier than heck, packing and sending out seed packets to folks all across the country. It's such fun helping people plant their gardens this year. Of course, some are stocking up their seed banks, to be held in the freezer, for future need. A good idea! Already, some seed companies are running out of seeds. That's an indication of how folks are getting concerned about their food supply as stores constantly are running out of this and that. Our chickens are just now starting to lay. Will got one egg yesterday and we're so tickled, after a winter of them being on vacation.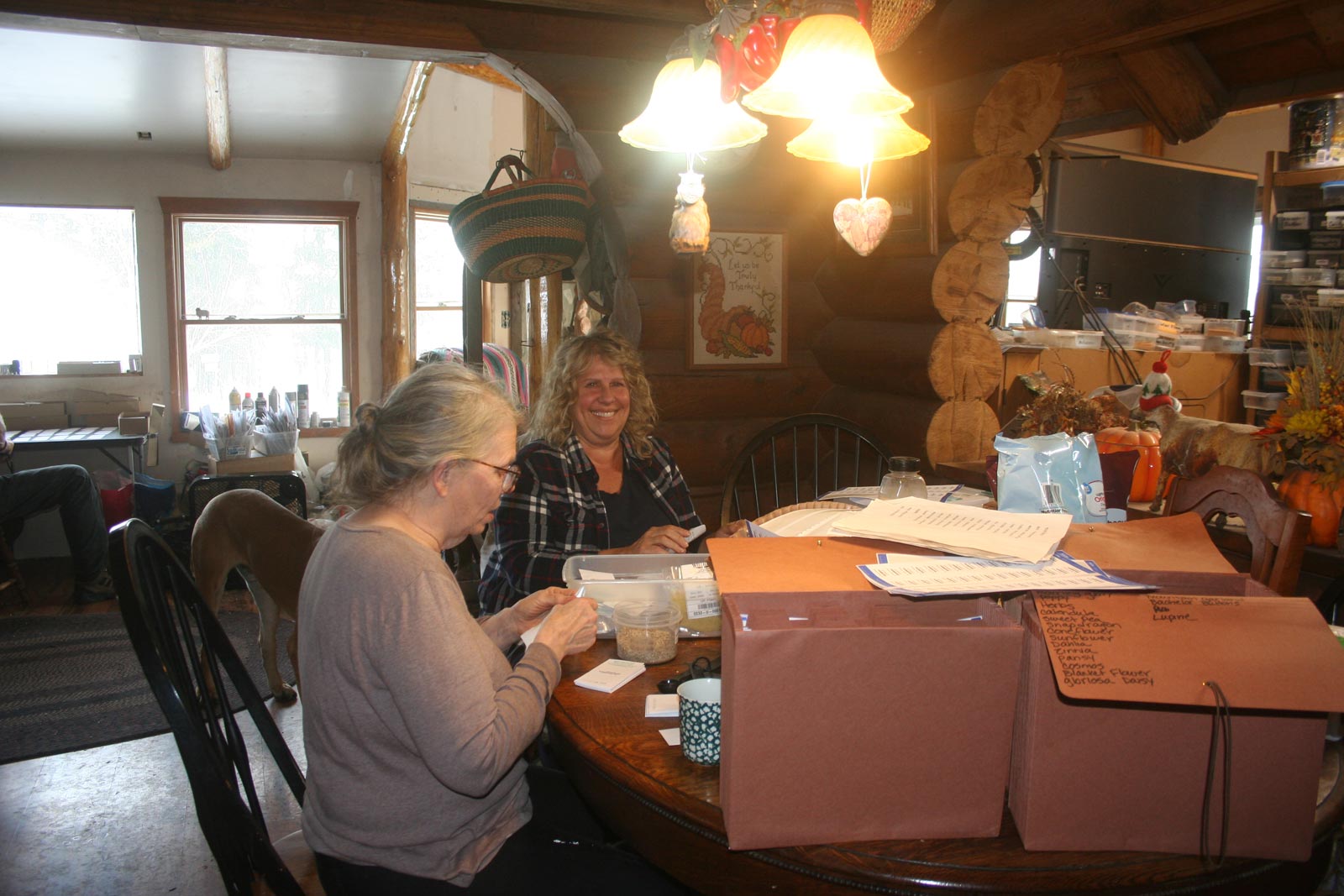 The bed rusted out of our 1999 Ford 3/4 ton pickup. I mean, it bounced up on every bump in the road! You couldn't walk in the bed, for fear of falling through. So, Will decided to make a flatbed for it. He used the tractor to pick up the junk bed off the truck. Then he and Mike went over to David's cabin to see about harvesting some 2x8s off of one of the big pallets we'd brought home from David's work. The first one they turned over was exactly the same size Will needed to make a flatbed! They hauled it home. For two days, Will painted it with used motor oil, which preserves the wood from rot. Now, it's had two coats. He wants to replace the worn-out shock absorbers while the bed is off. Today, he bought them. Soon, the truck will sport a nifty, homemade flatbed. Total cost? About $6 for gas to go get the pallets. Not bad.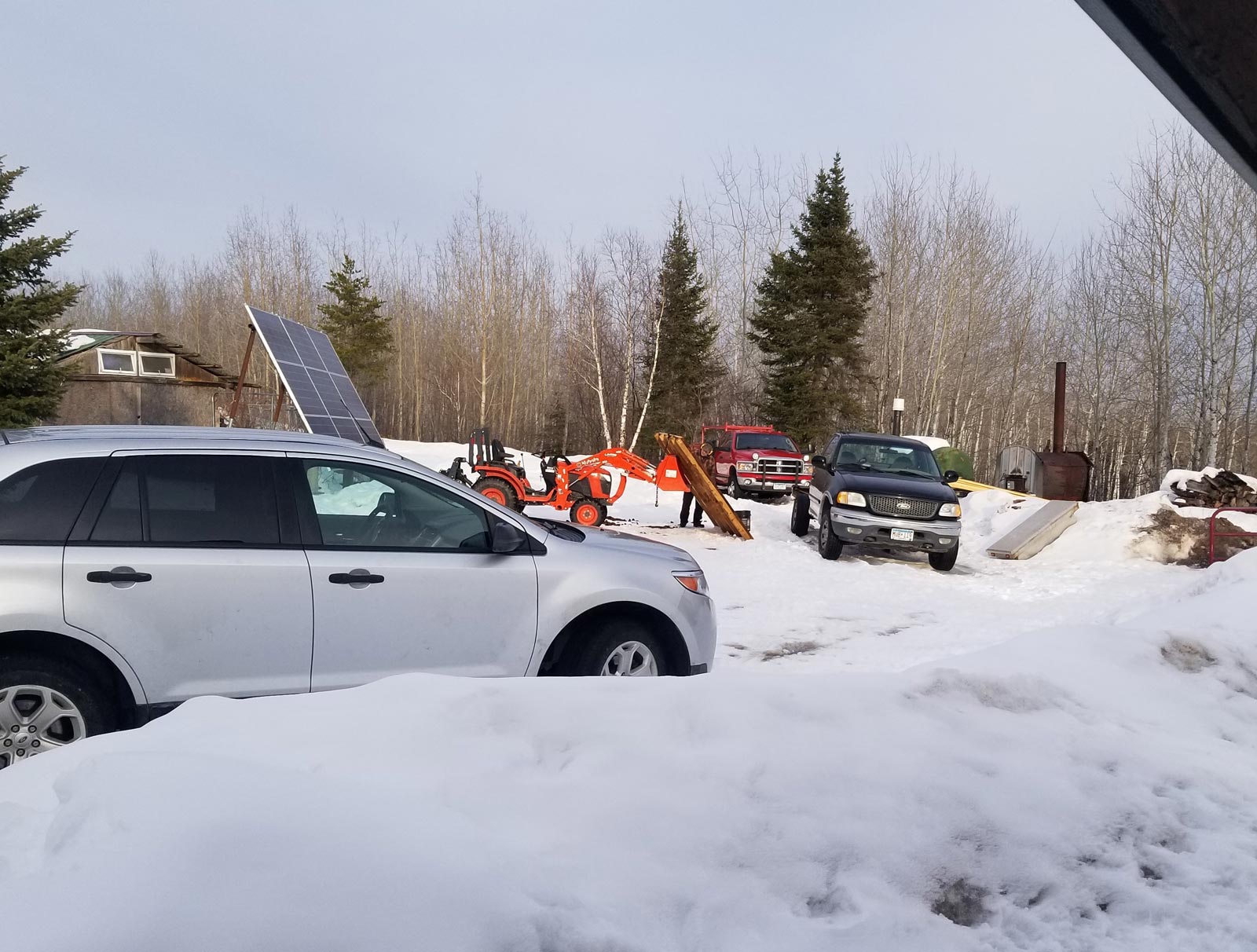 My knee continues to heal, although I still have quite a bit of pain in the leg, especially if I don't lie down every half hour or so. But I'm off the cane, for the most part, and getting around nicely. Hooray! — Jackie