After just getting clobbered by a windy, snowy storm, dropping about 7 inches on us, we're girding up for the next blow, coming to us from Colorado. While it's not going to be what some folks are getting, we sure won't be unhappy if it misses us or doesn't turn out as bad as they forecast. They are saying another 6 inches plus. Oh well, it's better than feet! Luckily, with a couple of nice, sunny days between storms, it gives us a chance to get prepared.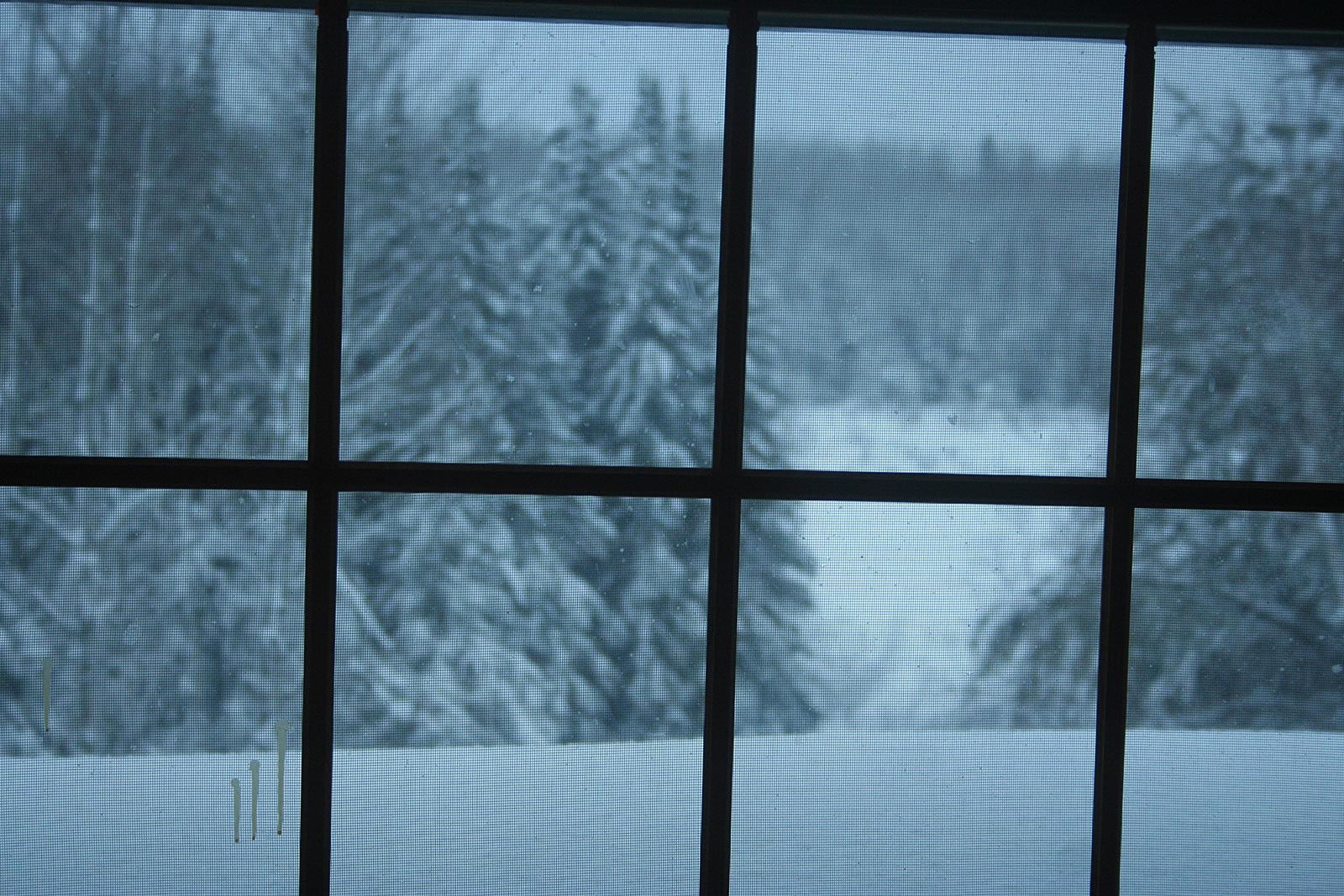 I'm getting started planting our hot peppers. As I have several habanero types, which are long-season peppers, they have to go in extra early, so they have a chance to finish up, in pots, in the greenhouse, this fall. I've got Peach Habanero, Death Spiral, Trinidad Scorpion, and Habanada. I have a bunch of Jiffy pellets left over from previous years, so I'm using them up this year to get rid of them. Last year I found that my plants did much better, with seeds planted in ProMix, in plastic packs, than they did in the peat pellets. Oh well, live and learn. I soak the peat pellets in hot water until they swell up nicely, then place in flats or smaller containers with labels. Then I seed them and put the packs in a plastic bag, set on shelves behind our wood stove in the living room.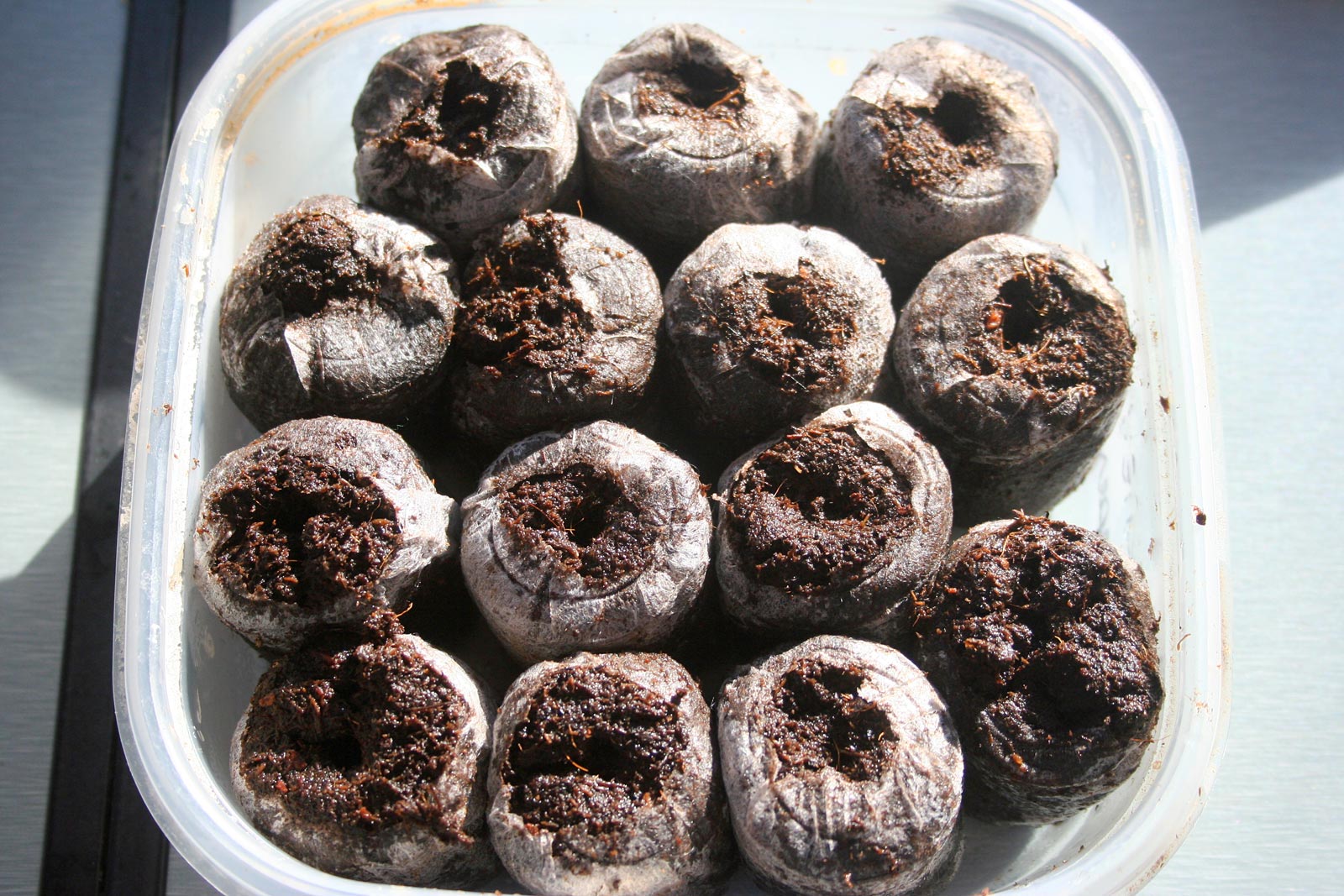 My knee continues to get better slowly. I wish the pain and swelling would abate. But then, I know I'm on my feet and sitting way longer at a time than I should be. You can't always do everything perfectly… Meanwhile, I just ordered some Angel's Trumpets from Angeltrumpetnursery.com. I got some from them last year and they did great. And reasonably priced, awesome varieties, too. You may want to check them out!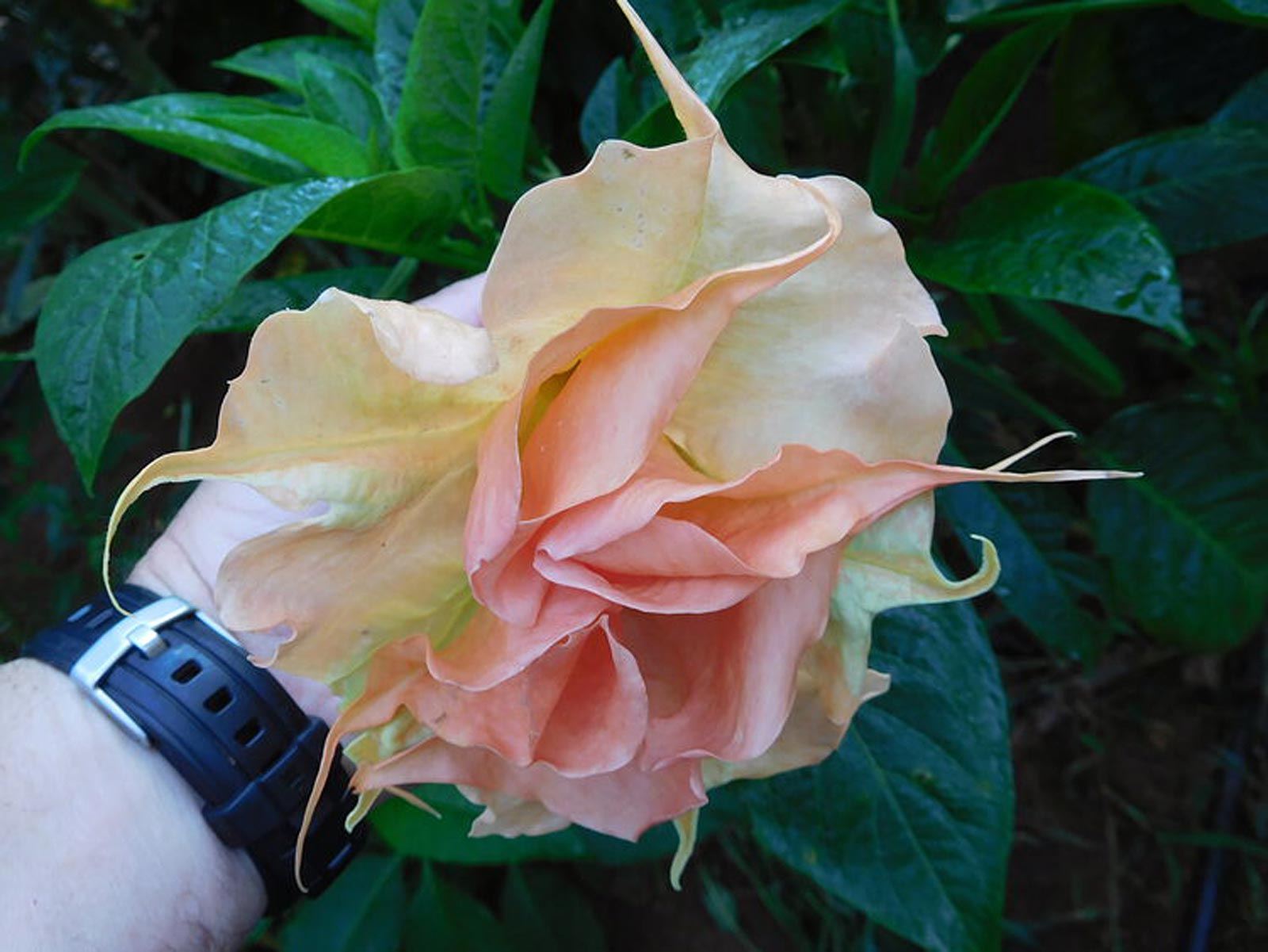 — Jackie