After sub-zero temperatures a week ago, it doesn't seem possible that it's over 70 degrees F today, with full sun! But we're really enjoying it. Because we built our house on a hill, we don't have to worry about flooding that is threatening so many folks. Even my sister, who lives near Duluth, has her sump pump running 24/7 as she lives on somewhat low ground.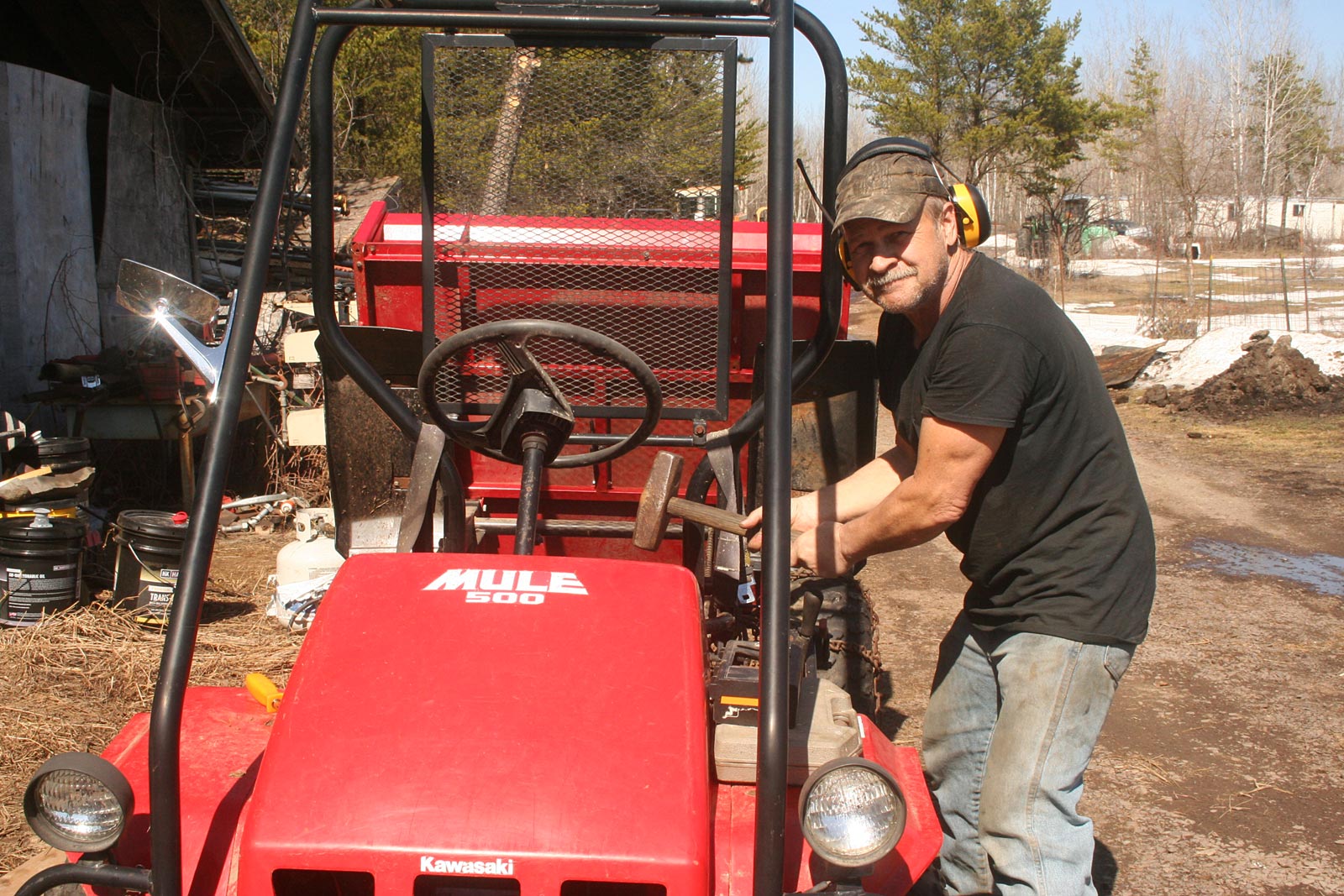 As it's been so nice, Will has been working on the Kawasaki Mule, trying to get it ready for (especially me) getting around when it's time to plant the gardens. Yes, my knee is much better. But it's still not "normal." Take today, for instance, it was so nice I went out and sat on the four-wheeler, in the sun, just enjoying the warmth and getting some vitamin D. I thought about taking it for a spin but decided I'd better not push my luck — yet.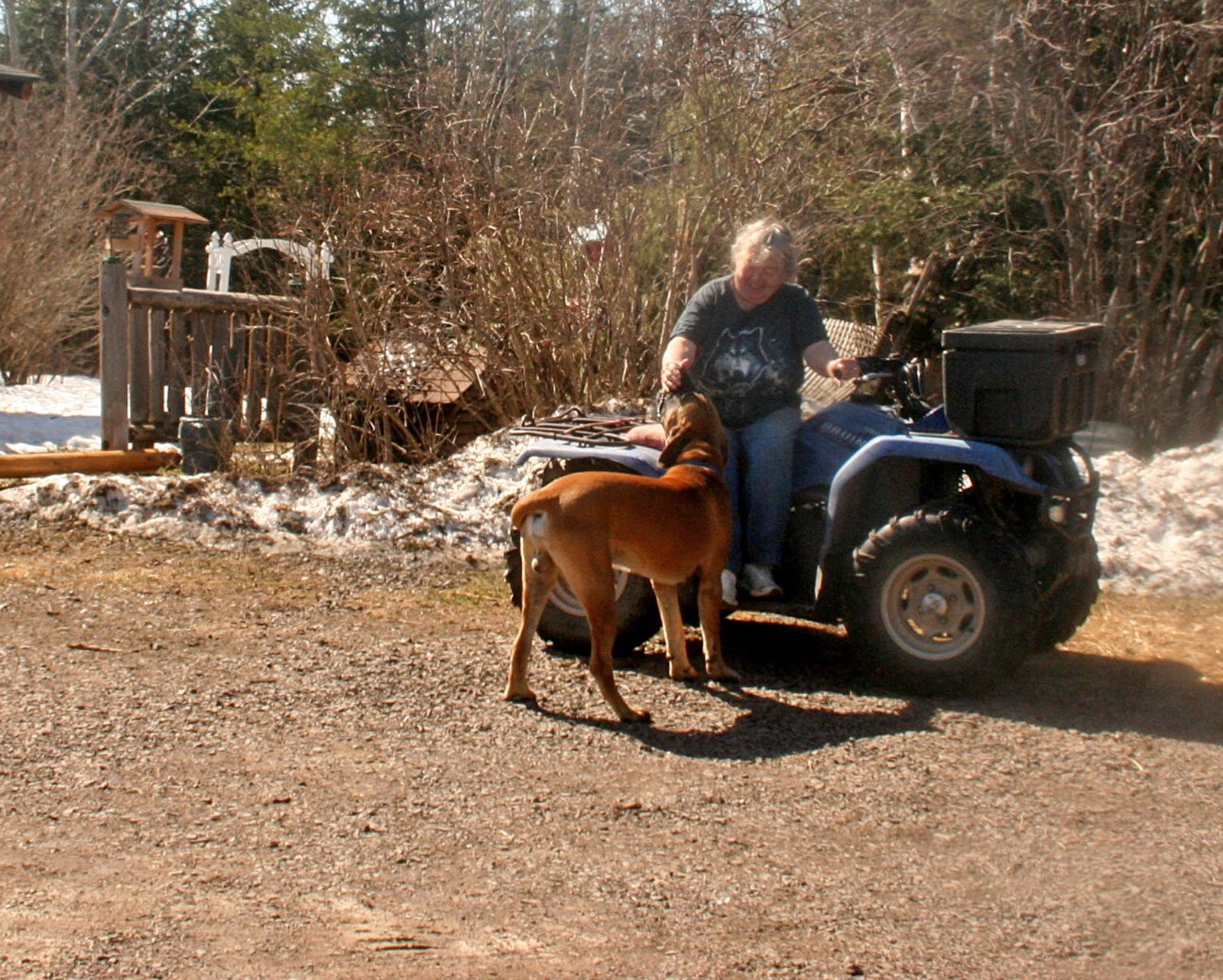 Will's finished building the flatbed for the '99 Ford pickup. All he has to do now is to pressure wash and undercoat the underside of the frame and running gear of the truck, hopefully, to make everything last longer. As they really salt the roads here, that salt causes terrible rust on everything from fenders to brake lines. A little preventive treatment will make vehicles last longer, saving money and making them safer on the road.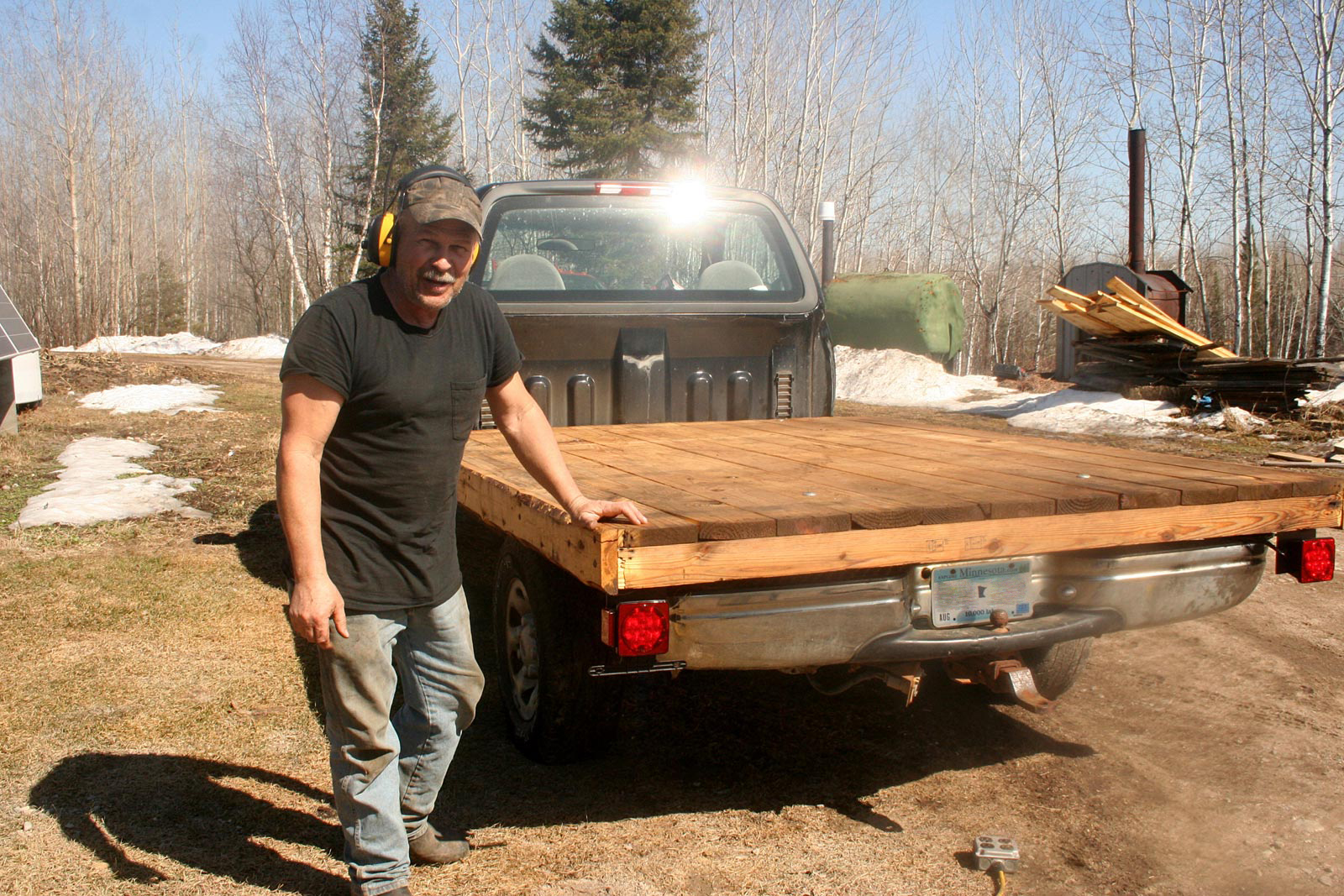 David's working on his house again today, running gas lines for the propane appliances such as refrigerator, stove, tank less water heater, and furnace. He's going to eventually add on so they can burn wood as a chief heat source. But, for now, just like we did when we built our house, he'll have to depend on LP.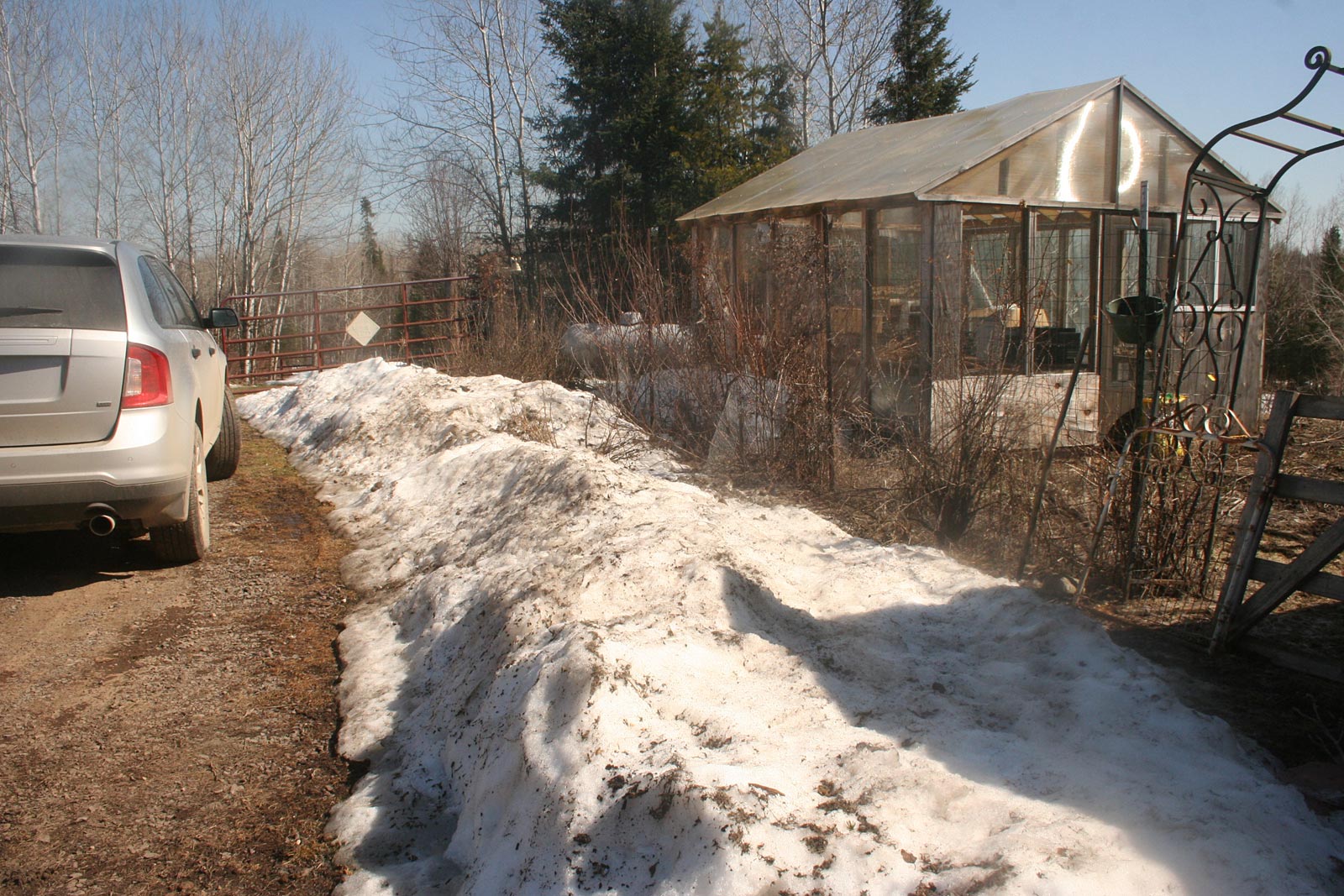 Most of the snow in our driveway has melted and there is getting to be more and more grass showing in the yard and orchard. There are big snow banks on the flower beds though. — Jackie