Although it's not really warm and the sun's not shining, the snow's pretty much gone now. Even the plow berms have sunk to pitiful depths and the daylilies and daffodils are popping up, even through the remaining snow. Today, it's in the mid-fifties and we're comfortable working outside without a coat. I even went out to visit the chicken coop (for the first time since knee surgery!) in my T shirt! You can see all of the backyard lawn, even though it's still brown. But brown's better than dirty white.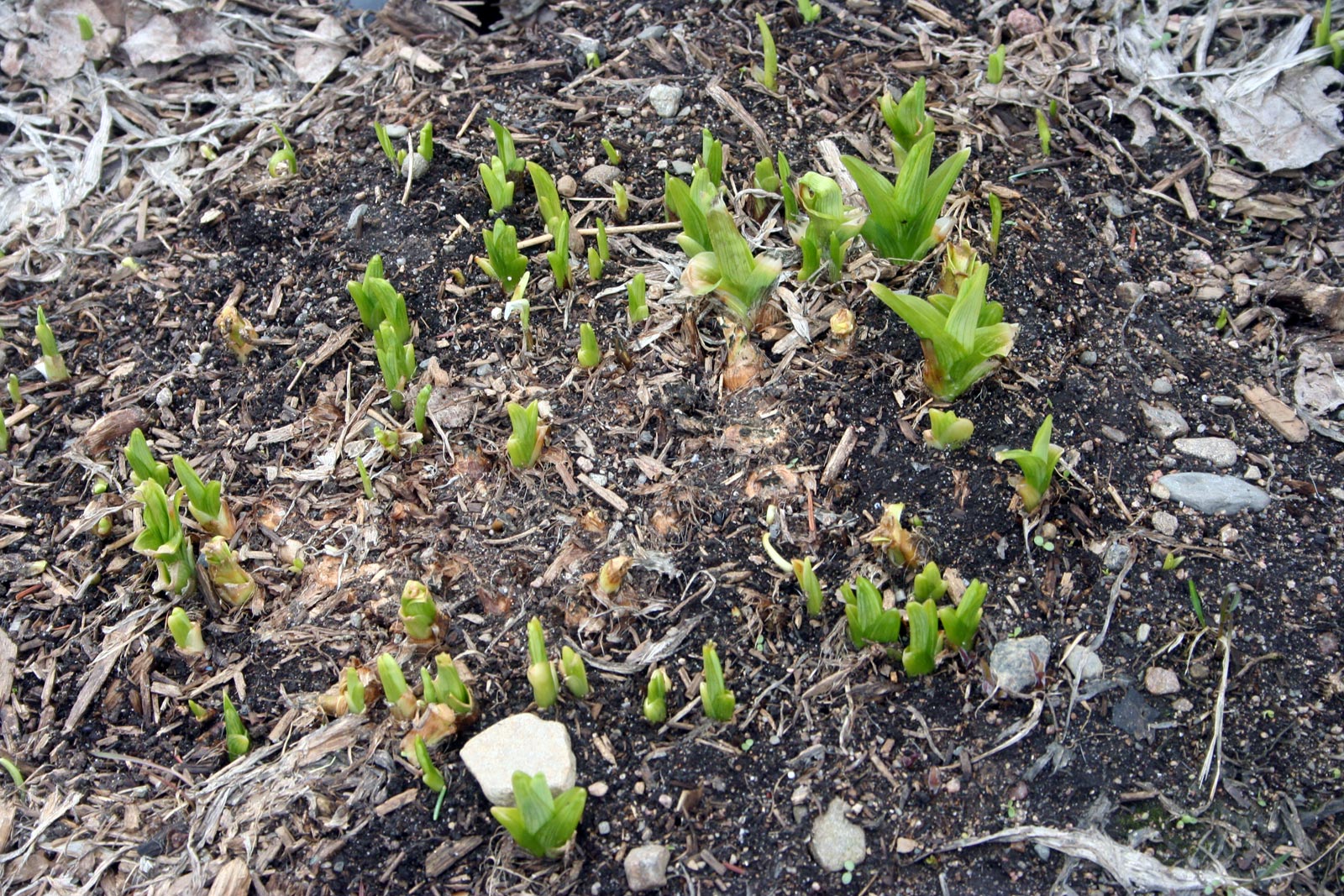 Will's been working like crazy on restoring our old manure spreader. The floor had gotten so thin from decades of wear and a lot of the steel parts had rusted badly. The combination made it break down often while he was spreading manure last fall. Now, it's getting a total (almost) rebuild; a new pressure treated floor, additional welded heavy iron rails, and lots of beefing up, where needed. We still have to cut all that ugly plastic baling twine off the beaters, which fling the poop. As the plastic doesn't biodegrade like sisal twine, you have to remove it at least twice a year. It lurks in the manure piles, left over from feeding big round bales all winter long. But it doesn't quickly rot, as does sisal twine. It seems like there is no perfect solution.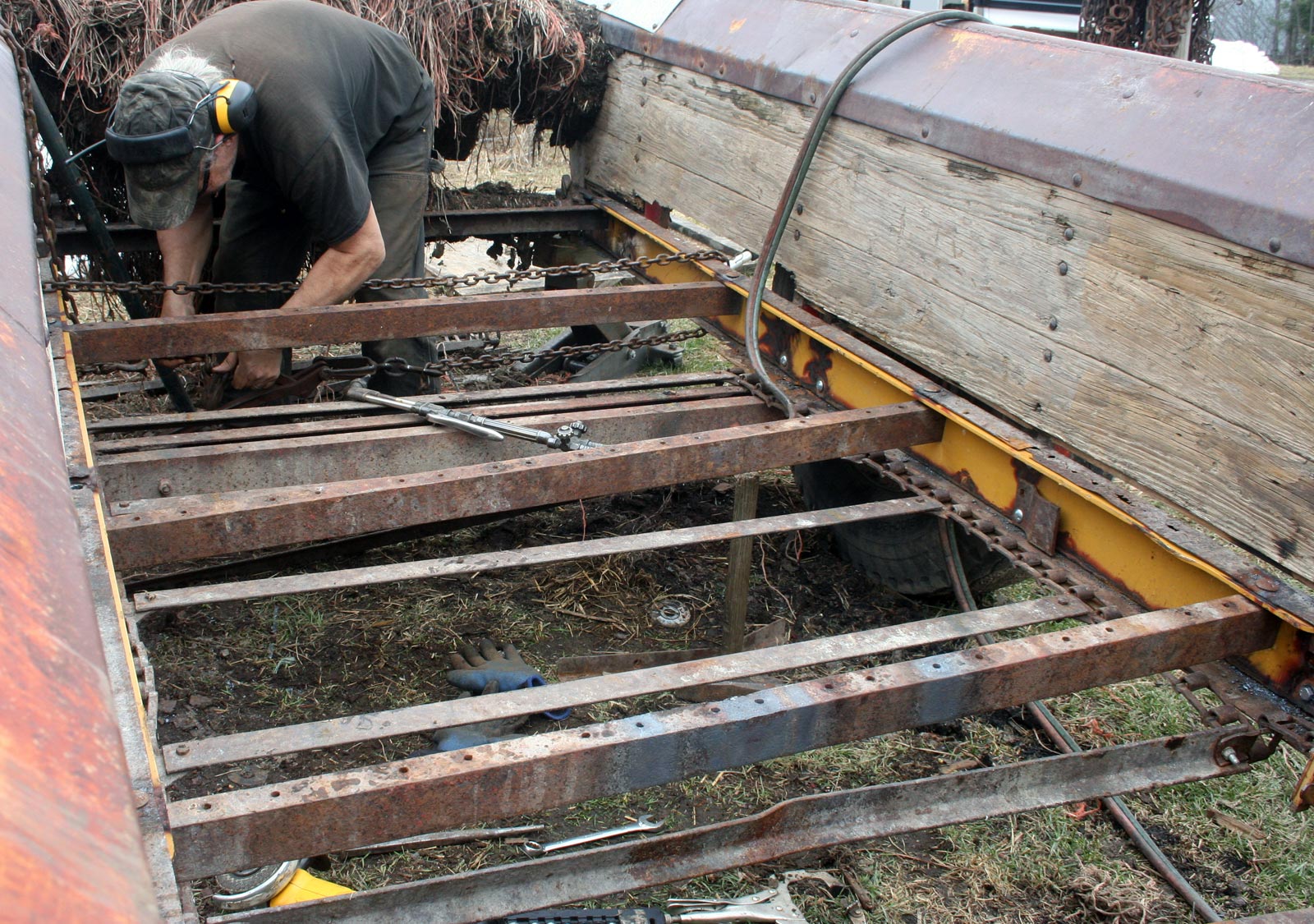 I'm continuing to transplant millions (it seems!) of tomato seedlings. As the heat is now on in the greenhouse, the filled flats are going out there. I'm still transplanting in alphabetical order so I can (hopefully) find various varieties, come planting time. Will carries the flats out for me as I'm still trying to heal up that knee. It is getting better and better, so I'm very happy.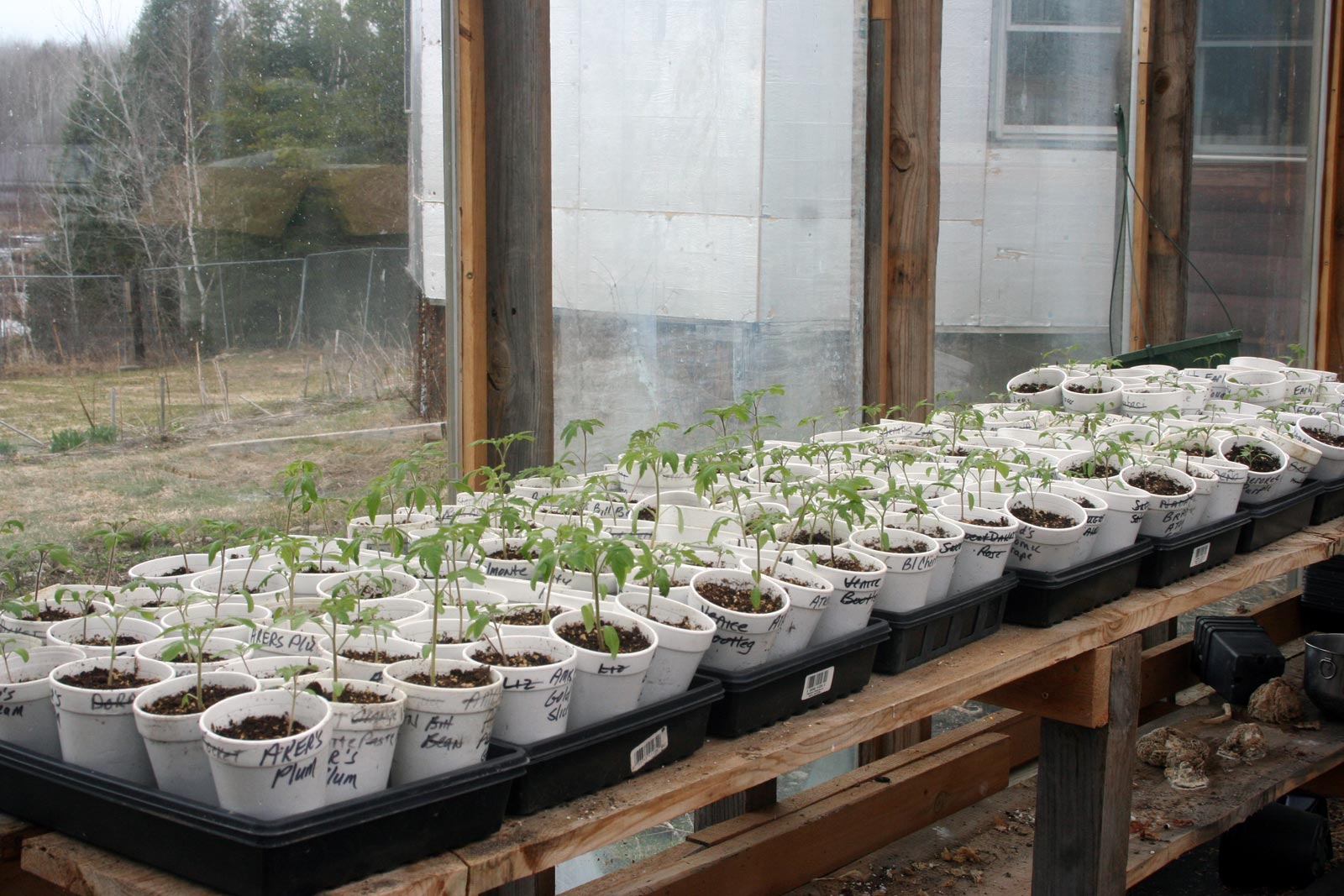 — Jackie