Whew! I keep thinking I'm done, then I plant more. I can't seem to help myself, considering the prices at the grocery stores for sub-prime foods. Today, I planted another flat of lettuce and kale. We miss salads so much in the winter as neither Will or I can eat store-bought lettuce, even organically grown. It is sprayed with something that we can both definitely taste. So yuck! The good news is that in four weeks, we'll be having a nice new crop of really tasty lettuces and other salad veggies. Can't wait!
Will has been busy, pulling all the tomato cages and steel T-posts from the tomatoes. He now has them all stacked up next to the Wolf Garden, ready to put on the tomatoes we plant there. Holy cow! It looks like the Rocky Mountains. We've found that caging is necessary as almost all the extra plants we put out with no cages ended up with tomatoes that had a whole lot of rot. Such a waste of both food and labor.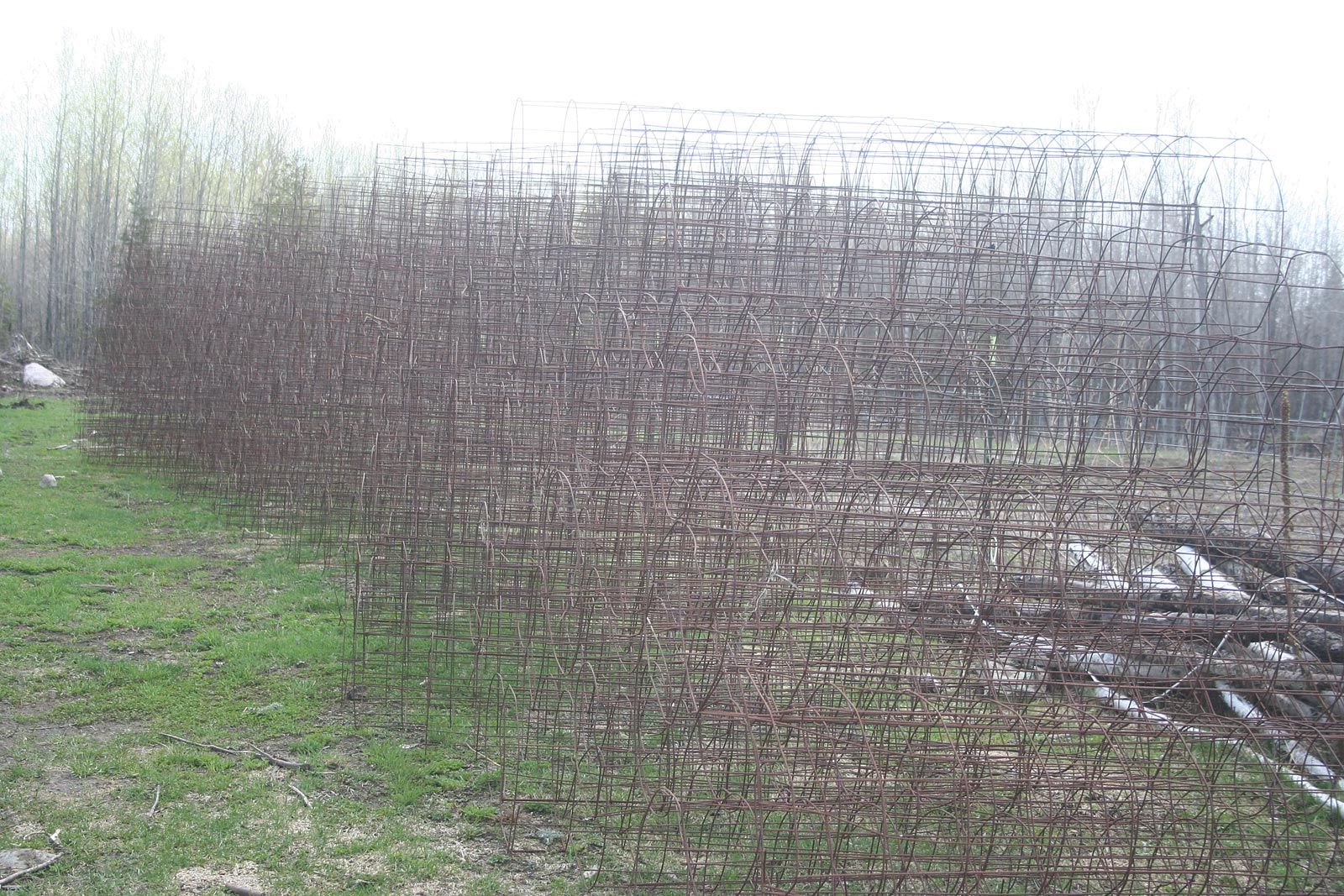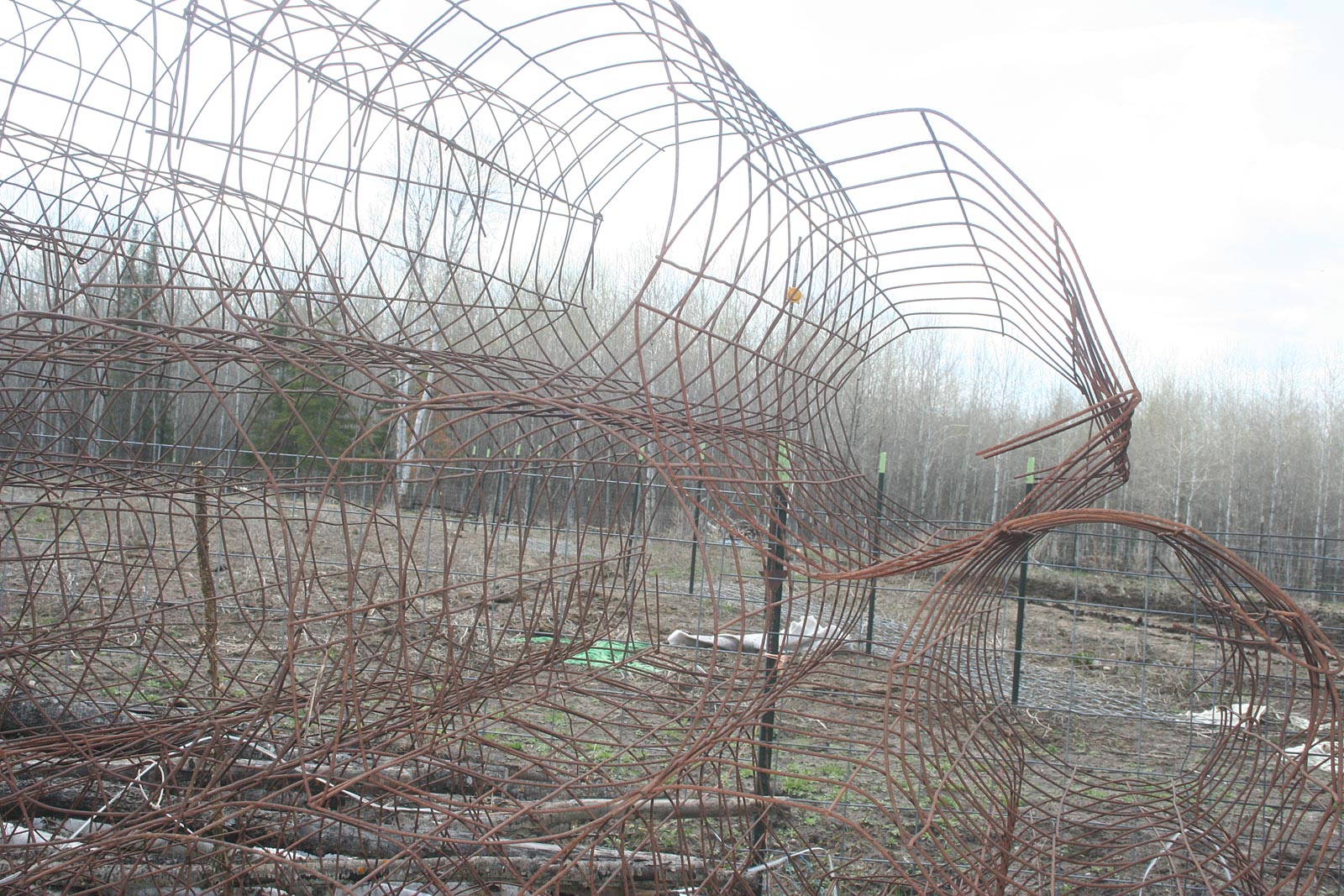 He's also started hauling rotted manure from our big "compost pile" in the cow yard. He's kept it turned with the dozer and now it's nice, black compost. As the Wolf Garden is the driest, he's hauling out there first. Then will be the Main Garden by the house, so we can get it tilled and the hoop houses moved over for the season. They need plastic this year, so we need to get on that. Fortunately, the weather's cooperating; it's 75 today, with mostly sun. Hooray!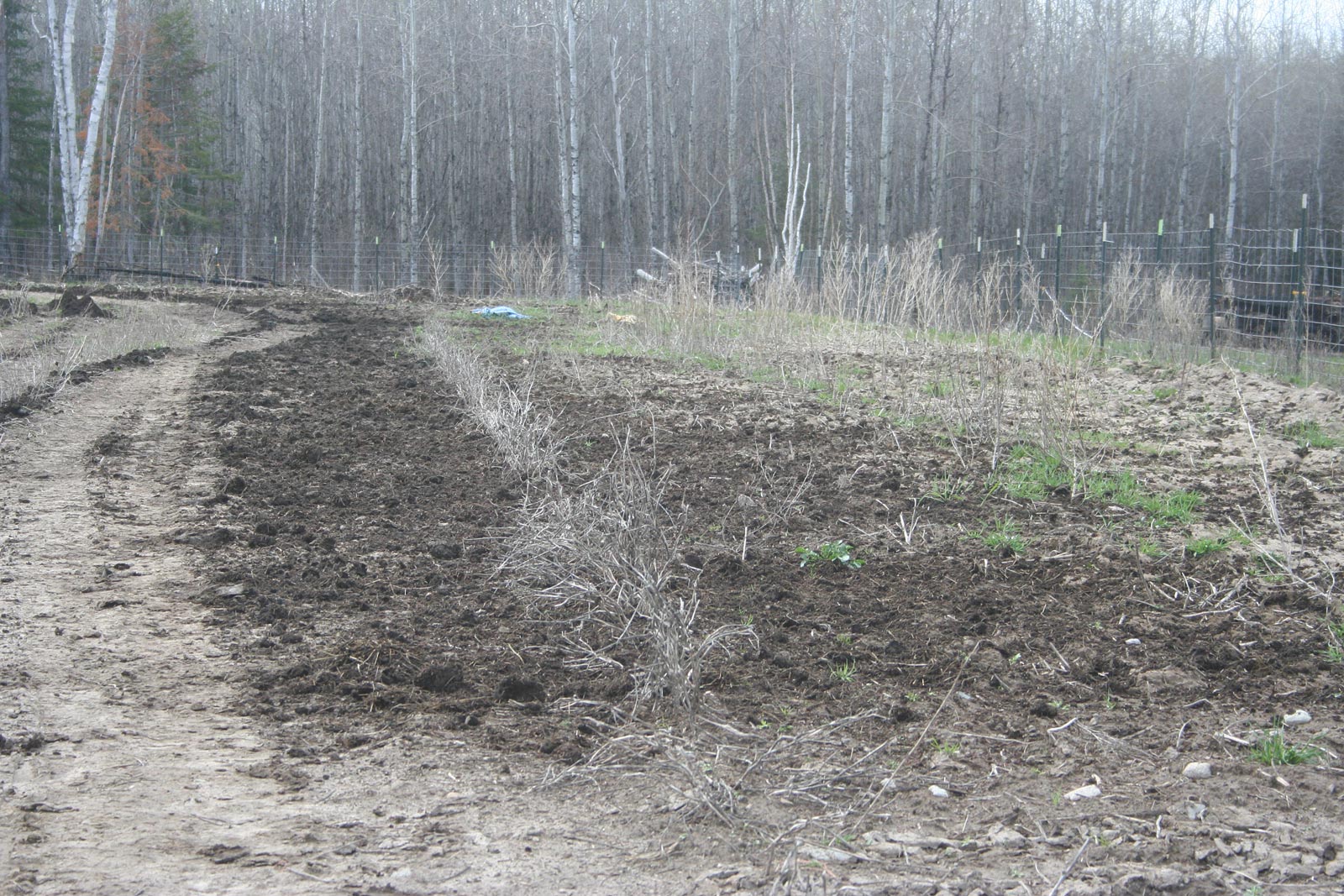 — Jackie