Yesterday, David and Elizabeth became the proud parents of a beautiful little girl, Melanie Noreen. Of course, we were glued to the phone all day but still, we managed to seed out several pumpkins and squash. I also got more dry tomato seeds put away safely in their bins for our wonderful customers.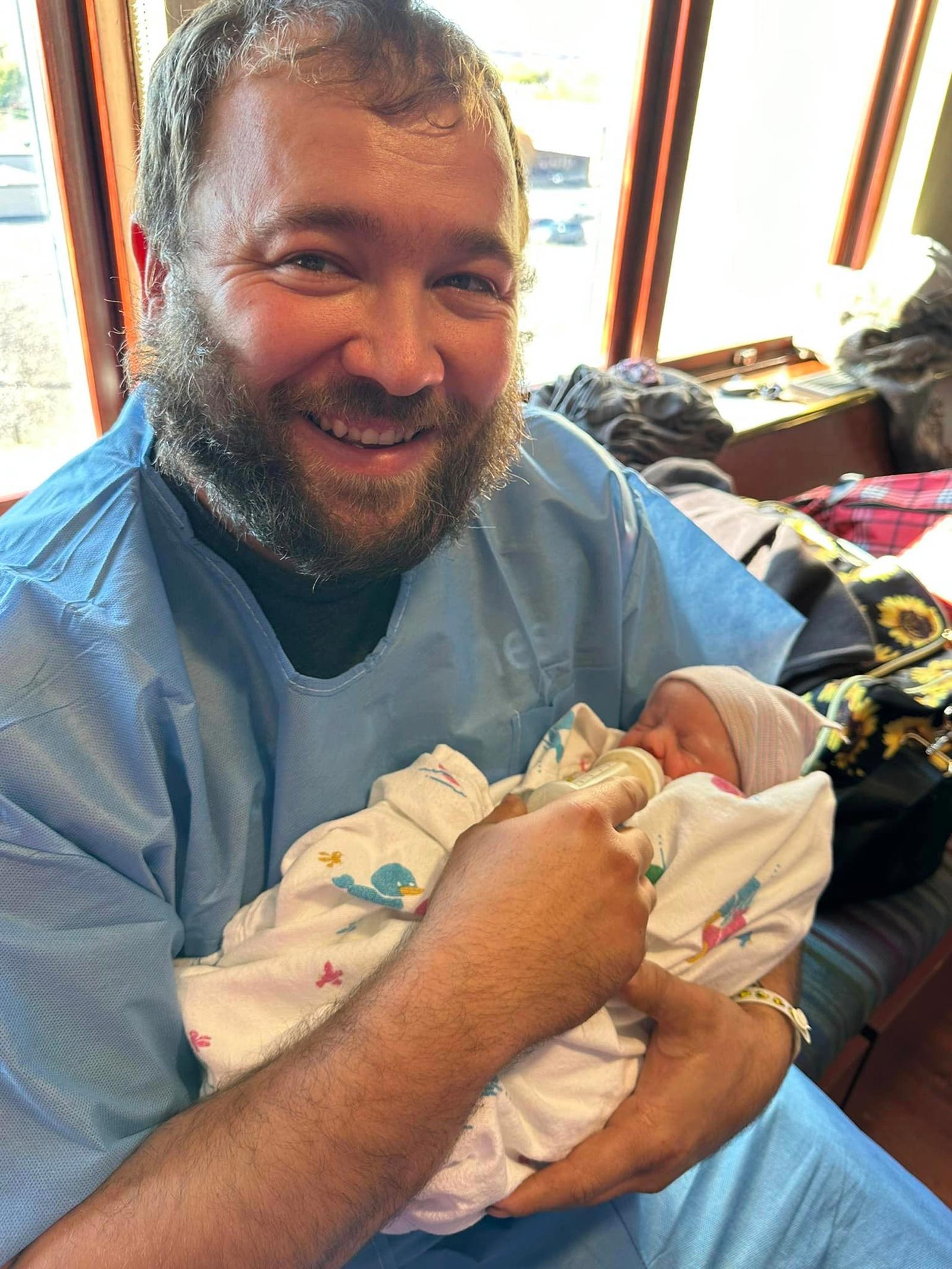 While we were waiting for news from the hospital, I had Will cut off the bulb end of a big Canadian Crookneck squash. Then I took out the seeds and insides, scraped the bowl clean and, for supper, mixed up meatloaf and stuffed it. After baking at 350 F, we had a nice no-dish supper that was very satisfying and tasty!
Today, we're going to the hospital to visit our new granddaughter, Elizabeth, and David, who spent the night with his family. (Grandma Karla and Grandpa Wade were taking care of Delilah, who is so happy that her new sister, Meme, has arrived.) To celebrate Melanie's birth, my Angel's Trumpet burst into bloom. Such beautiful, double white flowers! They are simply huge.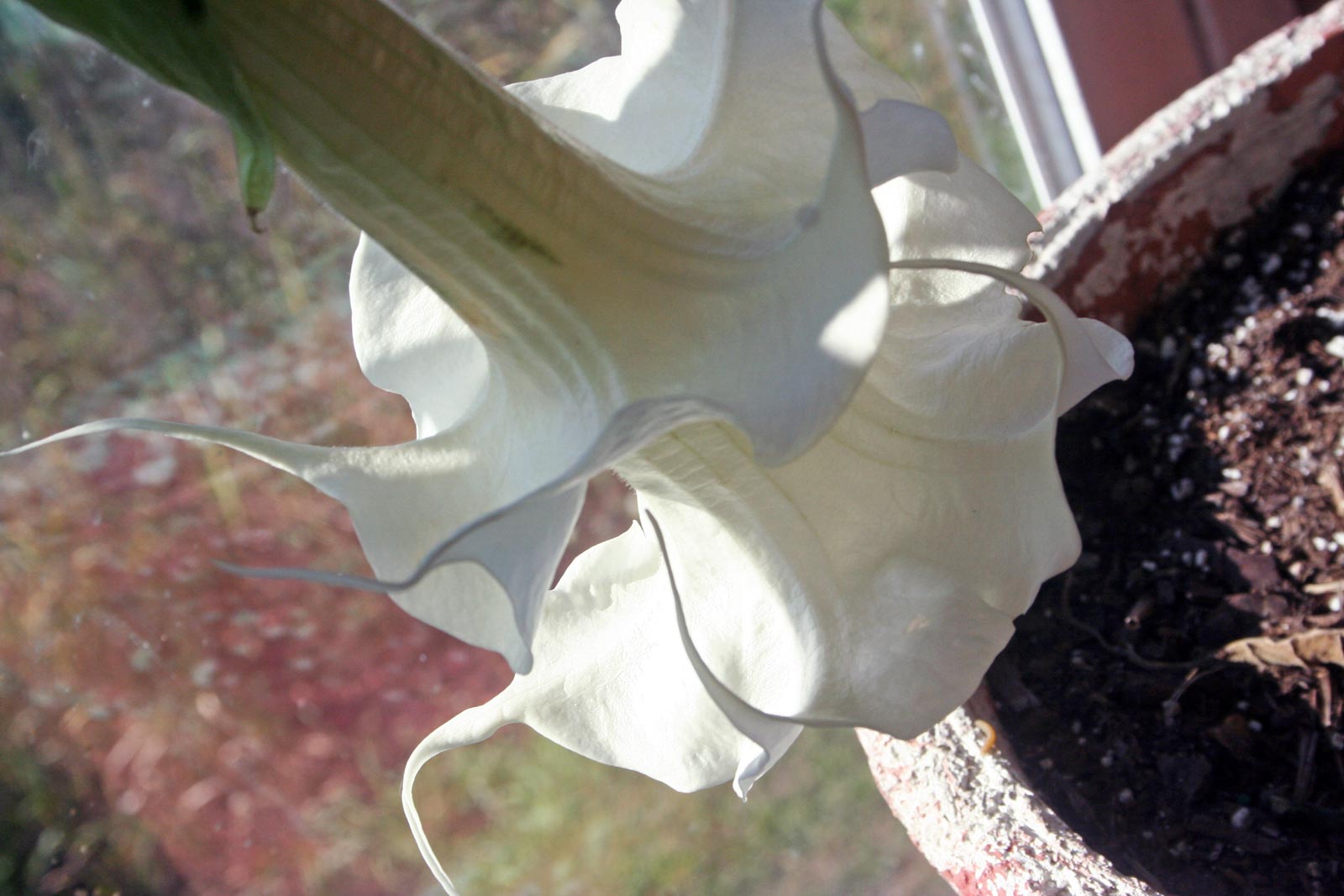 — Jackie