…Be afraid of when the aircraft suddenly STOPS flying.
Yesterday, my friend John Strayer and I went aloft to try our hand shooting feral hogs from a helicopter with .44 Magnum revolvers. Our mutual friend Norm Ambrozy, who had arranged the hunt, was on the ground awaiting his turn in the little Hiller, a UH12B I believe. This increasingly popular – and by all accounts, exhilarating – method of pest eradication has come about from overpopulations of the wild hogs absolutely destroying farmland in several parts of the country. We thought it would be even more challenging with six-shooters. It's normally done with AR15 sporting rifles and, yes, those evil "large capacity magazines" which so upset the White House.
A few minutes into the flight, as we were zoning in on an oinker that had run under the canopy of some tall pines, the engine lost power. We won't know exactly what happened until the FAA completes its investigation, but when the main rotor hit the first treetop, the die was cast. Autorotation doesn't work without rotors, and you all know the old joke about a helicopter's glide path.
We ended up nose down and kinda upside down. And grateful to be alive. I'd like to also personally publish my gratitude to those who expressed concern when they heard about it on the Internet, and to the pilot, Graham Harward, who "brought us back alive." Cuts, bruises, pulled muscles and stiffness, but since none of the stiffness involves rigor mortis, ain't none of us complaining.
The flight provider describes their service as "helicopter adventures," and that was certainly truth in advertising. I had told my sweetie, the Evil Princess, that I was going on a 4-H program: Handgun Helicopter Hog Hunt. When we were sopping up blood en route to the hospital, she texted me from home, "Change the title to Handgun Helicopter Hog Hunt Hurtles to Harrowing Halt." That pretty well described it…
The helicopter warms up and pilot performs pre-flight checklist.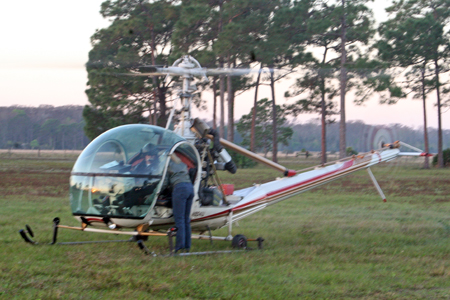 One of the ground crew snapped this shot just before liftoff, showing dimensions of cabin. From left: Mas, pilot Graham Harward, and John Strayer.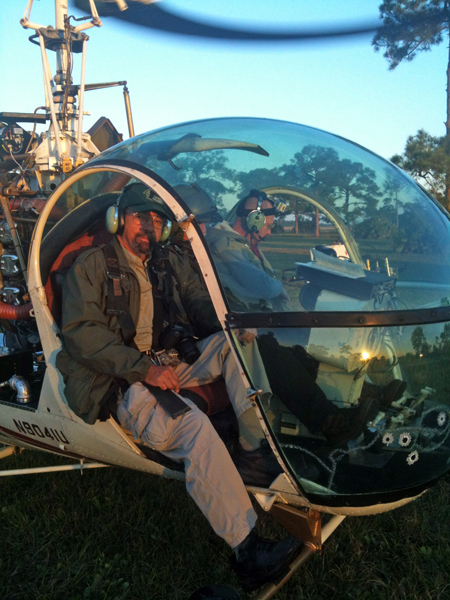 Heading out for hogs, at about a thousand feet, from inside the Hiller.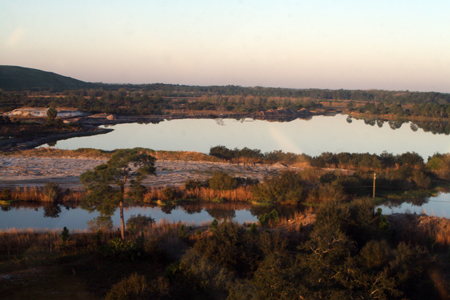 The last photo from inside the cabin before power was lost, showing approximate elevation when engine failed. John has his eye out for the hog he just spotted, and camera does not show the S&W .44 Magnum in his right hand. He never lost it throughout the crash, holstering only after he extricated himself from the downed bird. His index finger stayed outside the trigger guard, and his muzzle in a safe direction, the entire time.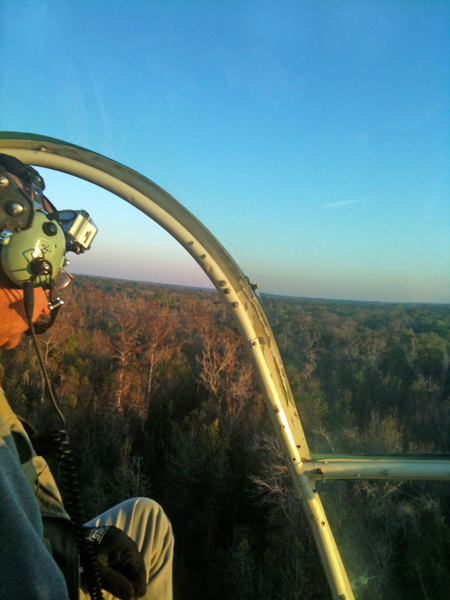 Final resting place. That's broken tail boom and what's left of tail rotor at upper left, landing skids on upper right.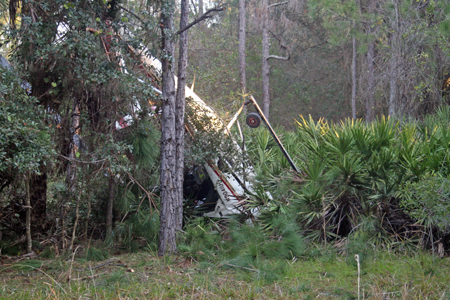 Crushed nose and cabin on port side, where John crawled out after crash.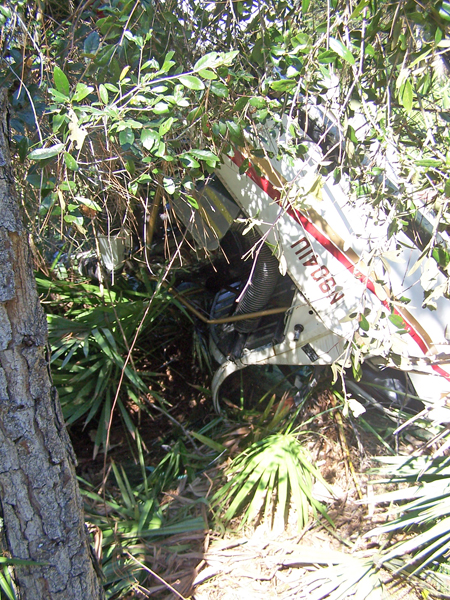 Mas and pilot exited from here, on starboard side of crushed cockpit, now pretty much upside down in palmetto.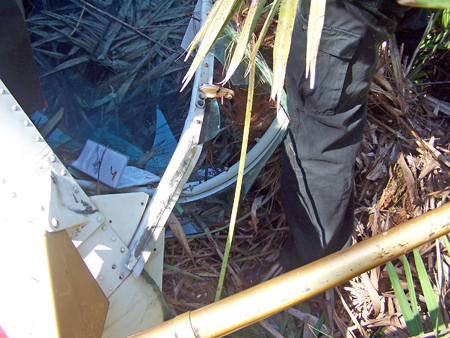 Minutes after the crash. John Strayer, left, and pilot Graham Harward are bloody but unbroken.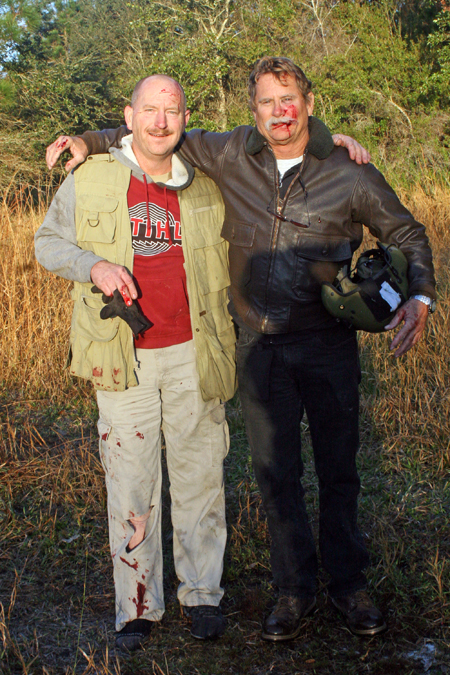 A few hours later at the crash site. John, Graham, and Mas with pieces of main rotor.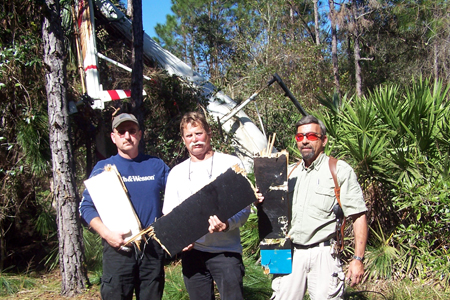 Folks tell you that when you have a lucky day, you should buy a lottery ticket. This time, it didn't work. No complaints, though. As John Strayer said, "We've used up enough luck for one day." Note the tabs on the computer…