No, the title above does not come from the Department of Redundancy Department.  It comes from the fact that every now and then, the old guy here goes back into the past with old technology.  Each time I do that, I'm reminded that old doesn't necessarily mean obsolete.
Last year about this time,  I spent four weeks using double action revolvers for teaching classes, even though I knew most of my students would be using semiautomatic pistols.  Reason was explained here.
It worked out reasonably well. The two points I dropped on one Pace-Setter (demonstration of a qualification shoot) was on me and not the six-shooter, as noted here.
August 2017 finished my retro month successfully, as noted here.
In 2017 I had done my "retro month" with a pair of K-frame (medium frame) 4" barrel Smith & Wesson Model 19 .357 Combat Magnums, both blue steel.  This year being even hotter and more humid, I stayed with K-frame S&Ws but went stainless.  One gun was the Model 64, a fixed sight .38 Special with 4" barrel; the other was a Model 66 .357 Magnum in an uncommon and uncatalogued format, 3" barrel with round butt.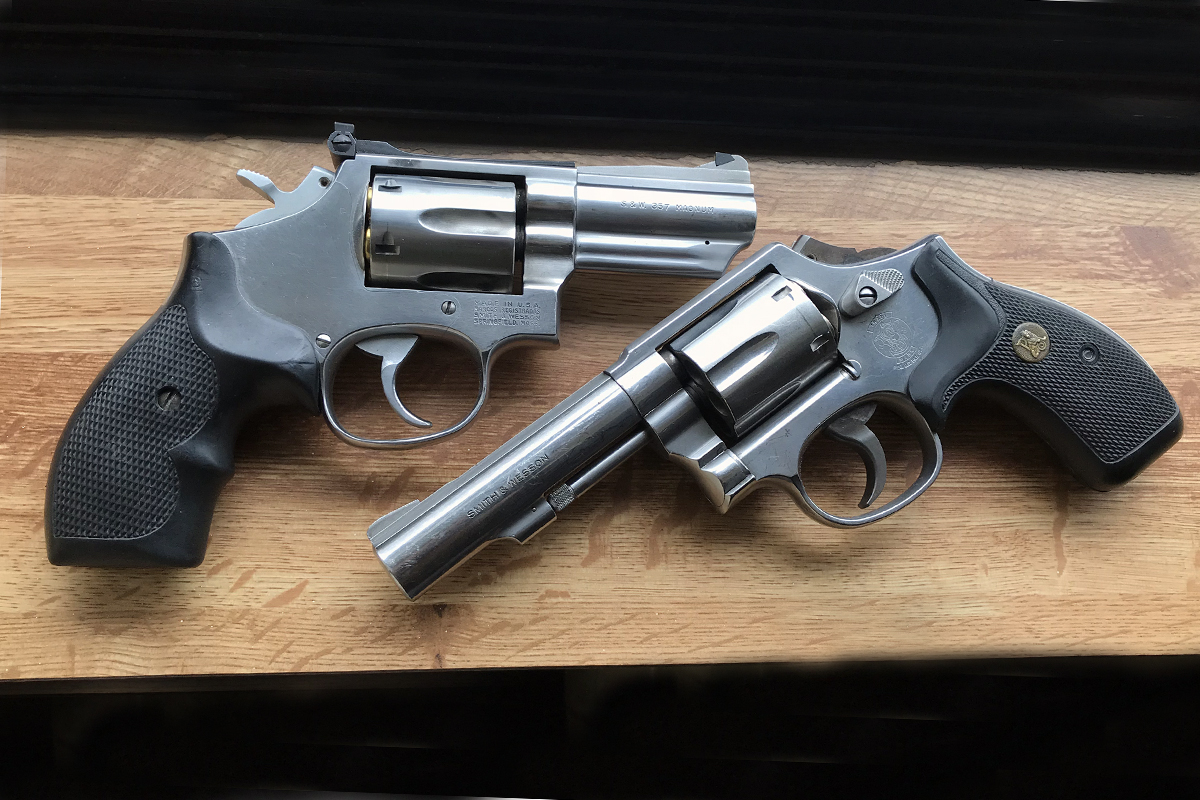 I used the Model 64 for the Connecticut class, hosted by my old friend and master instructor Frank Cornwall at Defense Associates, because as I had done the year before I chose to shoot the demo left-handed even though I'm not a natural southpaw. Reasons for that were explained a year ago here.
I chose the 64 because I figured that shooting "weak hand" I'd need all the help I could get, including an extra inch of barrel and sight radius.  Alas, I did not consider my own lack of self-discipline, and pulled a shot high in the chest just outside the center ring, killing what should have been a perfect score.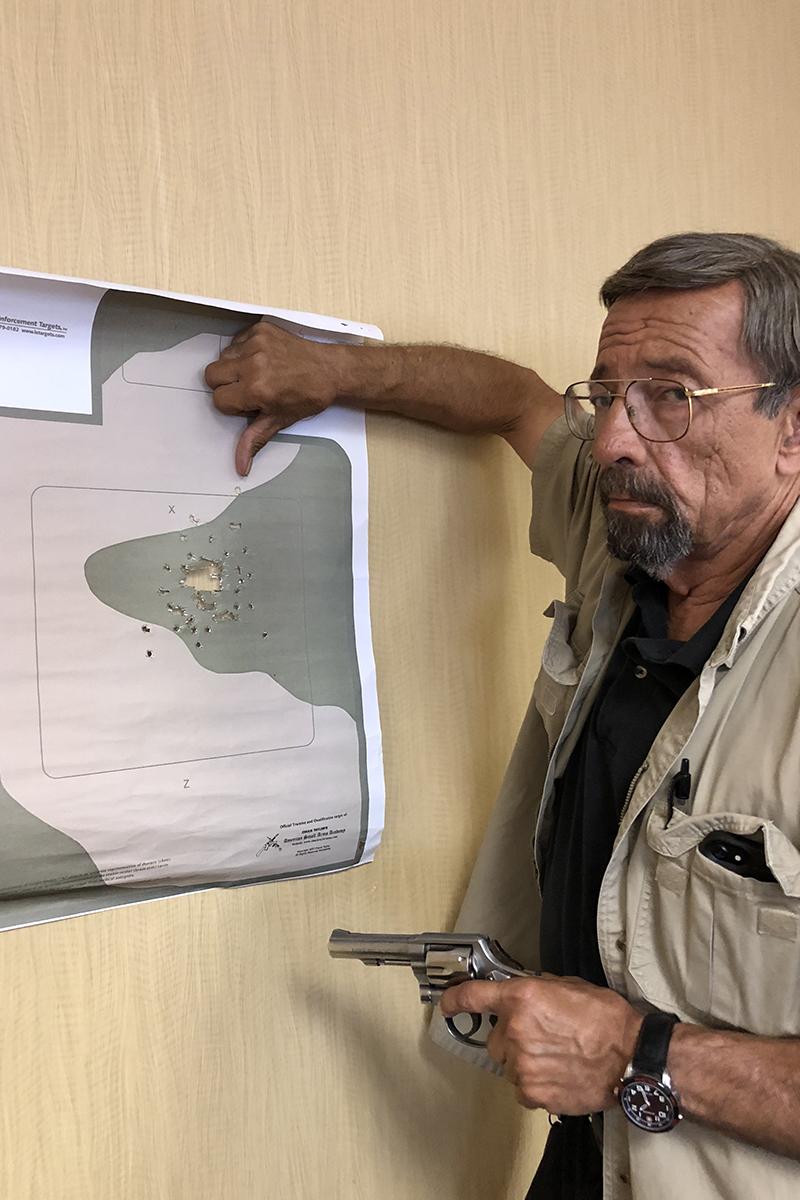 The subsequent New Hampshire class went better, shooting right-handed with the 3" gun.  Russ Lary and I shot the pace-setter side by side with short barrel S&W 66s, Russ using a 2.5" barrel version he had used in the past to win high Off-Duty Gun shooter at one major match.  We both shot 300s with near identical group sizes.  You don't necessarily need long barrels to win if you've put in your trigger time.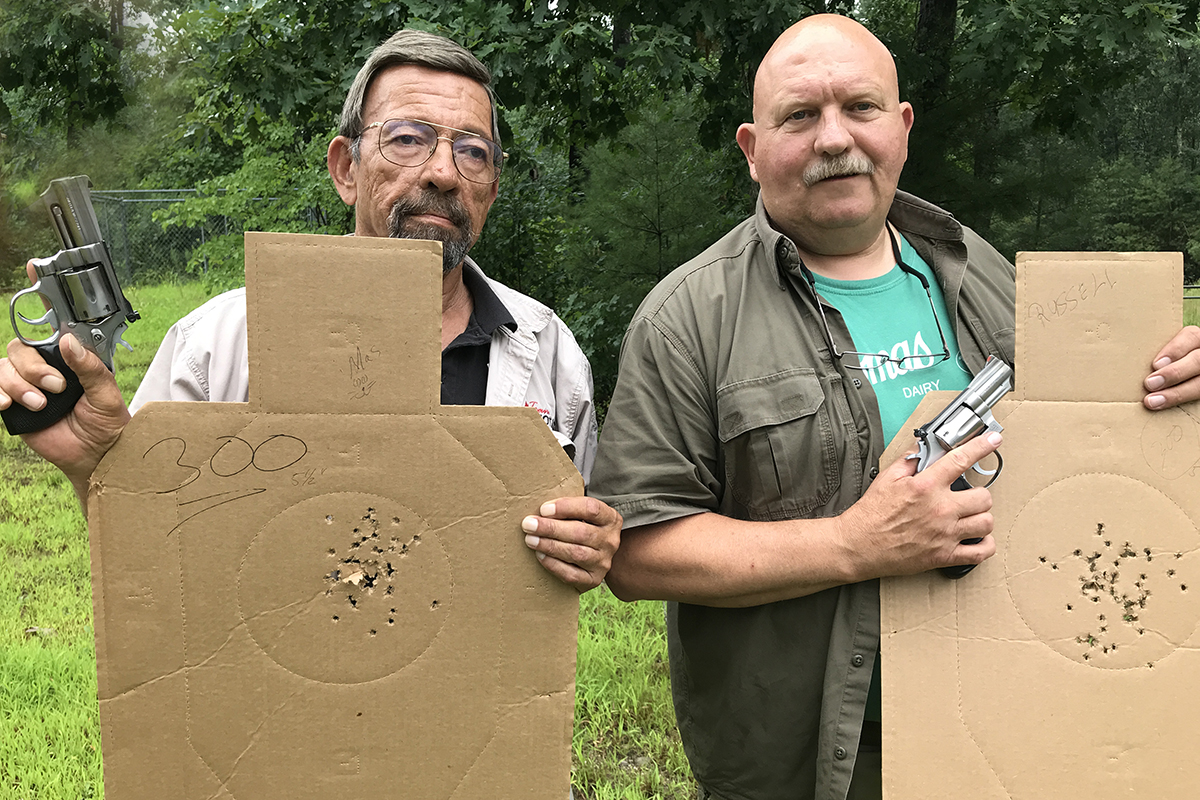 I reported to Russ as my Chief of Police for 19 years of my 43 in LE, and he was always a helluva shot.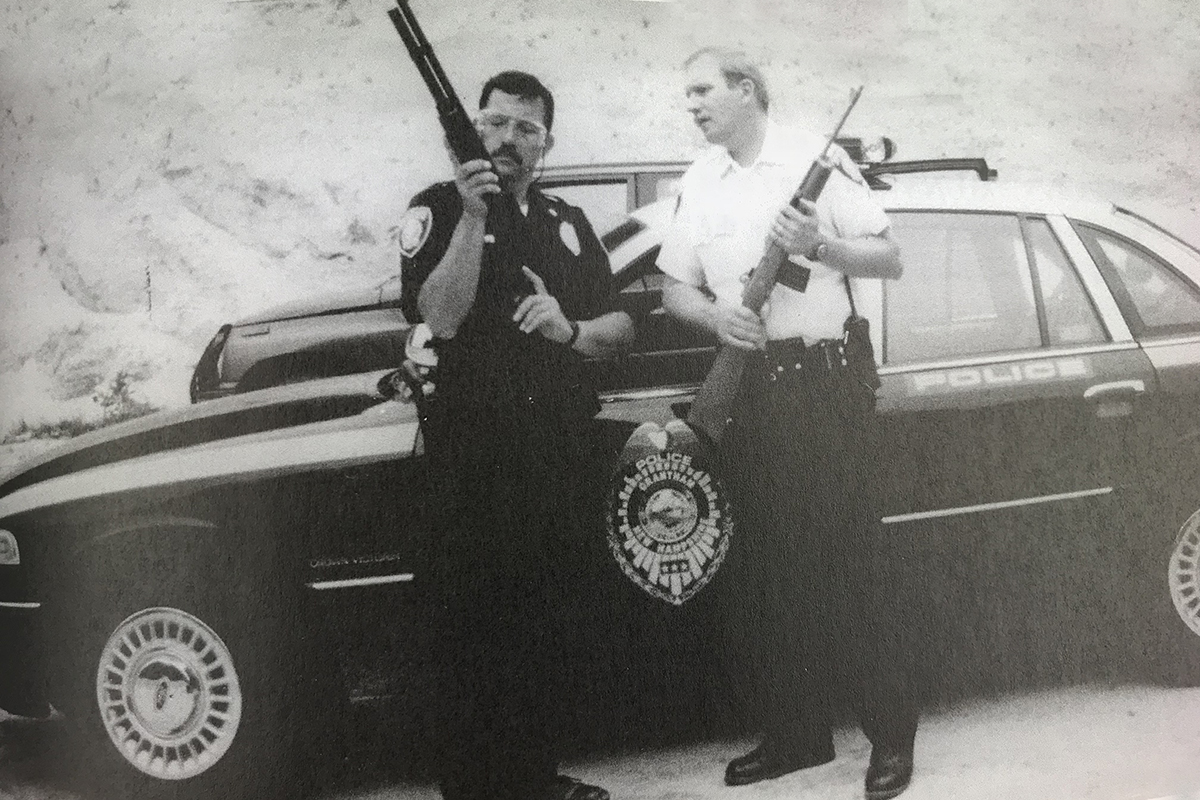 I intend to finish the month of August with wheel-guns. I have another S&W K-frame 3" barrel .357 coming in, a Performance Center variation I'll be testing for On Target magazine.  Yes, they only hold six rounds…but there's still something comforting about a .357 Magnum ready to hand.