June, 2017 was definitely "nostalgia month" for the old guy here.  You saw how many blog entries I devoted to The Pin Shoot, the reincarnation of the iconic handgun/rifle/shotgun match Richard Davis founded more than 40 years ago. For about two dozen years, that match was the one vacation I guaranteed myself annually, and nineteen years later going back to it was like a high school reunion.  Hell, I'm still buzzed over it.
However, my "nostalgia month" had begun earlier in June, when I taught a MAG-20 (Armed Citizens Rules of Engagement) class at the great old Wilson Hill Pistol Club in Manchester, NH.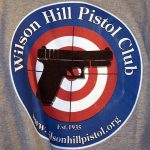 Back in the '60s, I was nineteen years old when my friend Nolan Santy took me there to give traditional bulls-eye pistol shooting a try.  My only suitable gun at the time was a pre-WWII Colt Match Target Woodsman .22, and on the first try I managed to score a 263 out of 300 possible points…and was promptly hooked.  Earlier in my teens I had shot informal competition at the "turkey shoots" held by local sportsmen's clubs around the Granite State where I grew up, but formal competition was a new high.  I've been doing it in one form or another ever since, though I had gotten into the more practical "combat shooting" games by my mid-twenties.
The club was much the same as I remembered it, which in turn is much the same as it was when Wilson Hill was founded in 1935 and has become something of an icon among traditional  shooters. For many years, the club hosted the annual NH State Gallery Pistol (.22 caliber) Championship.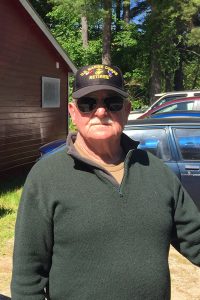 I learned more than I can say from some of the great shooters there: Al Payant, Fran SanSouci, Ken Howard, Stan Dzadura, and many more.  Perhaps the one guy I learned the most from was a local hero, Don Mara, USMC.  Don won many medals as a combat Marine in Vietnam during that period, and as a shooter, he was the guy to beat for the State Championship, which he held God knows how many years.  While all the other heavy hitters were shooting expensive target pistols, Don used a $57 Ruger Mark I and kicked mucho boo-tay, proving it's about the shooter a lot more than about the gun, the Indian more than the arrow.
I got to meet Don again in June, after almost 40 years. He retired from the Corps as a Sergeant-Major, and is still globe and anchor through and through.  And he still, at about 78, mentors new shooters.  He's the kind of person who makes you proud to be part of the gun culture.
Under training director Al MacArthur, Wilson Hill has become a local hub of firearms safety and self-defense training. It was great to see this iconic gun club keeping up with the times without losing its sense of tradition.
Even if it did make me feel kinda old…