PINNING AND NO LONGER PINING
Regular readers of this blog know that its writer, who shot the great old Second Chance match for some 24 years until its cancellation in 1998, pined for it thereafter until it was reinstated as the Pin Shoot in 2017, and remains one of its biggest fear. It's now known as simply The Pin Shoot. More info at www.pinshoot.com.
Well, here I am in Antrim County, Michigan, shooting the 27th such event, still run by its founder Richard Davis, the inventor of the soft body armor that saved so many lives including my own in 1996.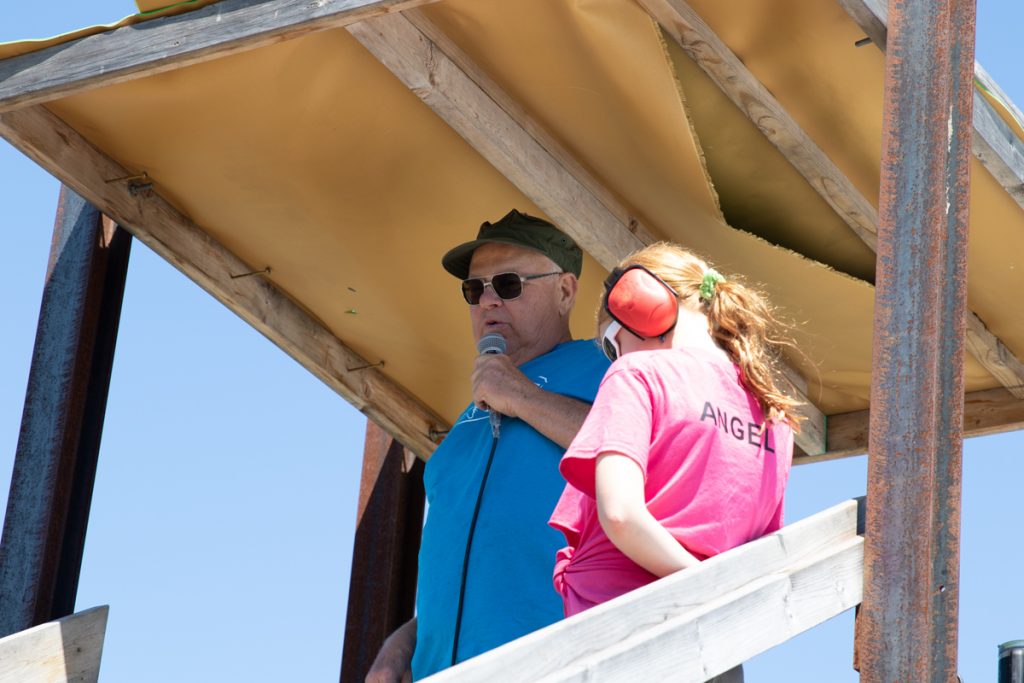 Our host made his reputation in life-or-death issues, and that's a touchstone for many of us here.
I wrote in this blog about an old, close friend, Denny Reichard, who loved this match. His favorite and best event was The Big Push, in which a trio of bowling pins has to be blasted 14 feet back. Denny liked to shoot it with his .500 Magnum Smith & Wesson. This year, in his honor, it was re-named the Denny Reichard Memorial Big Push. I thank the sponsors for that.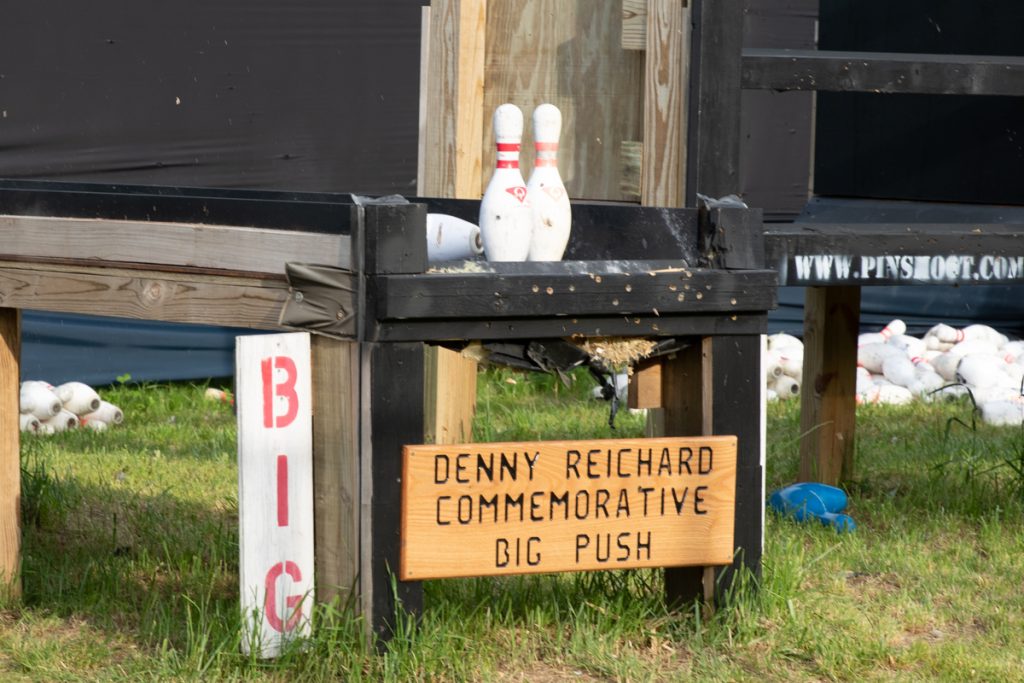 Jack Schatzel is another of us old-time pin shooters. He can show you the exact spot on his body where the ambusher's bullet hit him…and stopped on his Rich Davis-designed vest. Jack returned fire, prevailed, and thus is with us today.
I got to chat with Tim Crosno, another of the old-timers. He has recently survived a battle with pancreatic cancer. The courage to fight death ain't just about things that go bang.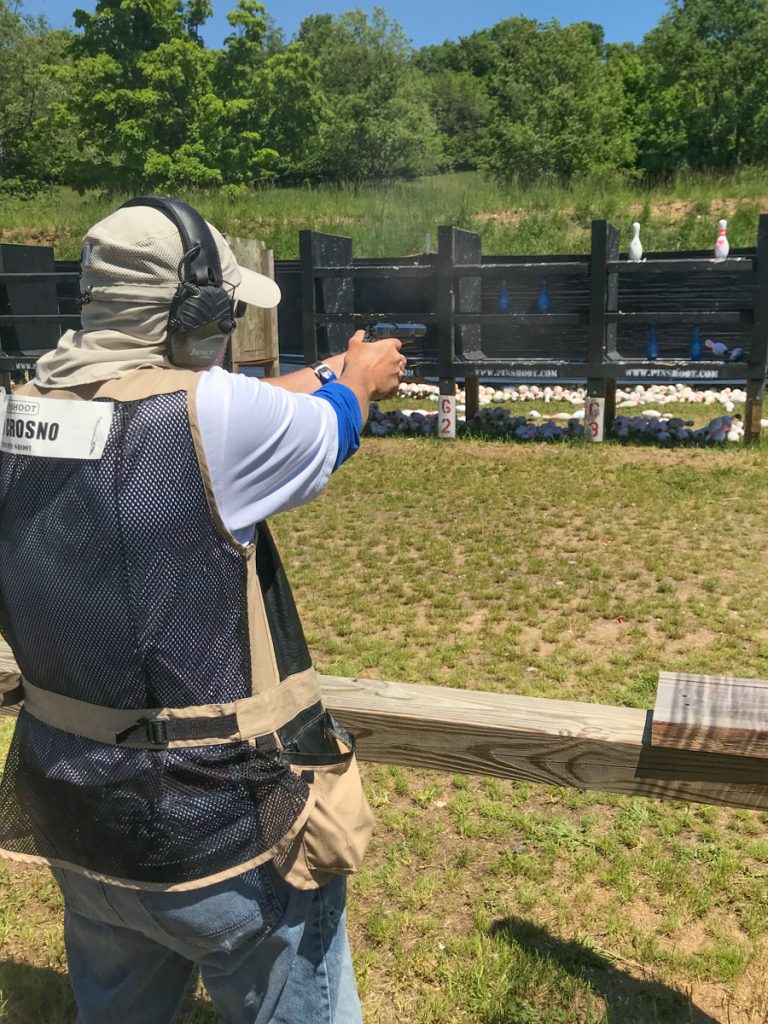 We're all showing the effects of time. Pat Higgins and his wife Deb were always two of the best combat shotgunners in the game. Pat is having some trouble getting around now. Undaunted, he fired the shotgun event from the chair. These people are an inspiration to us all.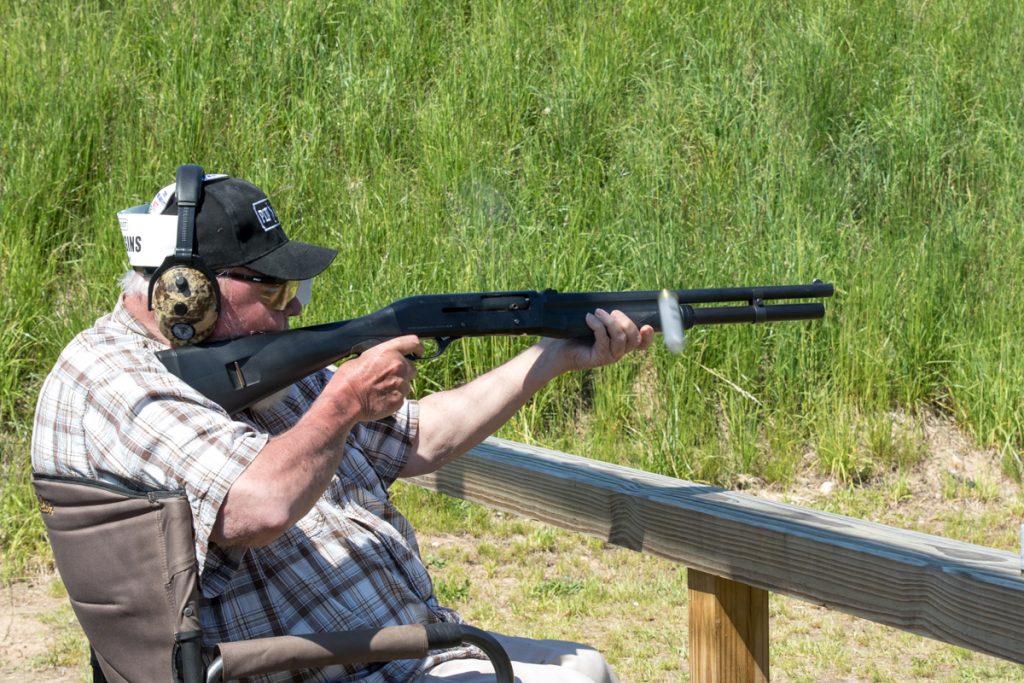 Weather has been on and off, either perfect shooting conditions or heavy rain. And it ain't over yet. More to come. When the Evil Princess and I get to someplace with more bandwidth we'll post some video of the shooting action.