We had an unexpected visitor
Will went out our driveway to take some work to our local machine shop. When he returned, he told me there were the tracks of a big bull moose on our driveway! Wow! I went out with the camera, hoping to see the big guy, but no dice. He did leave huge tracks for a mile down our driveway to where he turned off to the north through the woods. That's only the second time I've seen moose tracks here. David saw a cow and twin calves twice a year ago and my late husband, Bob, saw two moose nearby, at night several years ago. They're around, but not common here.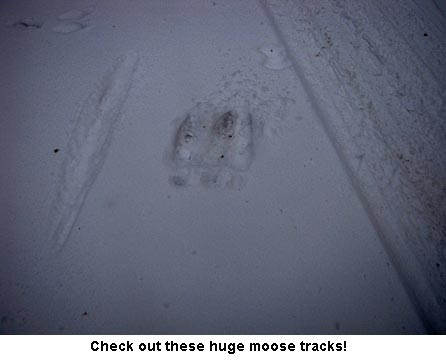 Our snow is nearly all gone. Our low last night was 37 degrees, above! But we've sure made good use of our warm spell as it's not "normal." Will cut barn siding all day yesterday and now has enough lumber to frame the upper wall on the whole barn plus enough siding to do at least the whole west side and more. I'm getting real excited! The siding is wide; both 8″ and 12," with beautiful grain.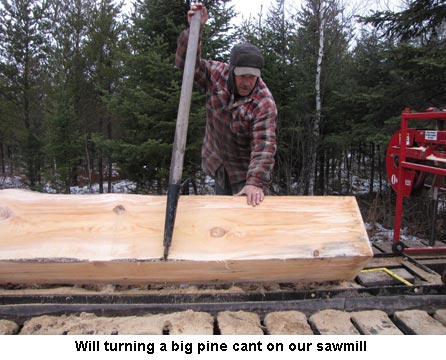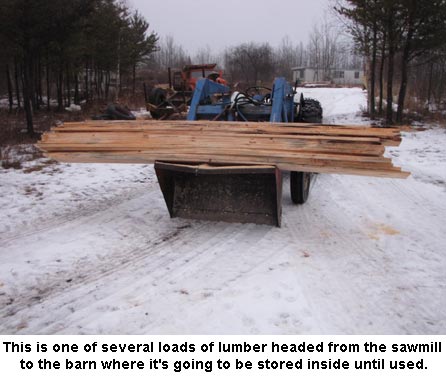 I got another chicken canned up and had plans to do another but our carpenter friend, Tom, stopped by for a visit. We hadn't seen him for awhile as he has been busy totally remodeling an old farm house for our veterinarian friends, Robin and John. We had a great visit and got caught up on what all we've both been doing. Tom had also built a huge storage barn on his homestead this summer, so we know he's been as busy as we have been. Progress is such a nice thing.
My diverticulitis is just about gone and I'm just starting to eat "normal" food again. I'll admit I was getting sick of broth, cottage cheese, yogurt, etc. Roasted chicken tasted real good! — Jackie