Spring is busy, busy, busy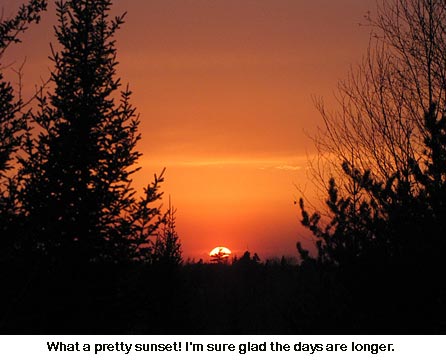 I'm sure glad that the days are getting longer! I'm like a chicken — when it's light, I'm active; when it's dark I get sleepy. And with all we have to do, I'm glad I'm awake more. I've been working on the cover for my next Western novel and so far, it's coming out great.
This morning, I set a pot of beans on to boil and now they're setting in the pot for a couple more hours then I'm adding ham and bacon and making a huge batch of baked beans to can up. Hopefully, tomorrow I can get the ham bone boiled up and make another big batch of bean soup. I love it when I get lots of meals from one major piece of meat!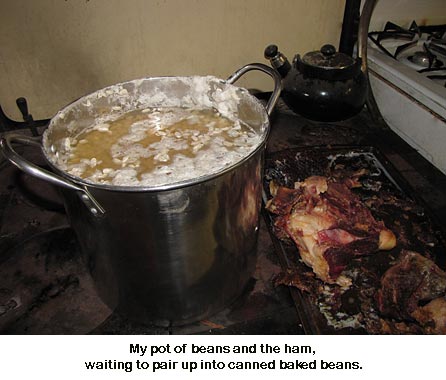 The peppers, petunias, and tomatoes are growing nicely and I need to get them transplanted soon. Boy, some days I wish I were twins.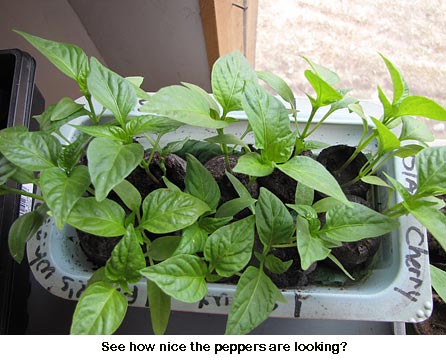 Will's been working on our old '85 blue 3/4 ton Chevy pickup, getting it road-ready again after sitting for a few years. We have a long haul with the stock trailer on Monday so we're crossing our fingers that Old Blue runs well.
Slowly, the birds are returning from the South. I've seen five more robins, two kestrels, two red-tailed hawks and a turkey vulture. We've also seen a few trumpeter swans, and both Canada geese and snow geese flying north. But today is snowy and raw. It sure doesn't feel much like spring. It is supposed to warm up toward the weekend, though. — Jackie