Tuesday, May 31st, 2016
Planting, planting, planting … between the rains
We've been getting very little sunshine between the rains. When it's nice, we've been planting like crazy. So far we've got in tons of different corns in various isolation gardens around the 120 acres, lots of beans from all over the world from Maine to China! We also have 107 tomatoes, including 68 varieties, this year. I also got 11 hills of Atlantic Giant pumpkins planted yesterday. We planted all of this just before the rain hit this morning. It looks like it will continue for a couple of days.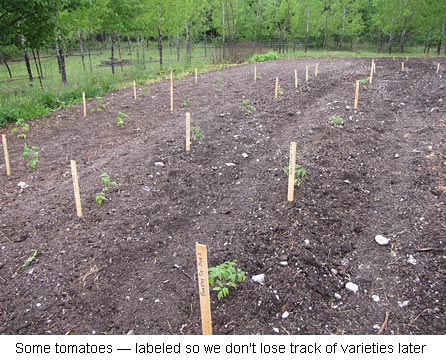 Inside, we've started several pumpkins, squash and long-season beans to set out when the weather is warmed up for good. And on these rainy days, we keep busy inside. Will is painting polyurethane on the home-sawn oak planks that will be the mantel shelves behind our wood stove. So far they look great! What a wonderful addition they'll make.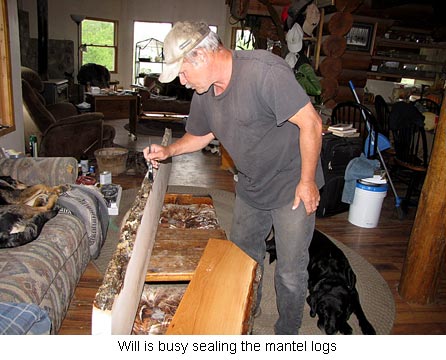 For those of you who are wondering how Sir, our wonder goat kid, is doing, he's growing like a weed! He's still very friendly and follows me all over the pasture when I go out to check the electric wires on the fence.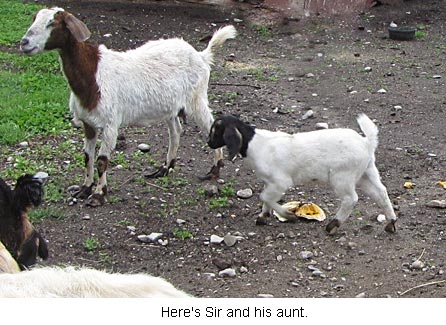 — Jackie