We're back to sub-zero temps
What do we do when it's so cold? Play catch-up on those chores we've been putting off before spring comes and we don't have time. Today, Will brought in his chainsaw chain sharpener on the stand he'd put together from assorted "junk" and started sharpening. He has more than seven chains and now they're all ready for the woods.
I cut up and canned a ham. And next I'm boiling the bone and will make bean soup to can. Out of that one half ham I'll end up with about 35 meals, all totalled. Not bad for one piece of meat!
Mittens and the dogs just laid around in the sun and slept. Of course, Hondo, being a comfort creature, just hopped on the (forbidden) good sofa, put his head on a pillow and went to sleep, perhaps dreaming of chasing rabbits or coyotes.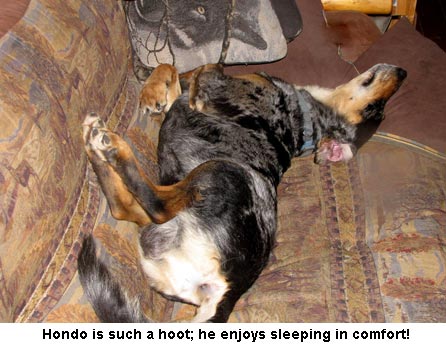 For all you Jess Hazzard fans out there (Jess is the main character in my Western novels), I thought you might like to see the real country where he lived; the Upper Green River Valley and the Green Lakes region in Wyoming. We've travelled there several times and enjoyed the Bridger-Teton Wilderness. It's one of the most beautiful sections of the U.S.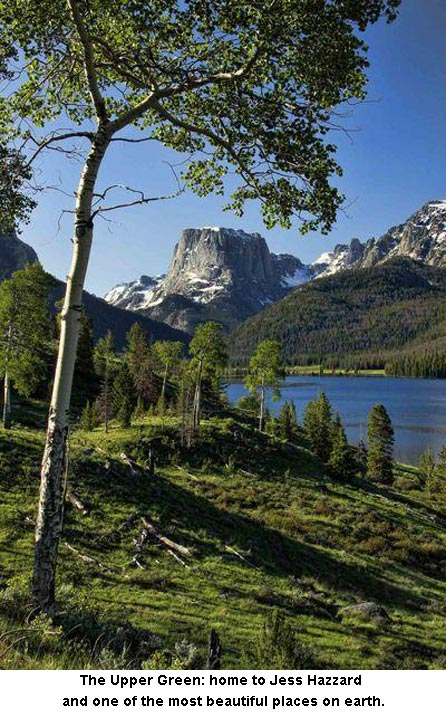 — Jackie