Wednesday, June 8th, 2016 by Jackie Clay | 7 Comments »
At 5 a.m. I went outside and saw heavy frost on the roof and on the windshield of our Subaru. And this was on top of the ridge; our garden is down below where frost will settle. But our tomatoes were fine because Will and I worked all day yesterday covering our them. A dear friend had given me some larger plastic nursery pots and we had a few others so we used 50 to cover tomatoes. Then I had a bright idea. Gina, a friend of ours, has a greenhouse in Cook and I remembered seeing piles of used pots along their fence.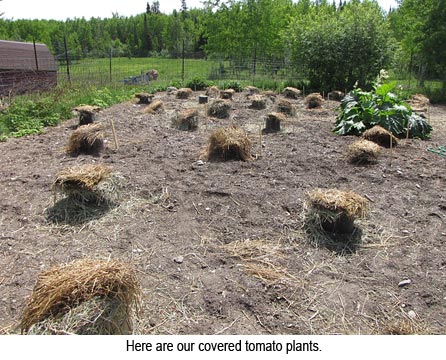 I drove in and sure enough, Gina quickly helped me load 50 more pots into the car. (I told her I'd return them today.) When I got home, Will and I finished covering the plants then set a cap of hay on each one as they do have holes and we didn't want frost seeping inside. We had a little corn and beans up, so I quickly hoed a little dirt over each plant.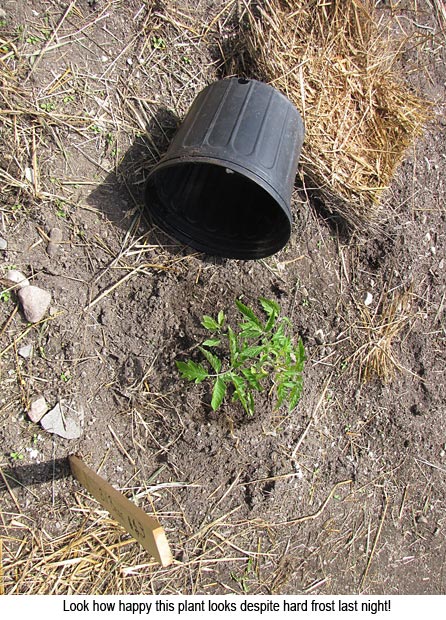 This morning I walked down and uncovered a few tomatoes. They are in perfect shape! Will is uncovering the rest right now as our temperatures are swiftly climbing and no cold nights in the forecast. Whew! — Jackie