Friday, September 9th, 2016 by Jackie Clay | 4 Comments »
And while he was here, Hondo decided he needed to be held on David's lap like he used to be when he was a pup. Unfortunately, Hondo's a lot bigger now, but he still likes being there!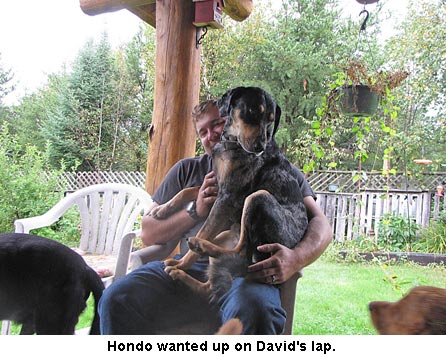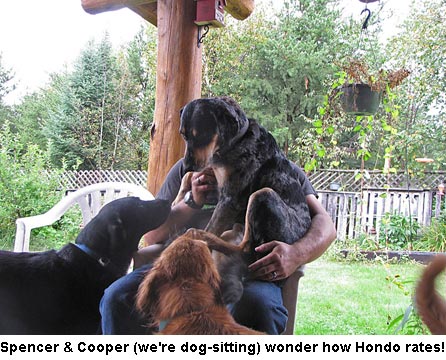 Will harvested most of our Bear Island Chippewa flour corn as the Blue Jays were getting into it. They were also getting in our Yukon Supreme sweet corn, so I've pulled all of that too. I sat on the front porch and tied all the shucked corn up into strings so it could continue drying out without molding — it will if left in the shuck.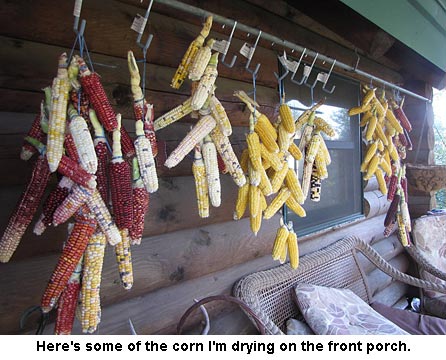 I've got lots more to do but will get on that after my trip to Florida. See you when I get back. I'll take plenty of pictures. And if any of you can come to the booth at the expo, please stop by and say "hi!" — Jackie