Click here to download Backwoods Home Magazine's current Media Kit. (PDF)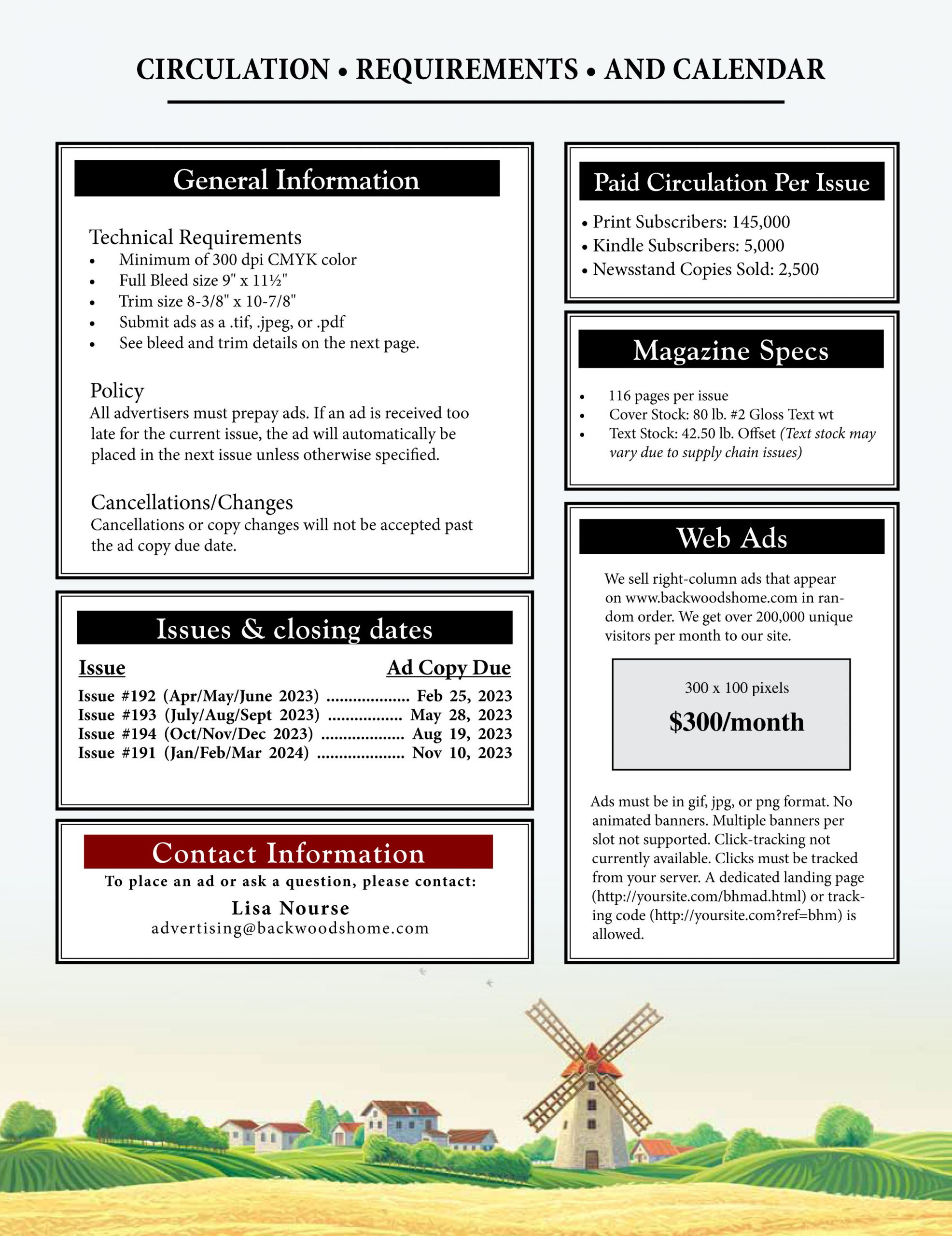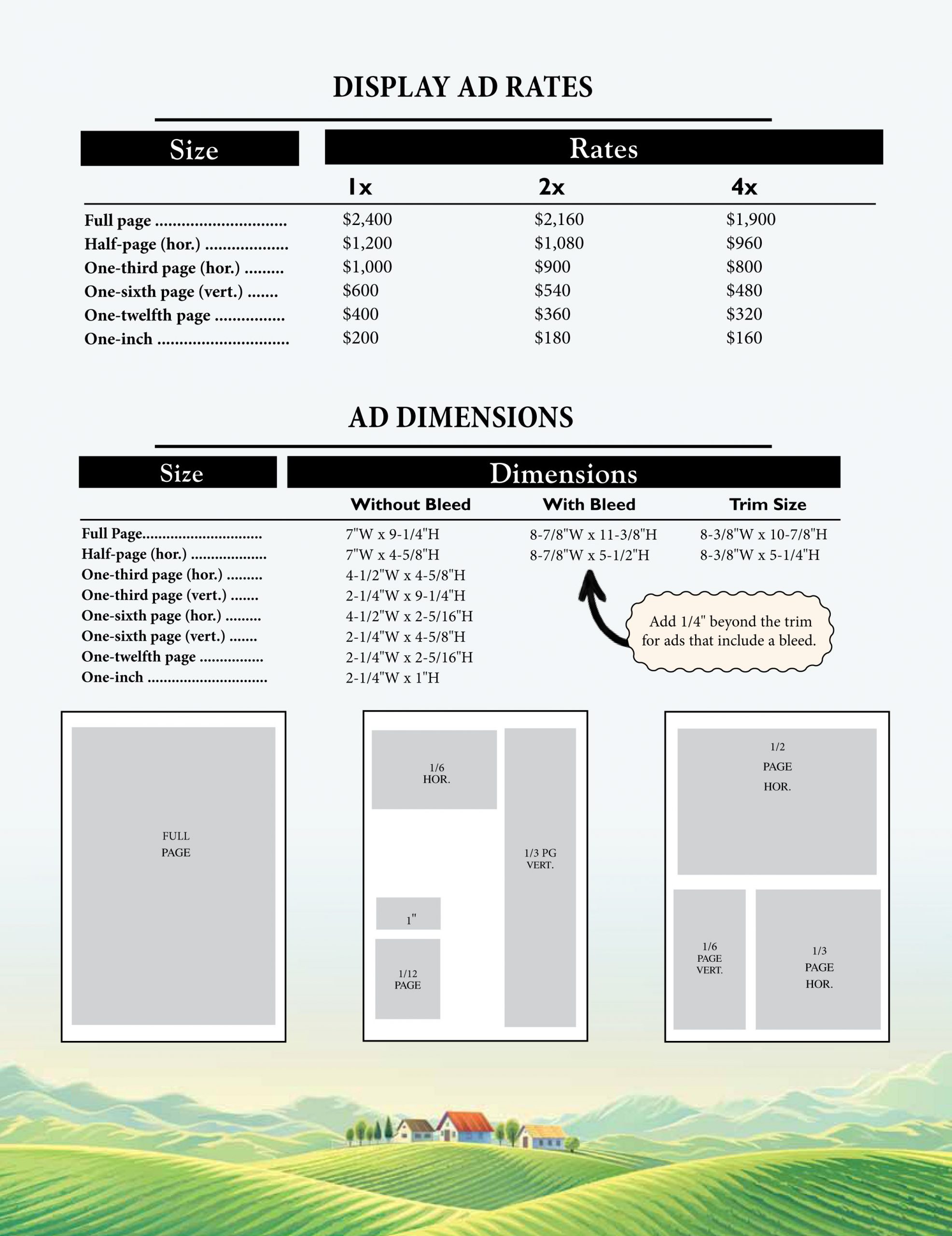 To place an order for your advertisement, please email our advertising manager at advertising@backwoodshome.com.
DIGITAL ADVERTISING
May we have more than one banner at a time showing?
Yes, you may purchase multiple right-side banner slots.
What does it cost to advertise on the Backwoods Home website?
All rates are per banner account per calendar month with unlimited exposures and click-throughs. All banner dimensions in pixels.
Right-column banners currently appear on most pages of our website. You can expect your banner to average more than 8,000 exposures per day.
Banners are displayed in random order which changes with each page display.
Short pages display a randomly selected number of banners to fit page.
$300
NOTE: Banners must be in gif, jpg, or png format. No animated banners. Multiple banners per slot not supported. Click-tracking not currently available. Clicks must be tracked from your server. Dedicated landing page (http://yoursite.com/bhmad.html) or tracking code (http://yoursite.com?ref=bhm) okay.
Maximum file size: 60 KB
Graphics should be correctly sized in .GIF, .PNG, or .JPG format.
Send graphics as an email attachment to: advertising@backwoodshome.com
Please use the subject line "Banner Ad Graphics"
In the body of the email, please include:
the URL to which you want the banner to link.
Eg.: http://www.yoursite.com or http://www.yoursite.com/backwoods.html
and, if you have not already provided this information, include
Company name, address, zip
Contact name
Phone number
# months to run the banner
Date to start displaying the banner if you do not want us to start it immediately.
Additional terms and conditions
Advertising is not considered accepted and banners will not be scheduled for inclusion until payment has been received and cleared and ad graphics have been approved.
All rates are in U.S. dollars.
We do not accept any keyword, content, text link, or in-line advertising of any kind.
We do not accept advertising from or for anyone or anything that contains or promotes any type of pornography or any hate, bigotry or other stupidity.
We reserve the right not to accept ads from or for anyone or anything we, in our sole judgement, feel to be inappropriate for Backwoods Home Magazine and/or the Backwoods Home Magazine website.