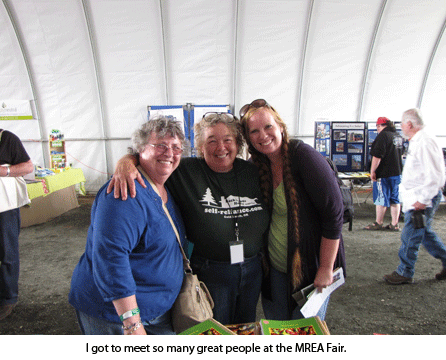 We are slowly recovering from the three-day MREA Fair in Custer, Wisconsin, this last weekend (plus the day of driving and setting up the booth). Except for Sunday, when it poured rain, the weather was nice and there was a great turnout. We met a whole lot of folks who knew us and names I connected from the blog. It was like going to a huge family reunion and meeting everybody in person! We also made a lot of new friends and new subscribers to the magazine, so our "family" is now even larger.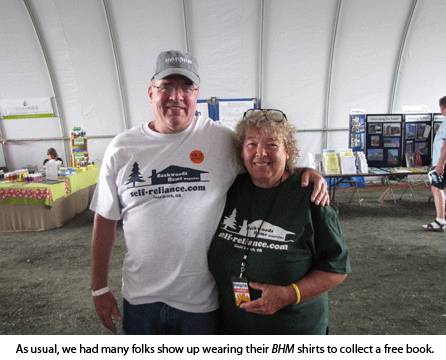 It was great to hear what other homesteaders and people interested in becoming more self-reliant were doing. How encouraging to us all!
We especially enjoyed being next to the Valdez family, who invented and are selling the CobraHead hoe. I've wanted one of those very handy hoes for years and years and finally came away with not only one, but two (one a short-handled cultivator handy for raised beds and containers!). If you don't know about the CobraHeads, they have a small, oval-shaped blade on top of a swan-necked steel rod attached to the hoe handle. They are simply great for weeding in close quarters, rooting out long-rooted weeds, and making rows for seeding. I got to play in their box of dirt several times during the fair with the short-handled hoe, just to keep in contact with my gardening roots while away at the fair.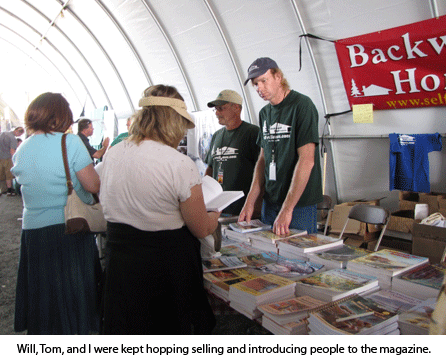 Will and I especially thank all the kind BHM folks who stopped by with cards and wedding gifts at the fair. It was so thoughtful and sweet. Know that we appreciated it! THANK YOU SO MUCH!
We had a lot of fun, but boy were we glad to get home and back to our homestead routine. My cow, Lace, gave me a big lick when I started to milk the first time. What a sweet cow! — Jackie