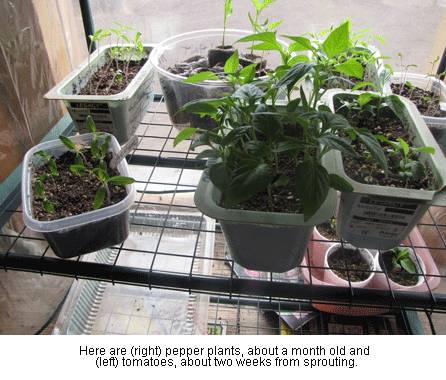 One day it's 65 degrees, and the next it's snowing! But that's springtime in northern Minnesota. On the warm days, Will's been removing the black dirt next to the house and under the new porch-to-be and replacing it with gravel from our gravel pit. That way any moisture will drain down and away from the house. With the black dirt it would not have drained off and could have possibly affected our block basement wall.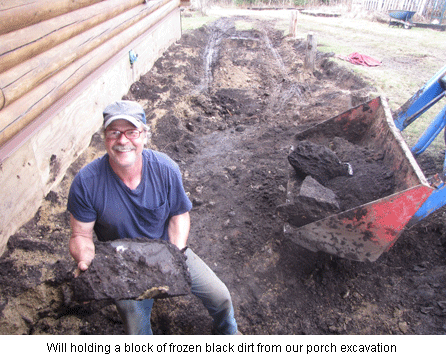 There was still frost in the shaded corner of the yard and Will had to hack it into blocks and hand-chuck it into the tractor bucket.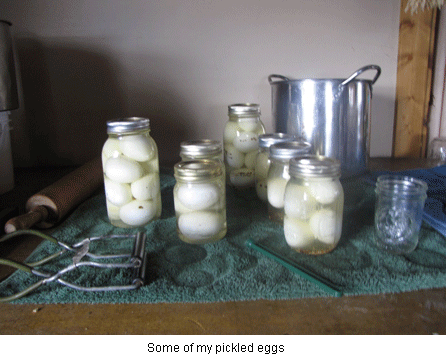 Meanwhile, I've been transplanting peppers and pickling our surplus eggs. Eggs are real easy to pickle and store in the pantry until I need them to make deviled eggs or egg salad during the winter when eggs are not so abundant. We like them with a little "spunk," so I add a couple of tablespoons full of hot pepper ring juice (vinegar/spices) too. I'm doing about two dozen eggs a day and they're starting to add up. How nice!