A homeschooling friend asked if their group could come out and tour our homestead on Saturday. Always happy to encourage new homesteaders, especially kids, we said YES!
Boy, was that fun! We had a yard full of thrilled kids, the oldest being about ten. They petted and fed the goats, calves, and baby pigs. They ran, laughed, squealed, and learned a lot about our homestead. One little girl came into our house and said, "This is my dream house!"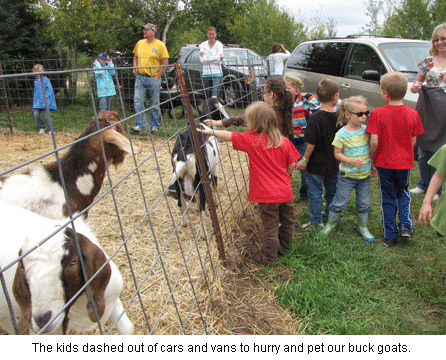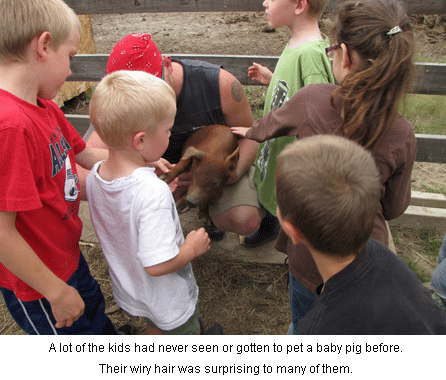 We also took them into the garden where they ran through the corn, picked ears and ate it raw. They really thought that was a treat. Of course, they got to eat ripe tomatoes too and learned how carrots grow. I think a lot of the families will be back with their kids for a more personal tour. Most parents were very interested in learning more about homesteading and some already had acreage where others were planning on moving to some homestead land.
What a fun afternoon!