Our Thanksgiving will be small and quiet with only David, Will, and me around the table. Of course our house pets, Mittens, Spencer, and Hondo, will share our bounty with us and the livestock will get special treats to celebrate our bountiful year.
Hondo is getting huge for a "puppy" only three months old! And he's so smart, already being potty trained, going to the door when he needs outside, sitting on command with military precision (if you don't praise him right away he does a "double sit," sitting on his tail with his legs sticking right out under him), and he already is bringing in firewood with Spencer! He also has learned that Will's comfortable old chair is doggy friendly. Sometimes he shares it with Spencer and sometimes he gets it before Spencer does! When Will comes in, he has to evict the dogs to sit down. Hondo is the last one out, giving Will the "do you really, really mean "get down"? Or is it just a suggestion" look.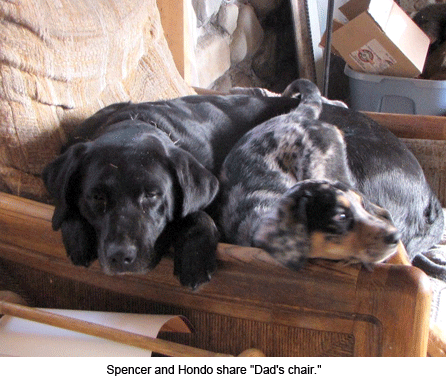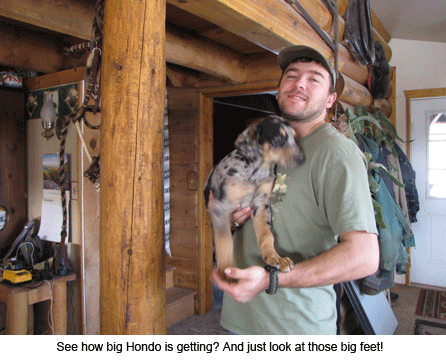 Such a fun addition to our homestead. He already "guards" the gate to the goat pasture while I go in to feed grain. But I don't know what would happen if one of the goats challenged him. Right now, they just play the game and stay away from the gate.
Again, have a real Happy Thanksgiving and count your blessings! — Jackie