We actually got some Glass Gem corn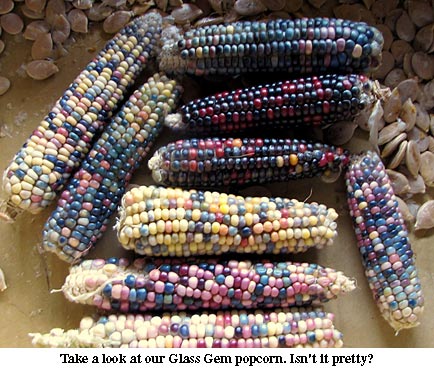 After a long summer of touch and go, I discovered yesterday that we actually had some mature Glass Gem popcorn! Some friends stopped by and we were giving the "tour" of our gardens and while in the berry patch, I browsed through some brown stalks of Glass Gem corn with the ears still on. Surprise! I got color. Wow! We didn't think it had made it but obviously it went on and ripened after the first frosts nipped the plants. Tomorrow I'll go out and pick all that I can find. But the ears I did find in just a few minutes were simply gorgeous with brilliant, unusual colors on four- to six-inch cobs. We may not have enough to sell next year but at least we can replant with the seed we save and know it'll make a crop here even though it's a long-season corn (about 110 days).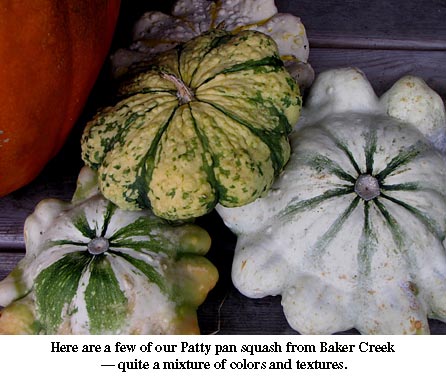 Will laid the last of the rock on the new barn foundation yesterday and today he spent hours pulling the tomato cages and stakes in the garden while I spent hours on the phone at the nursing home where Javid is, talking and waiting to talk to a Social Security representative as he is on SSI and needs to get his information changed over from Montana to Minnesota. Why is it that all government agencies make everything so complicated and HARD? Wow, a study in frustration, for sure.
Hopefully, tomorrow I can start canning carrots. They're so big and juicy they just beg to go in jars! In fact, if you just toss them in a bucket, they split down the side they're so crisp. Mmmmm. — Jackie