Boy is it hard to get things done outside when it's raining all day, every day. Grump, grump, grump! I pulled our last carrots and found that the deer had gotten in the open gate and munched off all the tops and pulled about a third of the row. So I quickly pulled the rest … including some the deer had eaten a little of the top. I DO cut off the deer munched parts!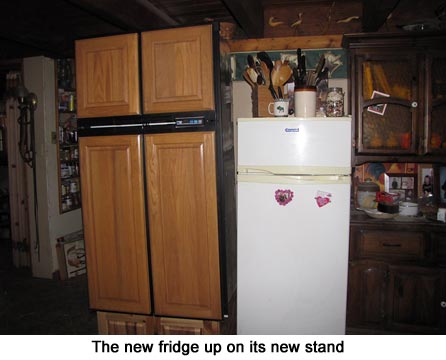 Meanwhile, Will has been working inside. He re-manufactured one of our new top kitchen cabinets to fit under the new refrigerator. We wanted it moved up some as the fridge part was just too low. In the RV, it sat up on a little step so now it sits on a 12-inch cabinet that I can use to store some miscellaneous stuff. More storage is always good. He has all of the gas fittings so now he has to get it hooked up and we'll (hopefully) be in business. He is also continuing to install insulation in the enclosed back porch so it (and the house) will be warmer. Eventually, we'll be heating that porch, which will give us additional greenhouse space, come spring. As the firewood is used, that will free up growing bench space. Pretty cool.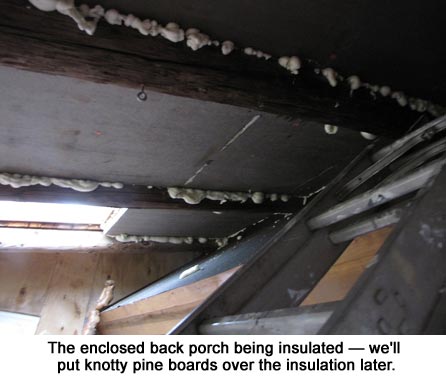 I'm still harvesting pumpkin, squash, and bean seeds for our little seed business. I really love those crops. The seeds are so cheerful, too; nice and plump, ready to grow. And as the first germination tests have indicated, they ARE ready to grow!
All this rain has Spencer and Mittens depressed. They don't go out much at all. In fact, Mittens goes out more than Spencer. That dog hates rain! Go figure; he loves to swim but hates the rain. Mittens goes outside and gets wet and doesn't seem to mind. But even Mittens is spending more time stretched out on the back of Will's new overstuffed chair. I know the feeling.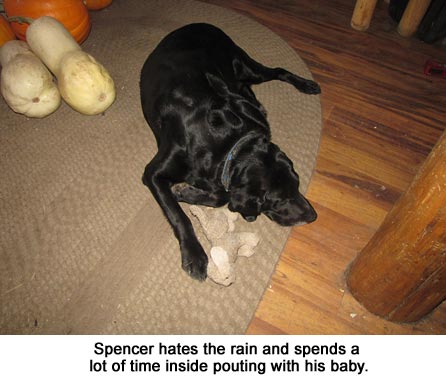 Oh, by the way, it's been suggested that I ask all of you for your favorite family traditional recipes for the holiday meals. I thought that was a terrific idea so are any of you willing to share? — Jackie