I've been cooking and baking up a storm today in preparation of our family's Thanksgiving feast. I managed to do two of Will's very favorite "pumpkin" pie made with Hopi Pale Grey squash, an apple pie, cheesecake, and pecan tartlets. And the garlic mashed potatoes are in the oven now so I just have to reheat them tomorrow.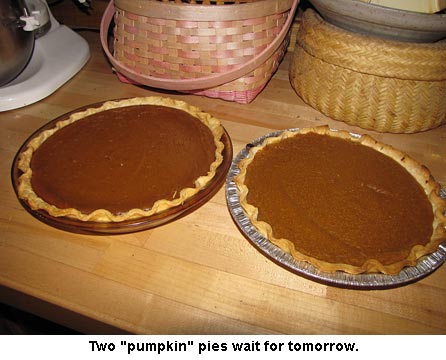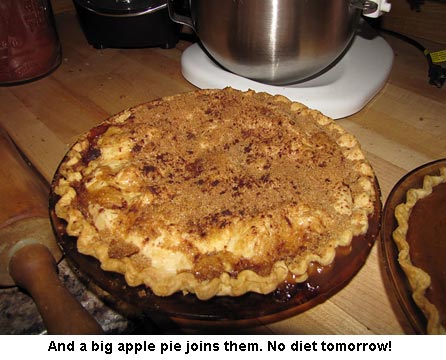 Amid all the tearing around and feasting, please take time to be truly thankful for all we have. We homesteaders are a blessed lot!
I just had to show you another Hondo picture. Last night he was again up on the "bad dog" couch but he'd fluffed the pillows just right and plopped down with both his hind end and head on his favorites — with a big smile on his face. I think he was dreaming of turkey leftovers!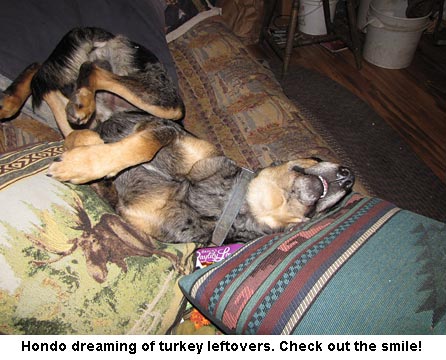 Happy Thanksgiving all! — Jackie