First off, Will's trying to get started haying and the last time he set out to cut hay, it poured rain even though the weather radio said "sunny and hot." Ha! Then David's rear end went out on his '99 GMC pickup, which he uses at work.  And, of course, we were all pretty broke. Then, for the grand finale, the yearling calves got out and ended up in the main garden. Luckily, at 5 A.M., I heard a cow moo right below our bedroom window and I quickly got up and ran out to the garden. They only had time to munch a couple mouthfuls of corn leaves before I chased them out. (But on the way, I slipped in the wet grass and fell smack in a very fresh cow pie!)
Fast forward a couple of days — David found a used rear end in Grand Rapids, a city about 60 miles from us. But, when he and Will examined it, they decided the housing was too rusty. David had rebuilt the old one only two years ago, including new brakes & rotors.  So they spent a whole day taking the gears out of the new rear end to put in David's old housing. Ashley and I played "go-fer," driving for parts. While they were at it, they also welded a sturdy patch on David's frame, which was very rusted.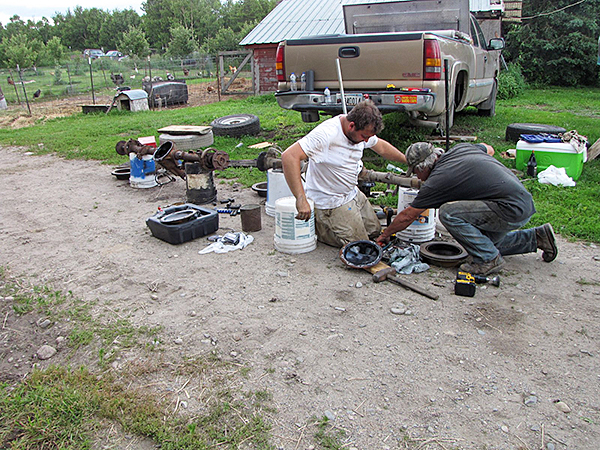 The mosquitoes were bad last night, but David and Will were able to get the rebuilt rear end back in the truck. They didn't have time to get the tires mounted back on or give it a thorough once-over to make sure they didn't miss anything.
Now Will has two fields of hay down. One is at home and the other about two miles away.  We were kind of nervous as they called for a 50% chance of rain yesterday. But we didn't get any rain. Whew!
Today, hopefully, Will can get that hay baled. We need some extra as those bad yearlings are now shut in the training ring with a mama cow with a new calf.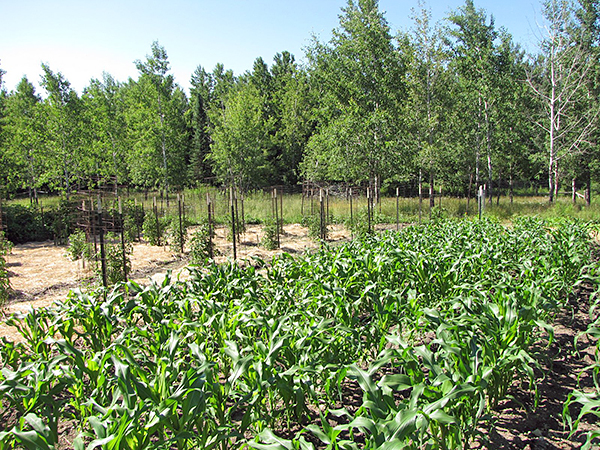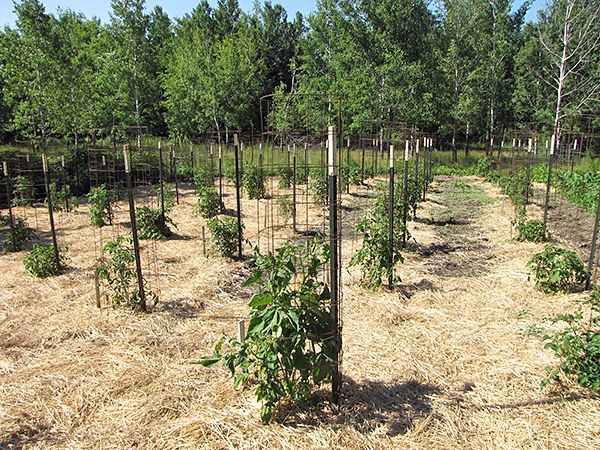 The gardens look great. The main garden by the house is best as it has had many years of rotted manure and mulch to improve the soil.  But it all looks pretty good. (Please God, no hail … or cows!) — Jackie