On Saturday, Will fired up the sawmill and cut a nice pine log into boards after changing the belt, which had frayed and come off. Then, that afternoon, he and David went to our logger friend's place and loaded a big trailer load of cedar logs. The smaller ones will be fence posts on our new forty acres. The larger ones will be fence posts for the new corral Will wants to build where we feed the horses and cattle big round bales during the winter so they don't gobble up and trample the early spring pasture before it's grown up high enough. The very large logs will be turned into boards and siding on the sawmill. We now have a lot of potential building material!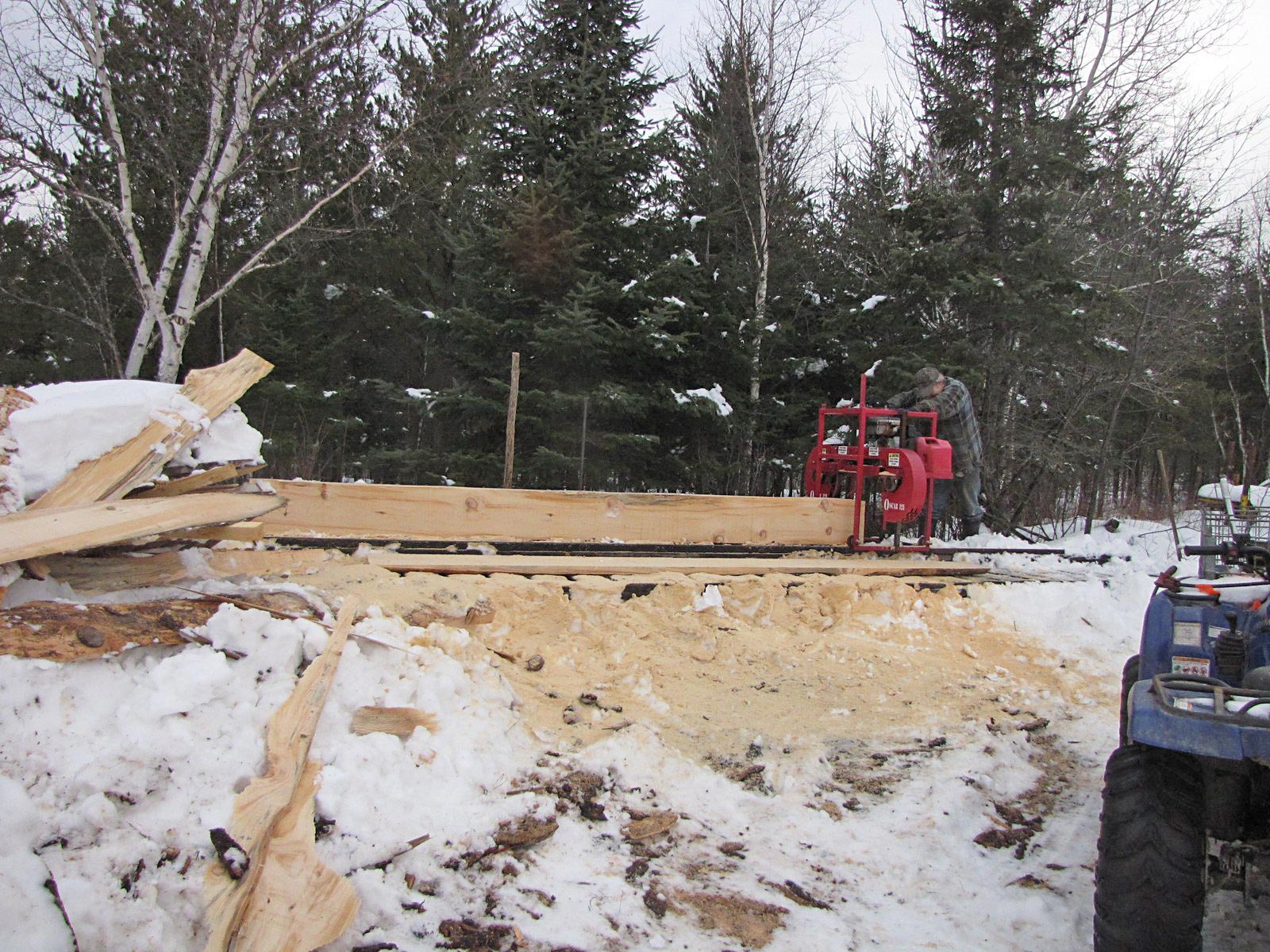 On Sunday, we drove down to son Bill's for our granddaughter Ava's 6th birthday party. But on the way down, the Subaru overheated (again!). So we had to stop twice for antifreeze and then for a new thermostat. After the party, Bill, David, and Will worked on installing the thermostat in Bill's heated garage. It didn't take long and we haven't had an overheating issue since. I hope that was it. After the party, our grandson Mason got out his light sabers and he and David dueled in the kitchen. Mason "won" while David was distracted by someone talking to him. The Force was not with him.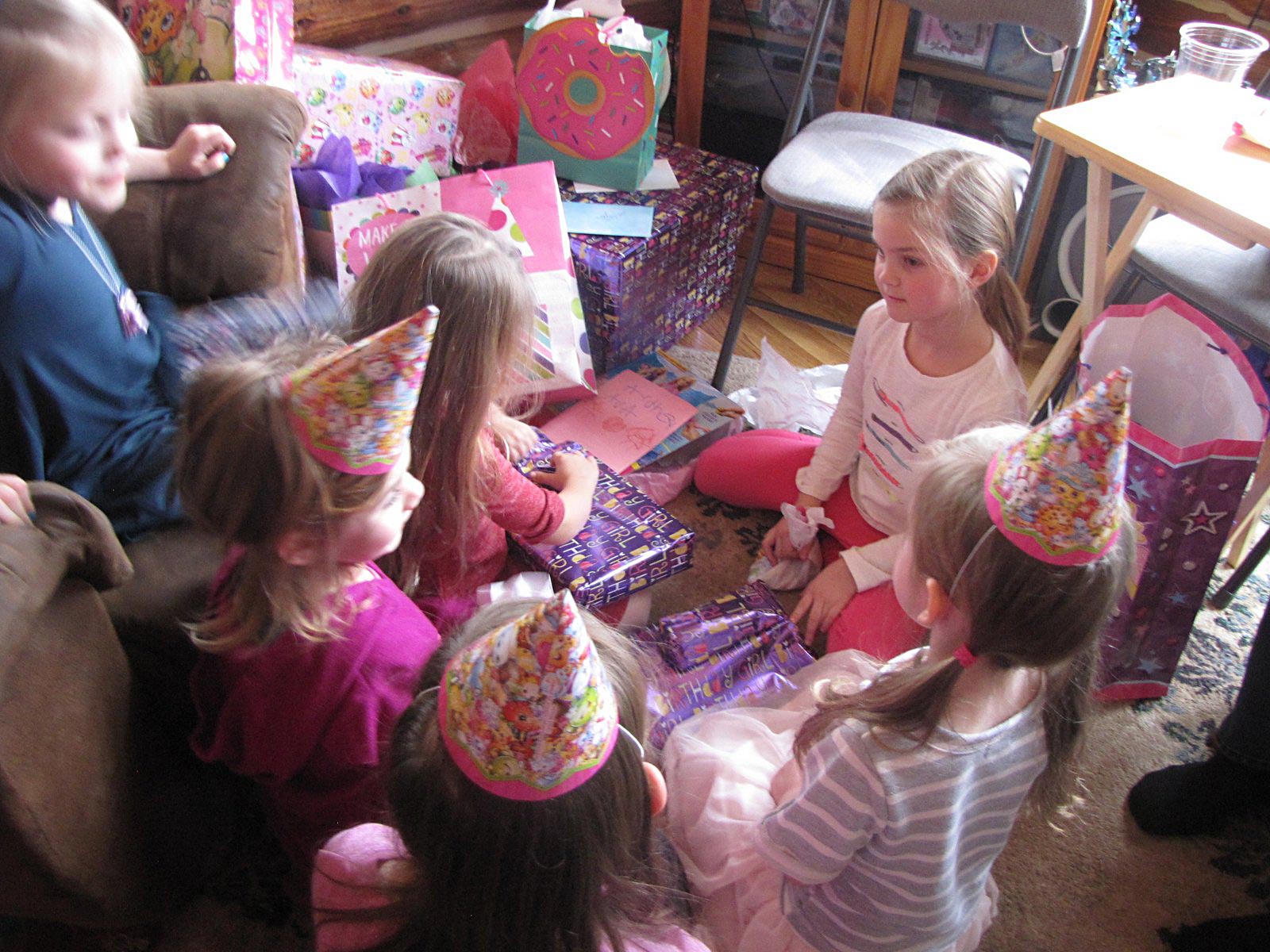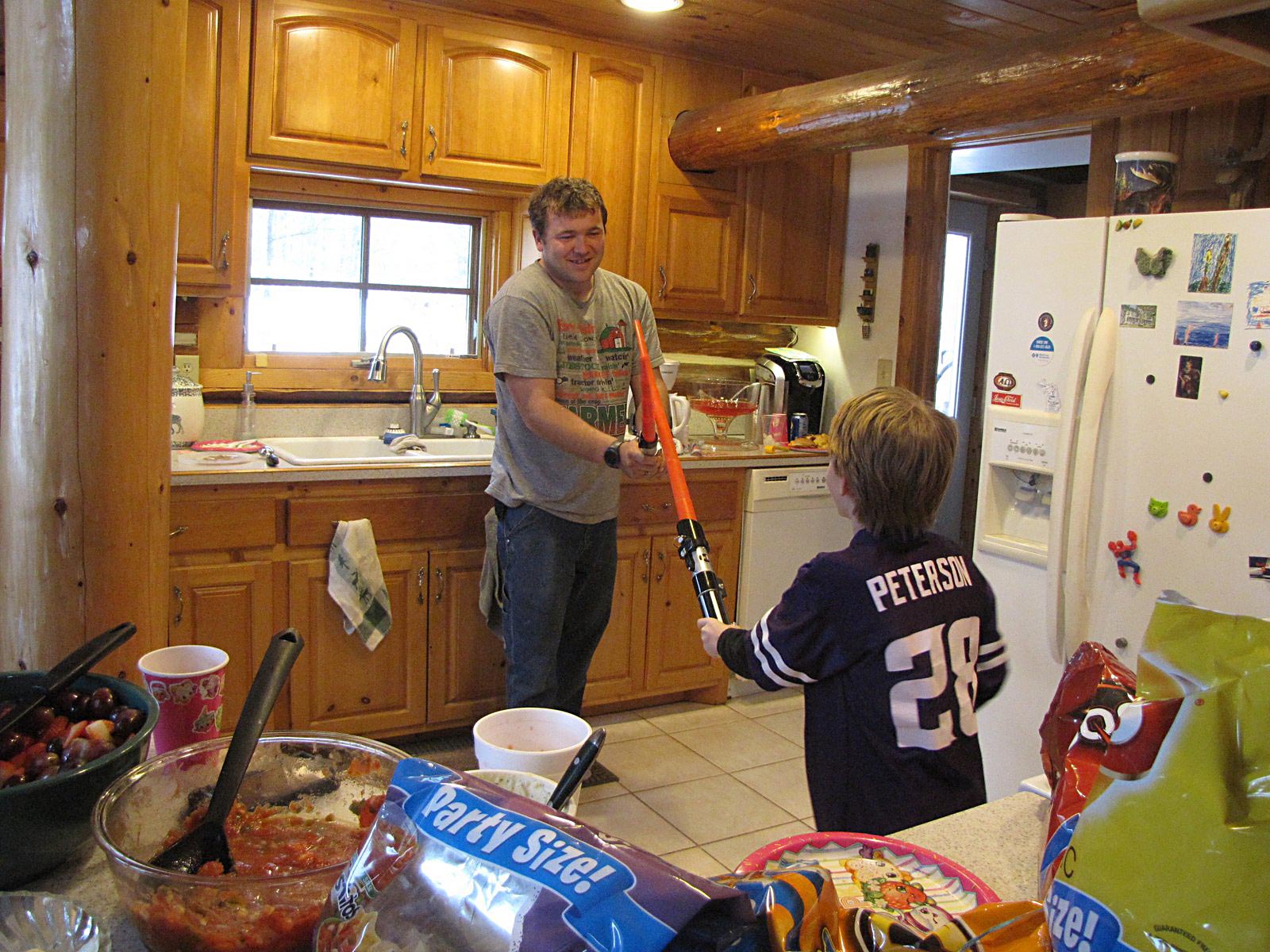 Last night, we had to laugh. Spencer is like a cat in cleaning his feet SO thoroughly. He even holds his hind foot down with his front foot so he can clean the hairs between the pads! We have SUCH smart animals around here!
Today I have to work on the computer while Will finds out why our four-wheeler won't start. Maybe a bad battery connection? Earlier, we set out big round bales for the big livestock and when I went to hop on the four-wheeler to go down to open the pasture gate, no dice. So I walked. Oh well, it's good exercise, right? — Jackie