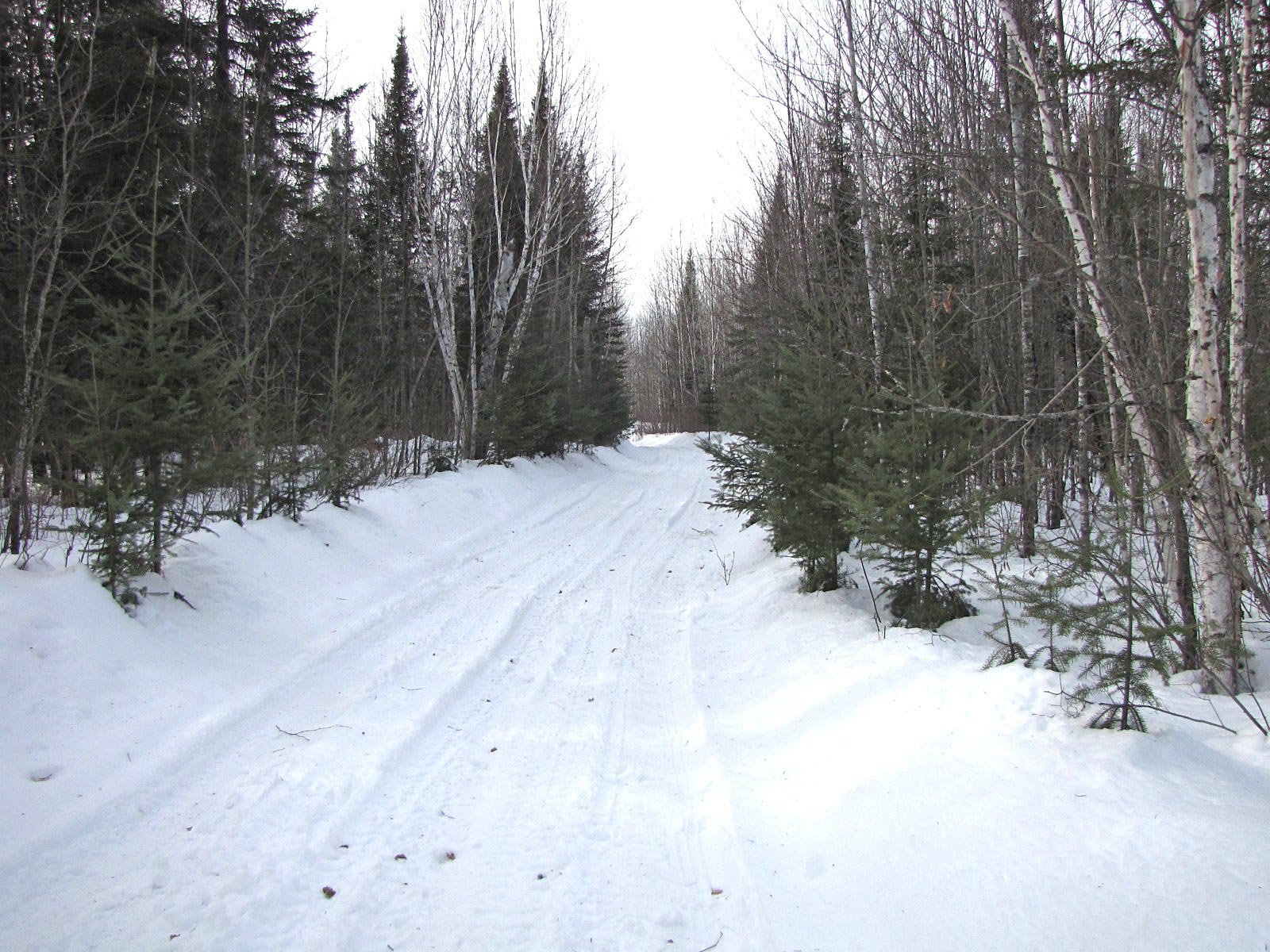 Thankfully our projected freezing rain and 8 inches of snow turned south before reaching us today. That's especially nice as yesterday David was able to throw together his very own storage barn. Well, a temporary one, anyhow. He needed a place where he could store material and tools, under cover so he didn't have to spend an hour or more ferrying his stuff to the building site and then back again. Now he just has to add a bit of touch-up siding and a front wall and it's accomplished. He and Ashley have already bought all of the treated plywood subflooring and most of the OSB for the walls for both downstairs and upstairs. Add that to their on-sale-really-cheap windows and they're off to a great start. With no debt!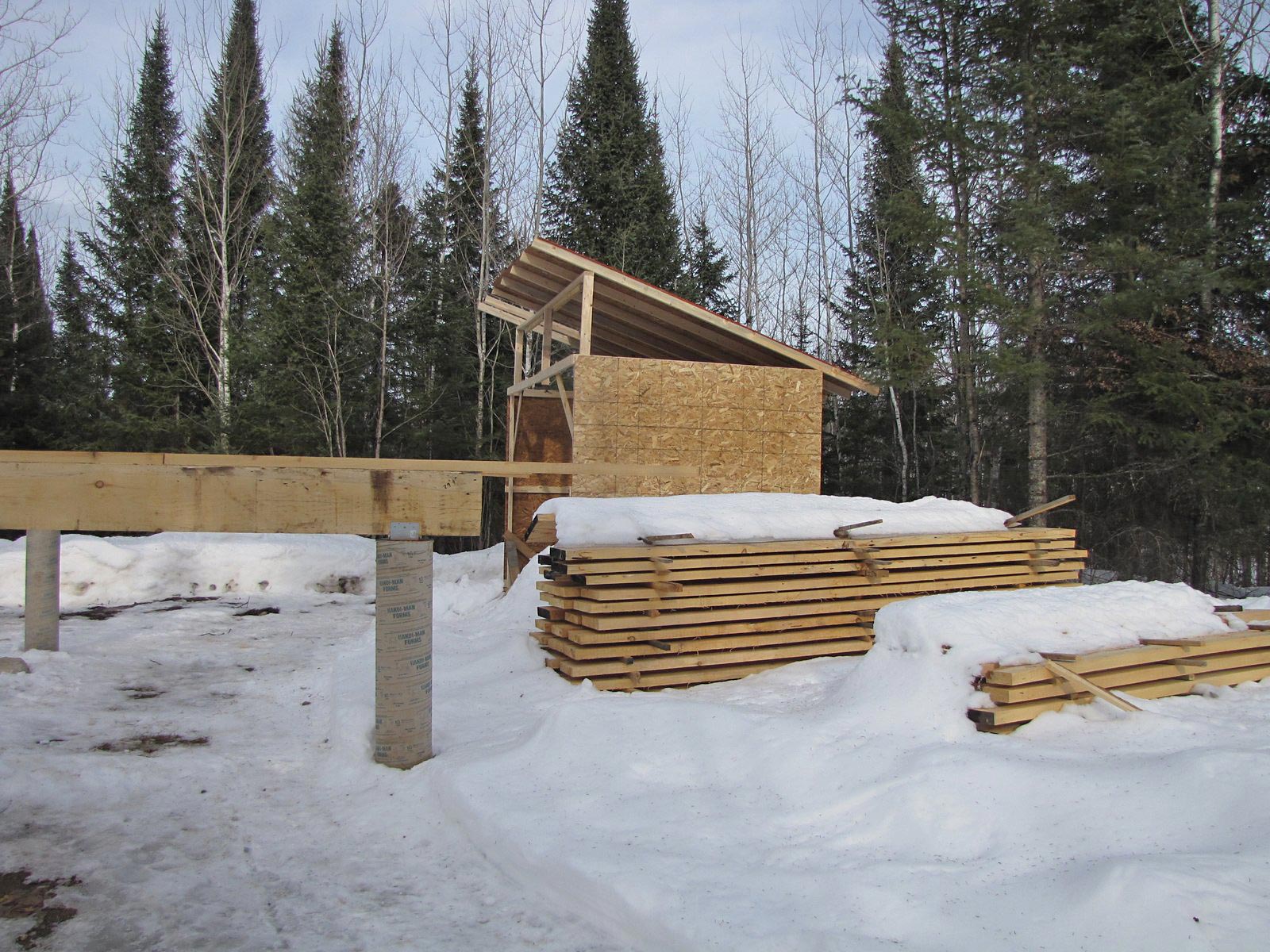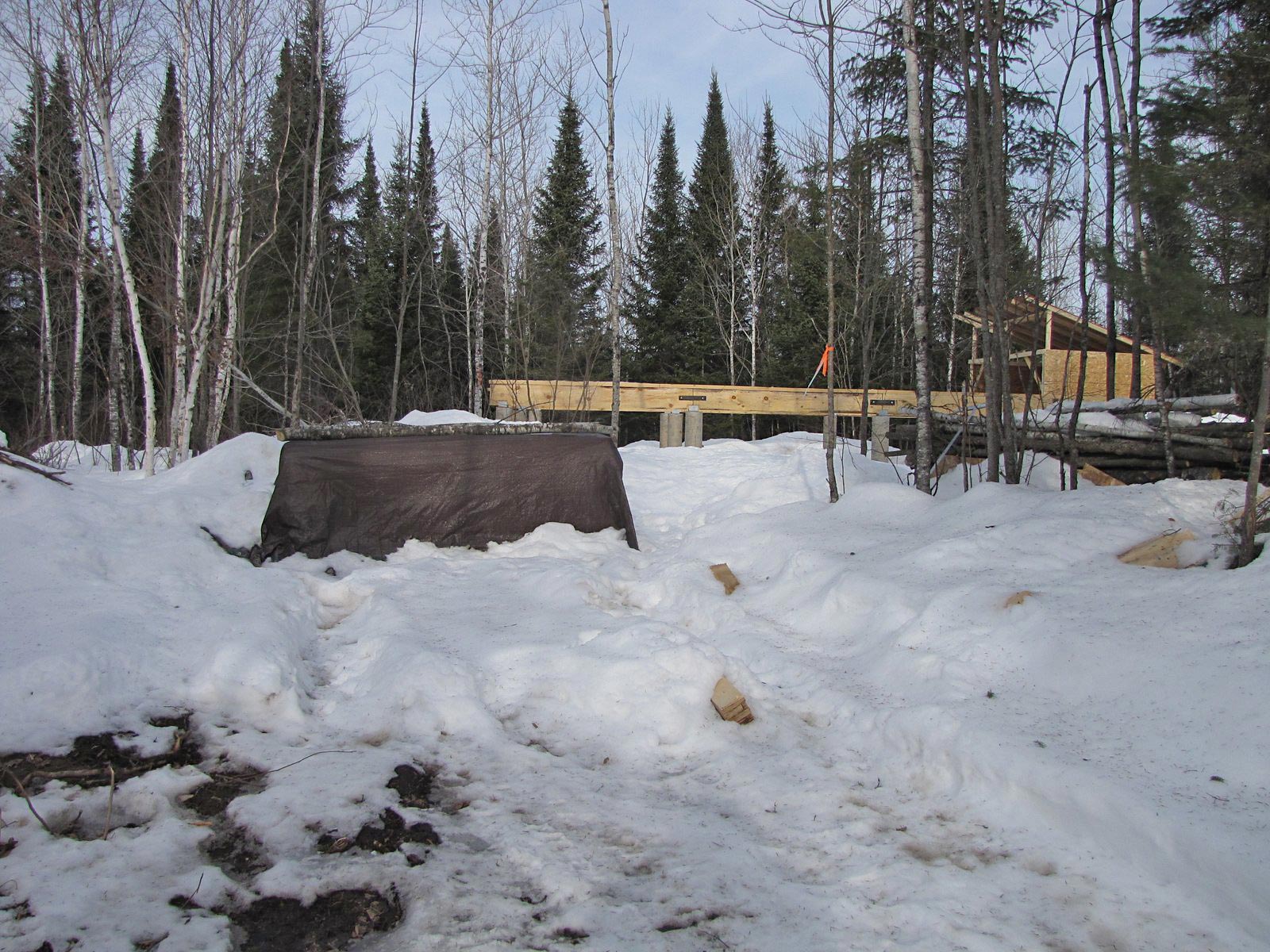 And Will has been working on thawing out our frozen barn well. It's a lot shallower than our 375-foot house well with its 200′ of water line, buried 8′ in the frozen ground. As the barn's line is always drained, the frozen spot had to be right at the well casing. Yesterday, Will built a fire to help thaw out the ground around the casing. It worked. But it did melt the insulation off the wires down in the well. So today he's trying to get the pump pulled so he can replace the wiring. And he said there's water down in the well so that's great. If he can get it thawed and working again up to the barn, we can run a hose up to the house and keep our water storage tanks filled. Wow, would that be nice!
I've already made two trips to the Idington spring with 5-gallon water containers. Either I've gotten old or water's heavier than it used to be! Yep, the water must be heavier … Then I made a run early this morning to wash clothes in town. I really hate that! Especially all those quarters the machines quickly ate up.
More of the peppers are popping up and those first ones are sure getting nice. This afternoon I'm planting some snapdragons as I'm sure spring will come … sooner or later. Flowers are always nice. — Jackie