First off, David and Will have been working on starting the subfloor of the new cabin. It was cold and very windy but they got a good start even though the cold made squeezing the subfloor adhesive out of the caulking tube very hard. All went well until David got a fire call. (He's on a volunteer fire department.) So David tore off and Will worked awhile longer then came home to warm up. (Luckily, it was just a roadside grass fire due to someone tossing a cigarette out a car window because aside from a small DNR crew, there were only two firefighters available to take the call. The fire was out quickly with just one truck on the scene.) David came home and he and Will continued working on the cabin floor until after dark. Half is done!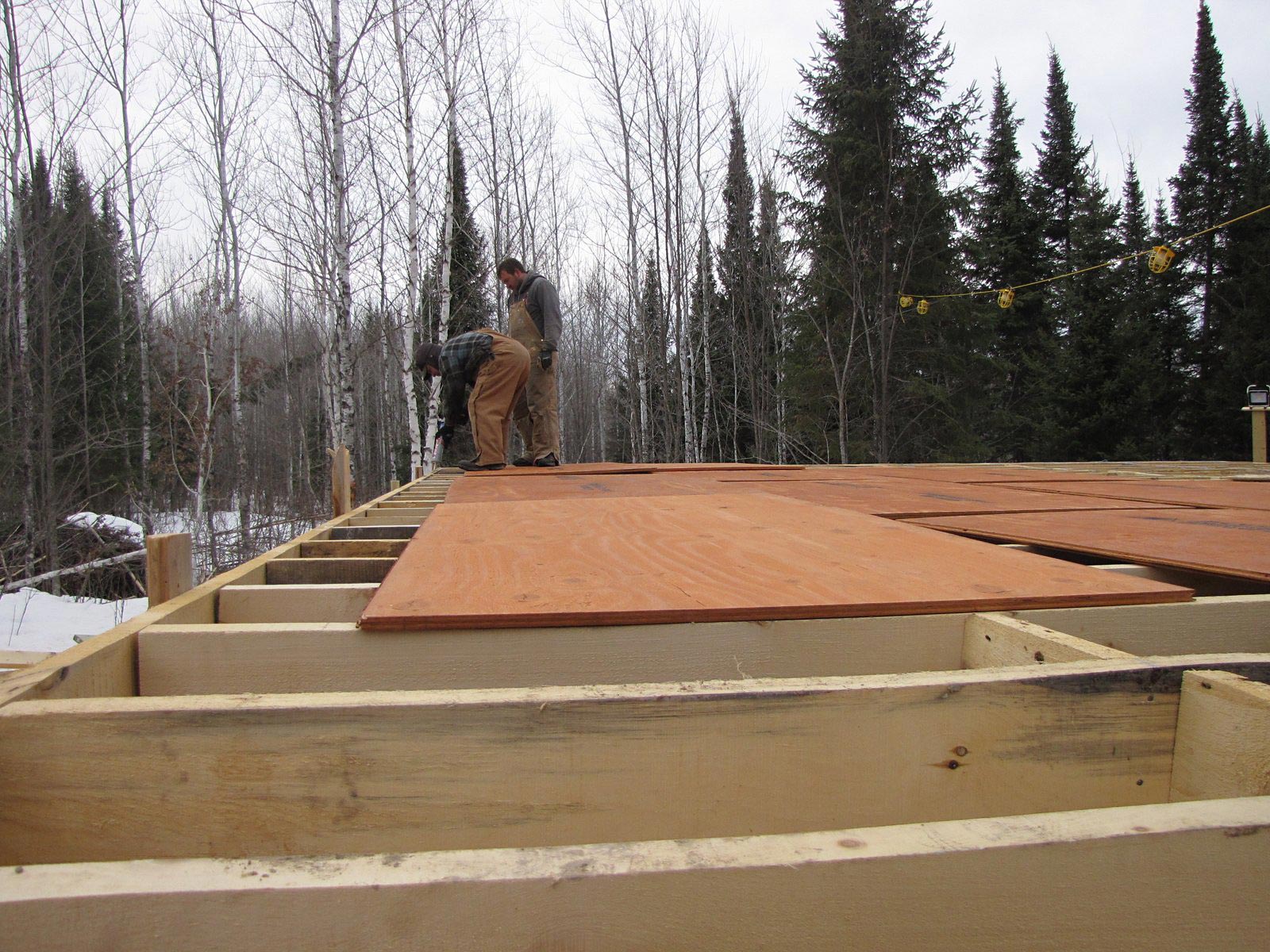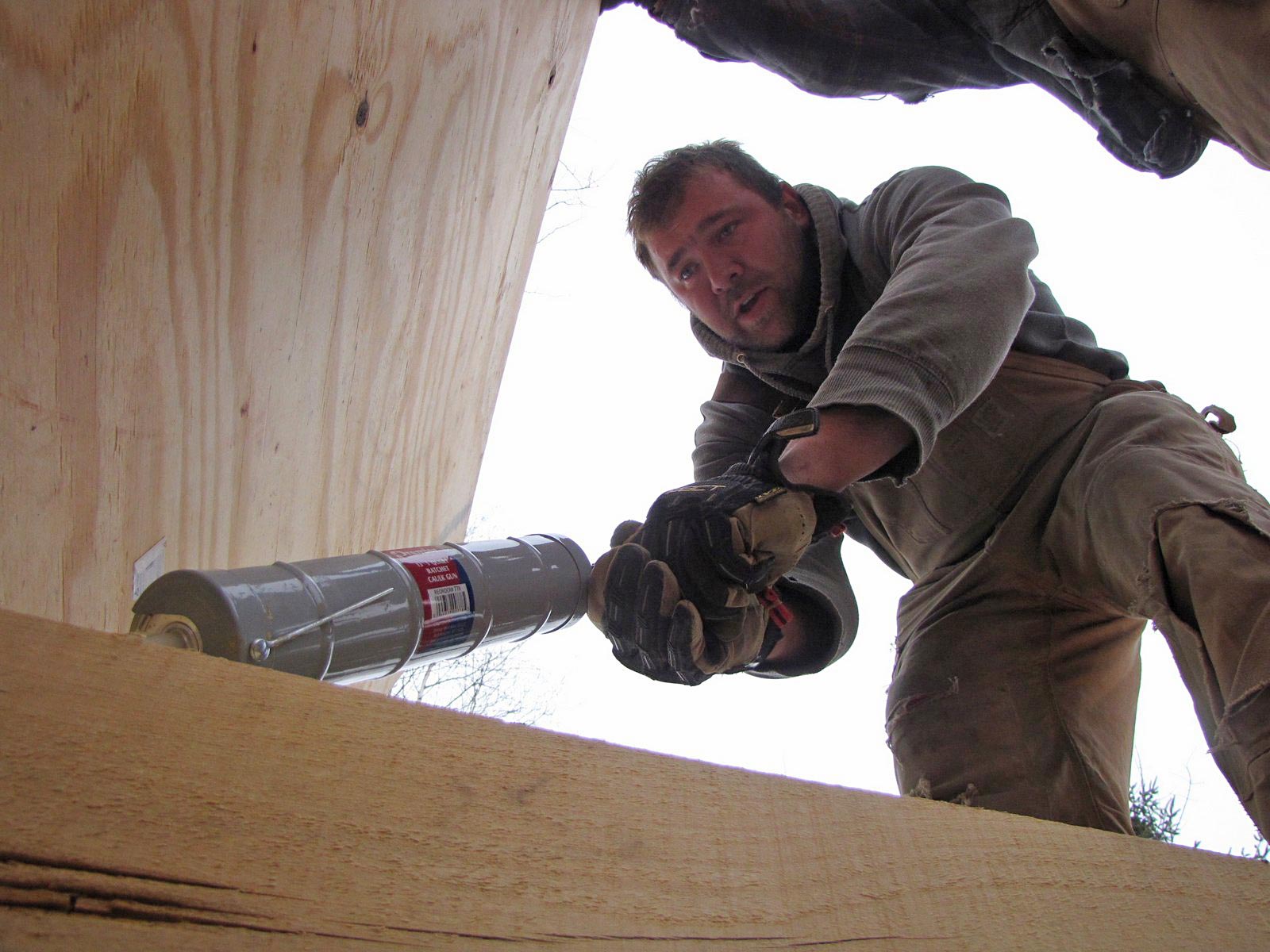 Ashley was working in Bemidji, a three-hour drive away so she hadn't had a chance to clean out the baby duckling's plastic tote home. It was getting pretty stinky! So David drew a short bath for them to play in while he cleaned their house and put in fresh shavings. They sure enjoyed that! (After all, who but a homesteader would have ducks in the bathtub?)
The next morning was a bit hectic. Bill and his family were coming for a belated Easter dinner and also Ashley's dad and his girlfriend were bringing up the doors and windows they'd gotten at Menard's on a killer sale. So David took off to Cook to help unload the material into their storage building. Ashley drove separately so she could pick up Javid in his van so he could enjoy dinner with us all.
We had a good turkey dinner and plenty of visiting. Ava loves Ashley's ducklings and went upstairs and brought down the "friendly" one to hold on the couch. All I thought was "Please don't poop on her!"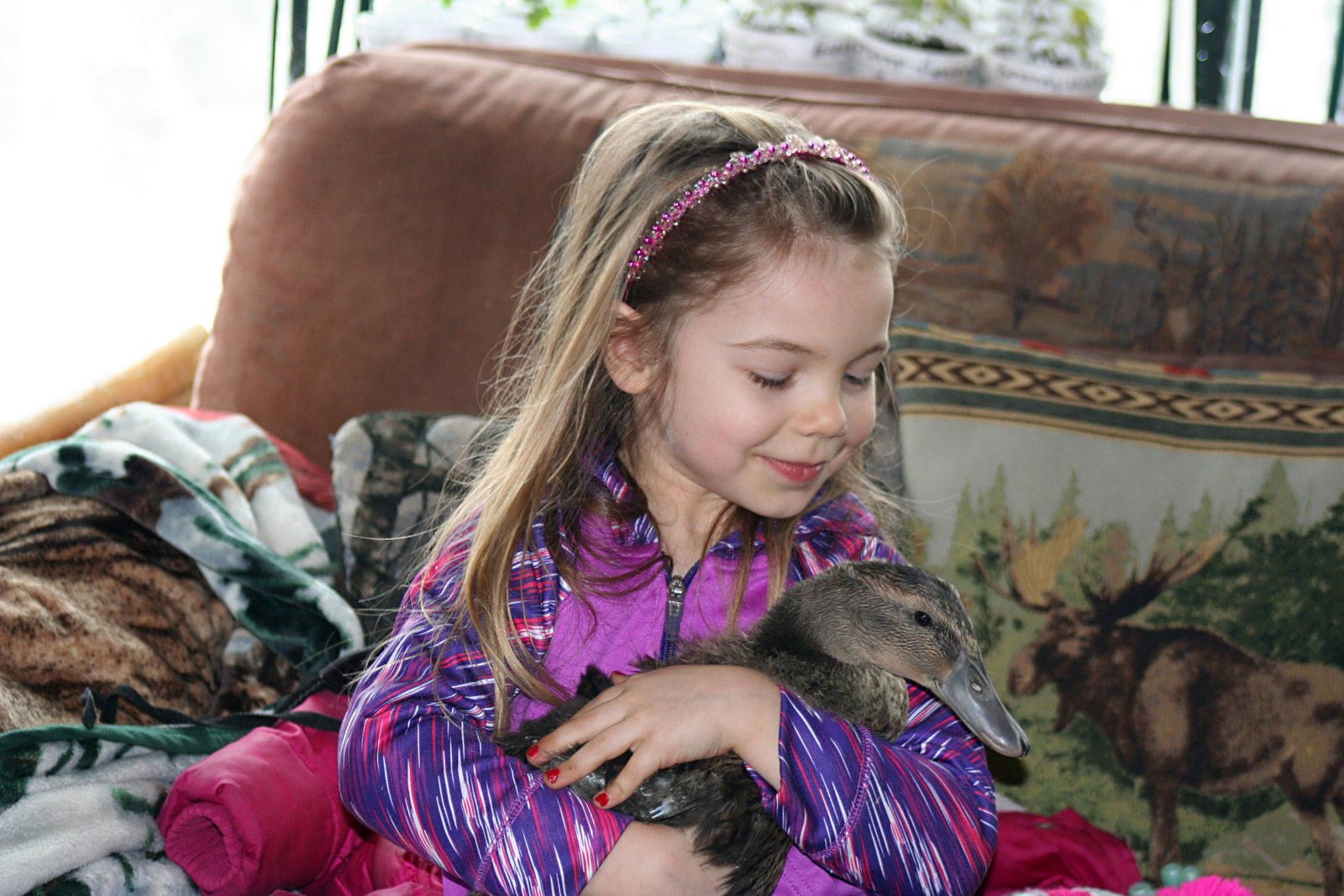 Ashley is now our cow midwife and has religiously checked on Comet, our most-pregnant mama cow who was a week late in delivering her calf. She even went down at night to sit with Comet and play music for her.
But, of course, yesterday we had a big spring snowstorm. We just KNEW Comet would have her calf in that. But as of late last night, no calf and no sign of impending labor. This morning, early, David was waiting to get a call from work to see if and when he'd have to go in so he took the ATV down to check on Comet, through seven inches of fresh snow. And he came right back! Yep, a calf. She was just born, in the barn, and still plenty wet.
As it was only twenty degrees, Will brought the calf up to the house to dry off in front of the wood stove. She was shivering and he didn't want to chance any ears or part of her tail freezing. She dried off well, then we took her back to her mother. I got her to suck several times so she's off to a good start now. It IS depressing, with all this snow and wind when the "normal" temperature this time of year is 45 degrees!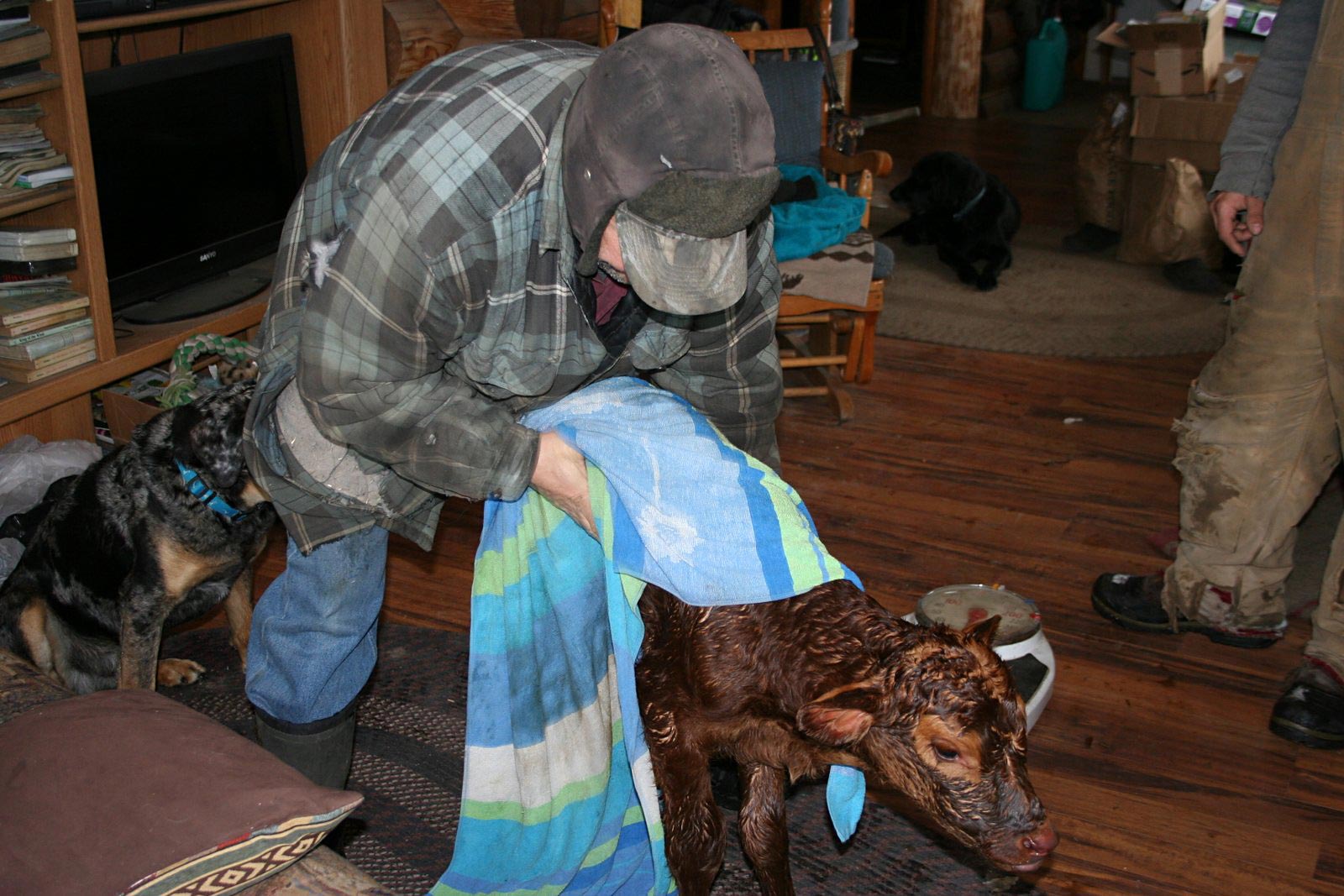 I recently got an author's link to the Kindle edition of Backwoods Home and enjoyed seeing the new format for the first time. Pretty nice! So I guess I'm going to bite the bullet and get a Kindle. I checked on eBay and I can get one for about $50 so that's not bad at all. I also got my new-to-me camera as my old one is dying quickly due to moisture that got in it during my Florida trip two years back. (Yep, I tried everything, including putting it in a bag of rice. No dice.) Slowly the functions were dying, one by one. Now I can't zoom or the photo is only a white square!
The new camera is a Canon EOS Rebel with two lenses and I think I'm in high clover. But it came without an owner's manual so I had to order one. But I can operate it and take photos with it. So YEA! And it has a 300 mm zoom lens too so I should get some awesome wildlife photos. — Jackie