After the second longest winter in northern Minnesota history, spring is finally here. Our temperature today is a sunny 50 and the snow and ice are going away fast. (Usually, we're in the garden by now!) Today I even walked into the garden for the first time and saw patches of soil. We usually do a whole lot of garden prep work in the fall. (You can check out my article on jump-starting your garden in Issue #161 of BHM.) But last year, fall ended early very abruptly and became winter.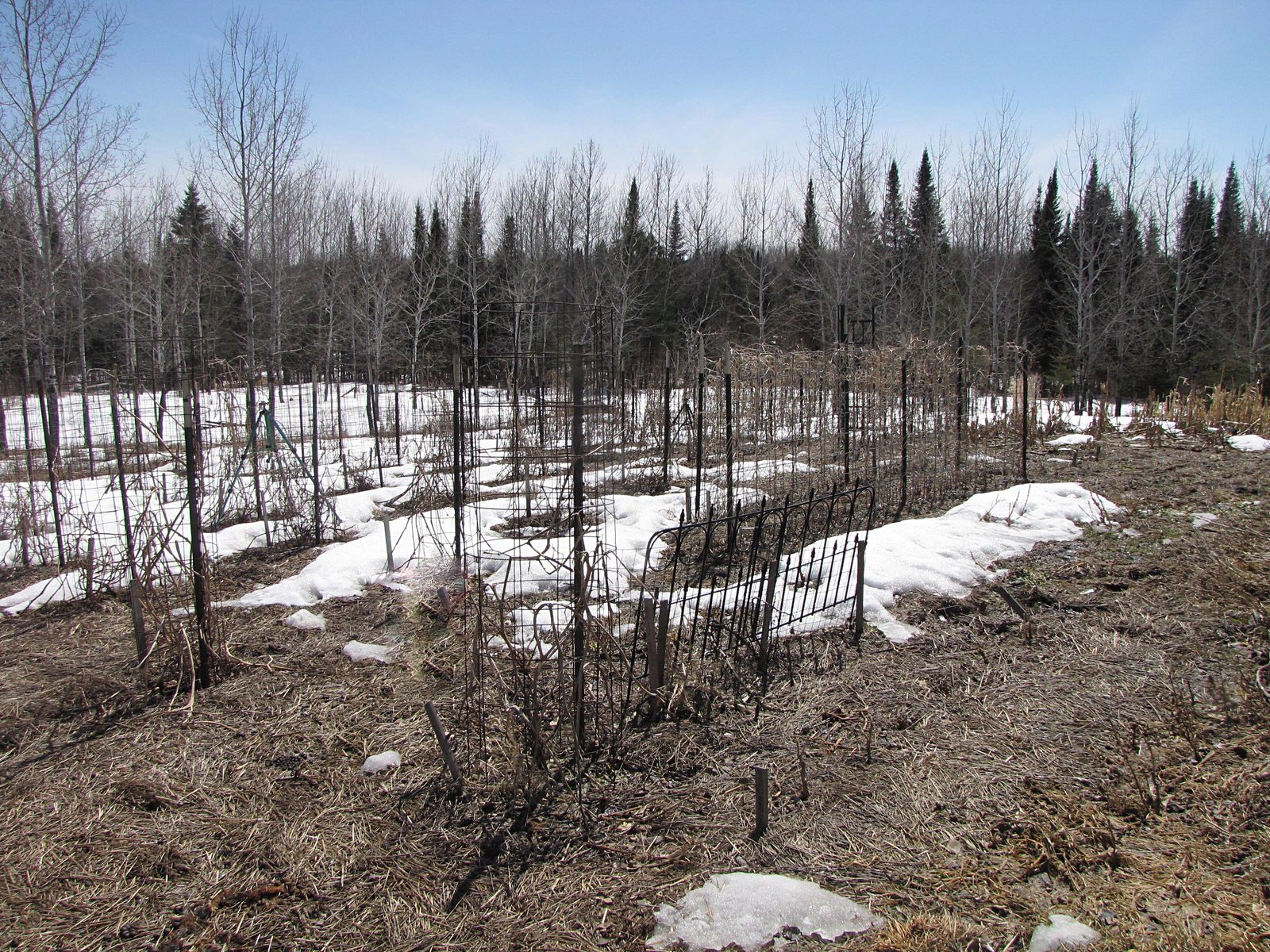 Our tomato cages and stakes were quickly frozen in and we didn't even get the old plants pulled and burned. But as they say, "stuff happens" and on the homestead, you'd better get familiar with that saying and relax.
Take yesterday, for instance. Will took the crawler loader out into our new garden to see if he could shove poplar stumps up out of the sand (he couldn't) then he started shoving cut branches away into a pile to compost. That didn't work so hot either as he threw a track. Oh well …
I just got 24 new tomato varieties from Glenn Drowns (at Sand Hill Preservation Center in Iowa) and quickly got them planted in peat pellets. It's kind of funny as some of my earliest planted tomatoes are out on the enclosed porch and are eight inches tall! But from experience, I know those newly-planted seeds will sprout and grow quickly in time to plant, come early June. (I haven't even counted how many new varieties we're growing this year!)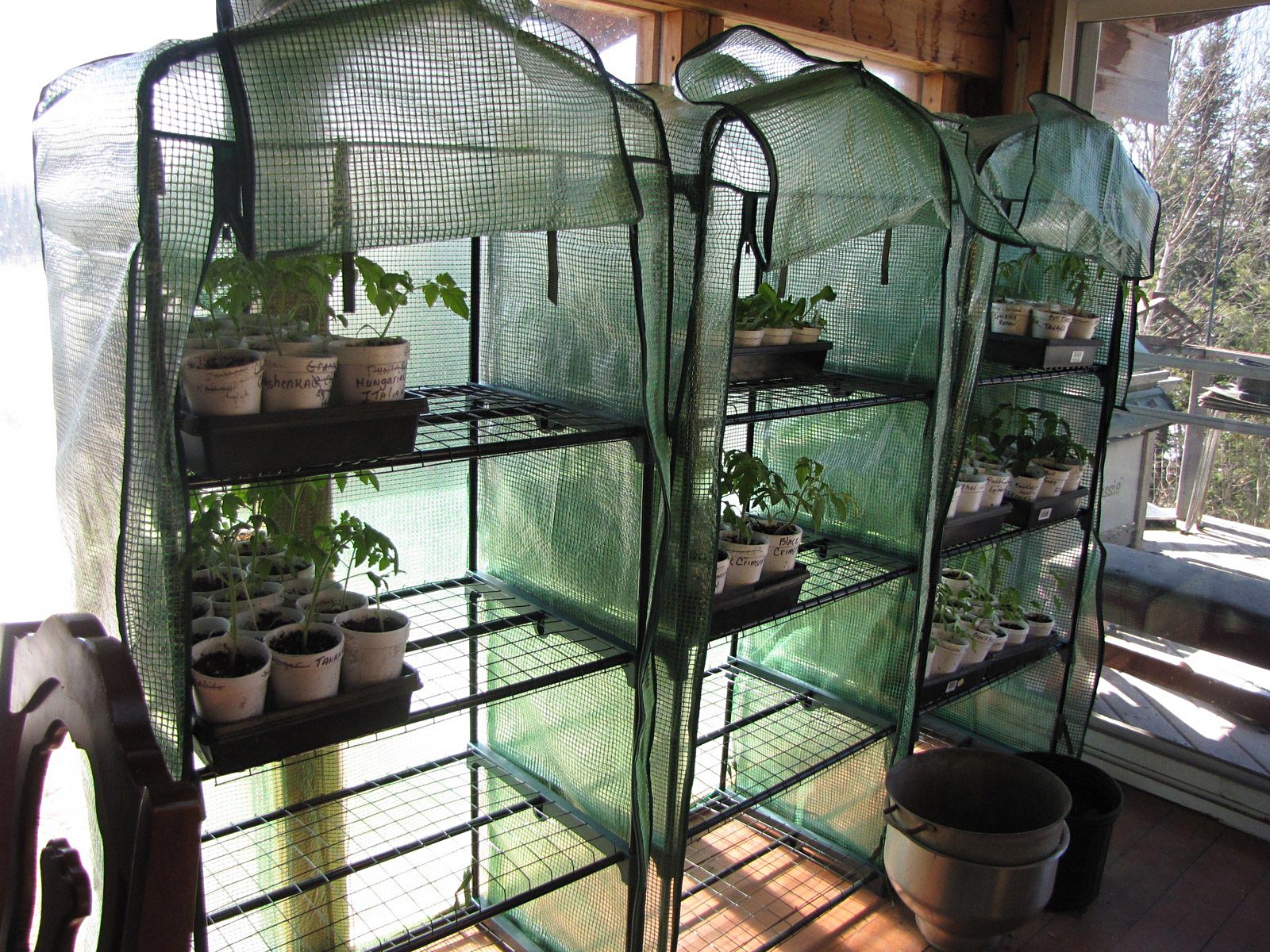 At least I can see my flower beds in some areas so very soon I'll be starting to clean them out and get ready for "real" spring when the ground thaws. Right now we've still got frost in the ground pretty deep. Our house water line still hasn't thawed even though the barn line did. But then, the barn line drains into the well so there wasn't much ice in it to start with.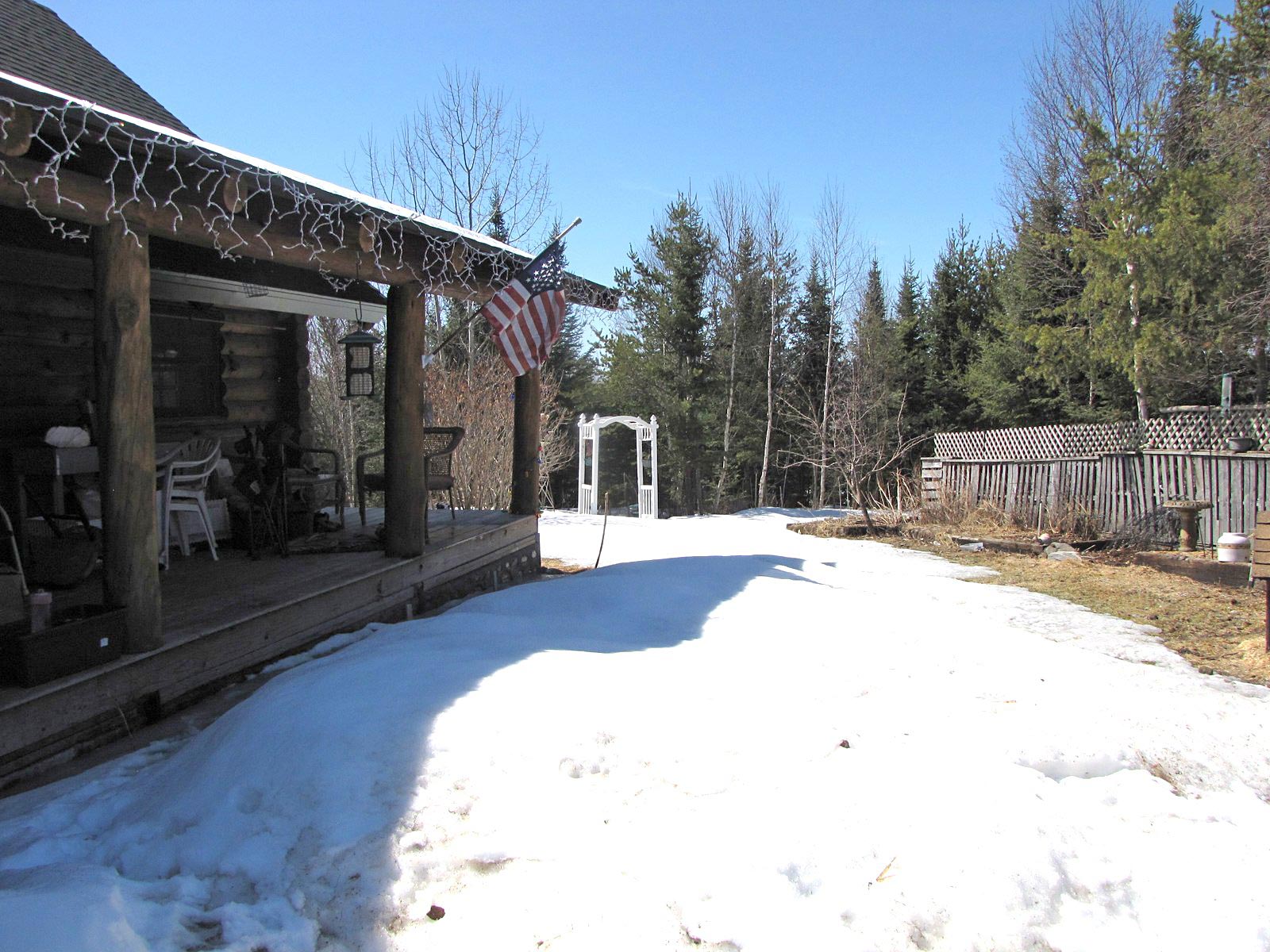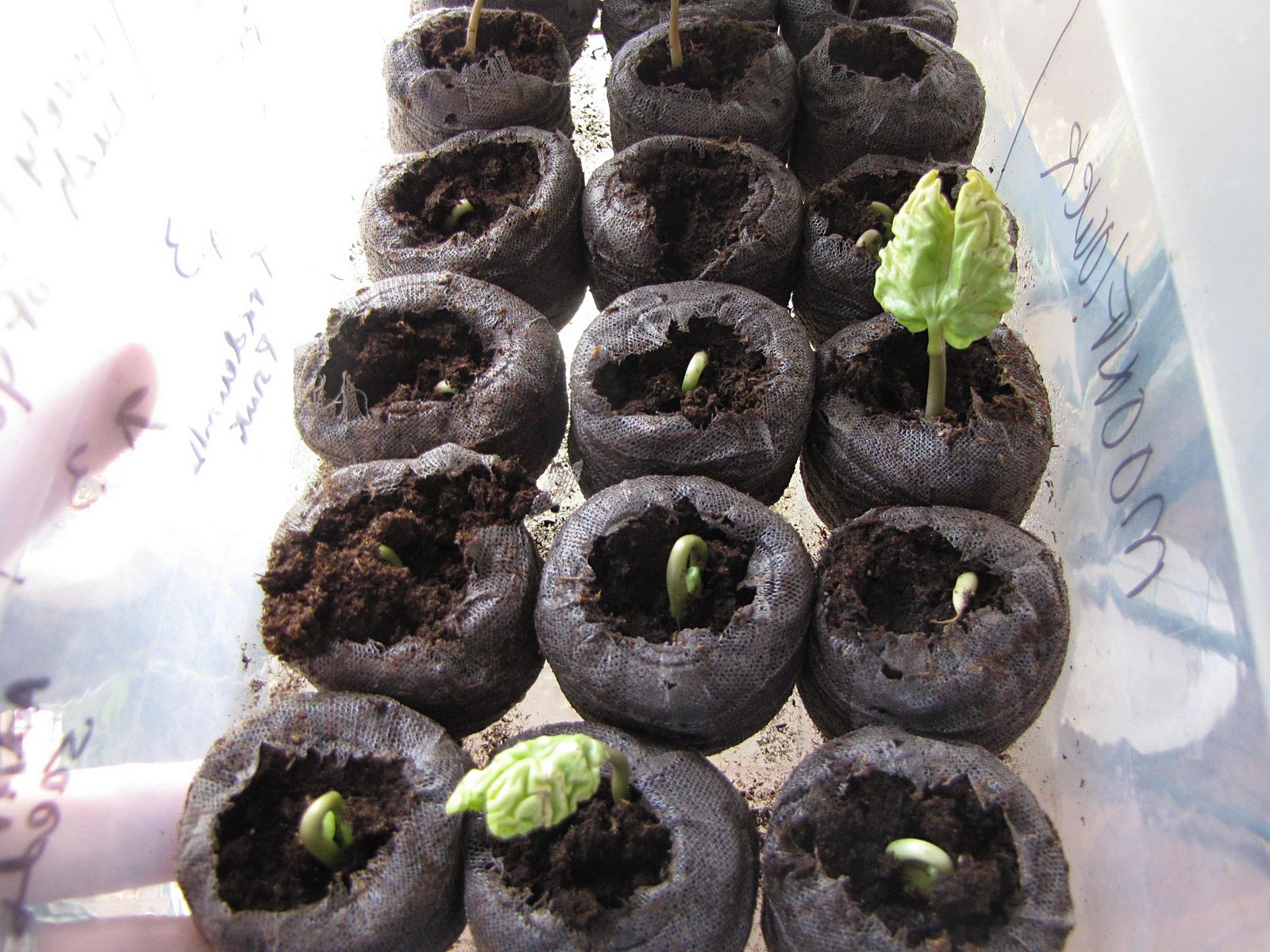 I figure the house line will thaw out in about two weeks, judging from the past. We're doing fine as we can harvest water from our well down by the barn in the meantime. — Jackie